There are buds on the trees, flowers poking through the soil, birds chirping and the days are only growing longer with each passing day. Spring has arrived! Just this week, I was sweeping off the porch, getting it ready for some relaxing evenings enjoying the sunset while sipping some hot tea in the cool evening air. I love Spring and one thing that makes it even more enjoyable is a good book! Who doesn't love getting lost in another time; another place? The stresses of the day are swept away and we're free of our daily demands, if only for a moment.
  This month we're reading The Nightingale by Kristin Hannah. I hope you've been enjoying it as much as I have. Although I am enjoying it, I'm always excited to find out what I'll be reading next and so I'm pleased to announce that our pick for April is, The Girl on the Train by Paula Hawkins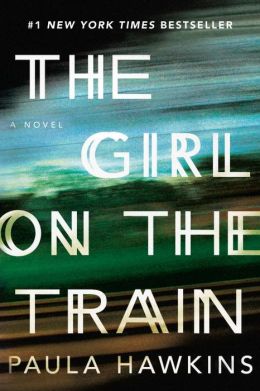 You can purchase your copy of The Girl on the Train HERE.
If you haven't yet done so, you can join the book club Facebook group where many of us gather for extra conversation, book suggestions and even book sharing! We also meet each month to hold our group discussion so I hope you'll join us on March 26th, all day, as we discuss The Nightingale.
Tags: book club, virtual book club
Blog, book club, March 2015 Posted in 3 comments