The foyer is our greeting space for guests.  It's the most important area of your home to keep organized (in my opinion).  It needs to stay clean & clutter free.   Have you ever gone to someones house & walked in to see lots of shoes, bags, & clutter?  It certainly sets the tone for the visit.  Today I'm going to share a few tips to help you de-clutter this zone & give you some decorating ideas for a warm spring welcome.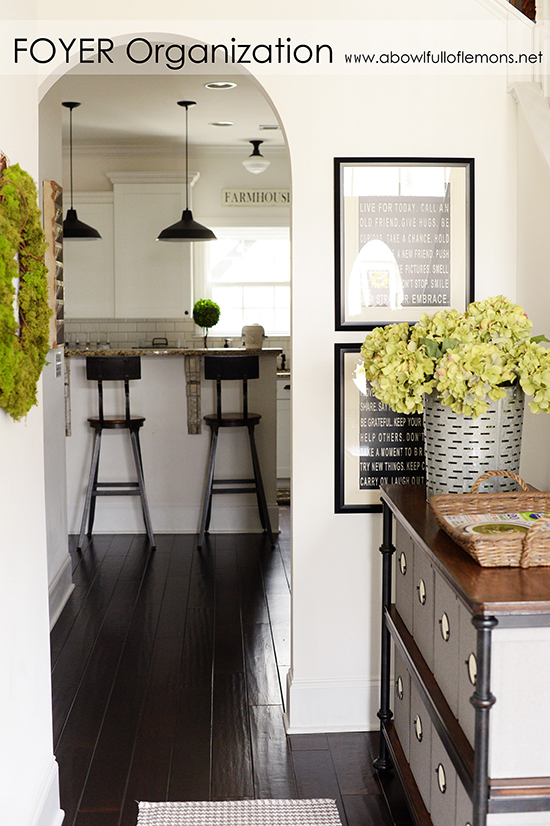 FURNITURE
The first and most important step is to find a piece of furniture to store all of those entryway necessities.  If you have room for a foyer table, definitely purchase or repurpose one.  If you don't have the space, use this same system only set it up in the nearest hall closet.  Birch Lane sent me this beautiful Fairfax table, to jazz up my foyer space.  It fits perfectly & it's well made. I love it!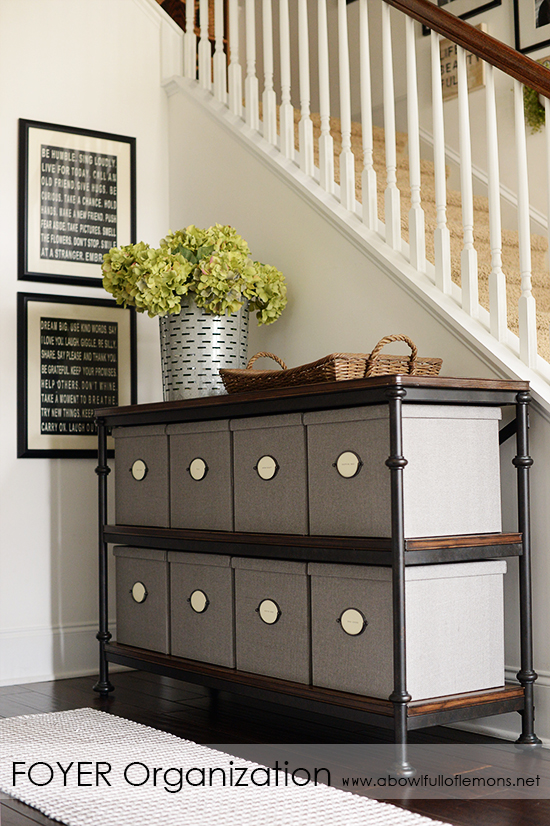 STORAGE
The next step is to find boxes or baskets to place your items in.  Label each container & store items in categories.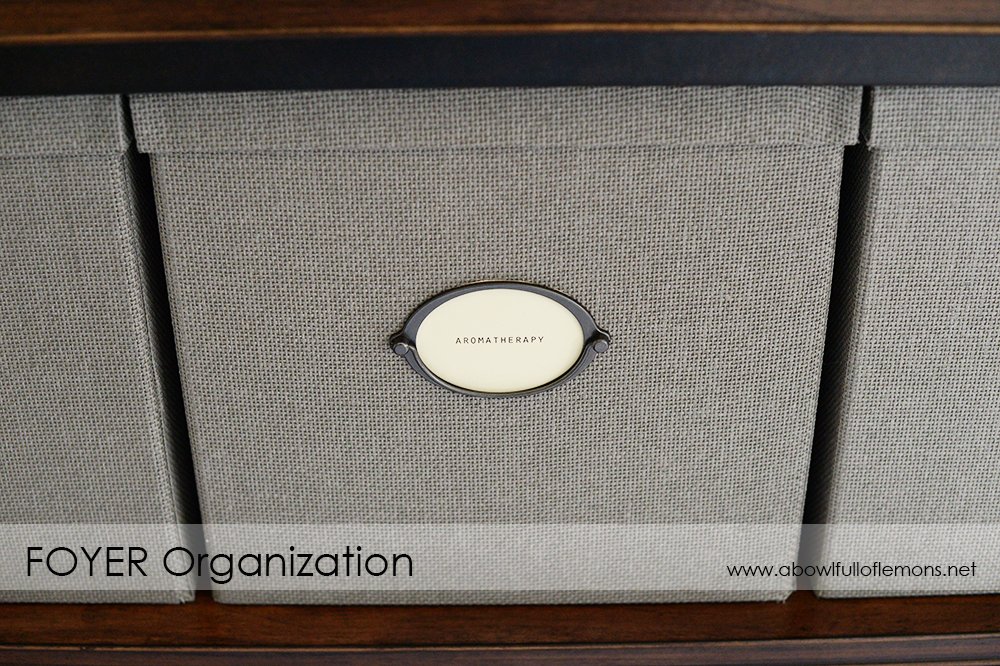 The categories I use for my storage boxes are:
Winter wear – Hats, gloves, ear muffs, scarves.
Rain Gear – Umbrellas, Ponchos, etc.
Aromatherapy – Candles, wax melts, lighters.
Shoe covers – We are a no shoe wearing home, so if someone comes over to fix something, I offer them shoe covers.
Shopping Bags – Keep extra reusable bags or plastic shopping bags here for easy access.
Pets – Cat toys, leashes, doggie bags, etc.
I have 2 empty boxes, ready to use if needed.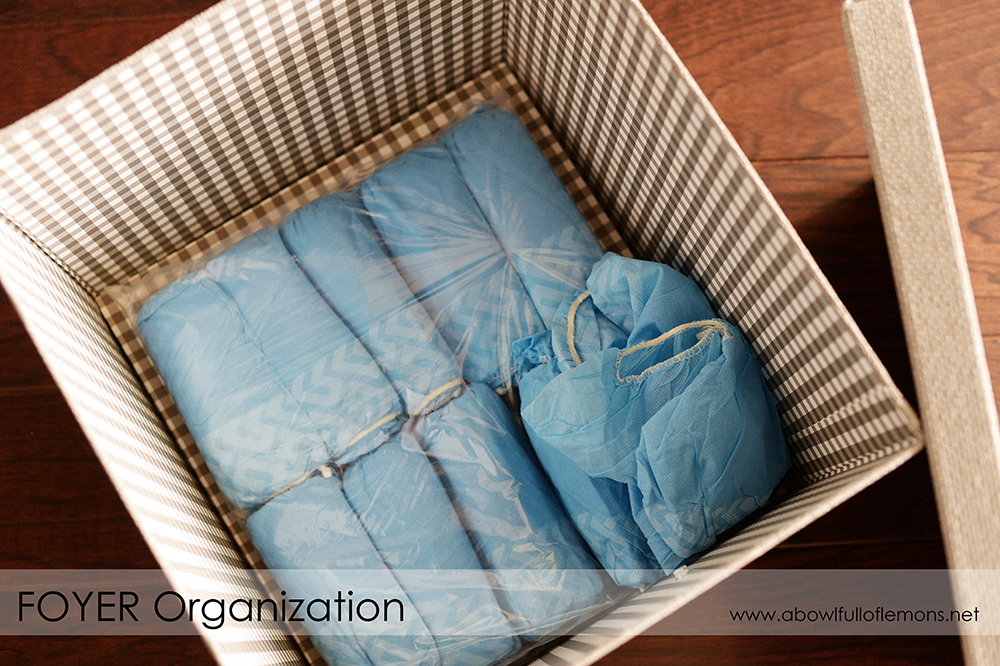 The boxes were purchased at Ikea.  You can order them online HERE or purchase them in the store.  They fit well inside of the table.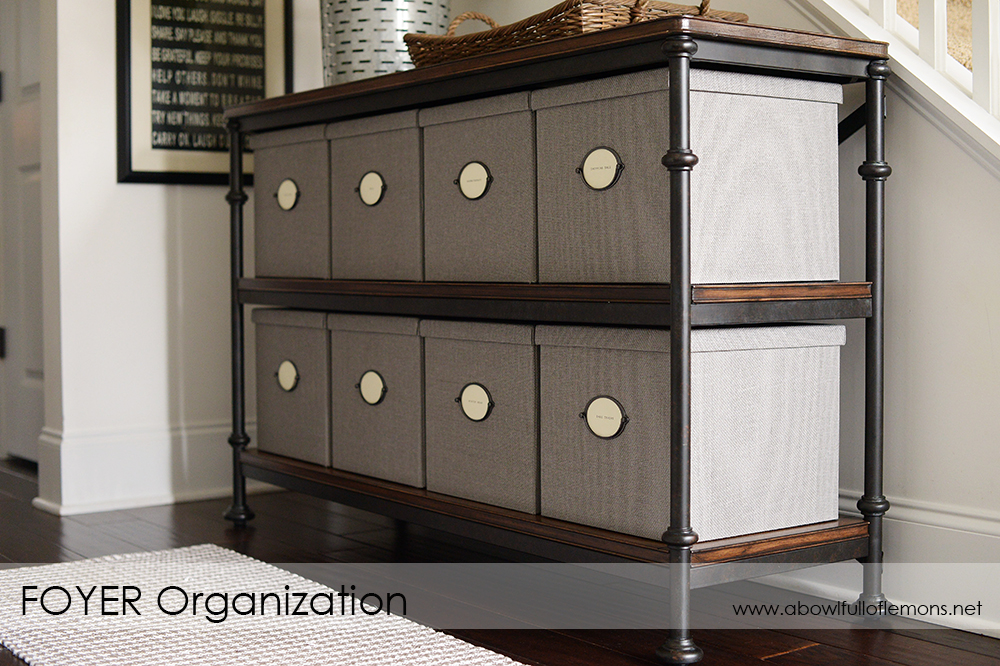 If you use a dresser, these organizers work great to containerize the inside of the drawers.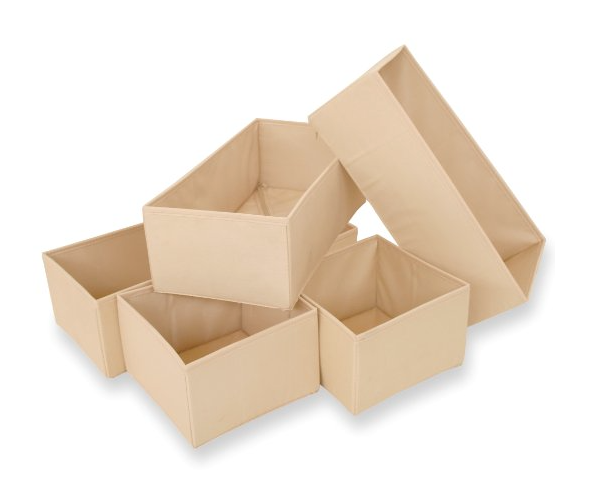 KEYS & MAIL
Where will you store your keys & outgoing mail?  Don't spend a lot of time looking for them when you're ready to leave.  Use a key holder and hang them near the door & place outgoing mail in a wall organizer or in a basket on the foyer table.  My key & mail organizers are also from Birch Lane.  They match my vintage decor beautifully.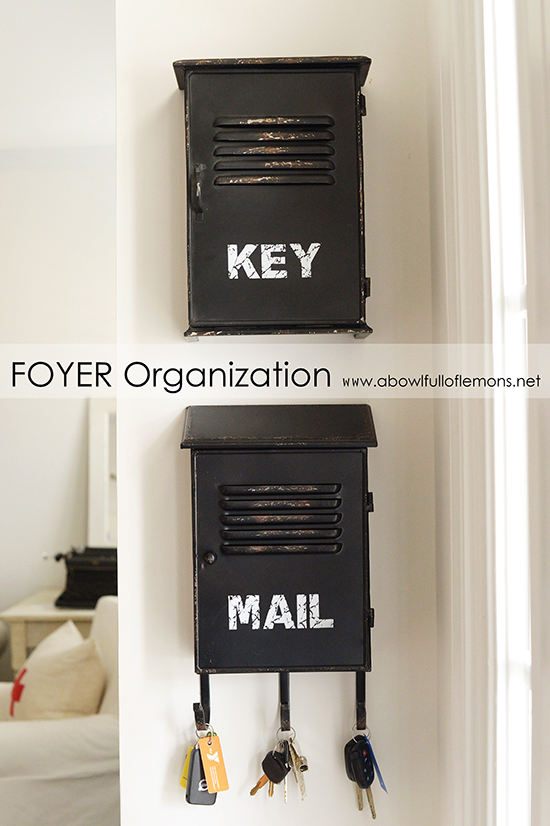 DECORATE
After you have your organizing systems in place, it's time to decorate your space.  The goal is to exude a welcoming atmosphere.   Flowers, candles, a wreath and a stylish rug make a world of difference.  The hydrangea flowers (below) are from Tuesday Morning (yes they are artificial flowers but they look very real).  I ordered the galvanized container from here.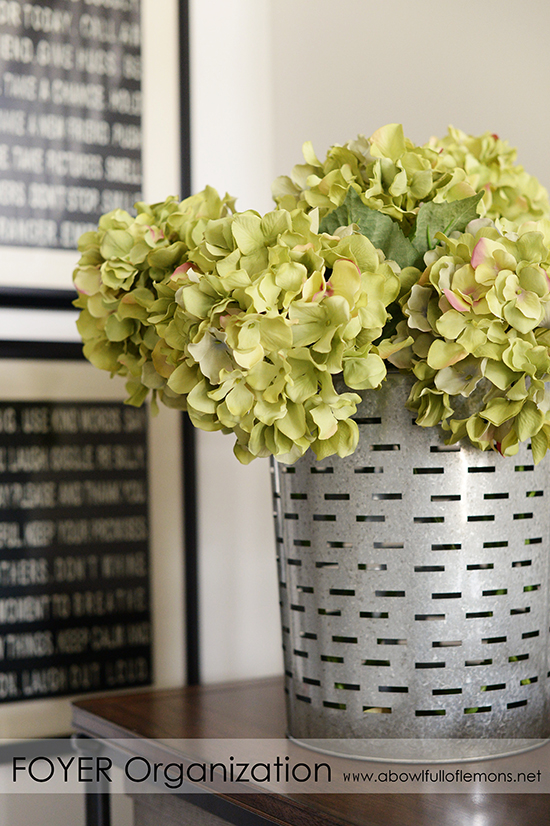 I'm crazy about green wreaths. I have them all over my house.  This one was purchased from Target.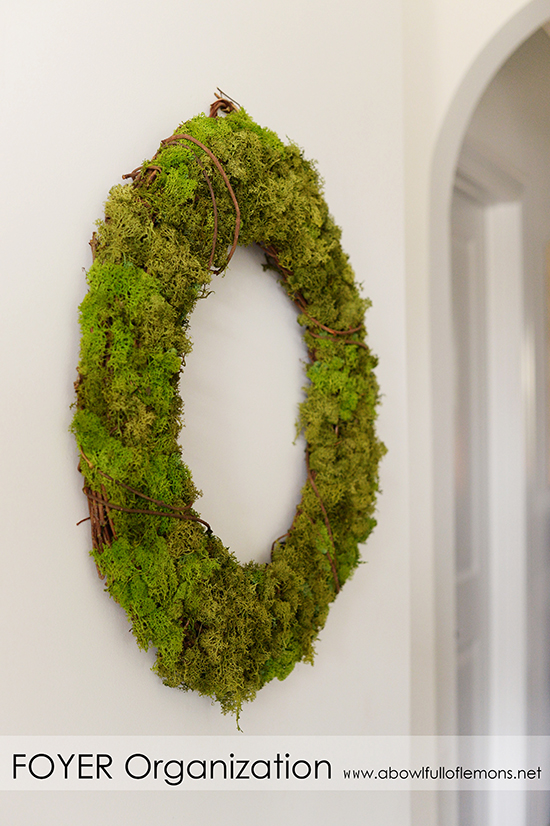 RUGS
Are your area rugs clean & stylish or do they have stains, rips or tears?  One of the biggest style transformations you can make to your foyer is updating your rug.  It gets a lot of use & deserves to be replaced about every year.  My rugs are from Target.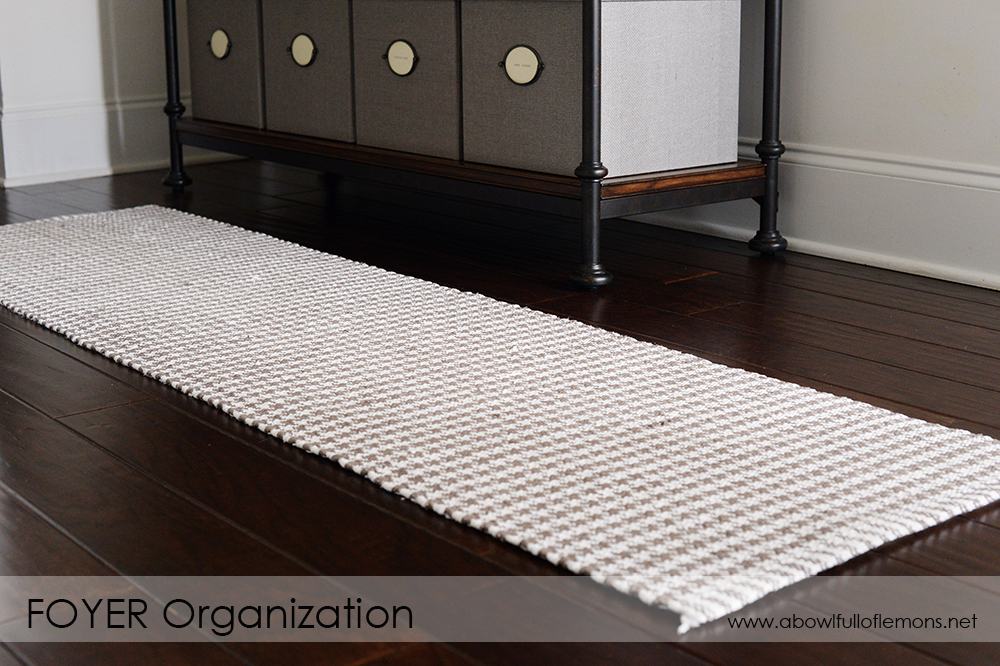 COATS & SHOES
We usually keep our coats & shoes in our mudroom. You can also keep a basket  & a coat hook near your front door for these items.  If you don't have a mudroom, consider creating a space in your garage.  To me, shoes equal clutter so our rule is "no shoes in the foyer".  My kids carry their shoes to the mudroom or place them in a shoe basket in my husbands office (near the foyer).  It's a pet peeve of mine to see shoes in front of the door.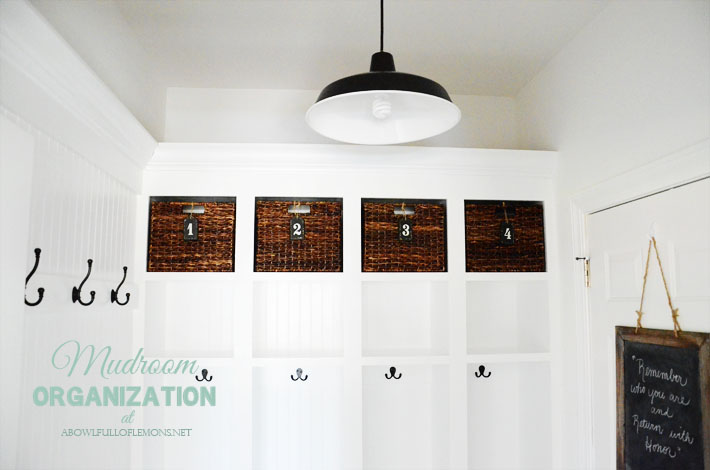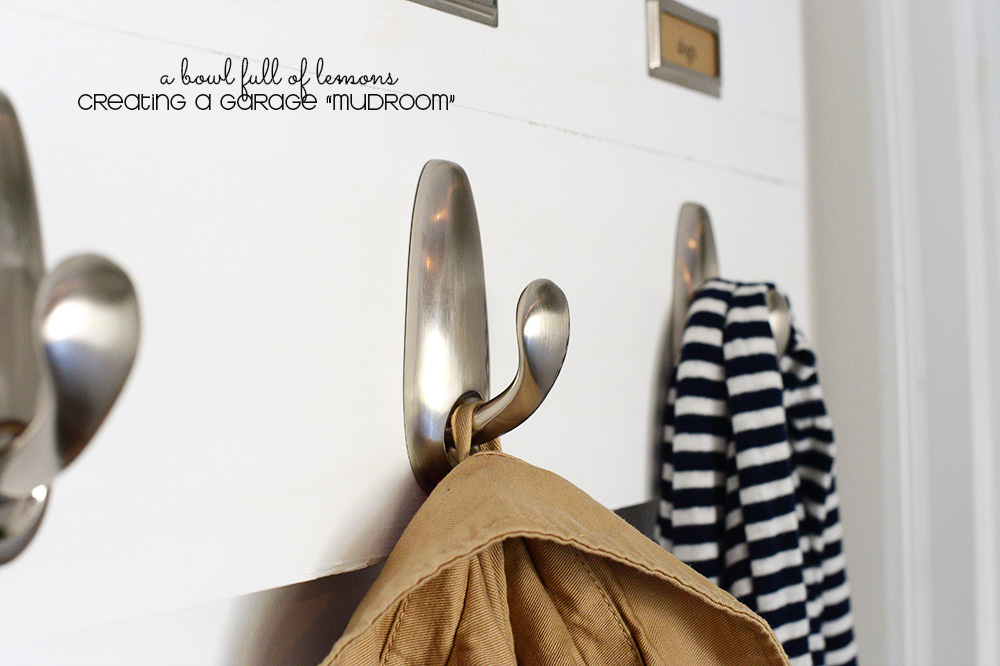 I hope you are able to take some of my tips and rejuvenate your foyer or entryway.  If you don't have a designated foyer, think about sprucing up the area of your home that people first see when they walk in.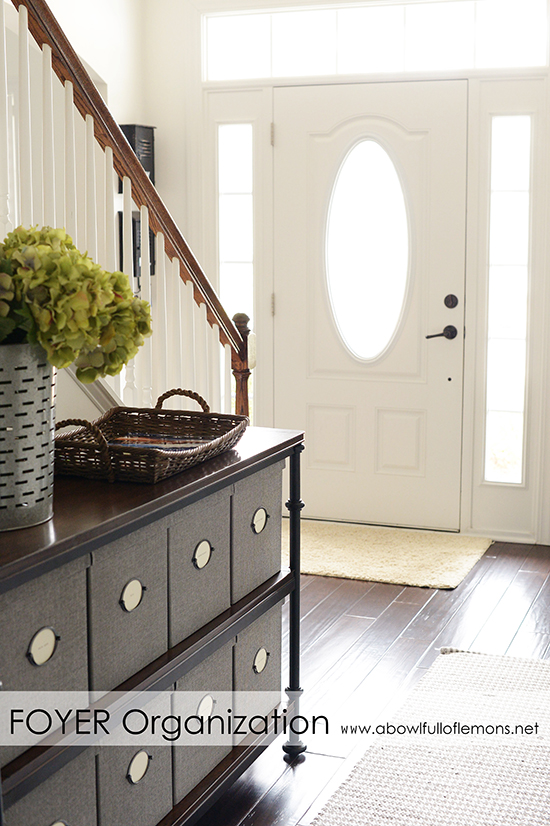 Happy Organizing!
Disclaimer: There are affiliate links within this post. Thank you for your support to ABFOL. Also, I was sent free products from Birch Lane.  All opinions are my own & I only recommend products or services I use personally and believe my readers will enjoy. I am disclosing this in accordance with the Federal Trade Commission's 16 CFR, Part 255: "Guides Concerning the Use of Endorsements and Testimonials in Advertising.  Please click here for full disclaimer.
Tags: Birch Lane, decorate, foyer, ikea, organize, our home
Blog, Decorate, Decorating, Foyer, furniture, March 2015, Organize, Other Spaces, our home Posted in 11 comments