Last week, I enjoyed some quiet time sitting on my front porch, the warm Spring sun shining on me with a cup of hot tea sitting next to me. It was a peaceful few minutes and I loved it. With a book in my hand, I was swept away from the worries and concerns, busy schedule and deadlines of life. Isn't it amazing how books have that power? Where is your favorite place to escape to with the help of a book?  A far off galaxy? A prairie home from years ago? Current day, but a far off land?
This month we have been transported into the world of The Girl on the Train by Paula Hawkins.  I'm excited to announce that our pick for May will allow us to travel to such places as Paris and a few small towns in Germany as we follow our main character in: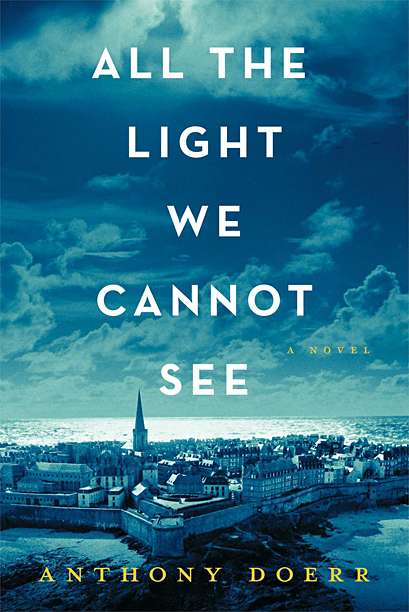 You can purchase your copy of All The Light We Cannot See by Anthony Doerr HERE.
If you haven't yet done so, you can join the book club Facebook group where many of us gather for extra conversation, book suggestions and even book sharing! We also meet each month to hold our group discussion so I hope you'll join us on April 30th, all day, as we discuss The Girl on the Train.
Tags: book club
April 2015, Blog, book club Posted in 2 comments