I always get excited when I am asked about my Spring cleaning box.  To be able to share it with A Bowl Full of Lemons readers just makes my day.  My Spring cleaning box is a tool that I have used for years to help complete my annual cleaning project around my home.  It is something that I have created which truly makes the task of Spring cleaning my home such a simple process.  I don't have to re-invent the wheel each year, which is so important.   So I hope you enjoy the journey of learning more about my Spring cleaning box and system.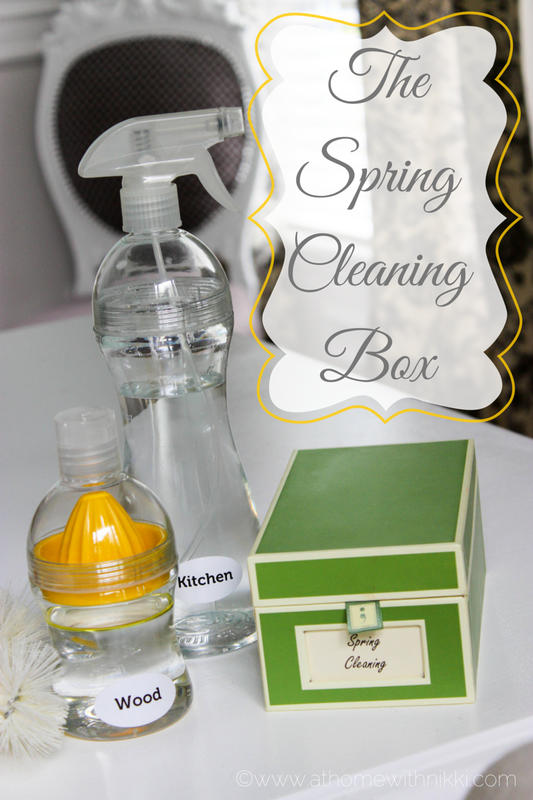 Before I get started telling you how I put together my Spring cleaning box, I want to share with you how it works.   Basically it is a box that is filled with all of the task needed to spring clean my entire home.  It is categorized by each room, within the category of each room there is a card for every task that needs to be accomplished in that room.  I simply sit the box on our entryway table (so that the entire family has access to the box) and each day we choose a few items to work on.   The family goal is that we each must complete a few cards each day during the Spring cleaning month.  As you complete each task, you place the card in the "completed" section of the box.  As time goes on, it is motivating to see the "completion" section of the box continue to grow as we complete each task.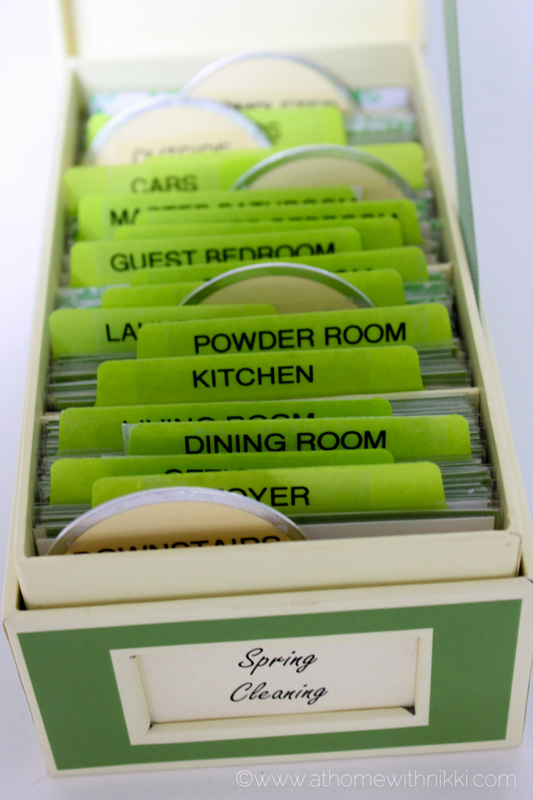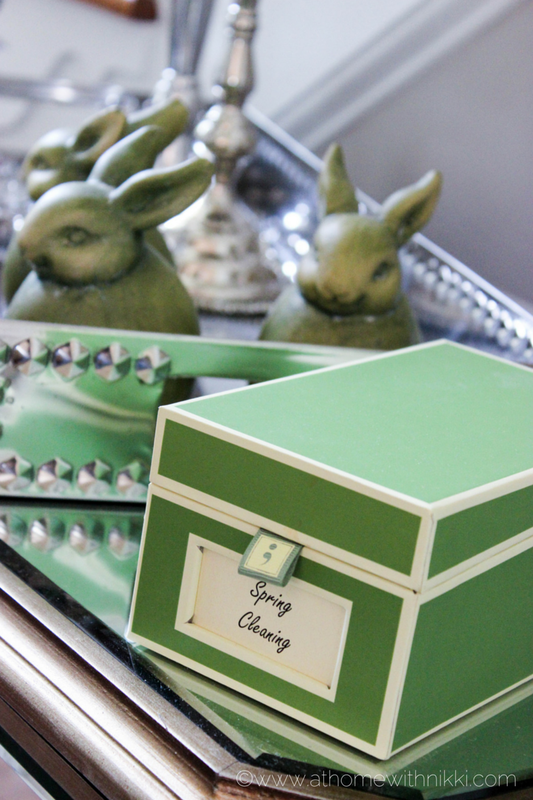 To create this box it all starts with my Semicolon box.  This is actually a business card box, which is the perfect size.  I purchased my Semikolon box from www.seejanework.com, but just recently I found them for half the price at my local Tuesday Morning.  I love this box because it is very durable and the green color is just so vibrant and uplifting.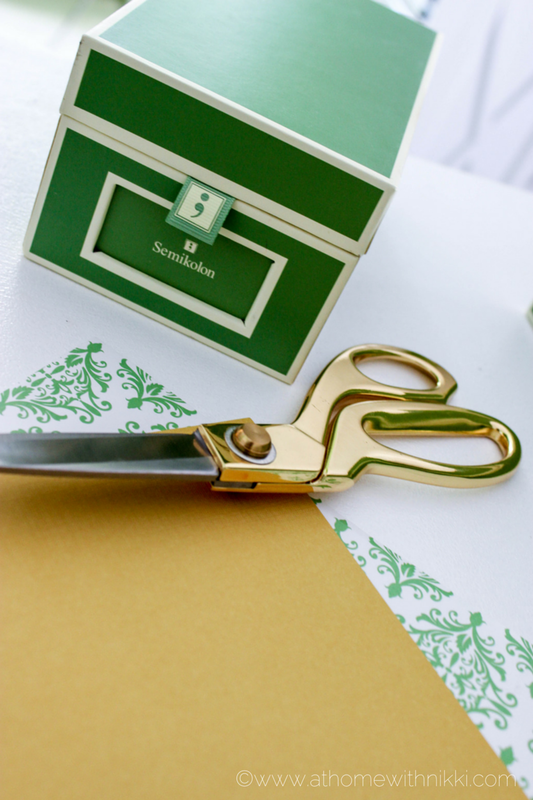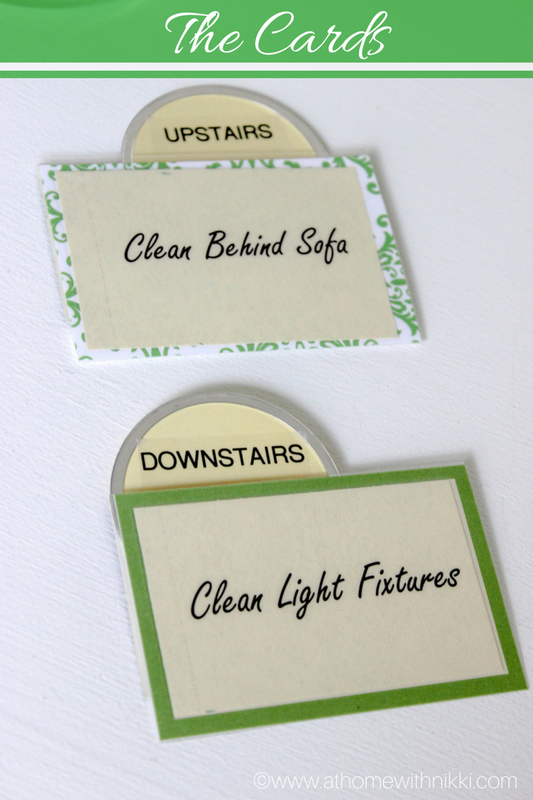 To make the cards in the box I simply used scrapbook paper and cardstock.   Once I made the cards I laminated them for durability.  When creating the cards I made the upstairs cards slightly different (by using a different style paper) from the downstairs cards.  This makes it is easy to sort the cards in case they get misplaced.
Once you have your box ready to go the only thing left is to get your family onboard.  You want to make it fun.  You an even make it competitive by offering a prize to the family member completing the most tasks.  My family knows when they see the green box it is Spring cleaning season!
To see a video overview of the spring cleaning box, visit HERE and HERE.
I want to thank Toni for this opportunity to share my Spring cleaning box with her readers.  I wish you all so much success around your home this Spring cleaning season.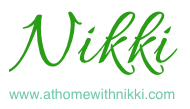 If you would like to see more fun organizing, cleaning and decorating tips, you can visit Nikki over at her You Tube Channel and blog http://www.athomewithnikki.com.  Don't forget to "follow" her. She is fabulous!!!
Tags: cleaning, spring cleaning, spring cleaning box
April 2015, Blog, Chore Charts, Clean, Cleaning, guest post, guest poster, Spring Cleaning Posted in 15 comments