Welcome back to One Project at a Time, a monthly link party created so you can share your hard work and projects with others in the blogosphere. Our successful link party has been active for a few years now and I am taking it up a notch to help you get organized.  Beginning this month, I will only be featuring organized spaces (in hopes that there will be more organizing related posts shared).  Let's inspire each other to get it together. Below is  a beautifully organized craft space. Continue reading to get the scoop.

Taya, mother of five and founder of Eat, Pray, Create, shared her beautiful craft room tour on the link party this past month and I thought it was definitely worthy of featuring today.  If you need tips on how to organize your craft space or have a passion for sewing, you'll want to check this space out.  She did an amazing job!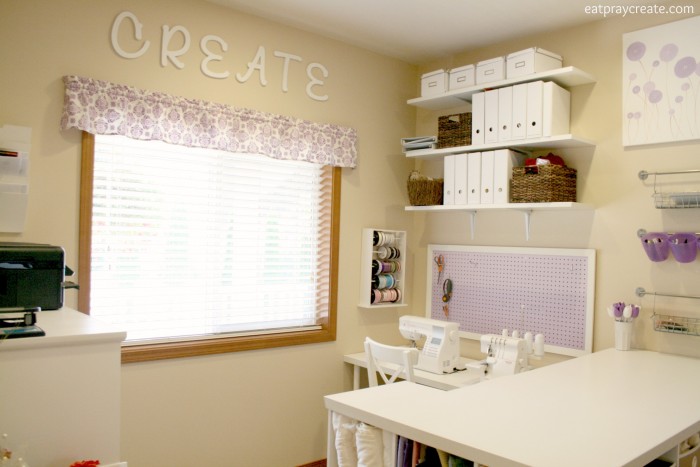 What you'll find at Eat, Pray, Create:
Crafts & Projects
Kids Activity Ideas
Health & Beauty Tips
Meal Plan Ideas and Recipes
Home Organizing & Cleaning Tips
Spiritual Posts
and much more!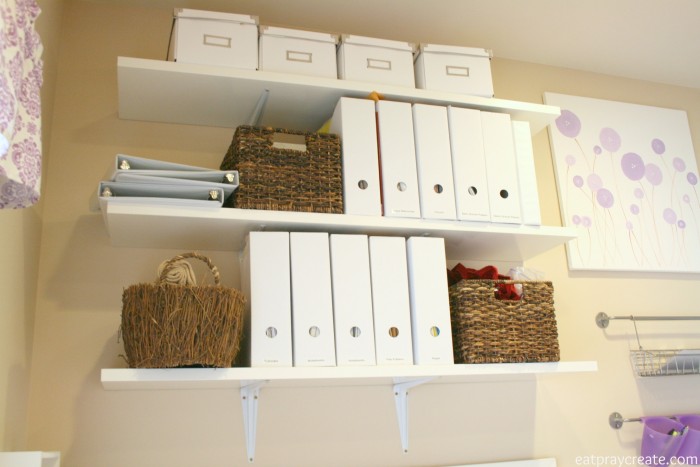 WANT TO BE FEATURED?
If you have an organized space in your home and would like your blog to be featured here at A Bowl Full of Lemons,  take photos and link up to One Project at a Time!  You do not need to be an organizing blogger to share your organized space. If you love to cook, share your pantry or baking cabinet, or if you homeschool, link up your homeschool room. There are so many ways to share.  I will be highlighting organized spaces at the beginning of every month here at One Project at a Time.

Tags: craft room, one project at a time
Blog, Featured Blogs, One Project at a Time, organized space of the week, September 2015 Posted in 0 comments