Yesterday I stopped in at Tuesday Morning, before picking up my son from basketball camp. I typically browse their aisles about once a month. I've been on the look out for a plain bench that I could cover with blue ticking fabric and I found the perfect one at Tuesday Morning. The legs are distressed natural wood and it has a smooth top. It was exactly what I was looking for.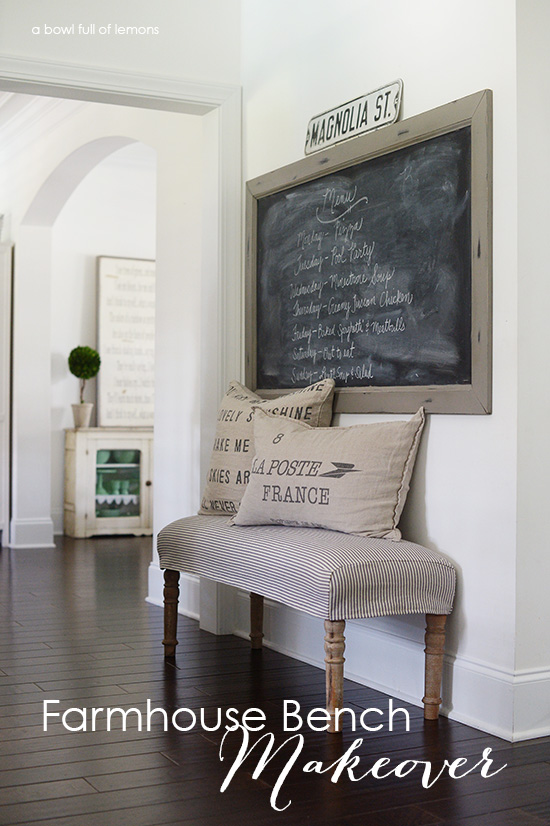 The bench was covered with a jute fabric.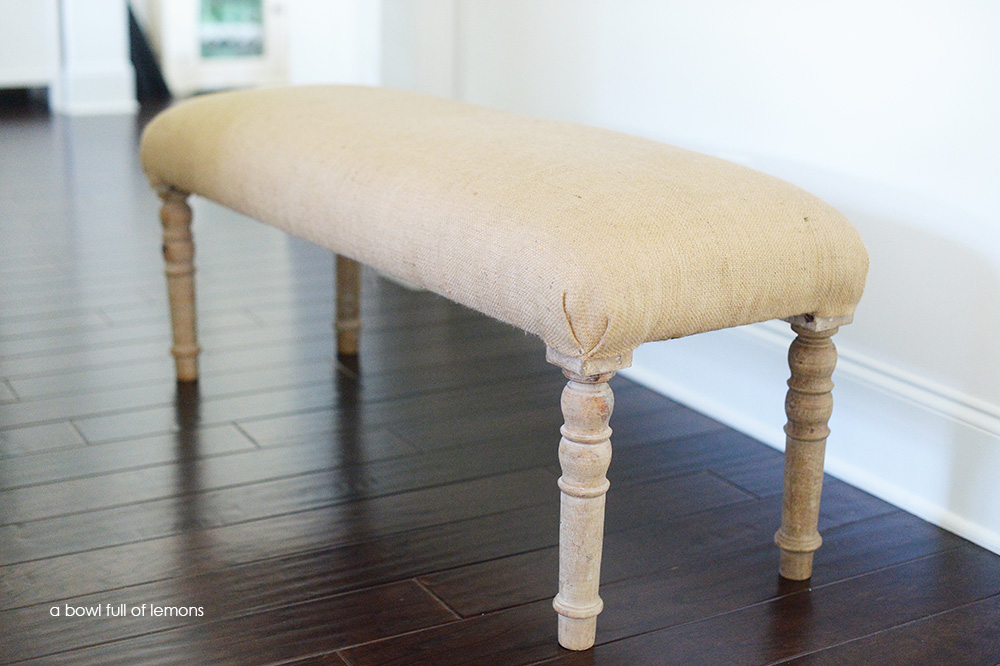 Plain and boring.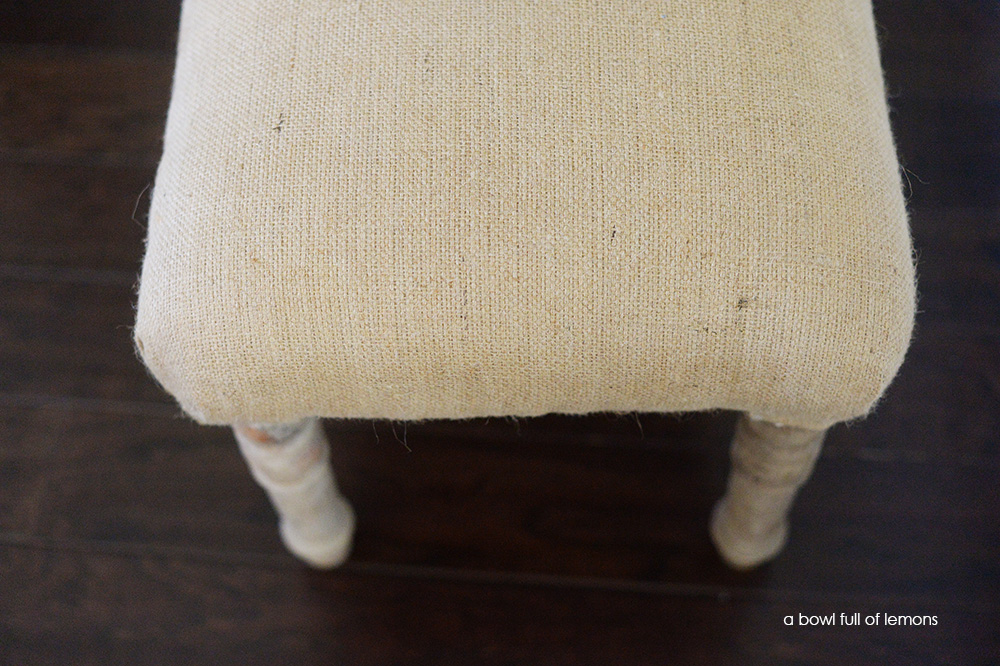 I am in love with dark blue ticking. It screams classic, farmhouse style. I could cover everything in this fabric (seriously). Love, love, love!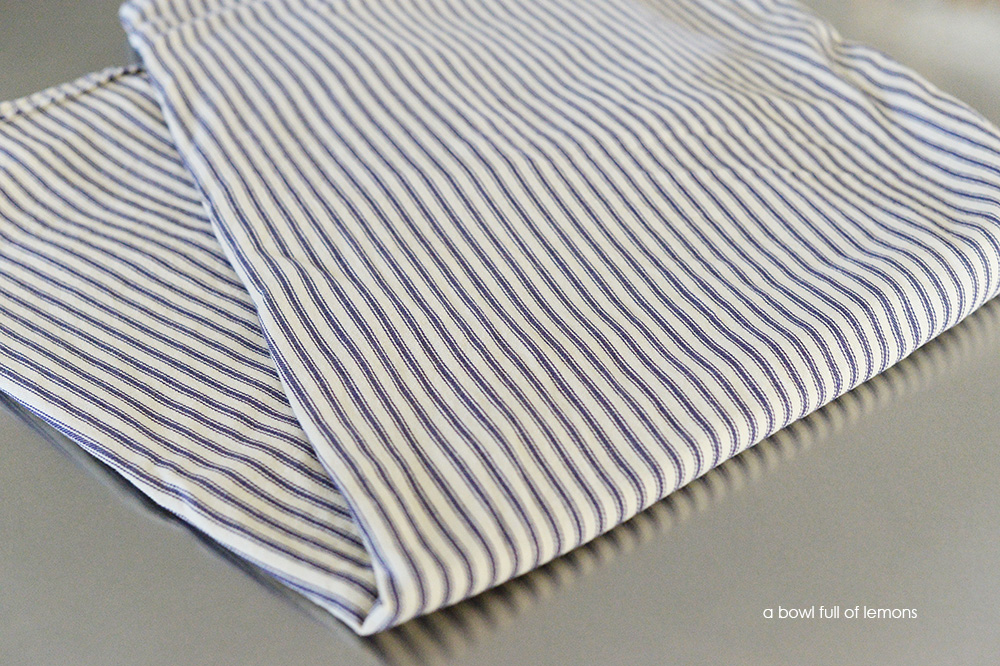 The first thing I did was wash and dry the ticking. Then I measured, cut, pinned, and sewed the best I could. I am a self taught amateur at this, but with a little common sense, I pulled it off. It was pretty easy. The whole project took less than an hour to complete.  I purchased the fabric at JoAnns for around $10/yard. (It was on sale). The project took less than 2 yards. I really hate sewing but when I envision something, I go for it!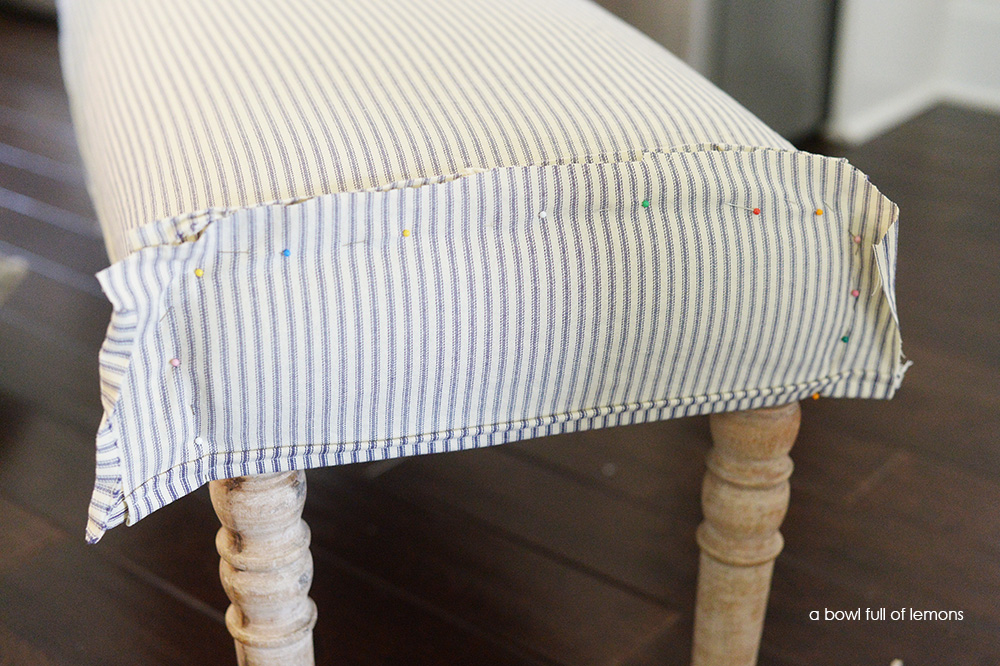 I held my breath while sewing. I was super nervous that the seams would look terrible when I flipped it over, but it doesn't look that bad. Im pretty happy with the results. What do you think?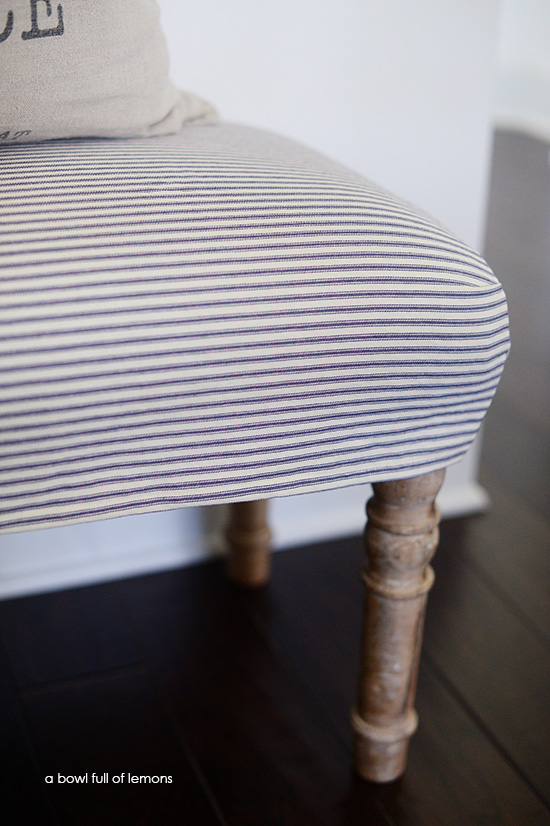 I placed it under my menu chalkboard in our kitchen.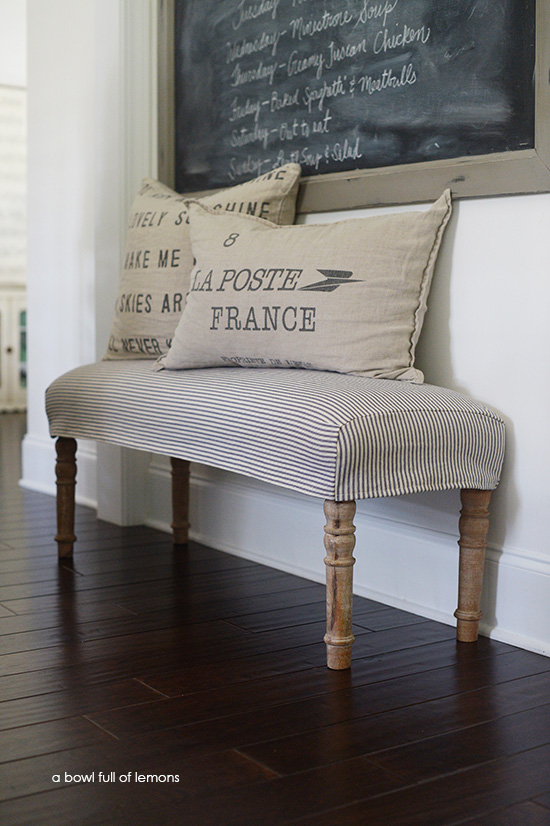 And threw on some vintage style pillows.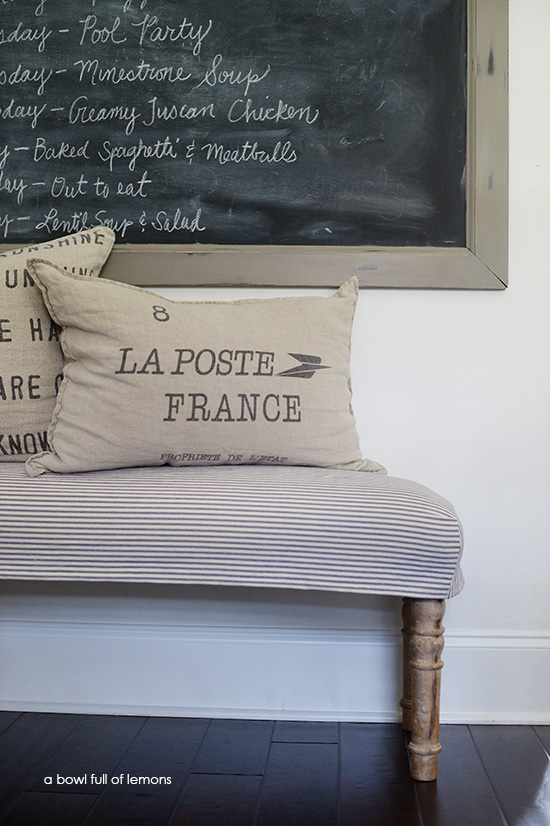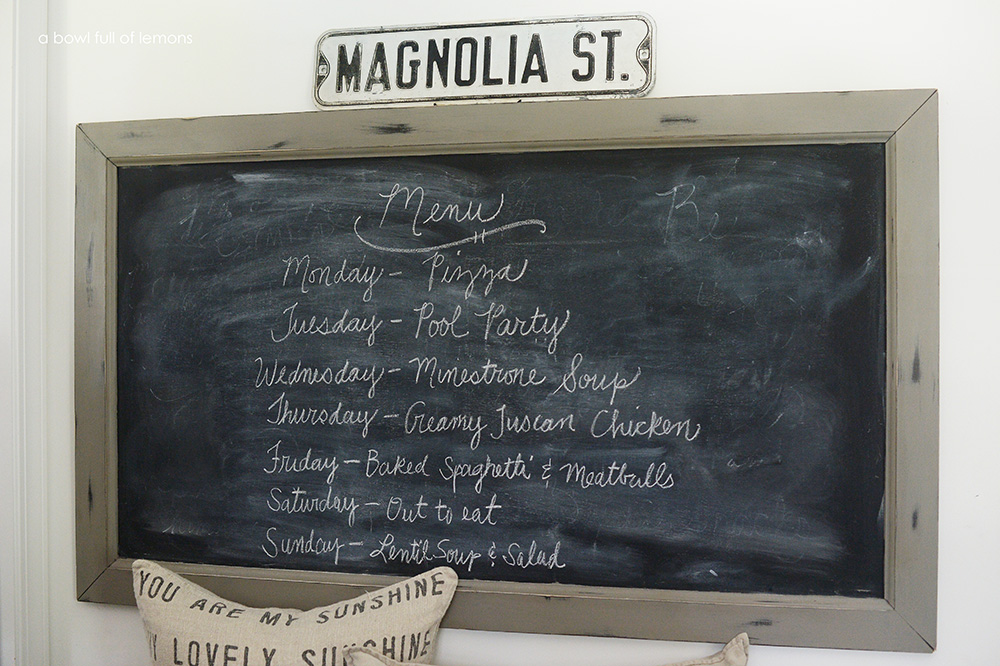 I love it. I think I'm ready for another ticking project. Maybe some throw pillows for my sofa. Here's one last before and after.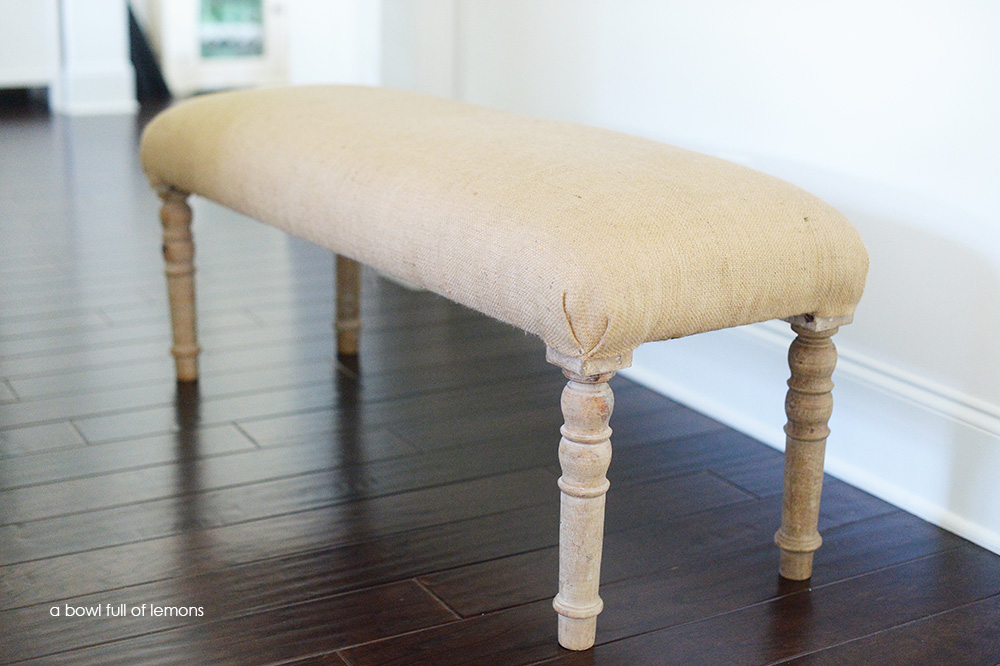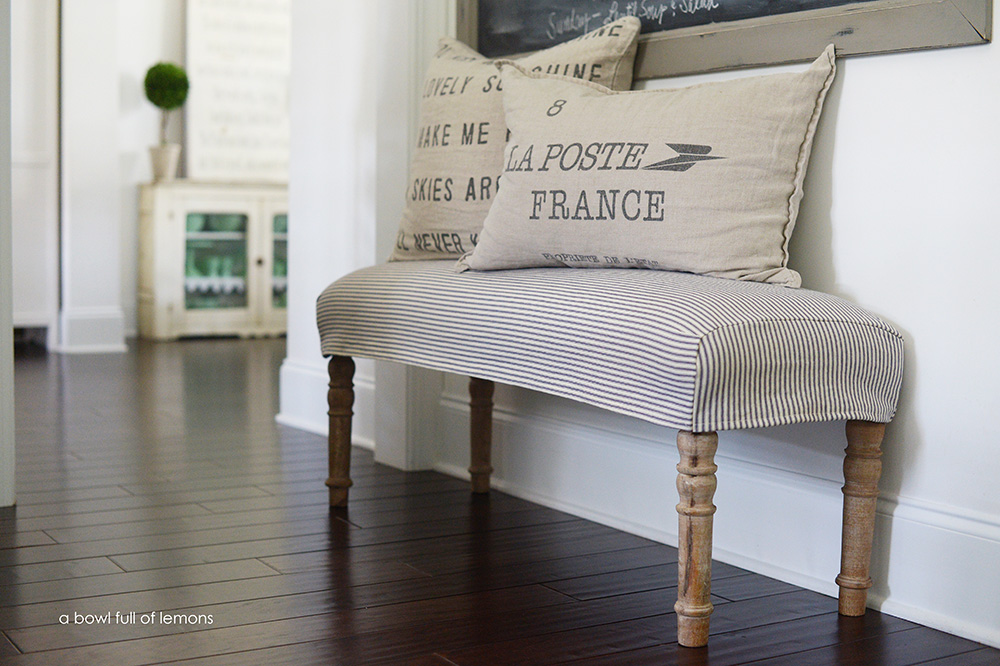 Let me know if you enjoy my decorating blog posts in the comments below. I can share more if it something ya'll are interested in seeing. I am always decorating and changing things up.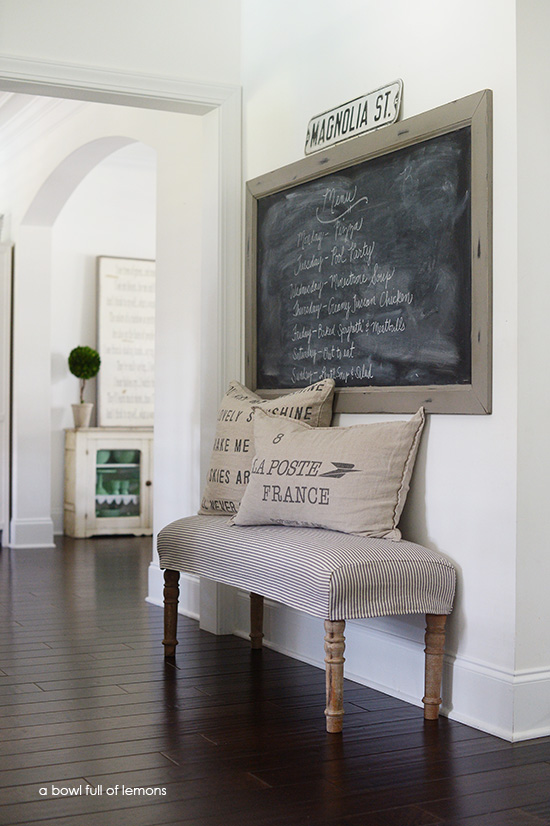 Have a blessed day friends.
~Toni

PS. This week only, I am offering a super cute cleaning bundle to my readers for FREE. Don't miss out!! Click here to get the scoop.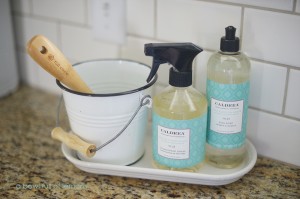 Tags: decor, decorating, farmhouse decor, kitchen
Blog, Decorate, Decorating, Farmhouse Decor, July 2016, kitchen decorating Posted in 24 comments