The biggest source of clutter in the home usually comes from the home office. Paper clutter – including junk mail, school papers, work related documents, and bills are typically scattered among piles of books, pens, pencils, magazines, and who knows what else. There are 10 things you can do today to get a handle on the clutter and make it a perfectly organized office.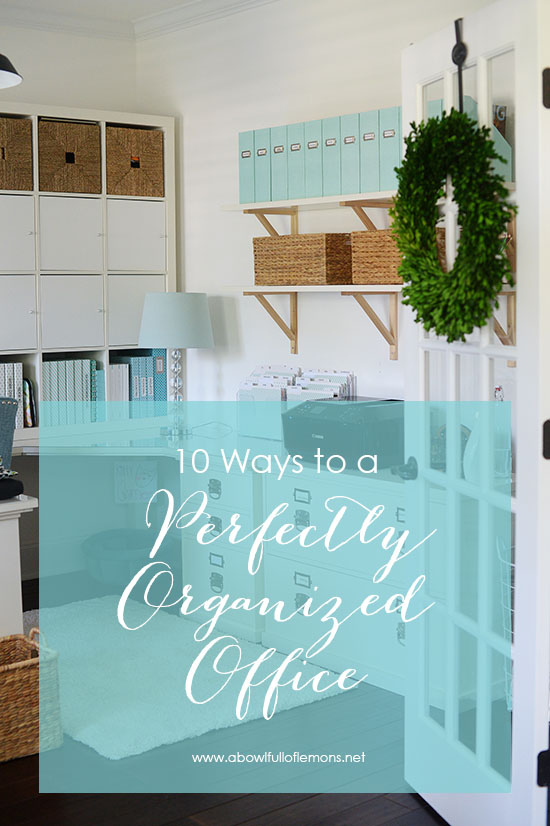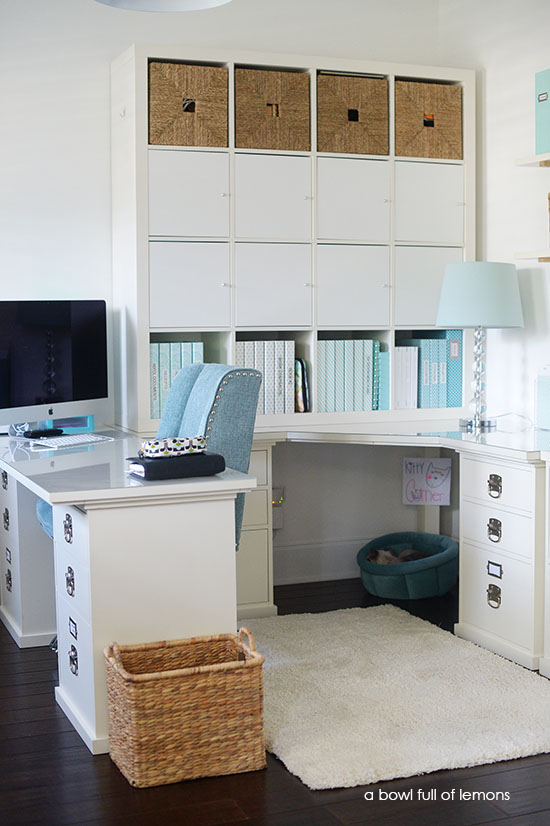 Tip #1 Declutter your desktop. A clear desk = a clear mind.  When your desk is free of clutter, you are more likely to concentrate and focus on the task at hand.  Take a couple of minutes each day to tidy your desk and put things away.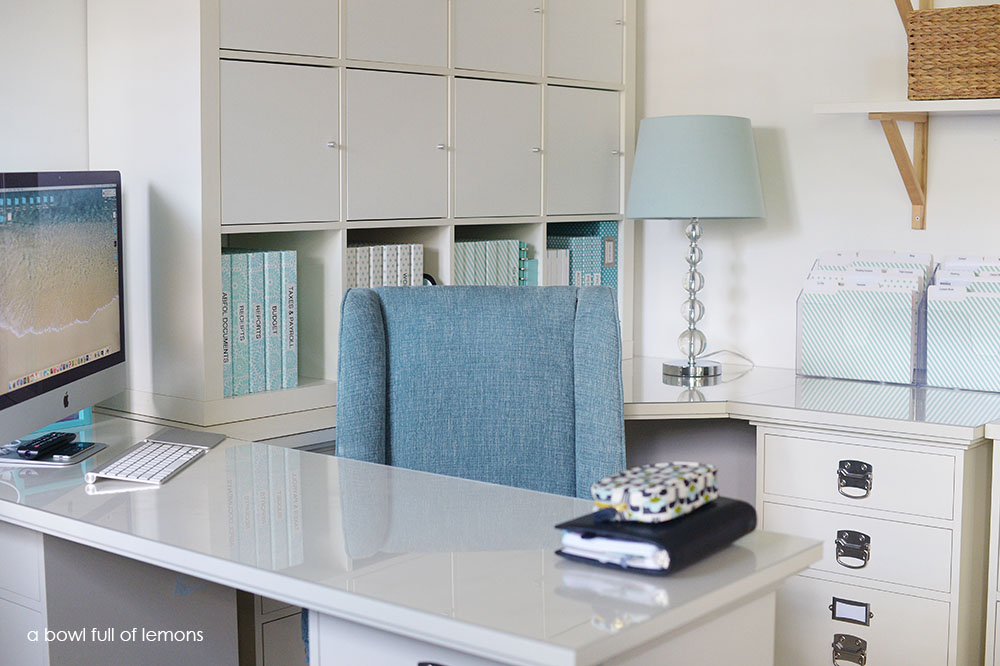 Tip #2 Organize vertically. Many home offices are small so space to organize is limited. If you have an open wall, hang some shelves. I store my favorite magazines in the top organizers. The bottom two baskets house my planner inserts & supplies as well as my printer paper. (The shelving is from Ikea, the aqua magazine organizers are from Staples, and the Baskets are from The Container Store).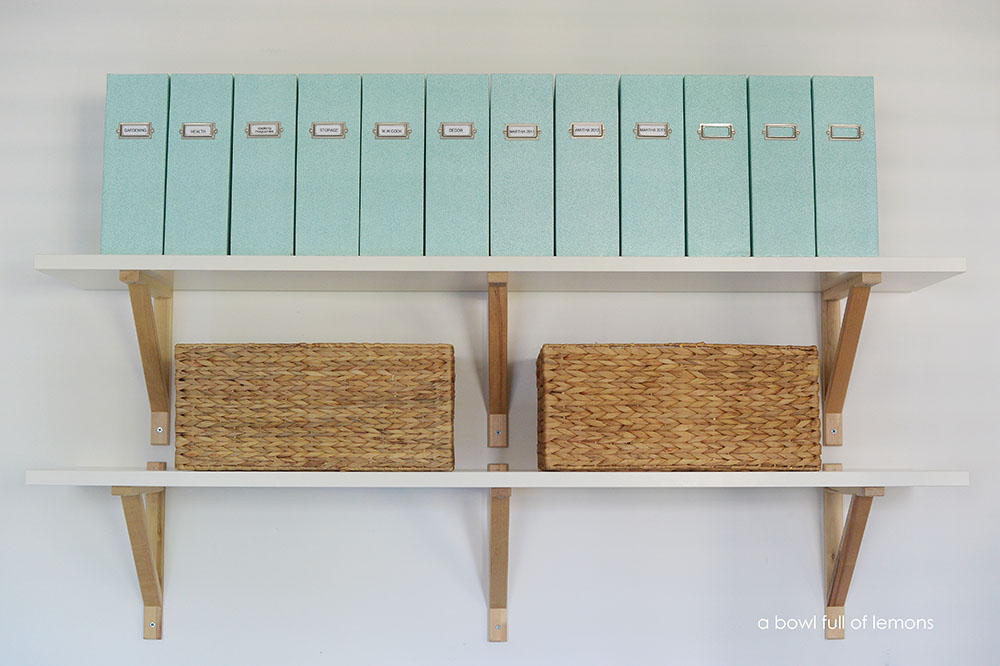 Tip #3 Create a desktop filing system. Paper piles accumulate because we don't always have the time to file away. By creating a desktop filing system for your ten to fifteen most used files, you can eliminate paper clutter from the desk immediately.  (File folders are from Staples).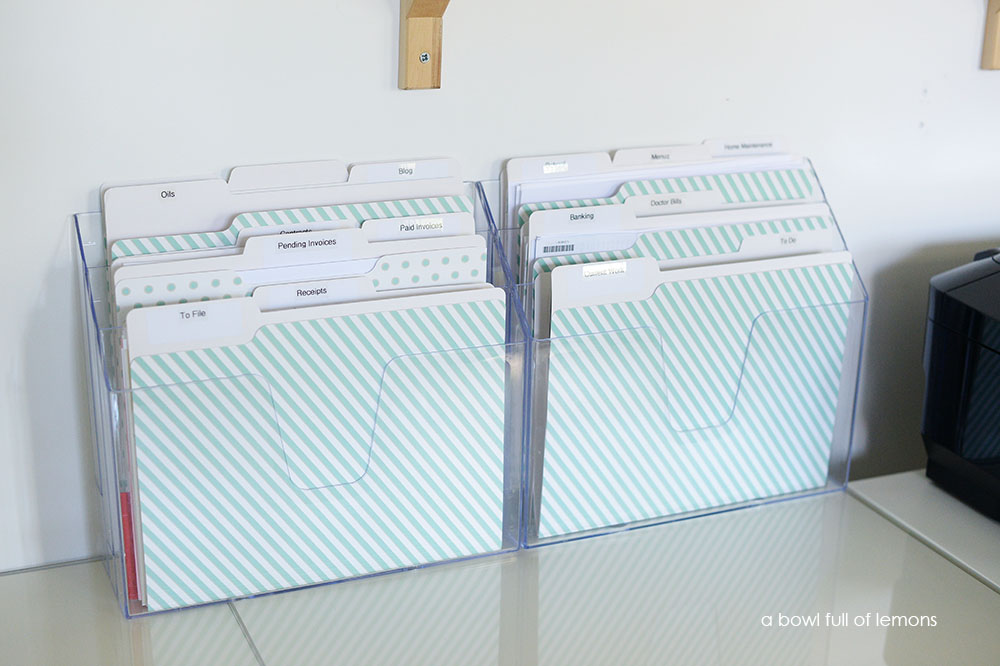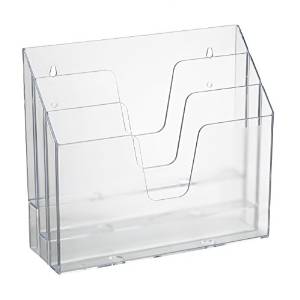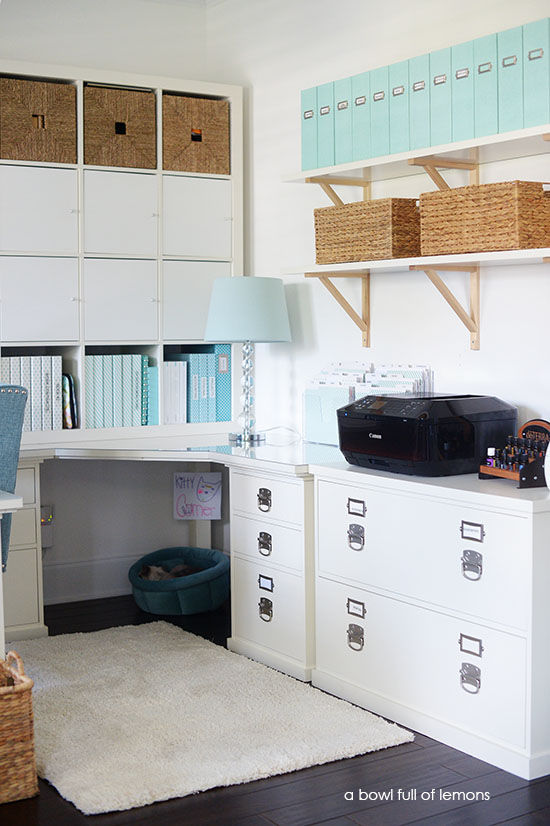 Tip #4 Separate into categories. Designate a drawer for each office supply category. Pens, pencils, and markers can go into one drawer. Store cutting and punching supplies into another drawer and so forth.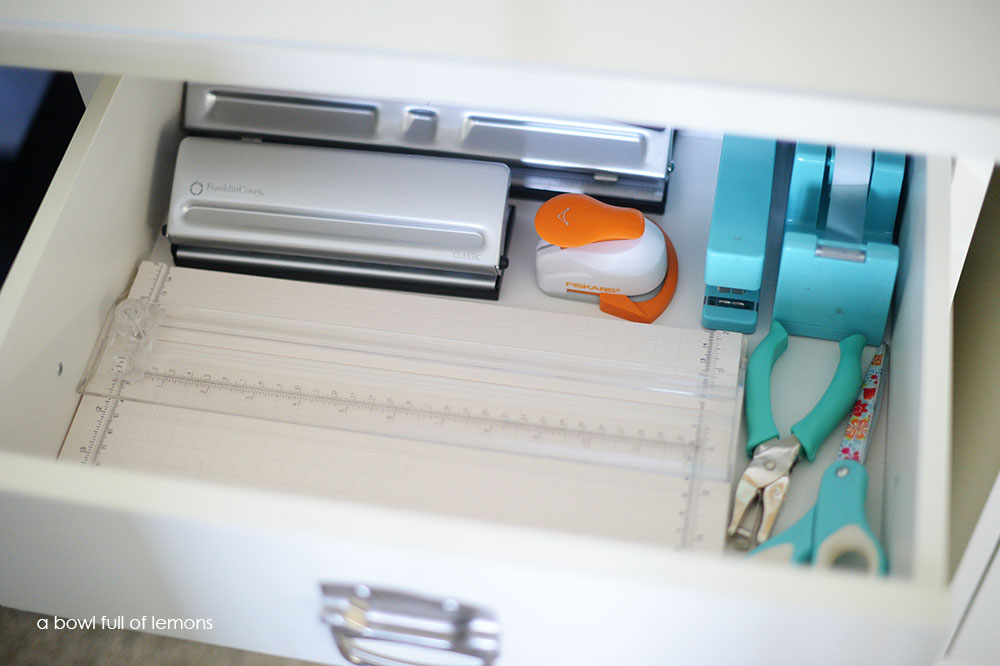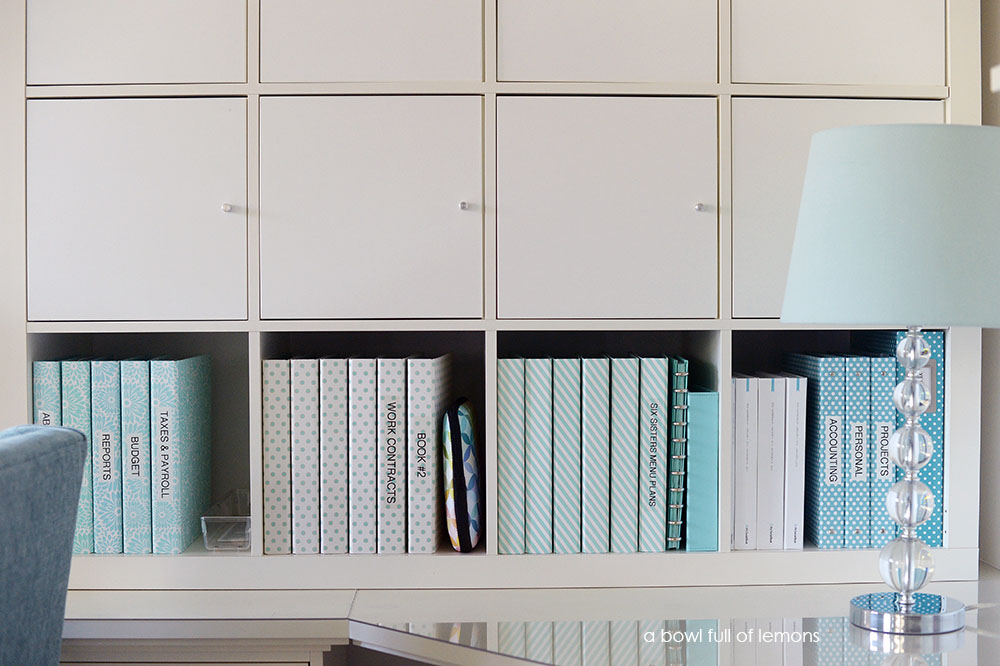 Tip #5 Store away. Not everything has to be on display. The more you see, the more cluttered the space looks. Store some items out of sight for a more streamlined and tidy space.  For instance, I keep my planner collection behind closed doors on my shelf. Learn more about my love of planners here and here.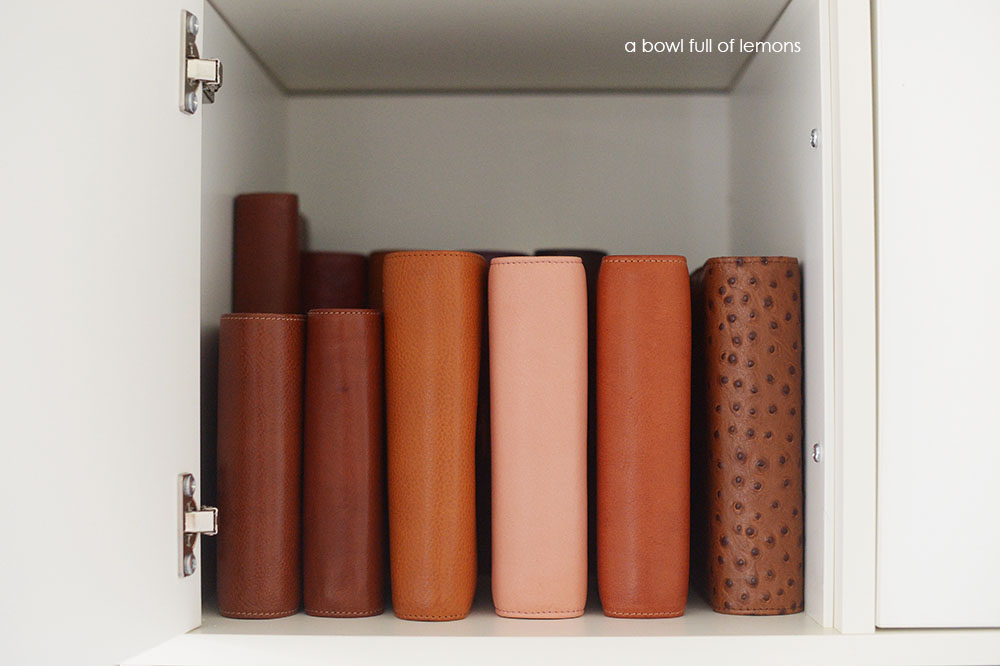 Tip #6 Label. My favorite way to organize is by labeling. It's simple and to the point. No need to look through every binder to find out what I'm looking for. This is my favorite label maker.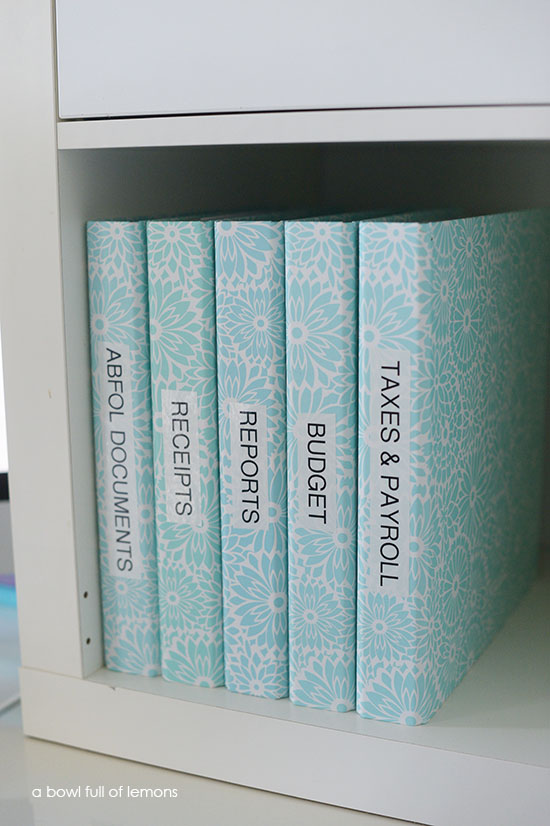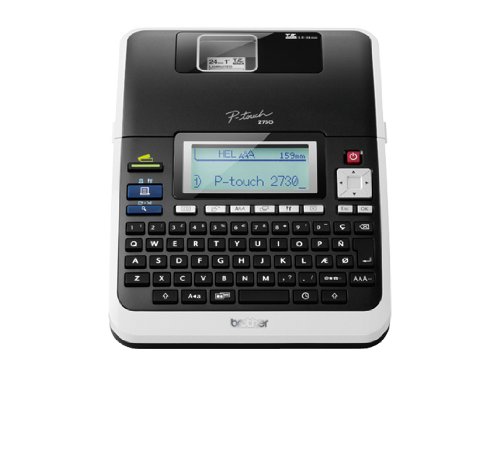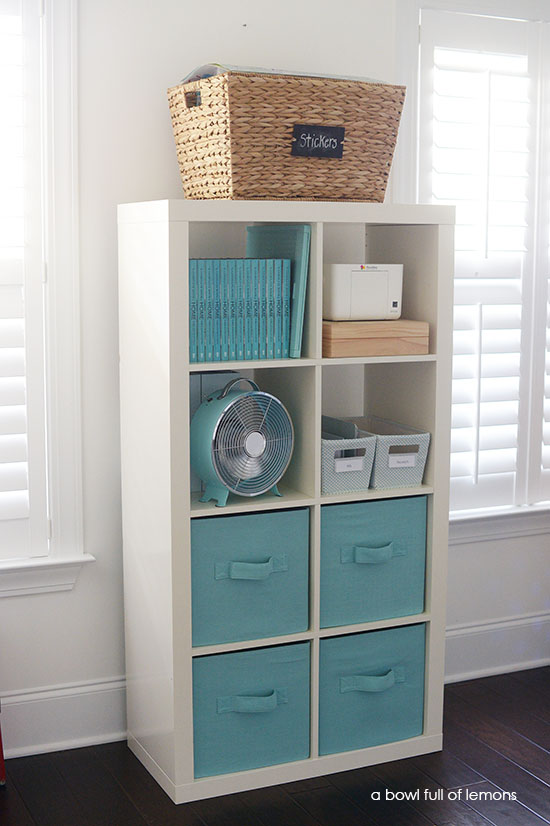 Tip #7 Display. If you have any cherished collections, proudly display them! It's a great way to personalize your office and make it comfortable for you. There is a fine line between tidy and cluttered collections though, so don't go overboard.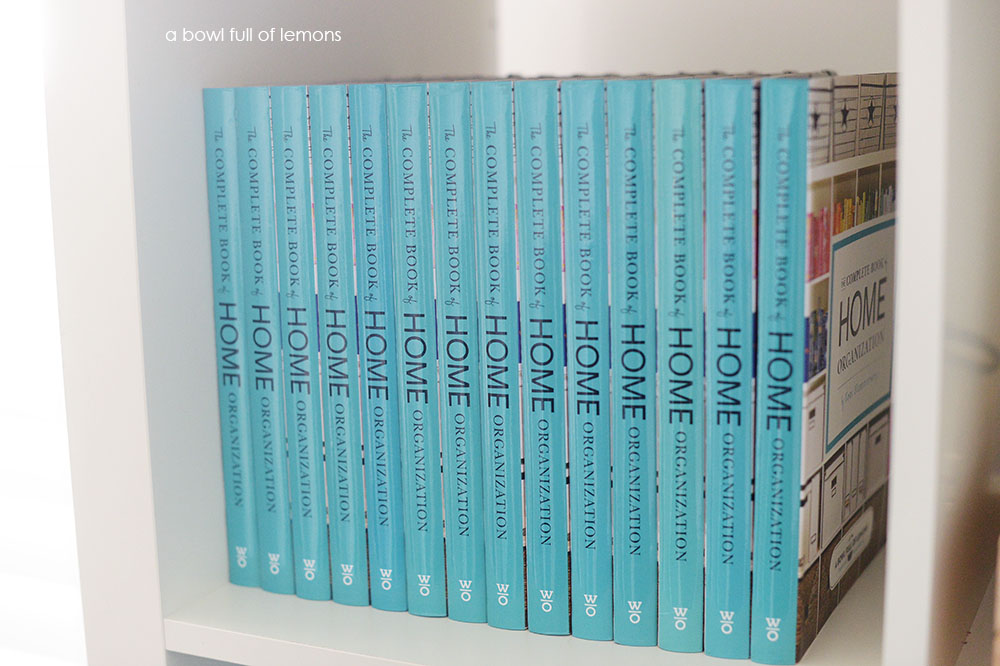 I display my essential oils on a caddy in my office. I use them daily so it makes sense to keep them within arms reach of my desk. Learn more about essential oils here and here.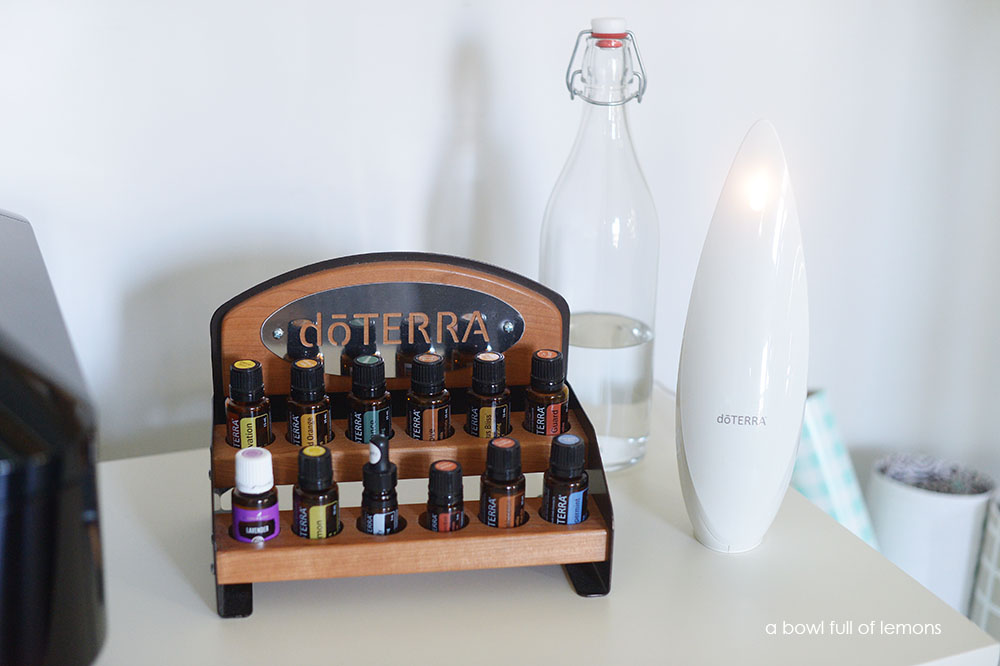 Tip #8 Containerize. When organizing your office, it's a good idea to containerize items that you have a lot of. I keep packing supplies, planner supplies, and essential oil supplies in these large bins.  (The bins are from Walmart and the shelf is from Ikea).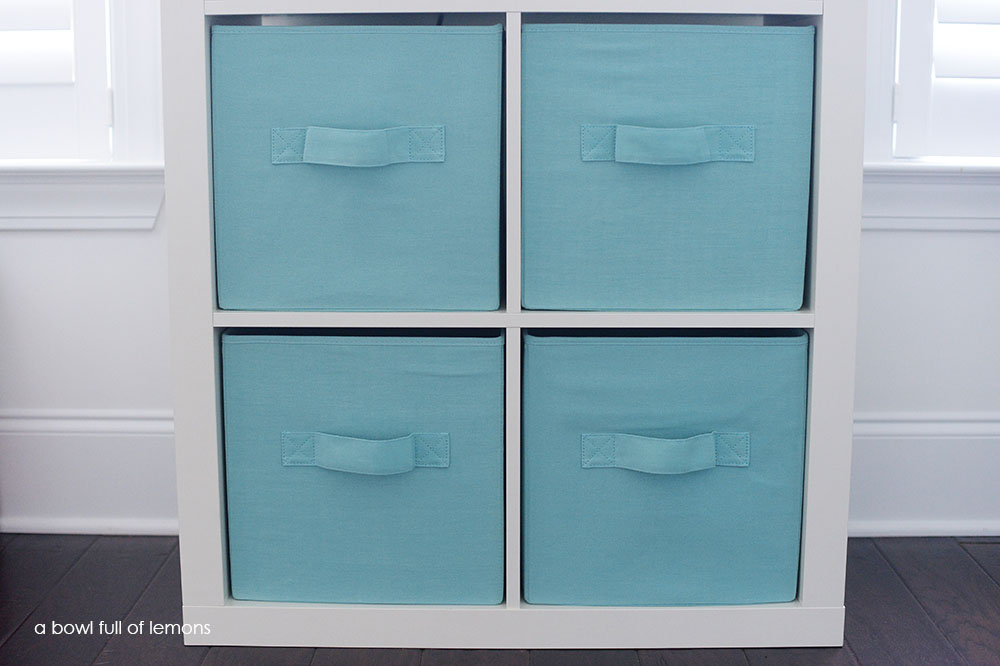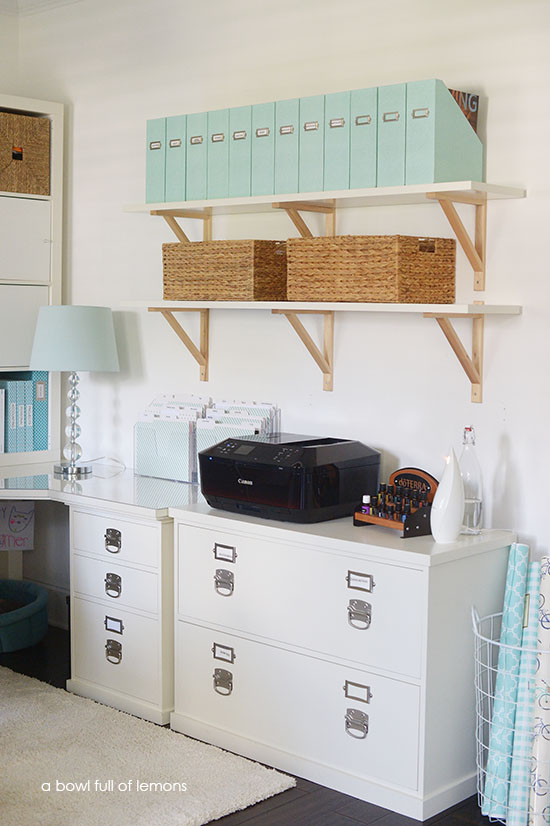 Tip #9 Color Code. A simple way to organize your filing system is by color coding. Learn more about my filing system zones here.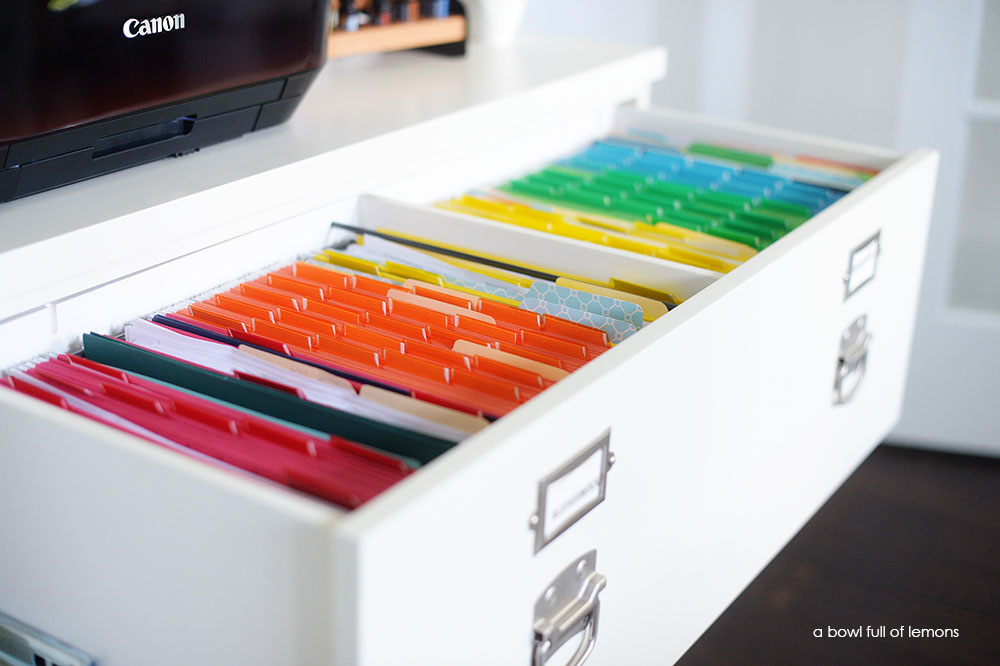 Tip #10 Personalize. Last but not least – put a stamp on your office space. Decorate and make it your own. Hang artwork, add a splash of color, or purchase a comfy chair. Whatever you do, make it an inviting space so you'll want to spend time in there.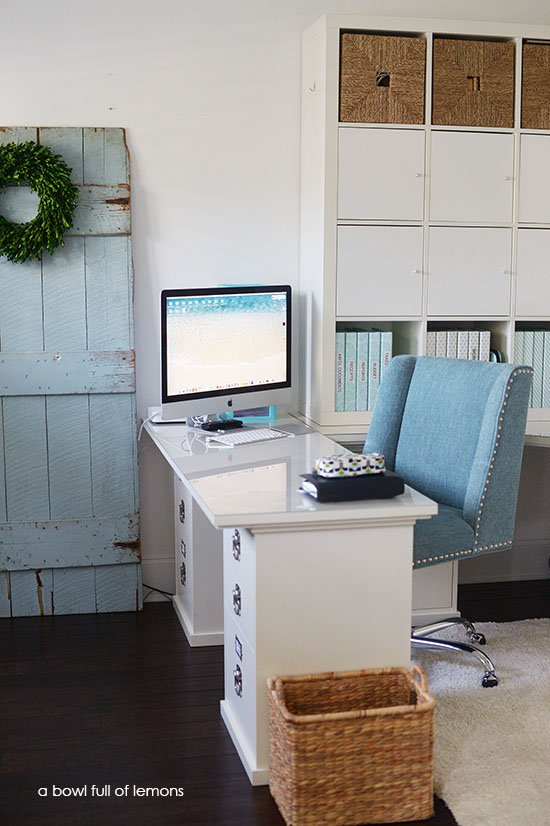 The Complete Book of Home Organization.  If you love learning about ways to organize your home, check out The Complete Book of Home Organization. It is full of ideas about how to organize your home from top to bottom, including more office organization tips.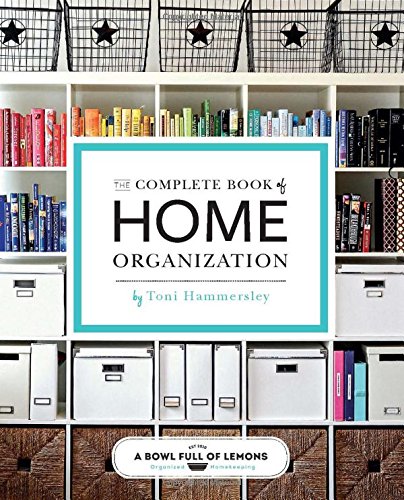 You may find Affiliate Links within this blog post. Thank you for your support!
Tags: office, office organization, organize, organized
binders, Blog, Cabinets, decluttering, July 2016, Office, Organize, Planners & Binders Posted in 24 comments