A third of your day is spent sleeping on your mattress, so you want it to be a comfortable and restful experience. A good mattress is worth the investment and should be replaced about every 8 years. If you answer yes to any of these five questions, it may be time for a new mattress.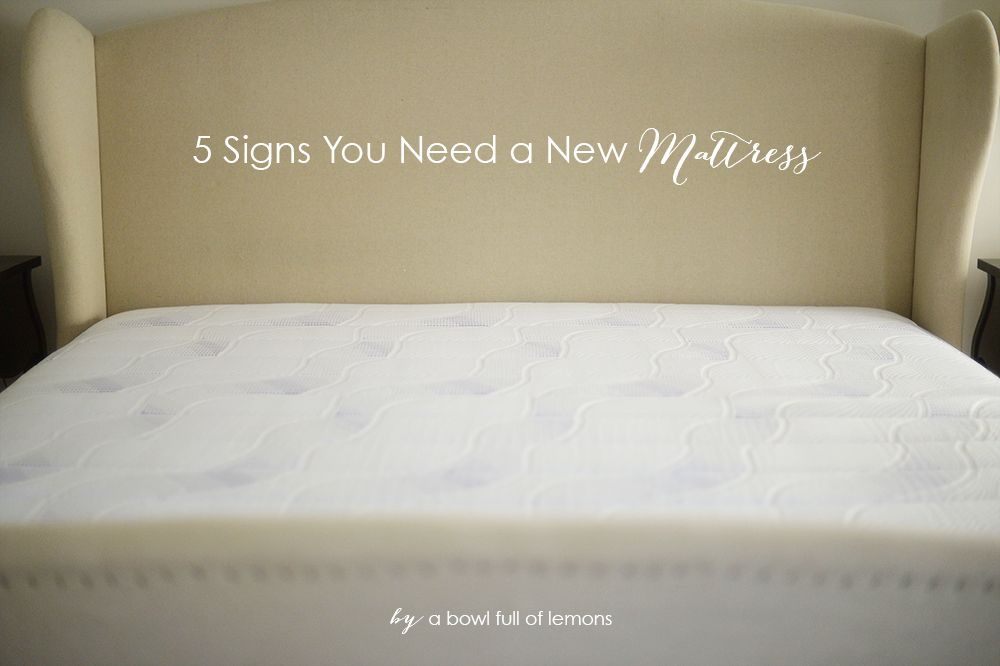 DO YOU NEED A NEW MATTRESS?
Has it been more than 8 years since you last purchased a mattress?

  A mattress typically lasts around 8 years. After that (or even sooner), you may begin to see a decline in your quality of sleep.

Is your mattress uncomfortable?

If there are dips or creeks, you are probably losing sleep and it's time  to replace.

Do you have guests in your mattress?

 Dust mites, bed bugs, dead skin, and allergens are sure to take over your mattress after a certain period of time.

Do you or your spouse toss and turn all night?

If so, your mattress may be the culprit.

Do you wake up with aches and pains that disappear after a few hours?

According to the Sleep Council, "If you wake up with aches and pains which disappear over the course of the day, it is probably time to change your bed."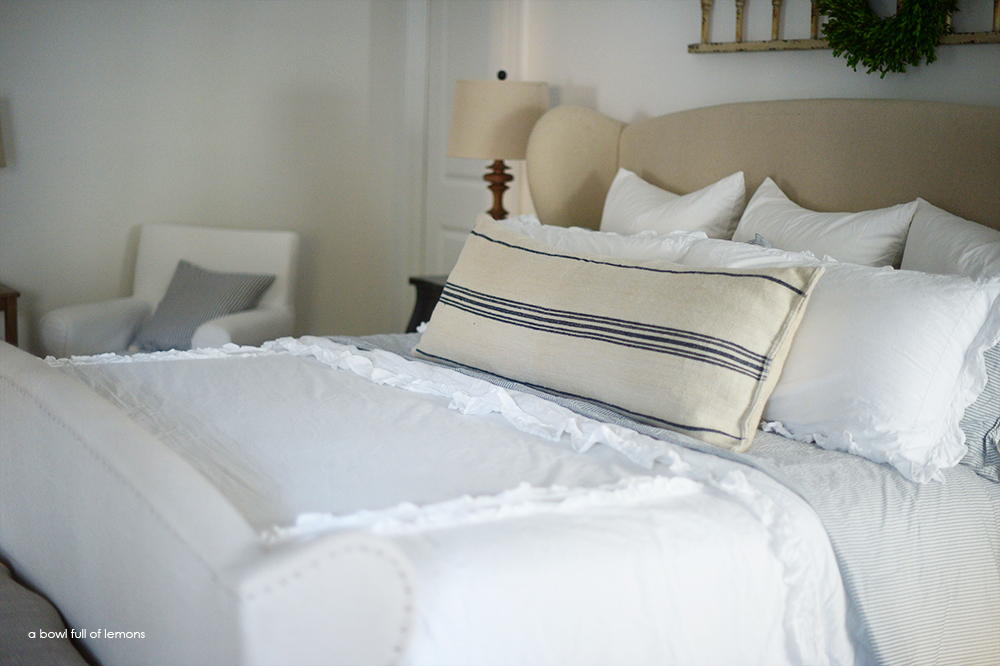 We purchased our old mattress in 2006.  It's ten years old and way past it's prime. We haven't been getting a good nights sleep in a couple of years and it was definitely time to replace.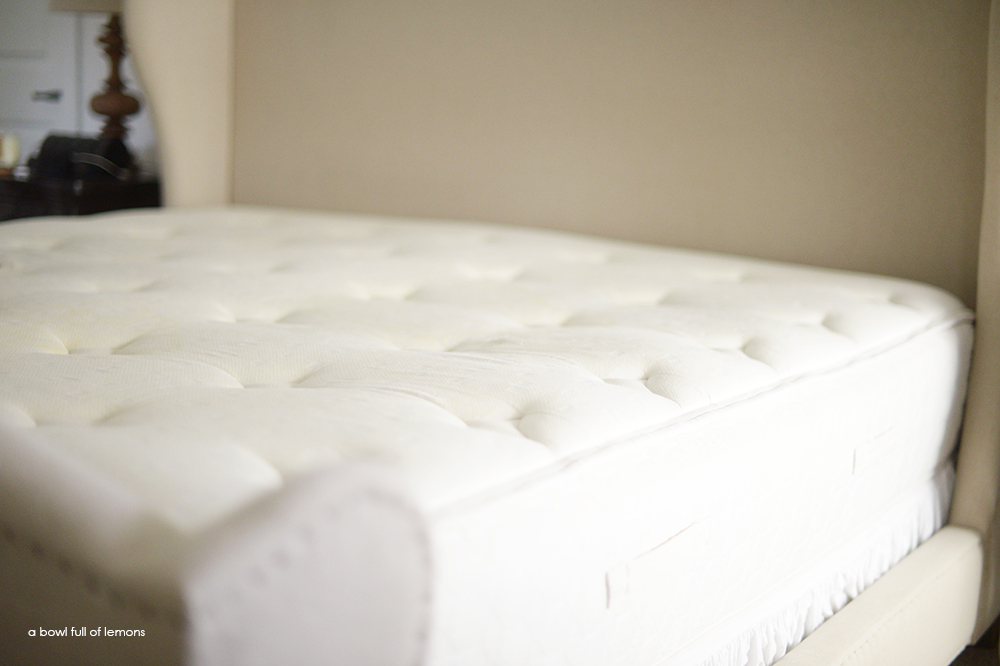 HOW TO DISPOSE OF YOUR OLD MATTRESS
"Retailers may offer to dispose of an old bed when you purchase a new one from them but this is an extra service to their customers as they have no legal obligation to do so. Your Local Authority waste disposal/refuse collection service will usually take large items on request but some make a charge." (Sleep Council)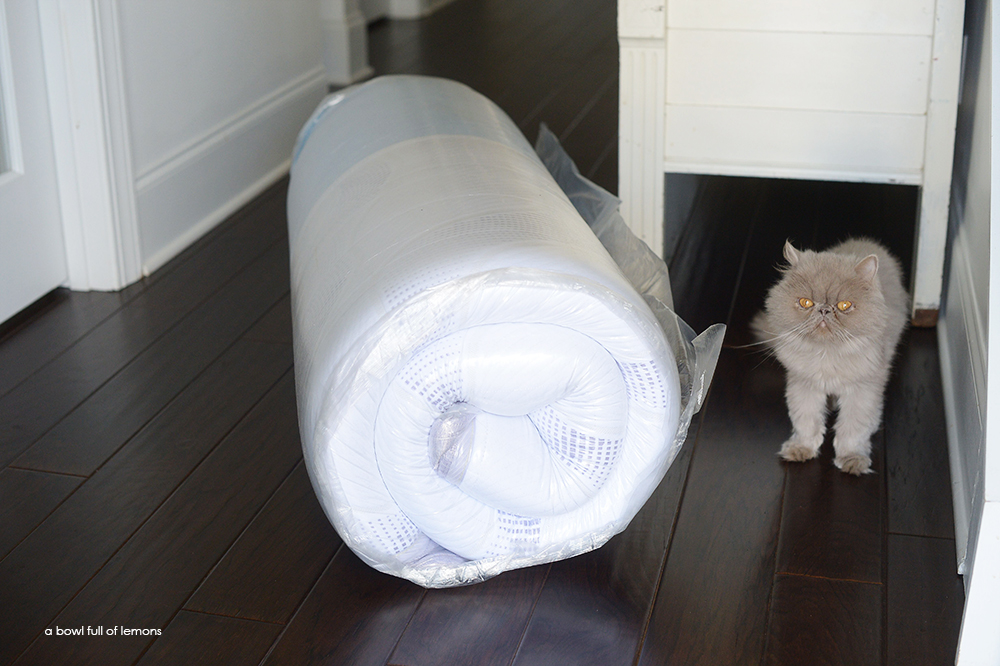 WHAT TYPE OF MATTRESS SHOULD YOU CHOOSE?
When purchasing a mattress, there are a few things to consider. Your back/spine health, your bank account, and the size of your space & bed frame all play a huge part in your decision.  After much research, we decided to go with a Pangeabed Classic King size mattress. Thankfully Pangeabed was kind enough to send us one to try out and review! (My review of this mattress will be honest and straight forward).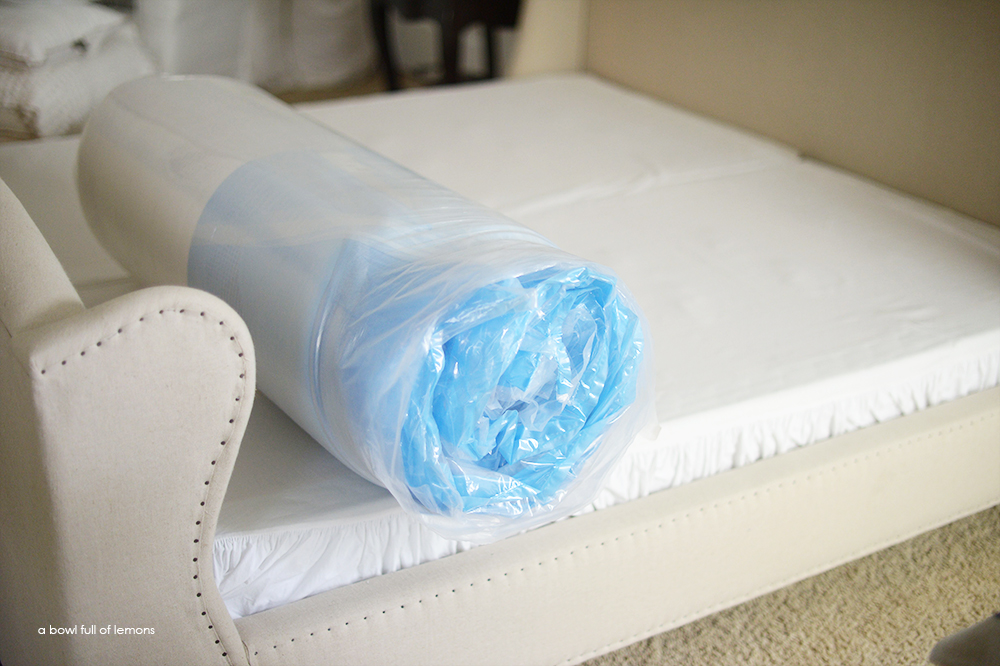 What I love about this company is how easy it was to order and set up. We didn't need a truck to haul the mattress to our house. We simply ordered it on the website and they shipped it right to our door. It was super easy!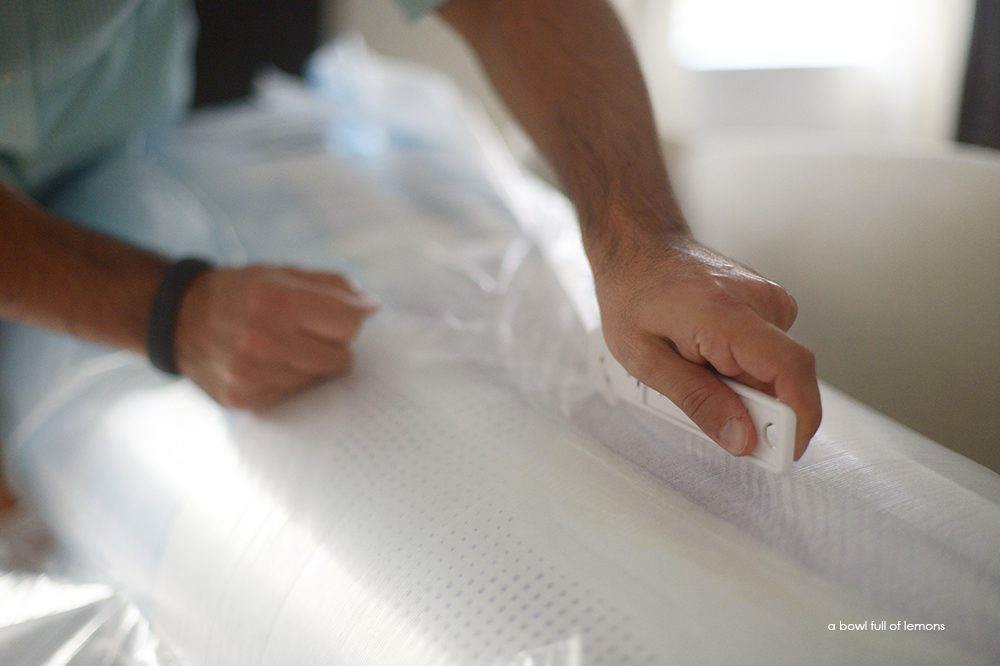 It came shrink wrapped in plastic packaging and was easy to open with their safety cutter.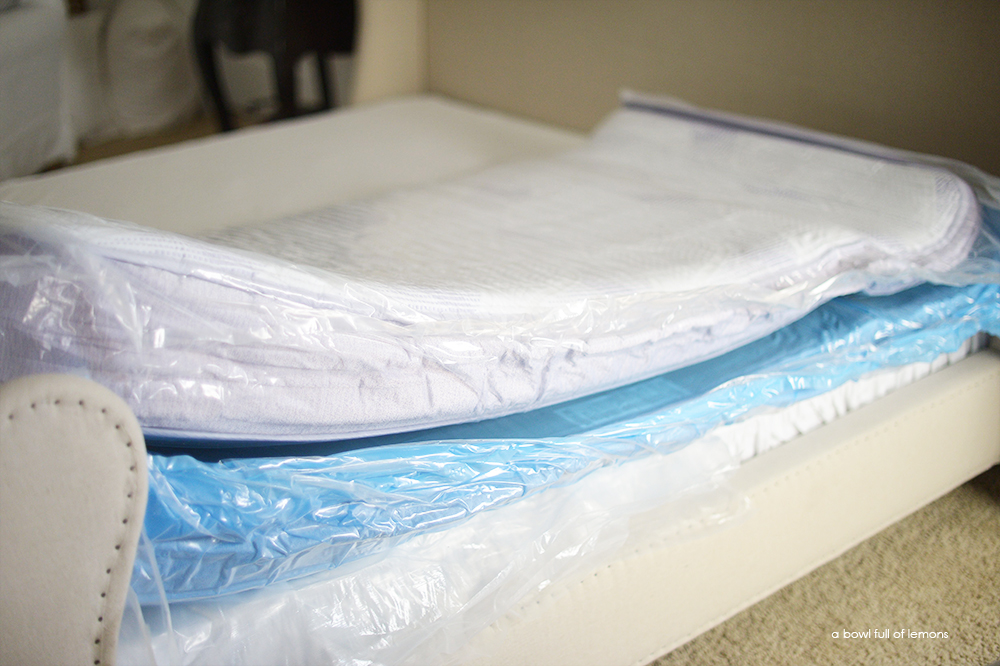 It took about 30 minutes to fully expand.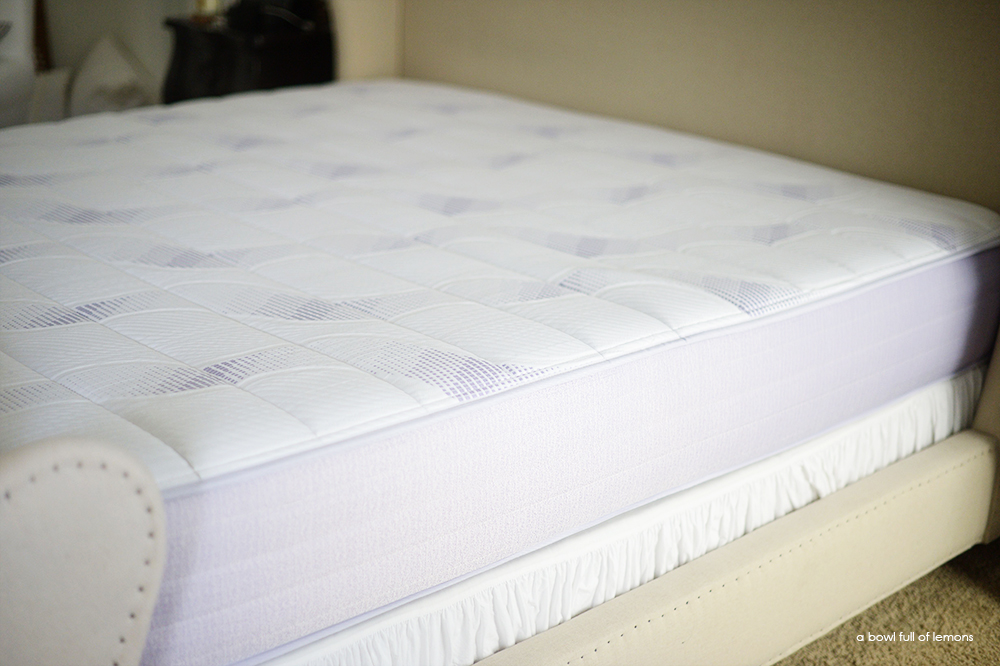 MY REVIEW
During our first few nights of sleep, there was definitely an adjustment period.  We were so used to a pillow top spring mattress. I wasn't used to a mattress conforming to my body.  However after a week, our sleep has improved dramatically and our quality of rest has been impressive.  We're definitely happy with the switch.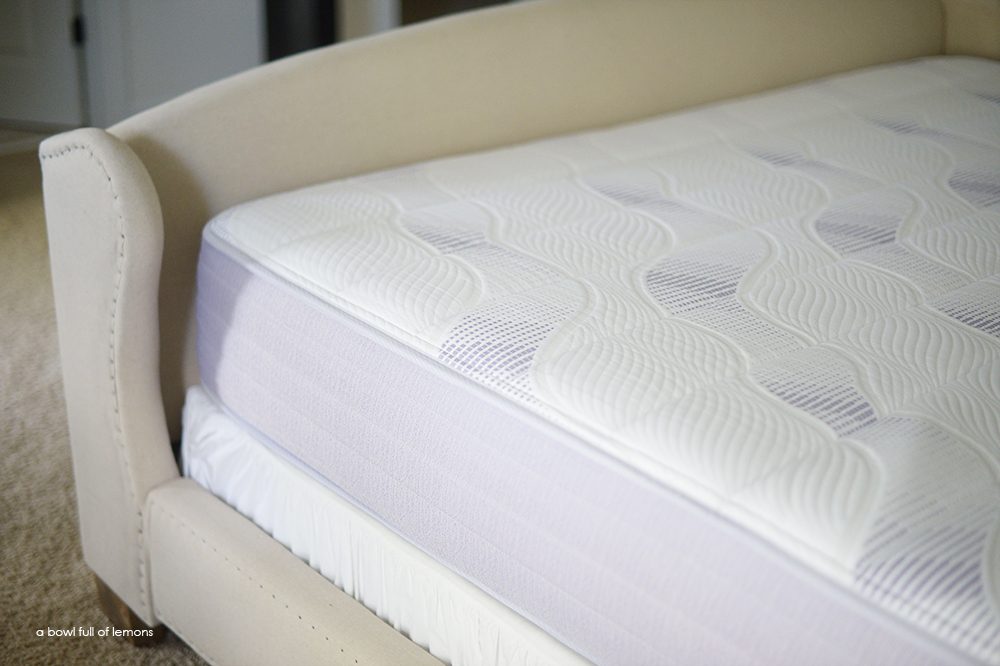 DETAILS ABOUT THE MATTRESS
The Pangeabed Classic is engineered with 100% Pure Talalay Latex and Cool Gel infused memory foam. It's hypoallergenic and dust mite resistant so it's great for allergy sufferers.  The materials of this mattress work together to give an optimum balance between firm support and cradling comfort. The mattress slowly contours for a secure, cushioning feel. Use the coupon code Pangea75 for $75 off your order!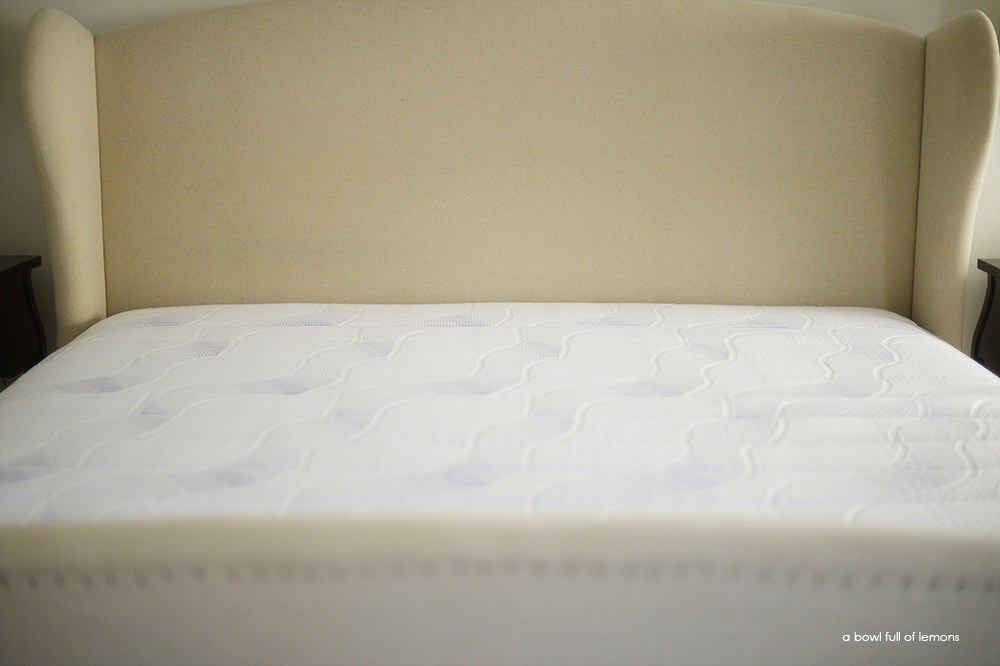 MY BED
We purchased our bed at At Home. The striped pillow is from Etsy and my comforter and sheets are from Target.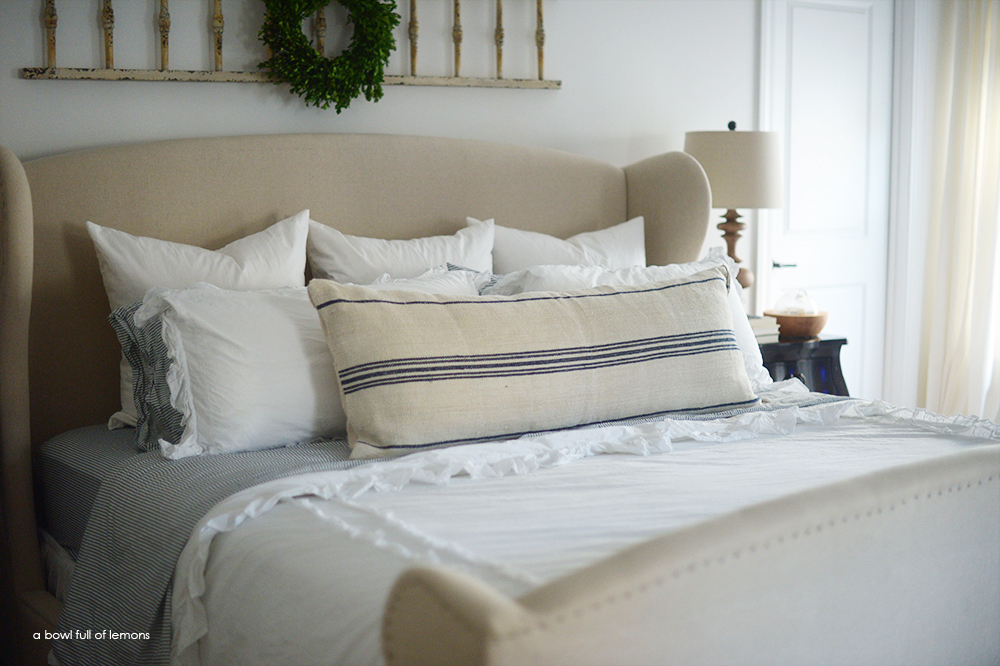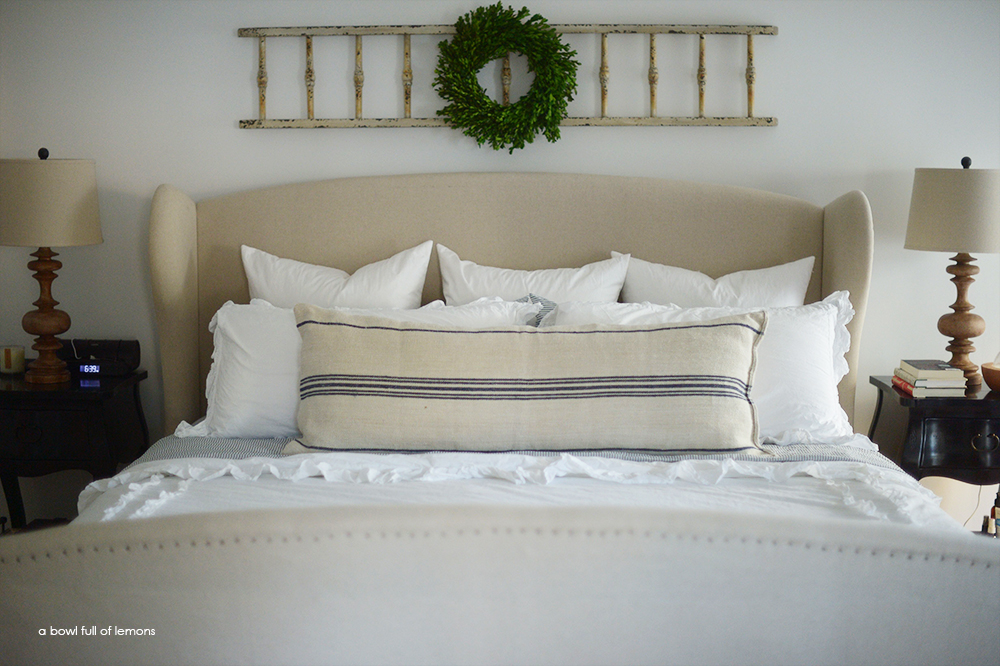 If you're unhappy with the quality of sleep you've been getting, it may be time to replace your old mattress. Hopefully these tips have given you some motivation to finally make the change.
~Toni
Disclaimer: This post was sponsored by Pangeabed. As always, all opinions are my own & I only recommend products or services I use personally and believe my readers will enjoy. I am disclosing this in accordance with the Federal Trade Commission's 16 CFR, Part 255: "Guides Concerning the Use of Endorsements and Testimonials in Advertising. Please click here for full disclaimer.
Tags: homekeeping, mattress, review
Blog, Clean, Cleaning, Review, reviews, September 2016 Posted in 6 comments