Area rugs finish off any room beautifully and when you don't have one, it definitely makes for an awkward space. I have literally spent the last four years searching for the perfect dining room rug. I've looked through catalogs, in stores and online, yet nothing captured my attention until I found this natural jute rug from Rug Expedition.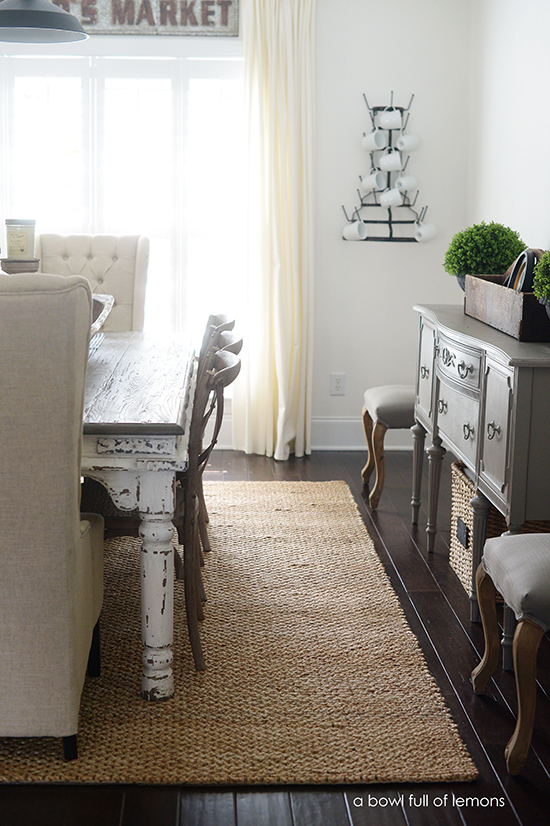 BEFORE:
Here is a look at my dining room before the area rug was added. As you can see, it was definitely missing something. It was bare and lacked style.  I wanted something that was timeless & neutral and Rug Expedition was the place that had it ! The rug finished off this space nicely.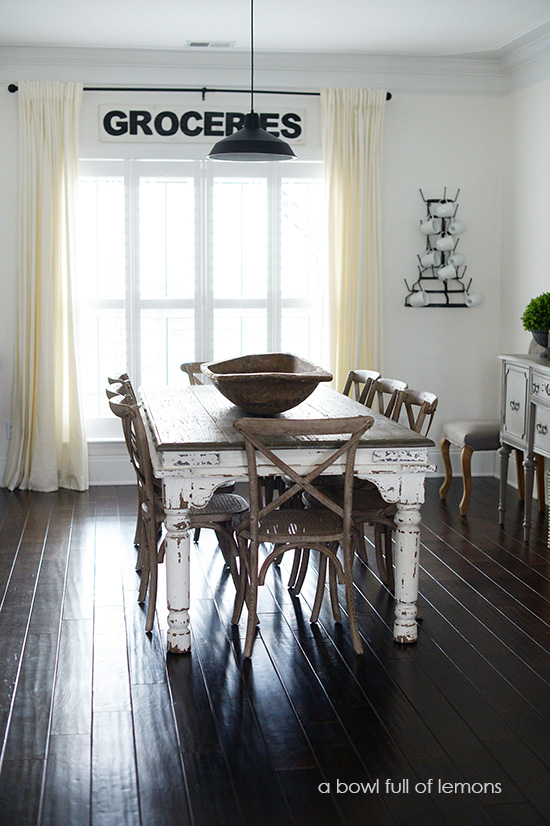 Isn't the before and after such a dramatic difference?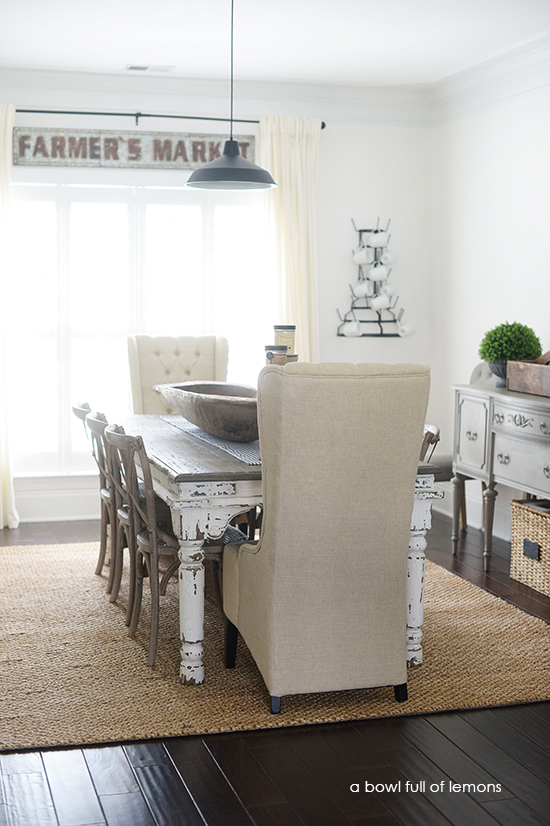 The 7×9 foot rug is 100% hand woven jute with a protective backing. It's made extremely well. I've purchased rugs from World Market and Ikea before and their quality was simply mediocre. The "value rugs" shed and didn't have a protective backing. I wanted a high quality rug that was going to last a long time so I was thrilled to finally find one!  It's just beautiful.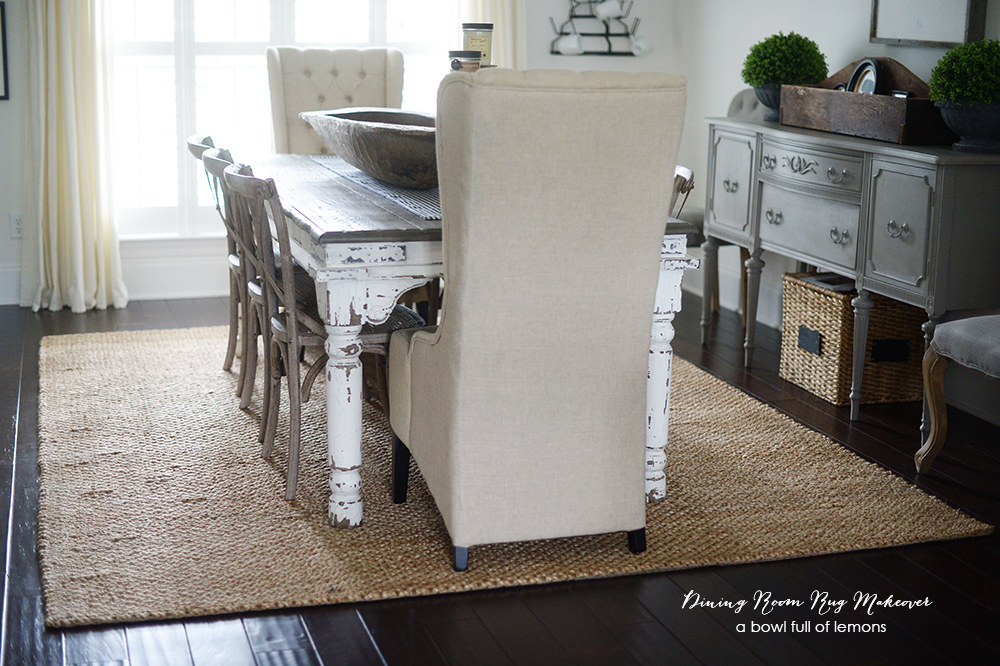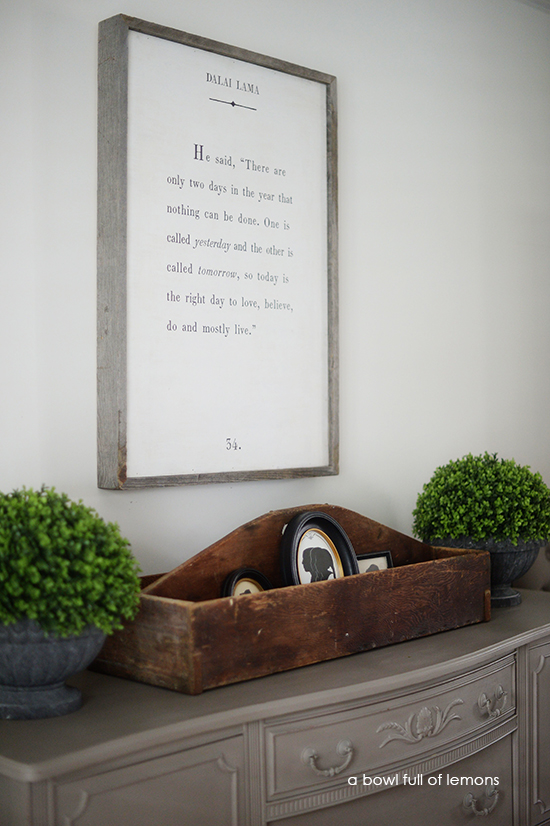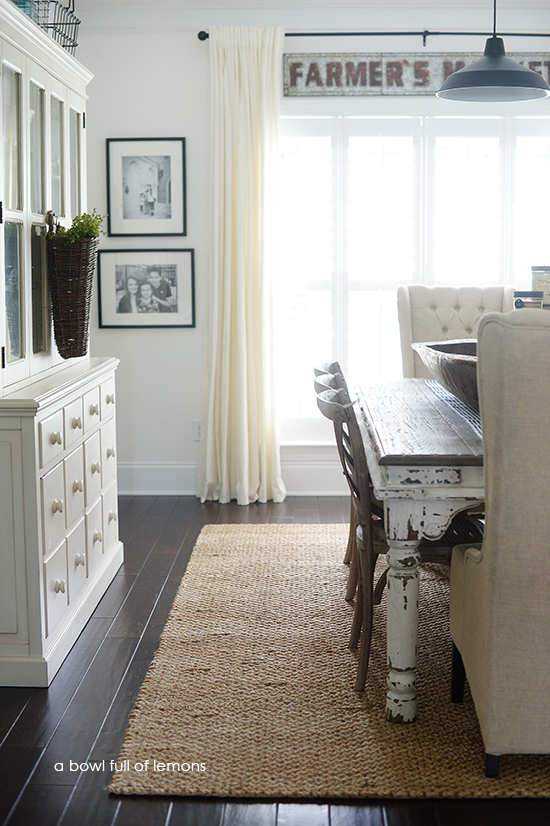 The pictures do not show the real beauty and great quality of this rug. I can't say enough about it. I'm thrilled with my decision.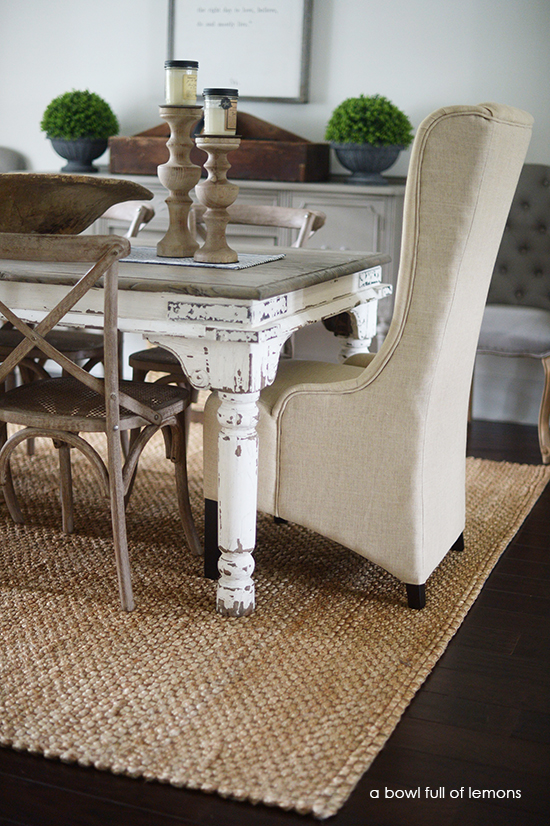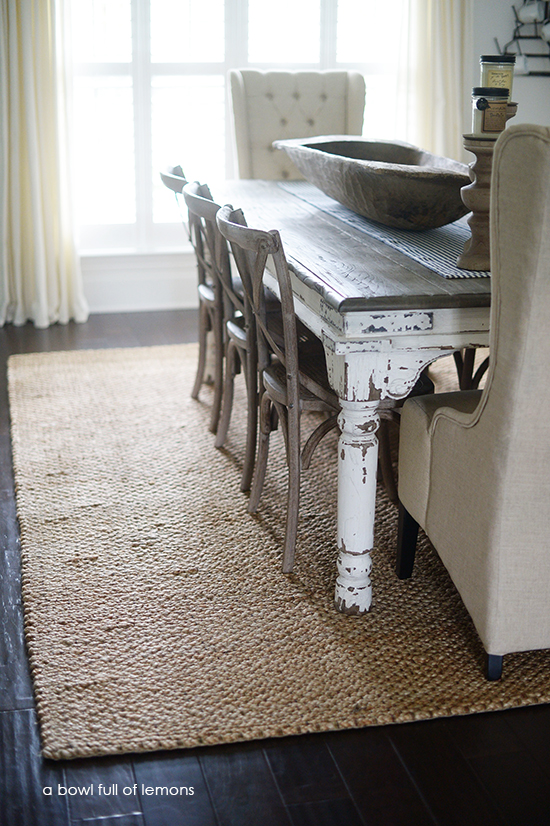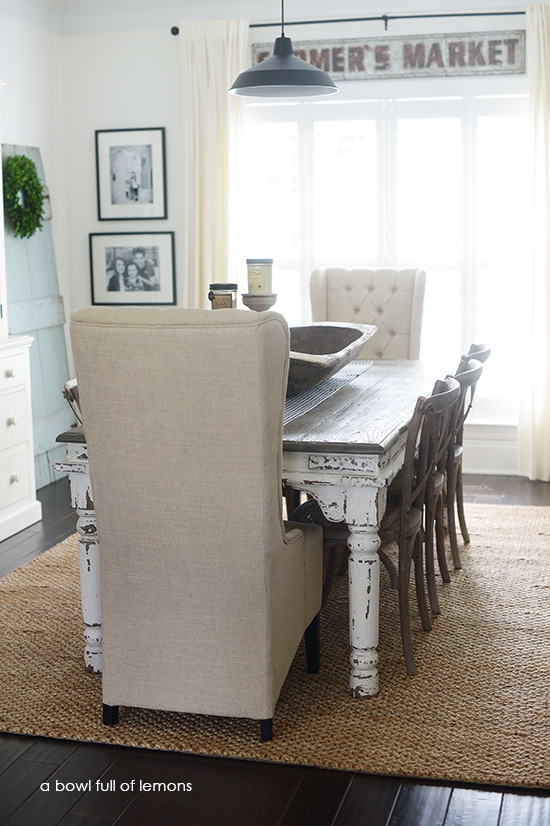 GET THE LOOK:
If you're in the market for a new rug, don't waste your money on cheap imposters. Spend the extra money and buy something that will pass the test of time. It makes all the difference in the world. Have a great week.
~Toni
Disclaimer: This post was sponsored by www.RugExpedition.com. As always, all opinions are my own & I only recommend products or services I use personally and believe my readers will enjoy. I am disclosing this in accordance with the Federal Trade Commission's 16 CFR, Part 255: "Guides Concerning the Use of Endorsements and Testimonials in Advertising. Please click here for full disclaimer.
Tags: decorating, dining room, farmhouse decor, review, rug
Blog, Decorate, Decorating, Dining Room, Farmhouse Decor, our home, Review, September 2016, vintage decor Posted in 15 comments