Turkey day is over and it's time to start checking off your Christmas gift list.  Today I will be giving away several autographed copies of "The Complete Book of Home Organization", over on my Instagram page.  Be sure to follow me for a chance to win. These books make great gifts!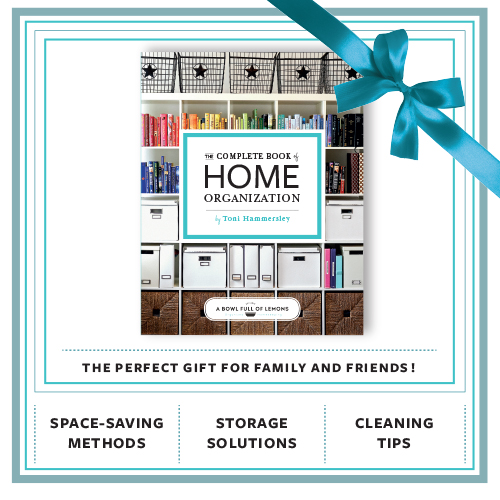 THE BOOK
Have you ever wished you had the time and tools to organize your house in a clutter-free, design-conscious, Pinterest-worthy way? From storage solutions and cleaning tips to secret space-saving methods and expert strategies, The Complete Book of Home Organization is packed with the tips and shortcuts you need to effectively organize your home.
From small spaces and apartment solutions to how to tackle a big, messy home with a 15-week total home organization challenge, this book covers it all. The Complete Book of Home Organization spells out everything you need to de-clutter your house, store your belongings, and keep your home—and life—in tip-top shape. With high-quality design, intricate detail, and a durable flexicover—this manual is the perfect gift!
Organize the 30 main spaces of your home, including the living and dining spaces, bedrooms and bathrooms, guest areas, baby and kids' rooms, utility spaces and garages, entryways and offices, patios and decks, closets and pet areas! Keep track of your pantry, holiday and craft supplies, weekly menu planning, keepsakes, and schedules. From the basement to the attic, this book covers every nook and cranny.
With step-by-step instructions, detailed illustrations, and handy checklists, say goodbye to a messy home and wasted storage space!
The Complete Book of Home Organization is the A Bowl Full of Lemons blog packed into one fabulous book!
THE 2017 HOME ORGANIZATION 101 CHALLENGE
The 2017 A Bowl Full of Lemons Home Organization 101 Challenge will begin on January 7th. My book includes all 14 weeks of the challenge (plus a bonus week). Check off each space as you go and flip through hundreds of organizing solutions to accommodate each weekly challenge.
PURCHASE THE BOOK
The Complete Book of Home Organization is the perfect gift for a friend or loved one who loves to organize or for someone who may need a little help getting their lives in order. Purchase the book here and give them the gift of organization this year. Happy Holidays!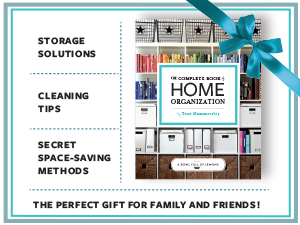 Tags: giveaway, the complete book of home organization
Blog, giveaway, November 2016, The Complete Book of Home Organization Posted in One comment