Welcome to One Project at a Time, a monthly link party where our readers share home and diy projects. The holiday season is upon us and this will be a busy time for most. Hopefully you can still get some projects done around the house and share with our community.  Link up your most recent organizing projects for a chance to get featured next month. We also welcome renovating, decorating and many more projects.

This month, our featured blog is Joyful Homemaking. Margo, the blogger behind this great site, shares her love for meal plans, grocery lists, cleaning, and organizing.  Last month, Margo linked up her chore baskets. She has found a great way to get chores done around the house in an efficient and satisfactory way. Click here to find out what she puts in each basket and print out the chore lists for free.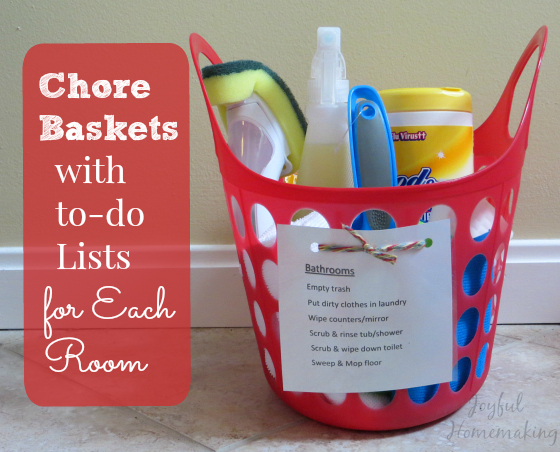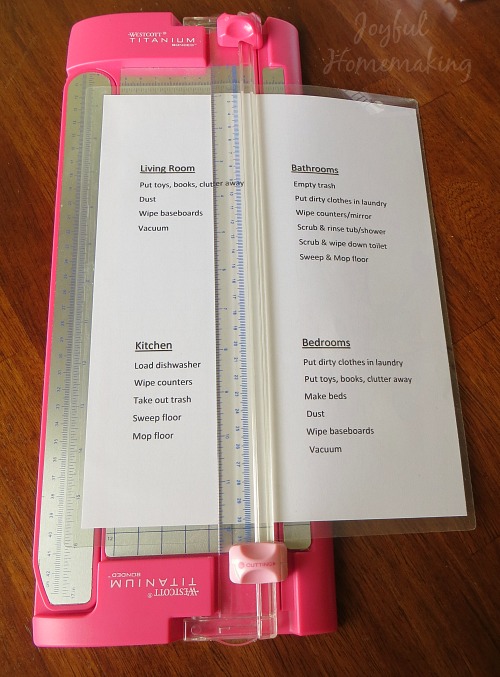 WANT TO BE FEATURED?
If you have an organized space in your home and would like your blog to be featured here at A Bowl Full of Lemons,  take photos and link up to One Project at a Time!  You do not need to be an organizing blogger to share your organized space. If you love to cook, share your pantry or baking cabinet, or if you homeschool, link up your homeschool room. There are so many ways to share.  I will be highlighting organized spaces at the beginning of every month here at One Project at a Time.

Tags: cleaning, one project at a time
Blog, chore charts, Chore Charts, Clean, Cleaning, November 2016, One Project at a Time Posted in 5 comments