Only 5 more days before The Complete Book of Clean launches! To celebrate the launch, I'm excited to giveaway 5 autographed copies (3 on Instagram and 2 on Facebook). You can enter both places! The winner AND a friend will receive the book. So exciting! Keep scrolling to see how you can win!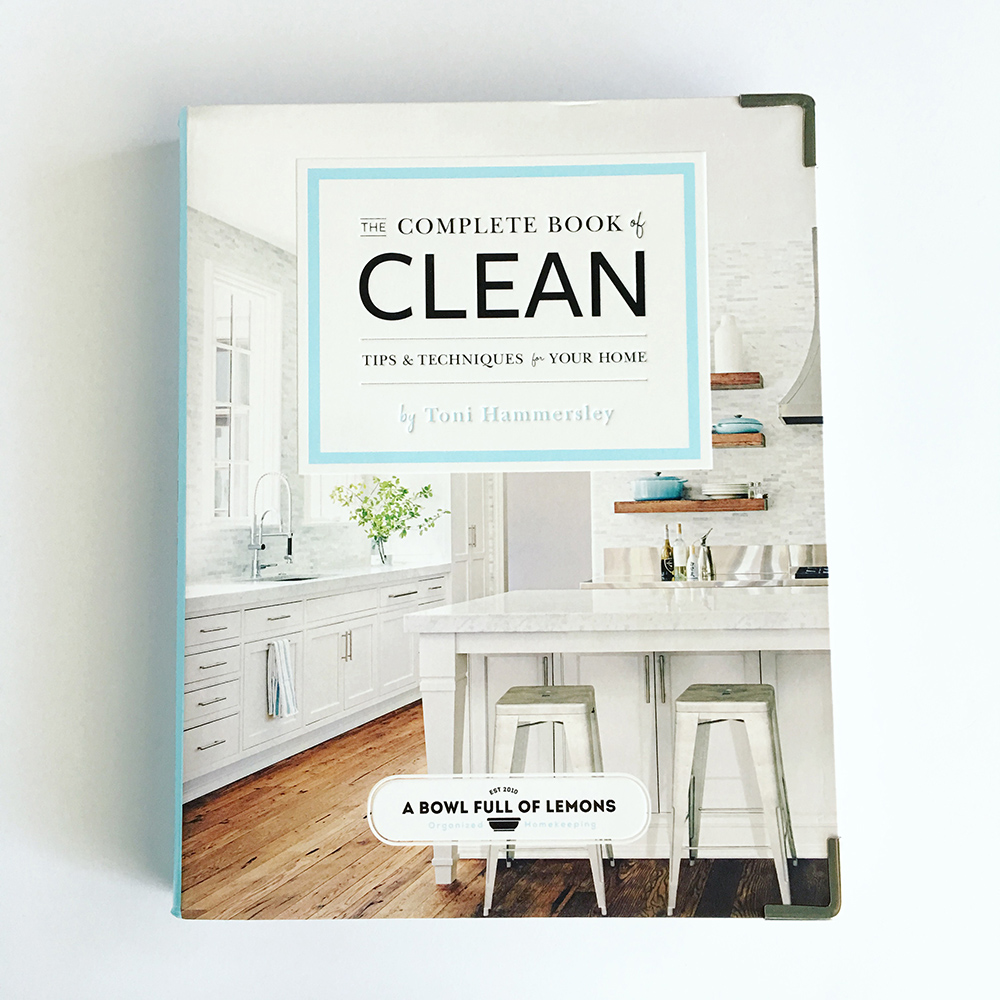 The Complete Book of Clean is a home keeping manual for anyone who has struggled to keep up with chores and a cleaning schedule (I think that covers all of us). It's the perfect resource to flip through if you need guidance or quick tips while cleaning. It's full of Pinterest worthy photography, cleaning recipes, and schedules that will help guide you each step of the way. This manual is a must have in all homes and is the perfect house-warming gift.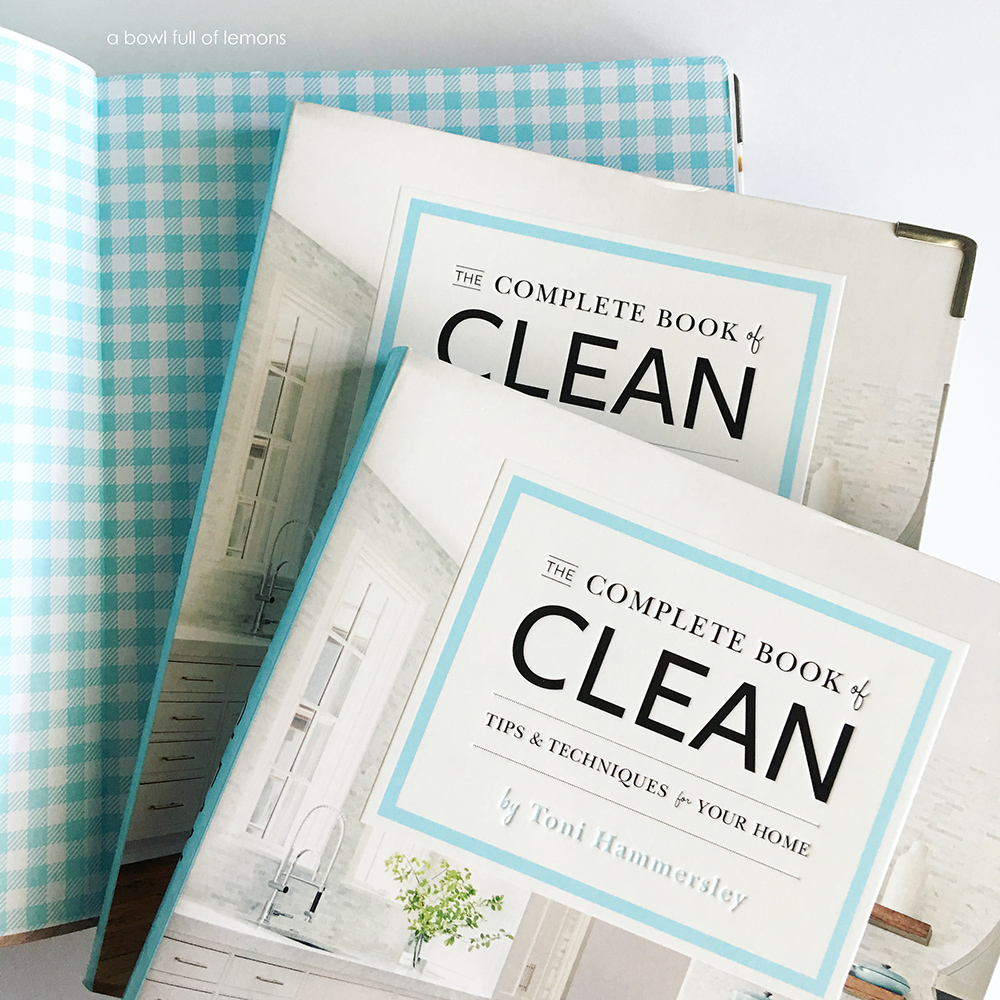 The inside cover is lined with aqua blue gingham backing and the high quality pages are sturdy enough to last years of use and abuse. This book was designed with quality and style in mind. You won't find another one like it!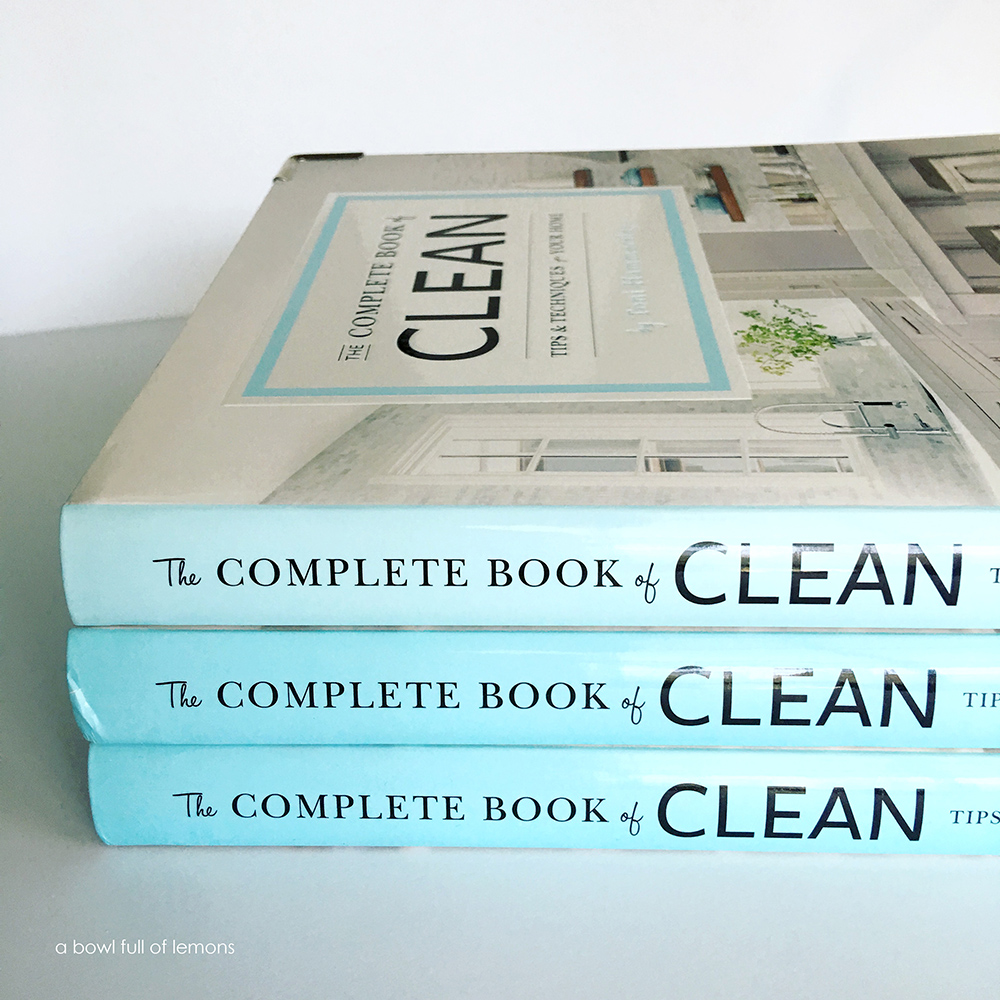 It's stylish enough to leave out on the coffee table or cute enough to display on your shelf in the laundry room. Most importantly, the information within the pages covers everything you need to create a clean and welcoming atmosphere. I spent months researching and writing and hope you'll enjoy it.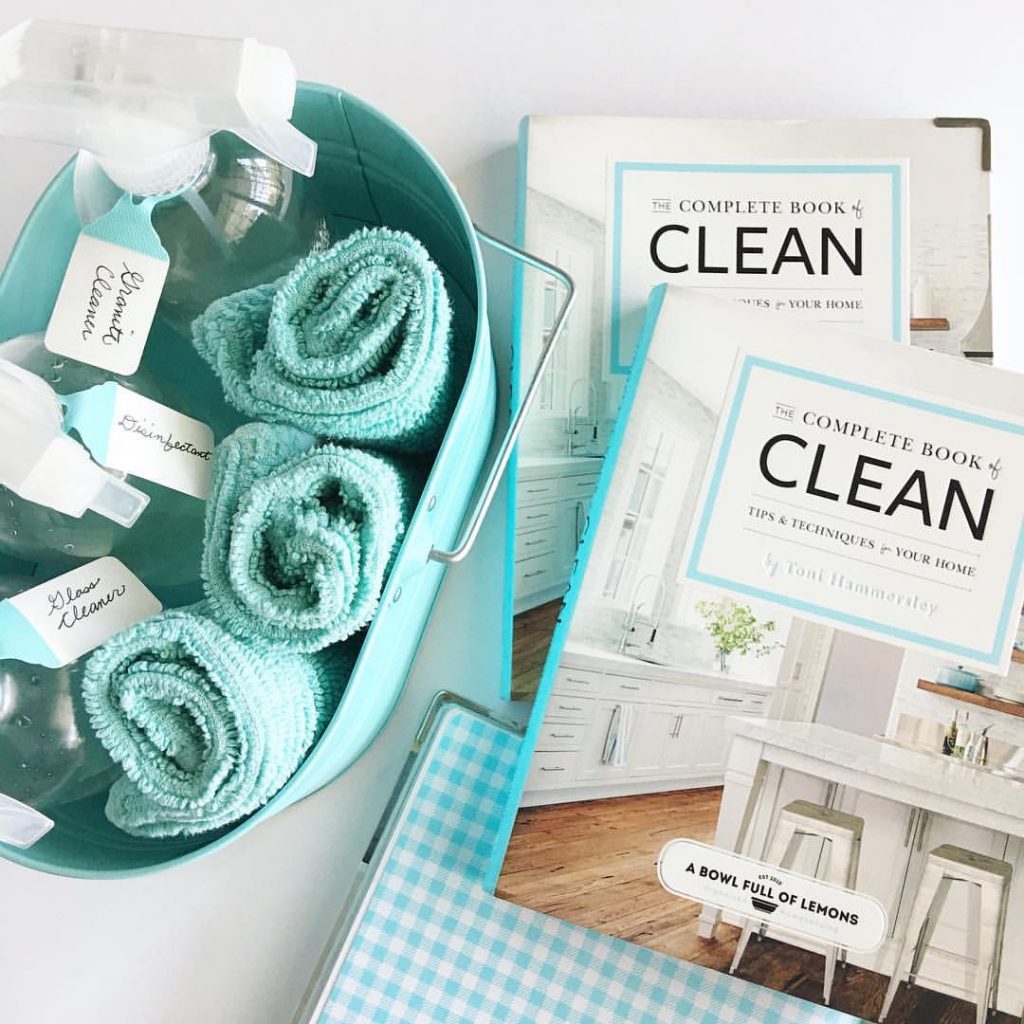 THE GIVEAWAY
For a chance to win an autographed copy of The Complete Book of Clean, visit
my Instagram feed & Facebook page today! If you don't want to wait, you can pre-order now! Click here to order.
*The winner will be announced on launch day, April 11th. US residents 18 years and older.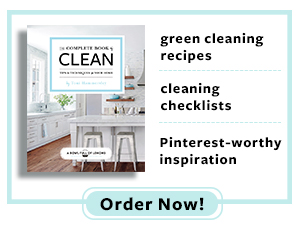 Tags: clean, cleaning, giveaway, The Complete Book of Clean
Blog, Chore Charts, Clean, Cleaning, Cleaning Recipe, decluttering, Green Cleaning, Spring Cleaning, The Complete Book of Clean Posted in 2 comments