For Earth Day this year, I've teamed up with Tide purclean™ to spread the word about an amazing initiative that will impact the enviornment on a large scale. Keep reading to learn how you can help too!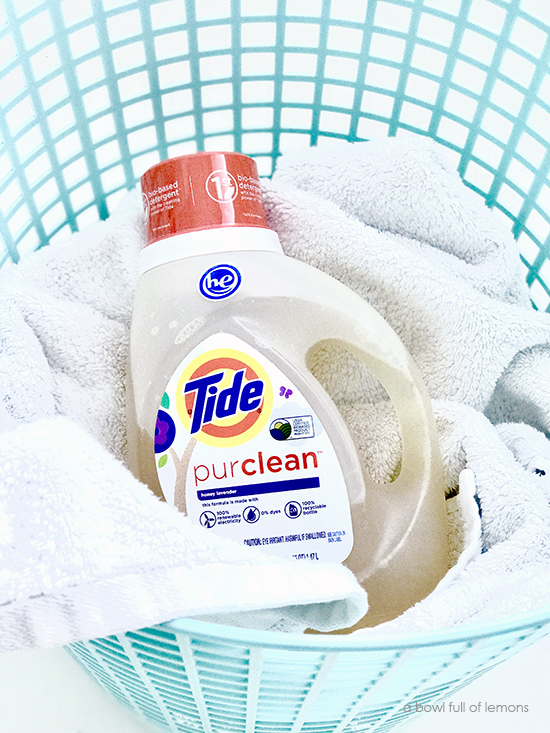 Tide purclean and World Wildlife Fund know doing the laundry impacts the environment – yet clean clothes are non-negotiable. There are, however, small changes that can be made to your laundry habits that make a big difference to the environment – without sacrificing the cleaning results. As someone who has been referred to as an eco blogger, being conscious of both cleanliness and the enviornment is super important to me.
In honor of Earth Day, Tide purclean has teamed up with WWF and Kristen Bell to convert as many homes as possible to energy-saving laundry habits by asking Americans to take the following small steps as part of its #CleanPledge:
Wash with cold water.
Use an energy-saving HE washer & quick cycle.
Take care of clothes to make them last longer.
Do you already follow these easy steps? If not, what are you waiting for? Help make an impact. Join me and take the pledge by tweeting #CleanPledge or visiting Tide.com/CleanPledge.
For each pledge received between now and Earth Day, Tide purclean will donate $5 to support WWF's conservation efforts, up to $250,000. It's such a great cause and so simple to do! We really need to be more conscious of conservation.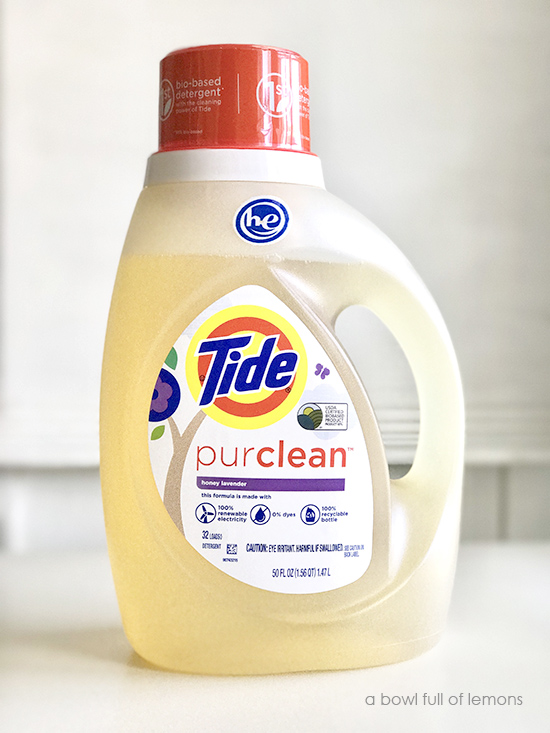 Tide purclean is 65% plant-based and cleans as well as Tide Original Laundry Detergent, providing outstanding stain removal, whiteness and color care. Additionally, the product is:
Produced at a facility that is zero manufacturing waste to landfill
Made for both HE and non-HE washing machines
Made with wind-powered electricity
Free of dyes
Available at retailers across the U.S. for suggested retail price of $8.99-$12.99.
The #Clean Pledge has inspired me to share other ways my family conserves "Laundry Room" energy. Here are a few of my favorites:
Using a simple wooden drying rack, we air dry clothing as much as possible.
We use bath towels longer. There's no need to wash them every time we shower.
We do not overfill the dryer. It uses more energy.
And the simplest way to conserve energy, we turn off the lights!
TAKE THE PLEDGE WITH ME
If you are a conscious consumer who cares about the environment, take this pledge with me. It only takes a second and by taking the pledge, Tide will donate $5 to support WWF's global conservation efforts. Make this Earth day count for something. Simply tweet #CleanPledge right now!
FOLLOW TIDE ON SOCIAL MEDIA
Twitter: https://twitter.com/tide
~Toni
Disclaimer: I partnered with Tide to create this content for you. All opinions are my own & I only recommend products or services I use personally and believe my readers will enjoy. I am disclosing this in accordance with the Federal Trade Commission's 16 CFR, Part 255: "Guides Concerning the Use of Endorsements and Testimonials in Advertising. Please click here for full disclaimer.
Tags: energy conservation, laundry room, Tide
Blog, Green Living Posted in 2 comments