The holidays are upon us, so it's time to get organized before chaos arrises. Creating a gift wrapping caddy is one way that you can stay on top of your game, when it comes to preparing for the holidays. Follow along to see how you can create a Dymo labeled gift wrapping caddy this holiday season!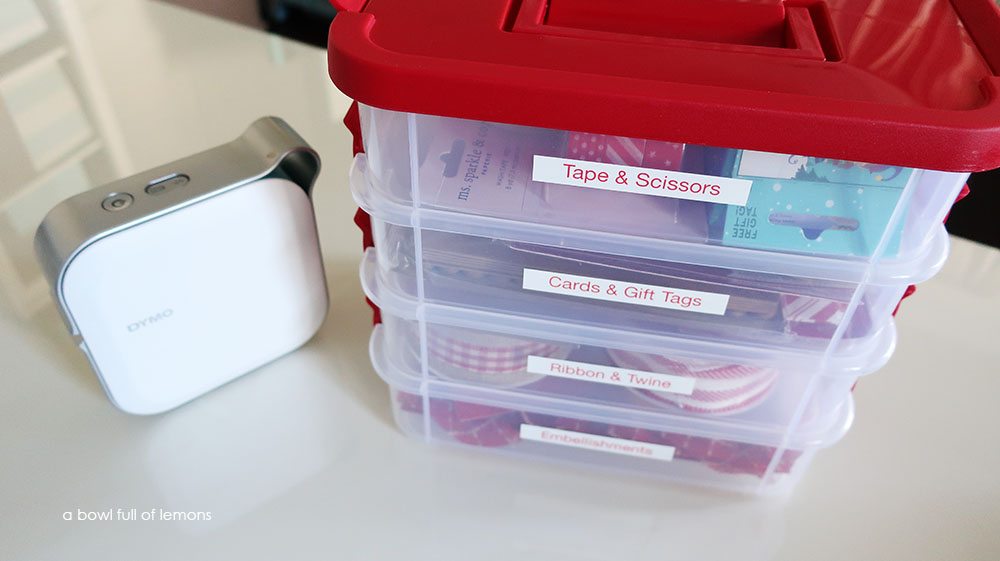 The star of this project is the DYMO MobileLabeler. Its' user friendly instructions allowed me to whip through the project in a jiffy. It was the perfect solution to creating clearly labeled compartments for my gift wrapping caddy.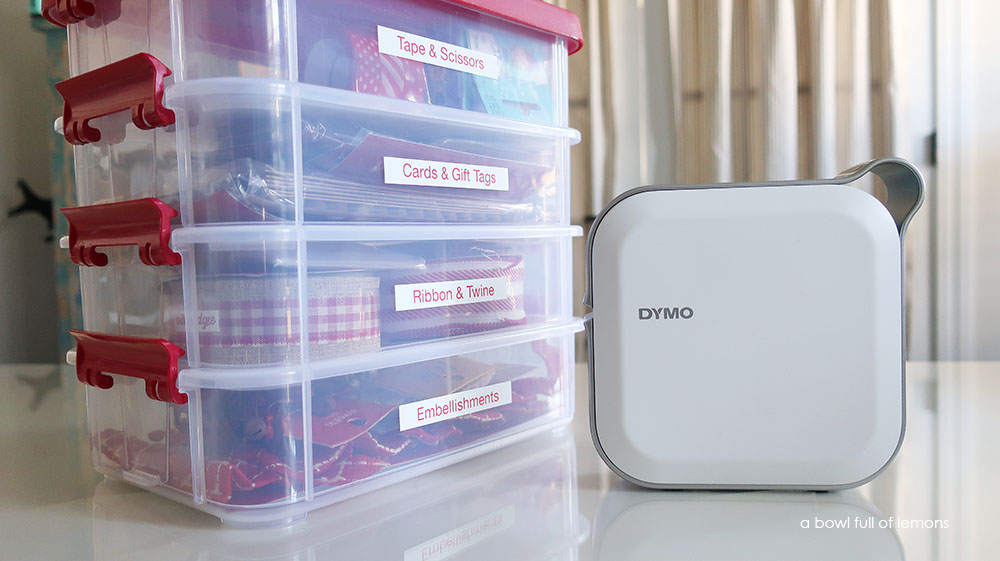 The DYMO MobileLabeler allows you to easily create labels from you smartphone, tablet, Mac, or windows, and to print up to 1″ labels in a variety of colors. I love that it's so easy. Once the app is loaded onto your device, you simply press the power button (make sure the bluetooth is connected), create your label on your smartphone, and hit print! I used the app on my phone to create the labels in seconds.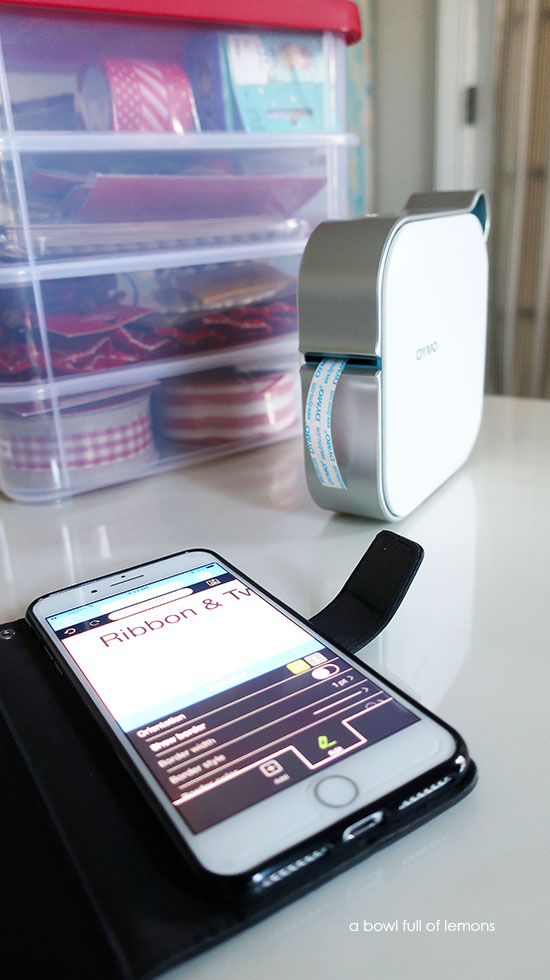 I chose the red and white label tape to match my "holiday" theme.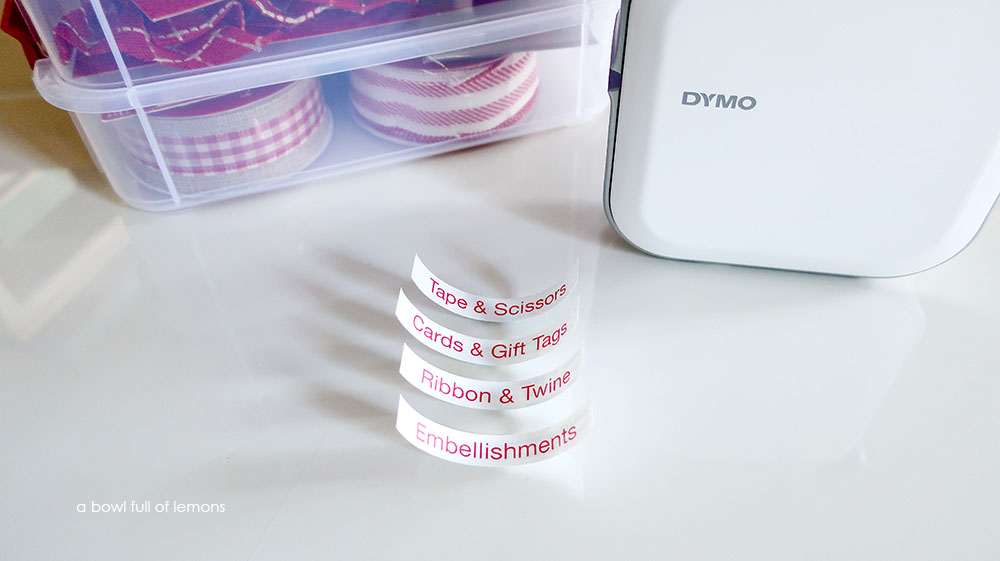 I created 4 separate compartments.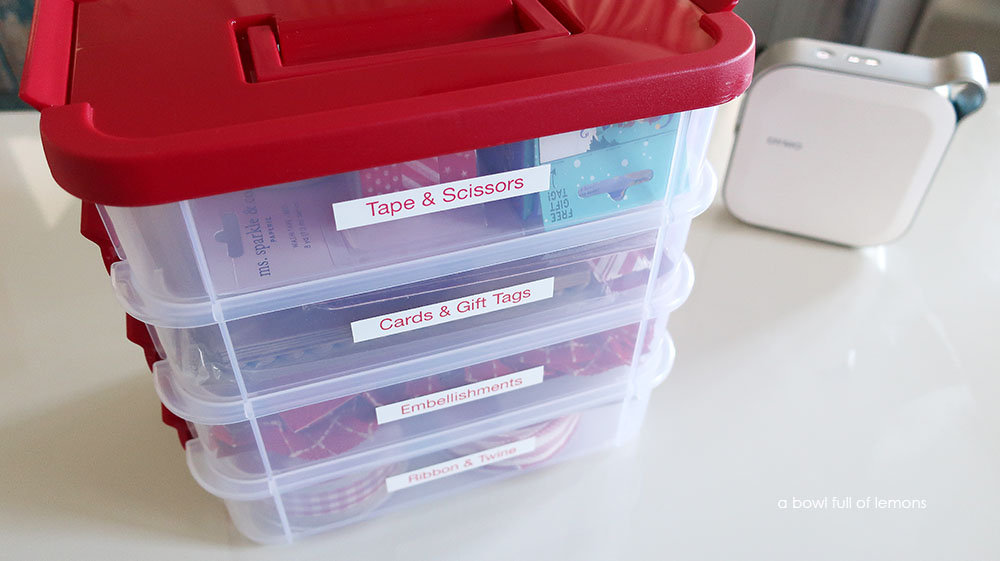 Cards & Gift Tags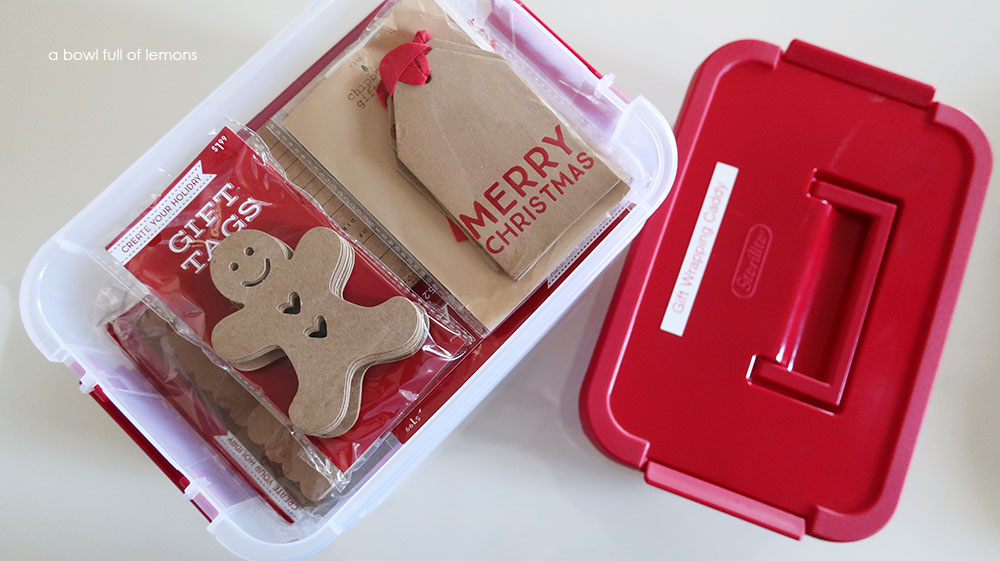 Embellishments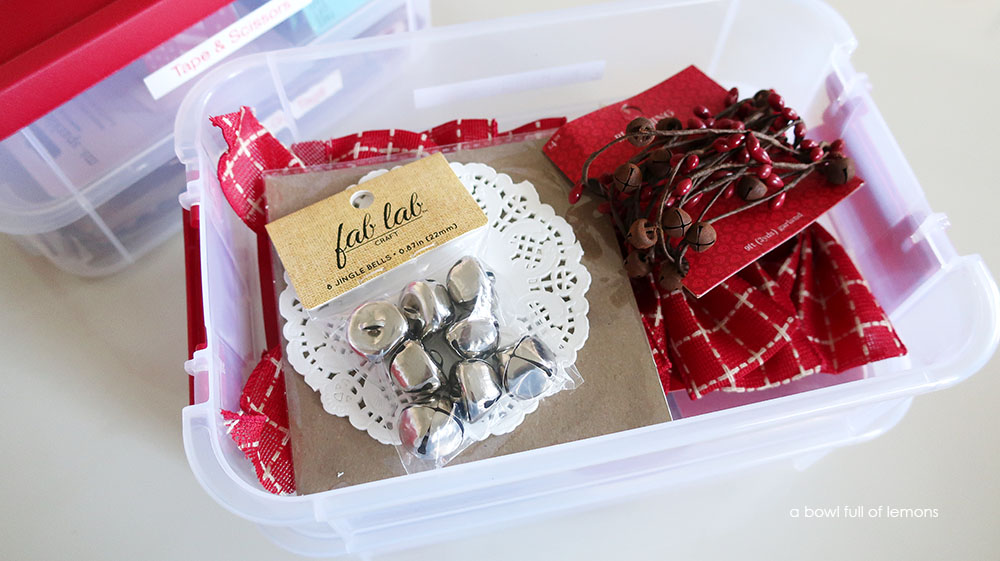 Tape & Scissors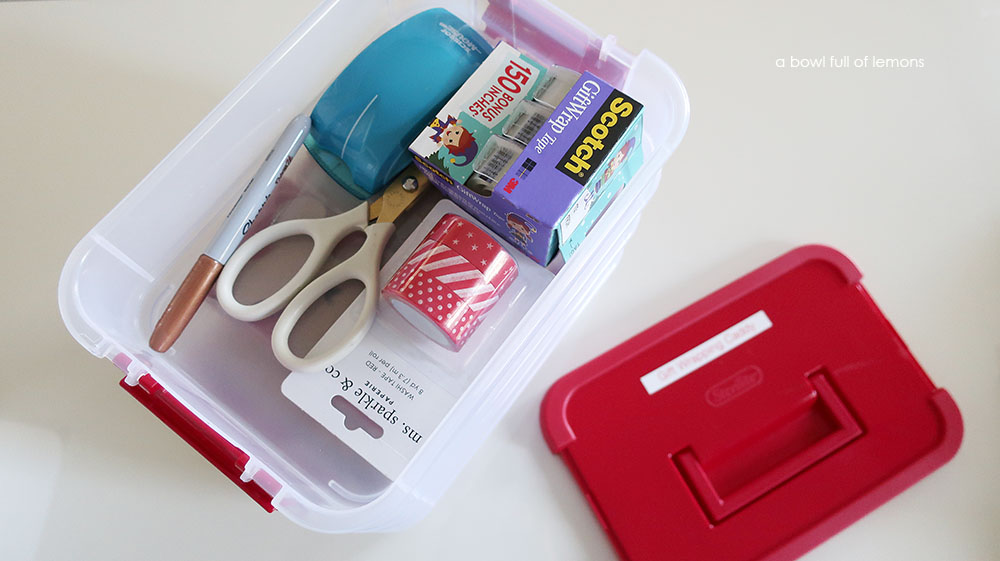 Ribbon & Twine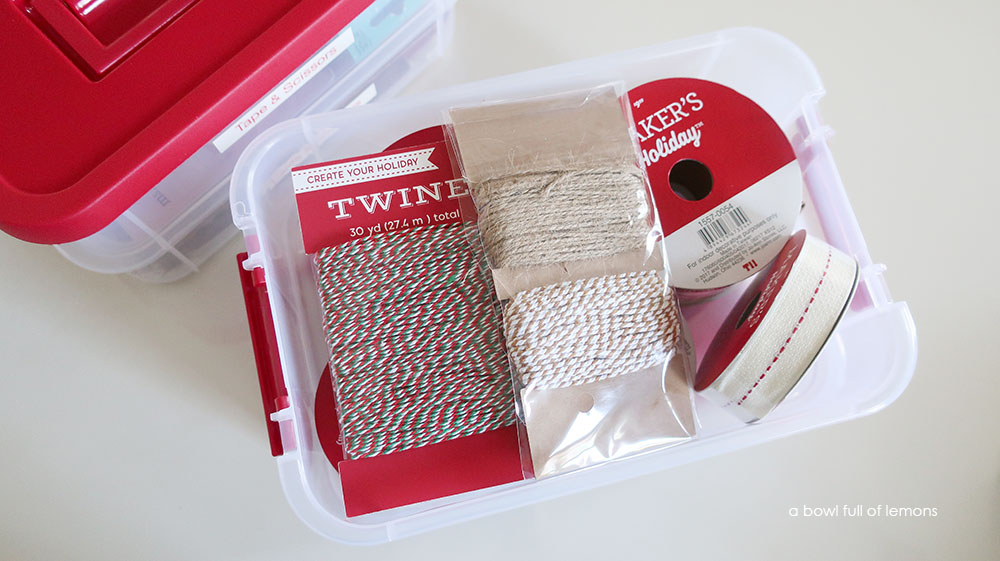 All of the supplies fit perfectly in a plastic container.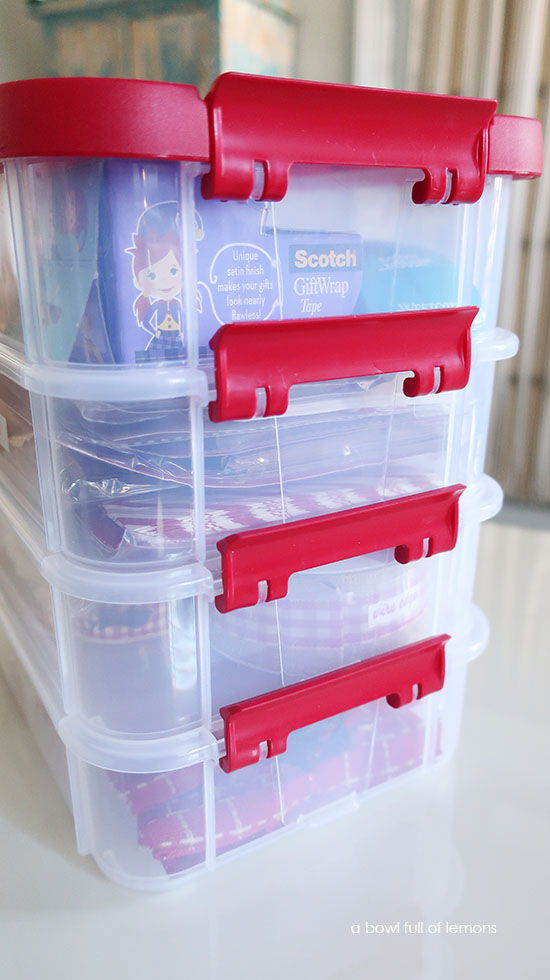 Take some time this week to put together a gift wrapping caddy. You can use any type of container or caddy. Simply label it clearly using a DYMO MobileLabeler and organize it into categories. You'll be glad you did. Merry Christmas.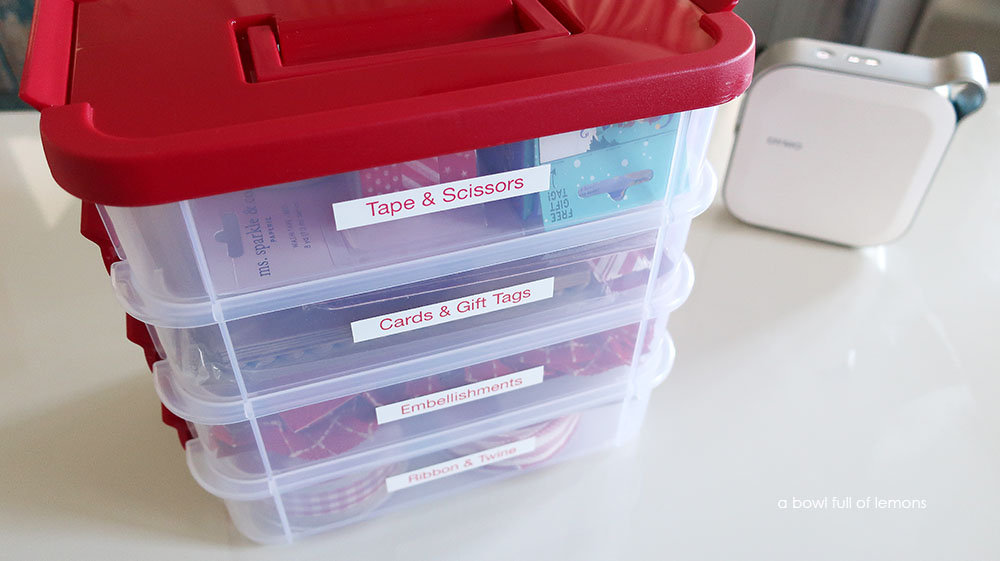 Disclaimer: I partnered with DYMO to create this content for you. All opinions are my own & I only recommend products or services I use personally and believe my readers will enjoy. I am disclosing this in accordance with the Federal Trade Commission's 16 CFR, Part 255: "Guides Concerning the Use of Endorsements and Testimonials in Advertising. Please click here for full disclaimer.
Tags: DYMO, gift wrapping caddy, holidays, label, labeling, review
Blog, gift wrap station, Holidays, Organize, Other Spaces, Review Posted in 3 comments