So many of my readers are fellow planner addicts, so I thought it would be fun to share some of my planning tips with you. Today I'm going to show you how I have my planning space set up. If you are a planner addict, you definitely need a designated spot to plan!  Be sure to watch my video below.  I hope you enjoy!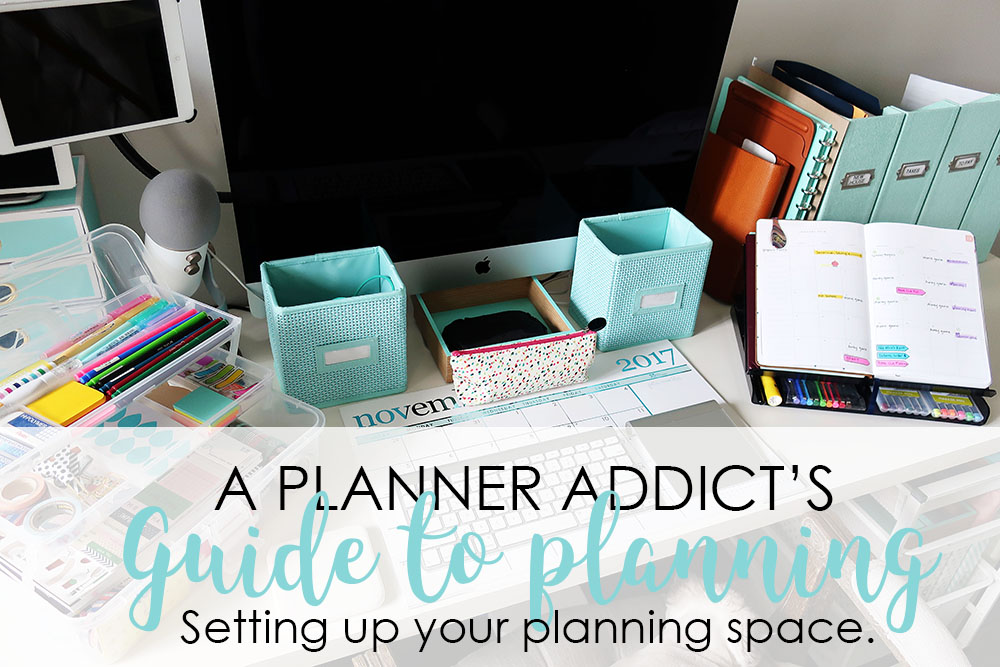 Step 1: Find a spot to plan. It is important to have a place to keep your planning supplies. Whether it's in your home office or on a desk in the corner of a room, you need an area to plan. You can paint an old desk from a garage sale or purchase an inexpensive desk (like mine) from Ikea. Anything will work.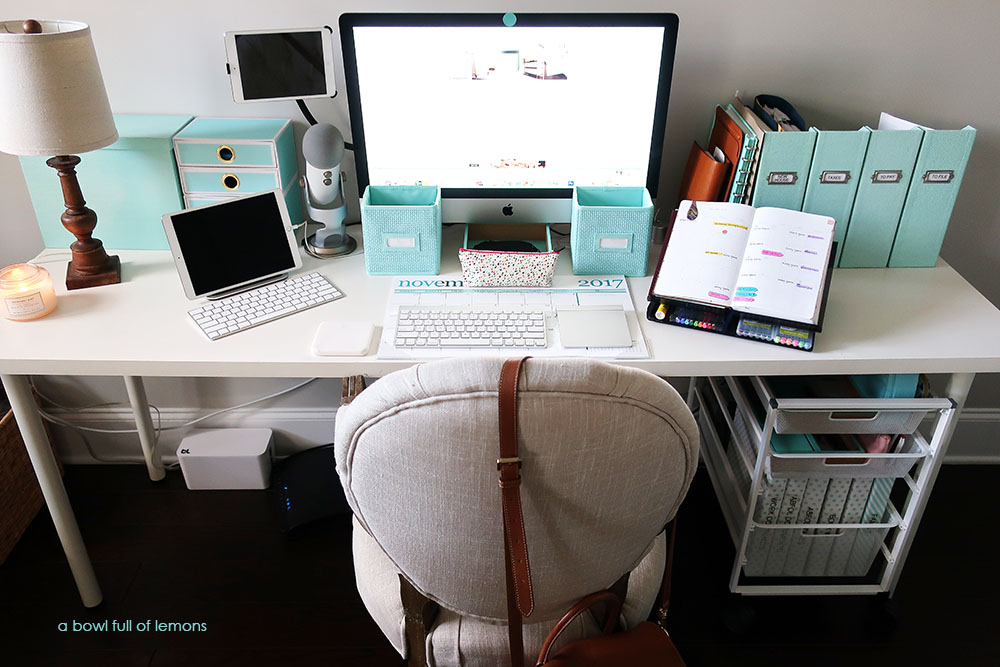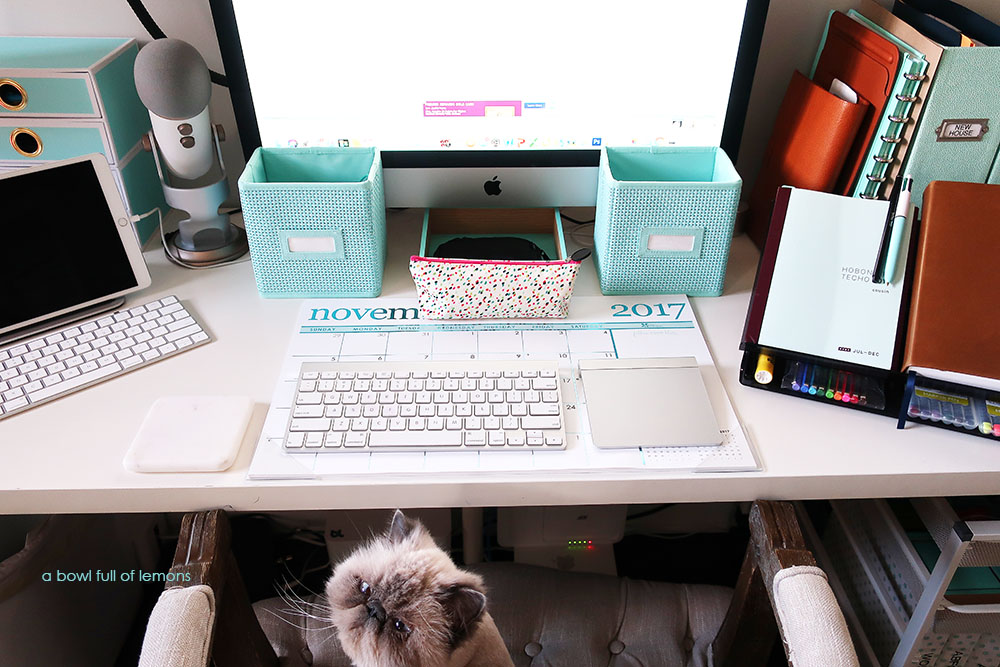 Step 2: Designate a spot to keep your planner. I found this fantastic planner stand to keep my planner on. It is the perfect size and angle to plan. It even has a space for planner inserts or writing tools. If you don't have a stand, you can keep it on whatever side of the desk you write on. I highly suggest getting a stand though. It's wonderful!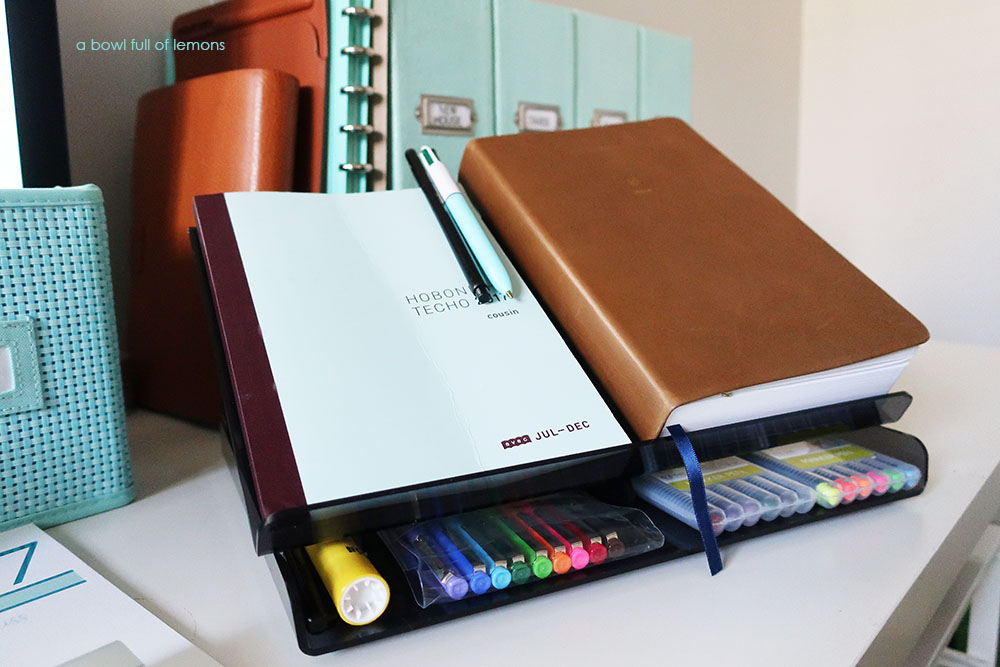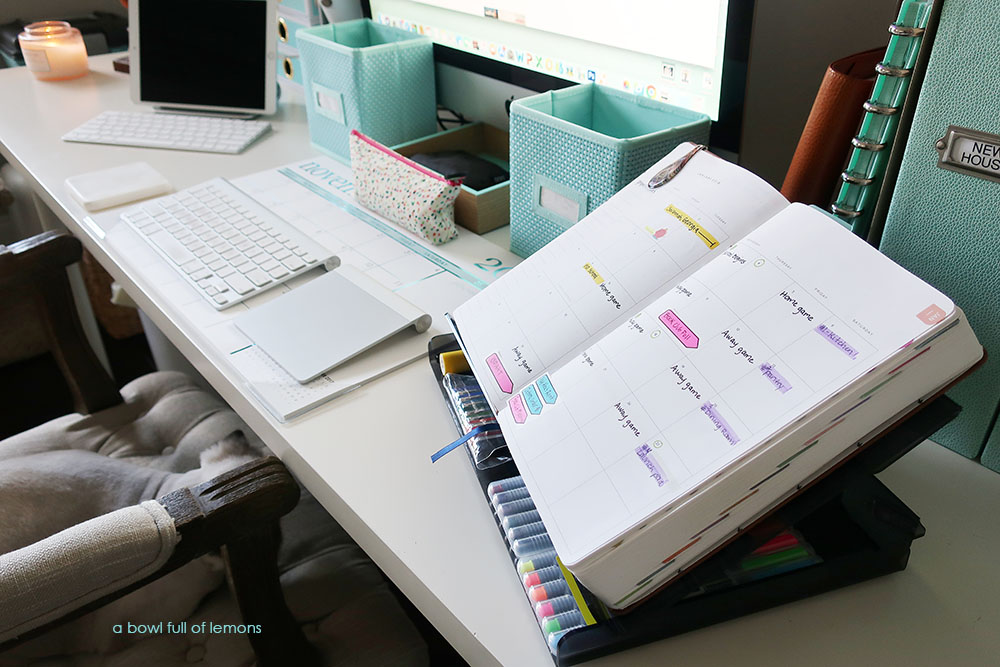 Step 3: Contain your supplies. Whether you use a planner tote, caddy, bag, pen pouch, etc… it's great to have something to keep your supplies in. I recommend getting a pen pouch that you can take with you when you are on the go. My favorite writing tools are Le Pens & Staedtler pens. I also highlight my pages using the Mr. Sketch markers.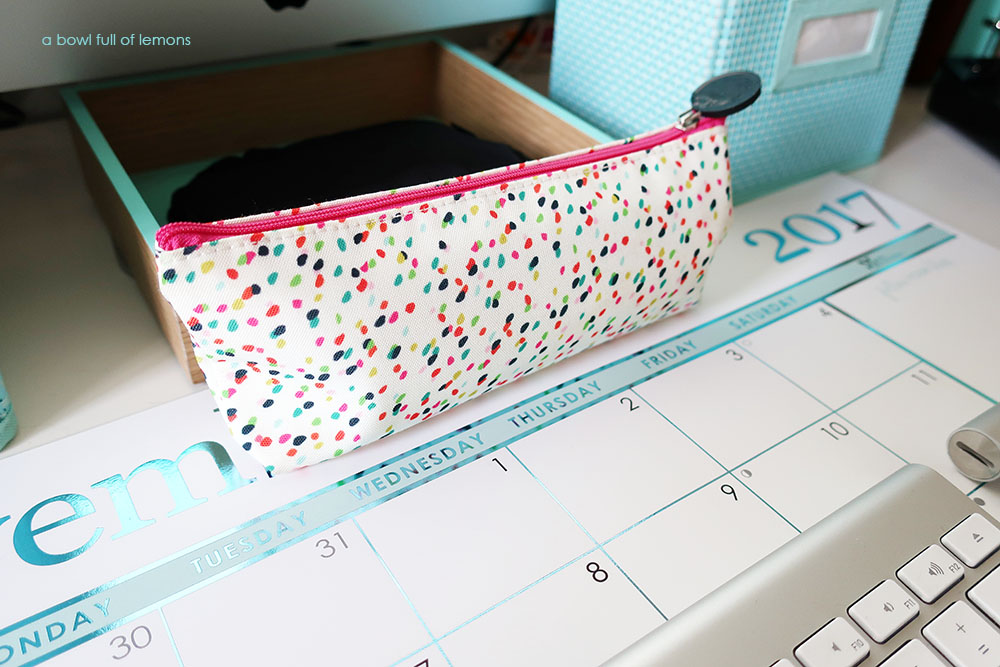 A planner caddy is another great option. This was $5.00 from Walmart. It holds all of my planner supplies in it perfectly. I can take it everywhere in the house and store it away when not in use.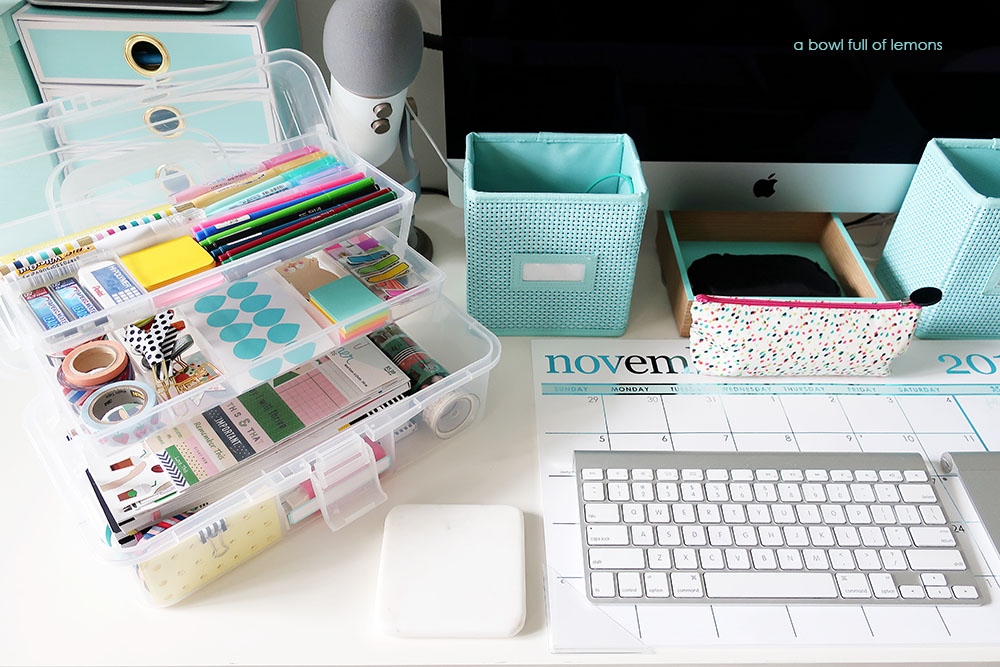 A planner bag is a must if you attend planner meet ups or plan on the go like me. Any bag will work. This is from Madewell.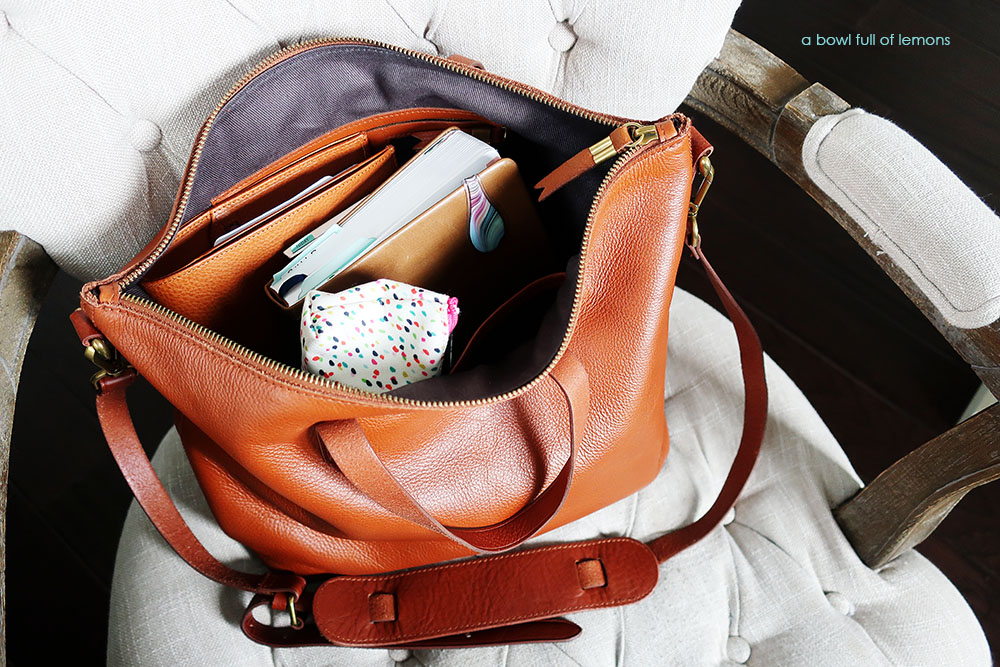 Steps 4 & 5: Turn on task lighting & light a candle. Ambiance is key when trying to enjoy the art of planning. Turn on low lighting, burn a candle, or diffuse essential oils. It sets the mood to help you relax while planning.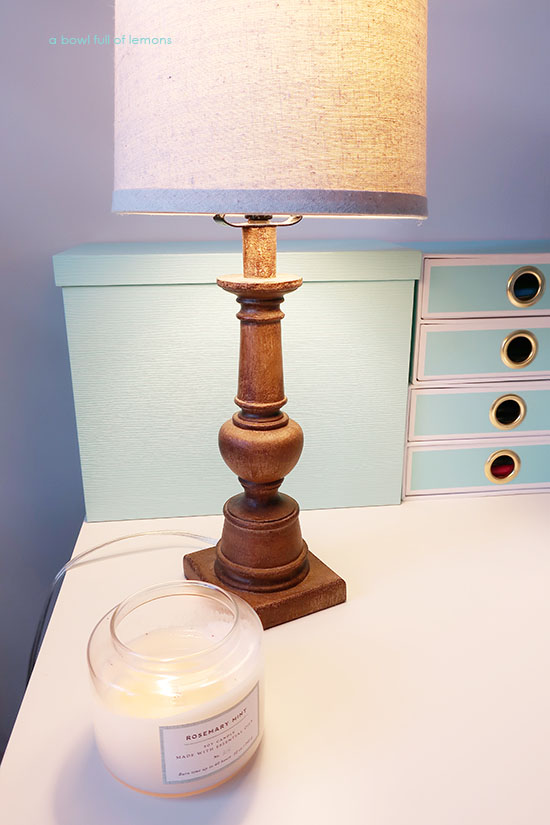 Step 6: Watch your favorite YouTube channel. I love background noise when planning. Find a "planning" YouTuber! There are so many out there. They will inspire you to get more creative with planning.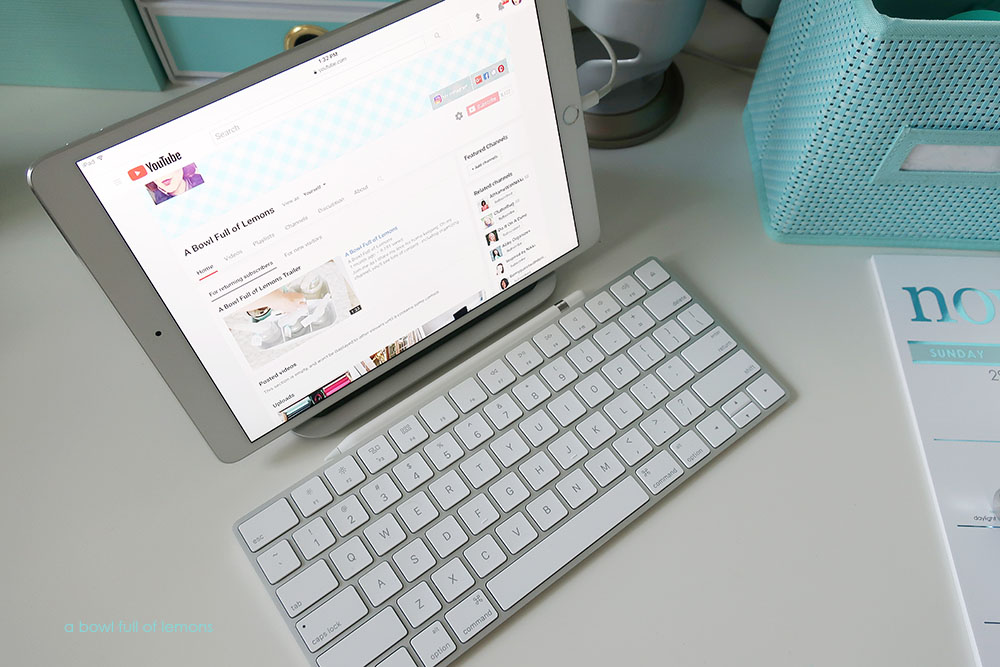 You could also listen to your favorite Pandora station.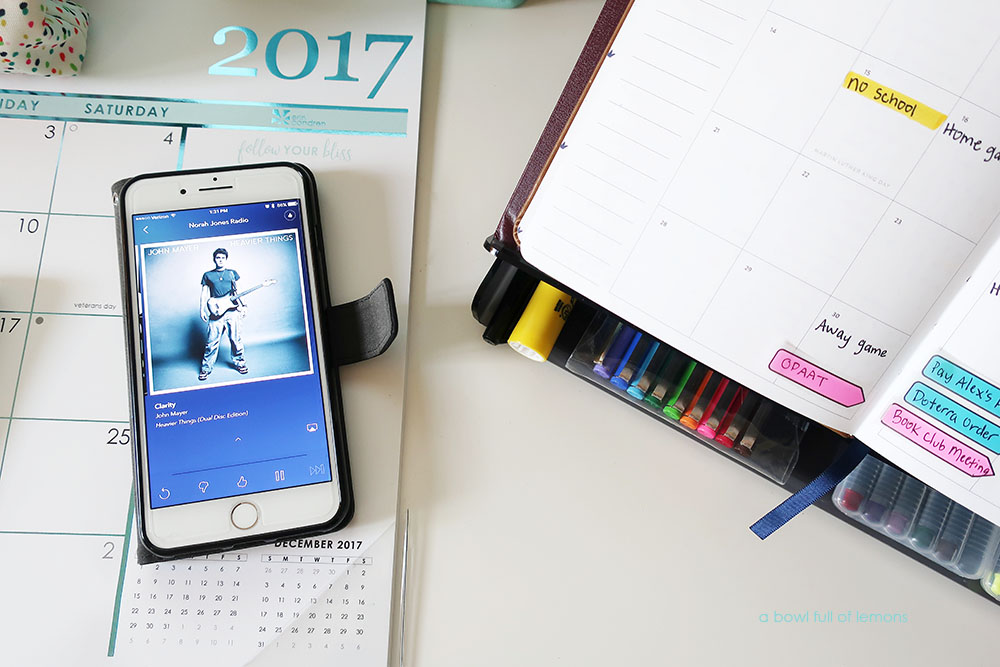 Step 7: Pour yourself a drink. Pour a cup of joe or herbal tea. It is comforting and gets you in the mood to plan.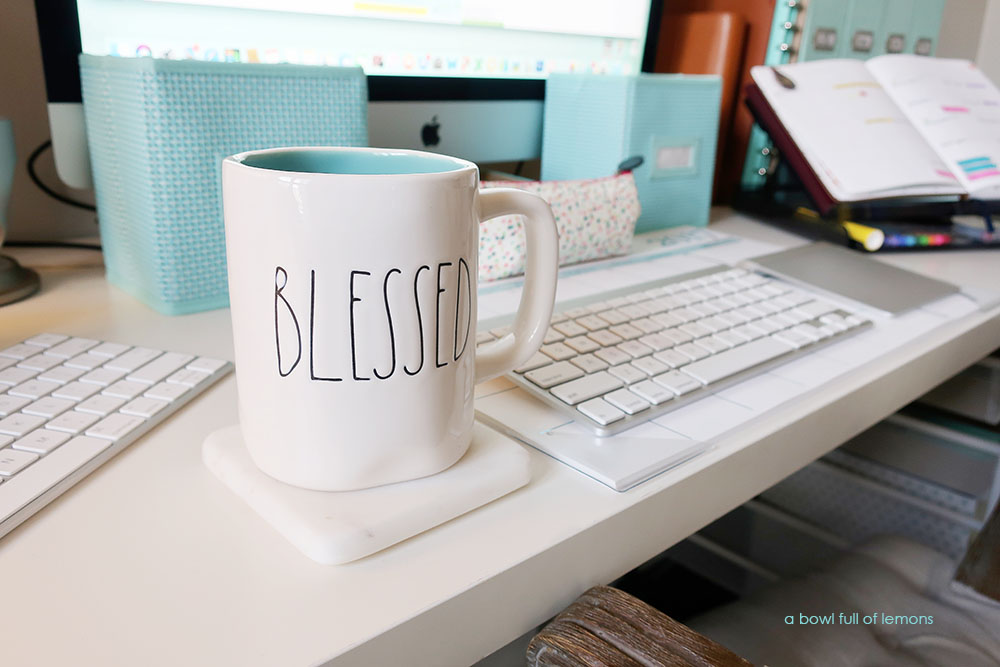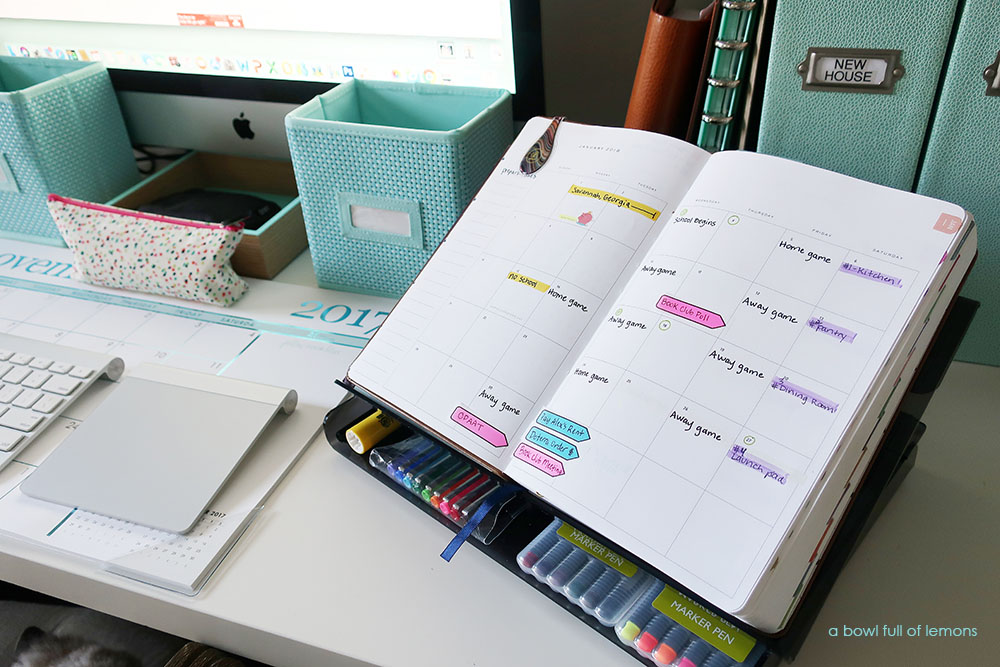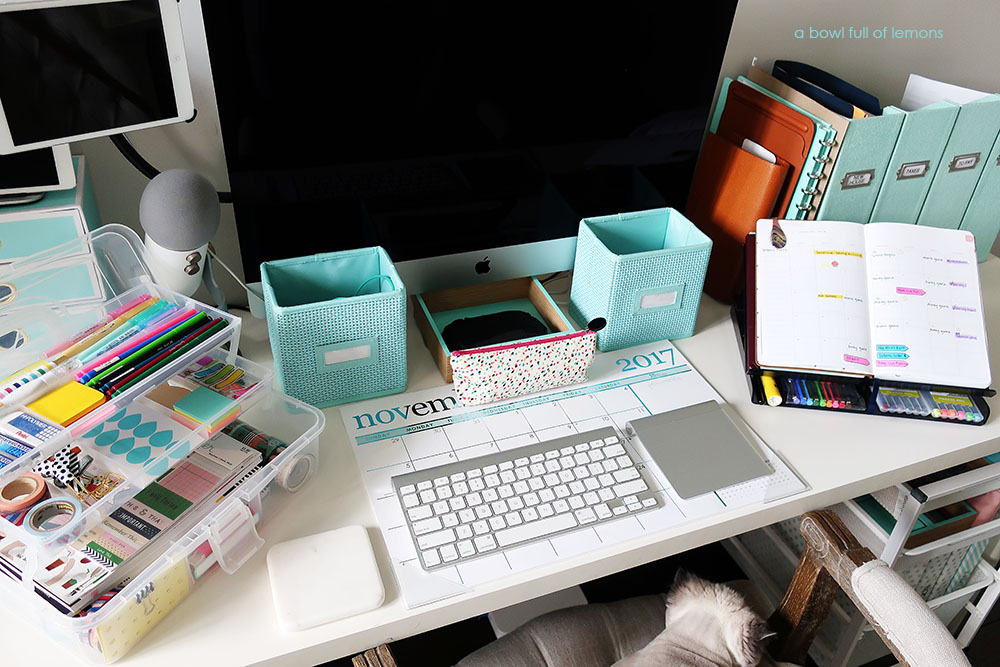 Planning is such a fun hobby. Set up the space, set the mood, and start enjoying the art of planning. If you enjoy posts like this, please leave a comment below and don't forget to visit my YouTube channel for more planning videos!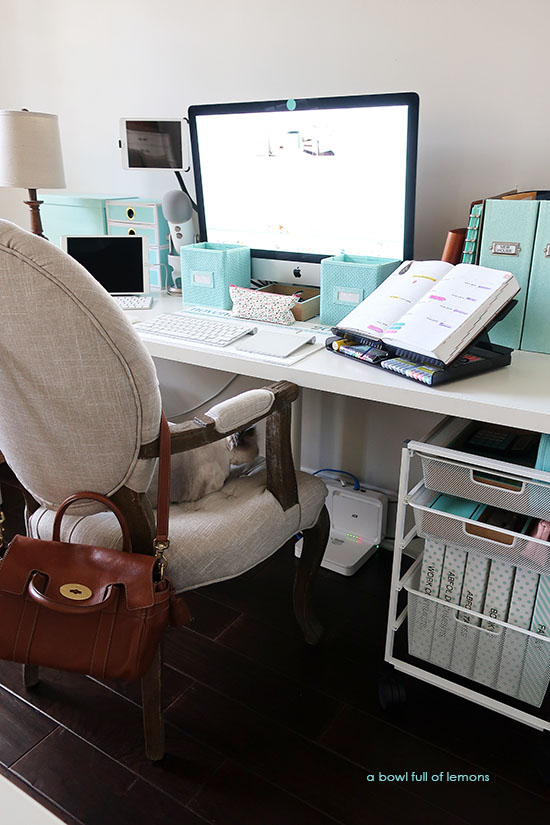 Disclosure: There are affiliate links within this post. Thank you for your support.
Tags: planner, planner addict, planning, planning tips
Blog, office supplies, Organize, planner addicts, Planner Tips, Planners & Binders, Planning Posted in 20 comments