Many of you know that I've been on a wellness journey, since the beginning of this year. If you follow me on Instagram, you have seen me sweat, day in and day out! I made a resolution to get healthy and start treating my body with care. I have kept that promise to myself and I have made a complete shift in my health, nutrition, and daily routine. Today I am going to share my results with you. I hope to inspire you to make the same promise to yourself. God has only given us one body. We need to care for it because when it fails us, there is no shopping for a new one.
My Journey:
It all began back on December 23rd, 2018. I woke up that morning and it hit me like a ton of bricks that I have finally hit rock bottom (in the wellness category). I was at my heaviest weight (144.6 pounds), I felt terrible physically, and I was eating the SAD (standard American diet) on a daily basis. Even though I tried to get my veggies in, my diet consisted mostly of carbs and processed food. We ate pasta, rice, or white potatoes almost every single night. I felt like we had to have it on our plate or dinner wouldn't be "complete". All food was fair game and I never looked at portion sizes or nutrition labels.
I was ashamed of how I looked and how I took care of my body. I couldn't bare to look at my reflection anymore. On that day, I made a life changing promise to myself that I wasn't going to live with this reflection anymore. I promised myself that I would finally put "me" first and treat my body the way it deserves to be treated. The very next day, I began a daily routine that would eventually change my life. I shifted my mindset and vowed to be consistent with my daily routines, no matter what I had going on or how I felt that day. I have stuck to the same routine every single day since I made that promise back on December 23rd. The results are staggering and I'm so proud of myself for succeeding and surpassing my goals. I planted a seed of determination and I haven't backed down. All it took was a shift in my thinking. Once I conquered that, I knew I could do anything I put my mind to.
My Results:
When I began my wellness journey, I was 144.6 pounds. The photo on the left was me at that weight. I'm not going to share my "before" photos at this weight, because they are in my underclothes. Believe me though, I was a lot bigger than the before photos below.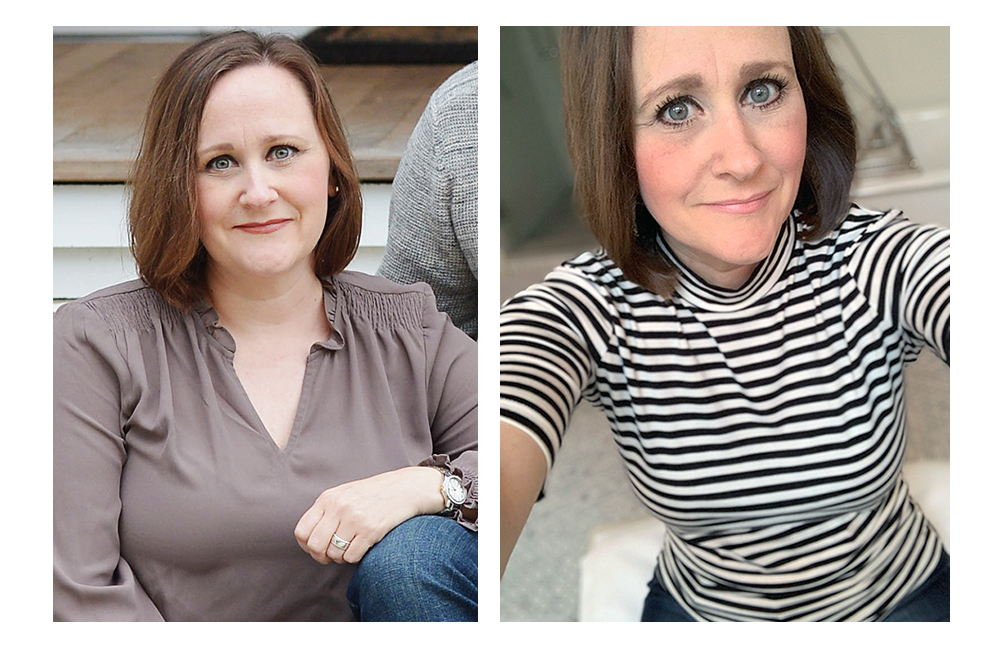 The photo on the left (below) was taken on day 1 of 80 Day Obsession (2/11/19). I was 133.6 pounds. I had already lost 11 pounds from 6 weeks of the 2B Mindset program. The photo on the right was taken on day 80 (5/11/19). I am now 114.2 pounds.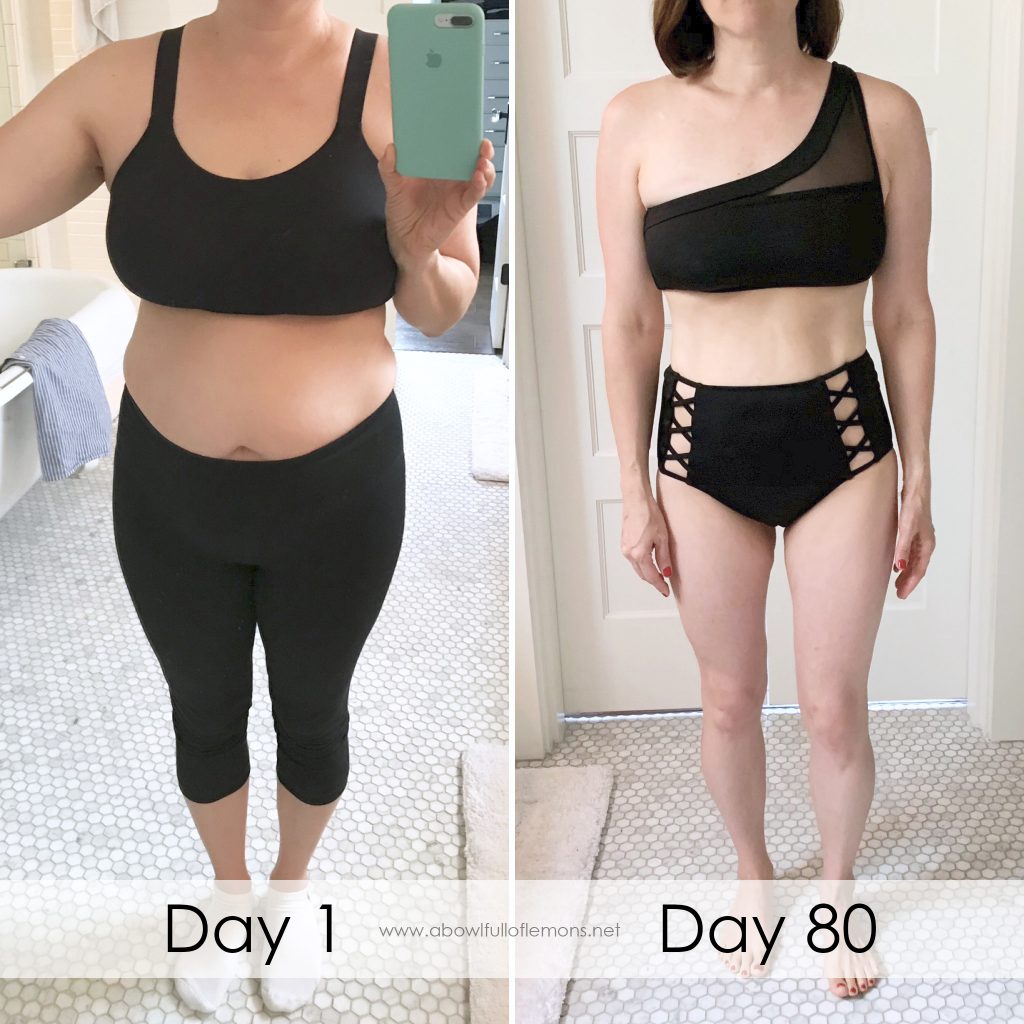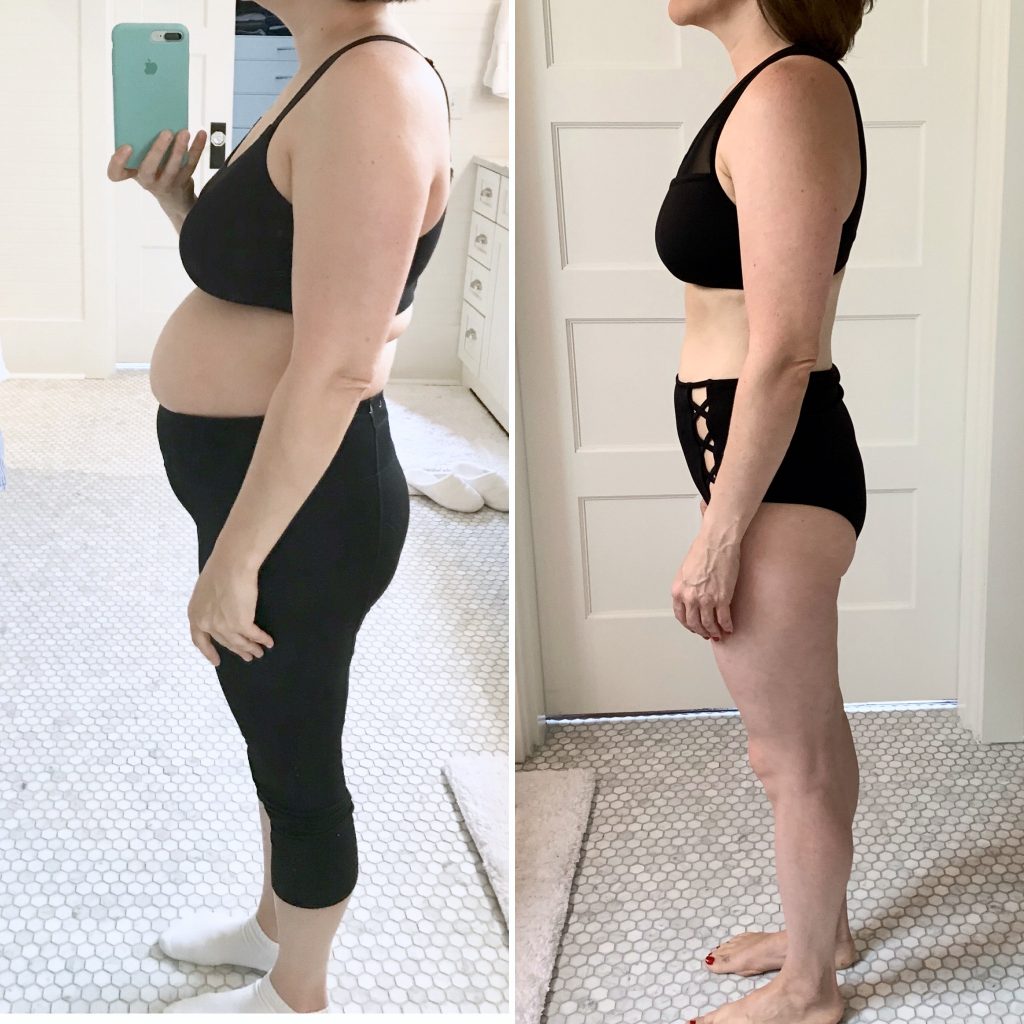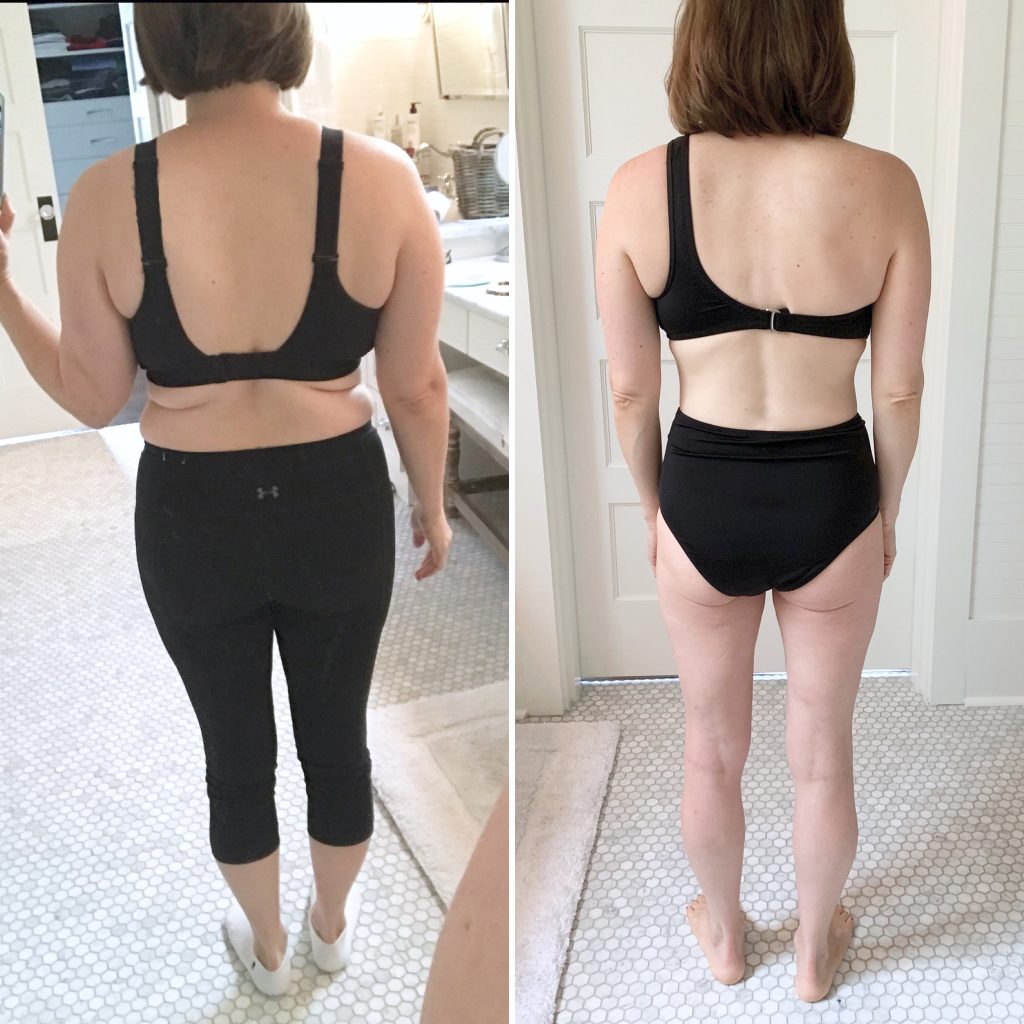 80 Day Obsession Results:

I did not measure myself when I began 2B Mindset on 12/23/18 at 144.6 pounds. So these measurements are from when I began 80 day obsession at 133.6 pounds.
Day 1: Chest 40″, R & L Arm 12.5″, Waist 37″, Hips 39.5″, R & L Thigh 21.5″, Total inches: 222″. Weight 133.6.
End of Phase 1: Chest 35 3/4″, R & L arm 11 1/4″, Waist 32″, Hips 36.5″, R thigh 20 3/4″ L thigh 21″. Total inches: 202″. Weight 126.4.
End of Phase 2: Chest 34 1/2″, R & L arm 11″, Waist 31″, Hips 35.5″, R thigh 19.5″, L thigh 20″, Total inches 195.5. Weight 121.8.
Day 80: Chest 31, R & L arm 10.5″, Waist 29.5″, Hips 35″, R & L thigh 18.5″, Total inches: 185.5. Weight 114.2.
Total Loss from beginning of 2B Mindset: 30.4 pounds & more than 45″.
Total Loss during 80 Day Obsession: 19.4 pounds & 36.5″.
*For perspective, I am 5'2″. I went from a size 10/12 to a 2/4 in clothing.
My day 80 selfie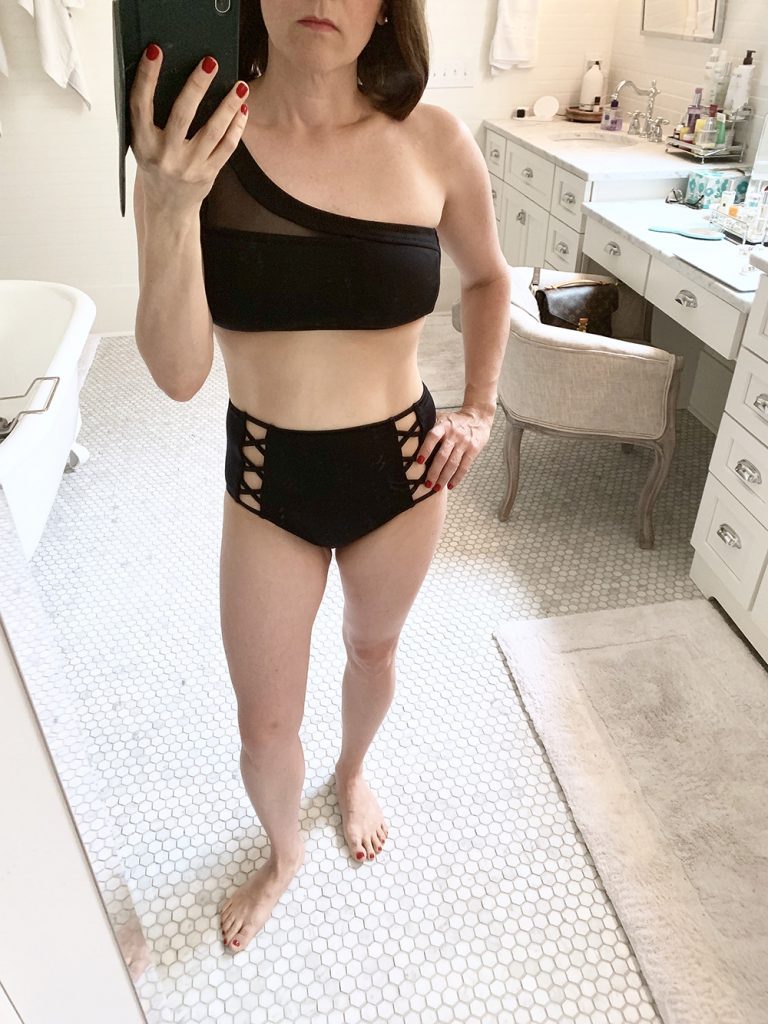 What I have learned:
Over the last 4 months, I have learned how to properly eat to fuel my body and exercise to improve my overall health and well-being. I'll be 42 years old next month and I feel better now than I did in my 20's. I have also learned that I need to put myself first, in order to be the best mother and wife I can be. It's not selfish, it's the right thing to do. You can't run on empty. You need to fill your cup daily.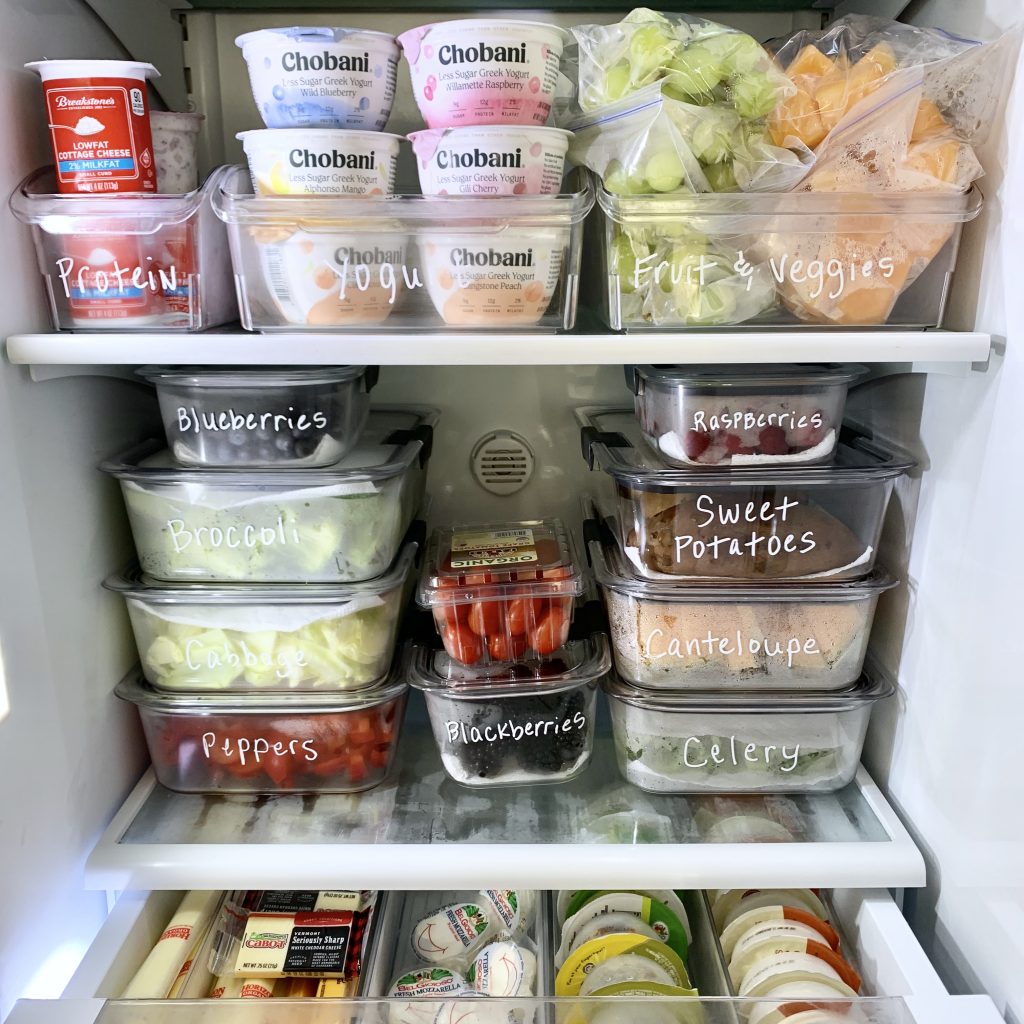 What's next for me?
On Monday, I began a new workout program integrating Transform 20 & Liift 4. This hybrid program will help me to build muscles and tone me up more.
Because these programs have made such a huge impact on my life, I decided to become a virtual health and fitness coach. I want to help others who struggle with the same issues I had and make an impact on their lives as well. No matter your age, economic background, lifestyle, etc., you deserve to be healthy. Anyone can achieve wellness, you just have to change your mindset. I am proof of that.
If you are interested in joining one of my monthly wellness challenges, read & fill out the application. It will fill up so if you're interested, don't wait. I would love to get you started on the path to wellness. My challenges include workouts, a nutrition plan with meal plans, a month of coaching to guide you along the way & a lot of support from the other participants. These women become friends. We sweat together, cry together, and share our triumphs together.
In Conclusion:
After 4 months of putting myself first and implementing a workout routine and healthy nutrition plan, I can finally share these results with you. I have to admit, I'm very embarrassed of the before photos. I feel ashamed that I let myself get that unhealthy & out of shape. My hope is that by sharing these photos, I will inspire some of you to finally make the changes you need to get healthy too. My journey isn't over, it's just beginning. This isn't a short term goal for weight loss. It's a lifestyle change. Are you ready to make the change?
~Toni
Tags: beachbody
Blog, exercise organization, Health & Fitness Posted in 0 comments