Only 3 days left of the 2019 purge! Let's finish strong. Focus and get it done. You can do it.
DAY 27: Socks
Take 5 minutes to pull out all of your socks from the drawer and match them. Purge the ones that don't have matches. Also purge the socks you never wear. Trust me, it's so freeing. Work fast!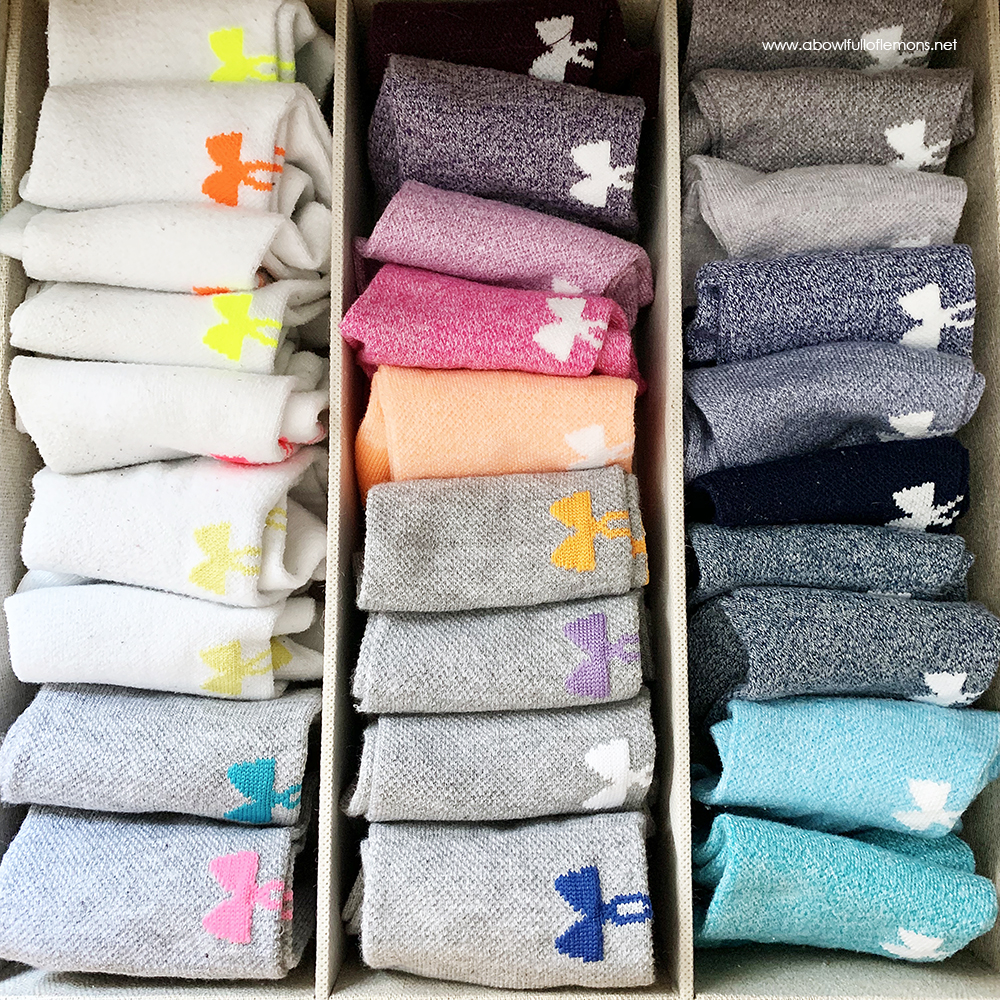 Once you're finished, share a picture of your sock drawer on Instagram and use the hashtag #purgetheclutterwithabfol. Don't forget to tag me @abowlfulloflemons. Remember this challenge should only take 5 minutes each day. Let's purge!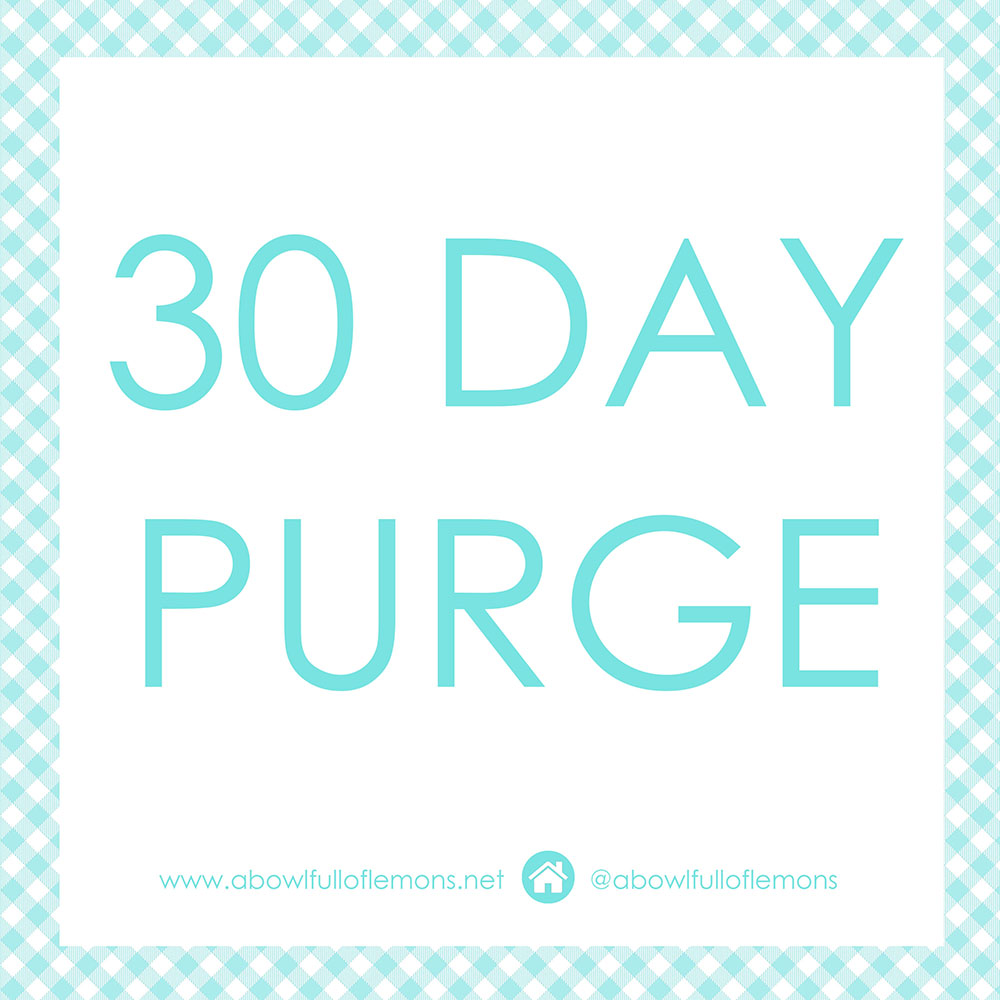 Tags: 30 day purge, closet organization, declutter
30 Day Purge, Blog, Clean Posted in 0 comments