We are coasting right along. Purging your home should feel good. You should feel a weight lifted off your shoulders because things weigh us down. It's time to purge some more.
DAY 5: Shoes
Today I would like for you to go though your home and collect all of the shoes you own. Line them up by category (sports & gym, dress shoes, casual, summer, etc). See what you have. Now narrow them down, purging the ones you haven't worn in years or the ones that should be retired. Are they out of style? Do they have stains or holes in them? Once you are finished purging, put the chosen ones where they belong and bag up the purged pile. Take them to your car and send them on their way to bless someone else.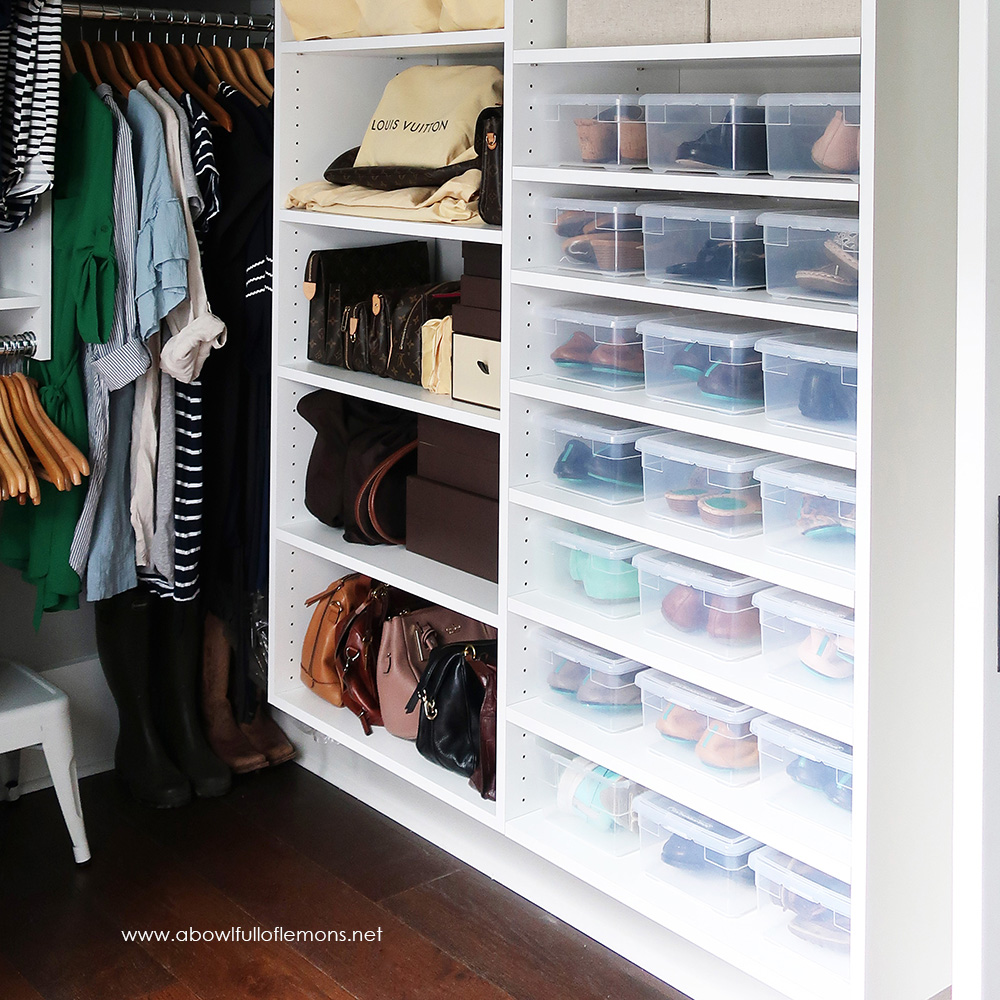 We also keep shoes in our mudroom. These are the shoes we are currently wearing on a daily basis. My shoe shelf can be found here.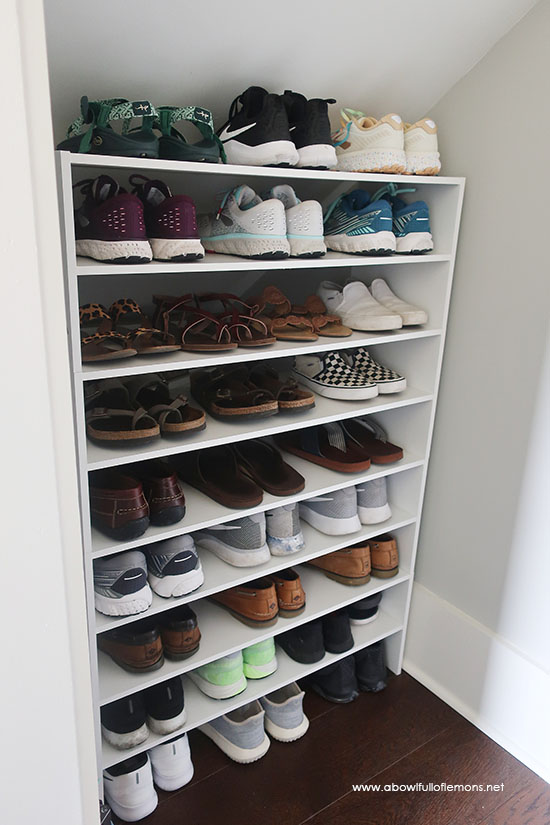 Once you're finished, share a picture of your organized shoes on Instagram and use the hashtag #purgetheclutterwithabfol. Don't forget to tag me @abowlfulloflemons. Share a picture of the shoes you purged as well! Remember this challenge should only take 5 minutes each day. Let's purge!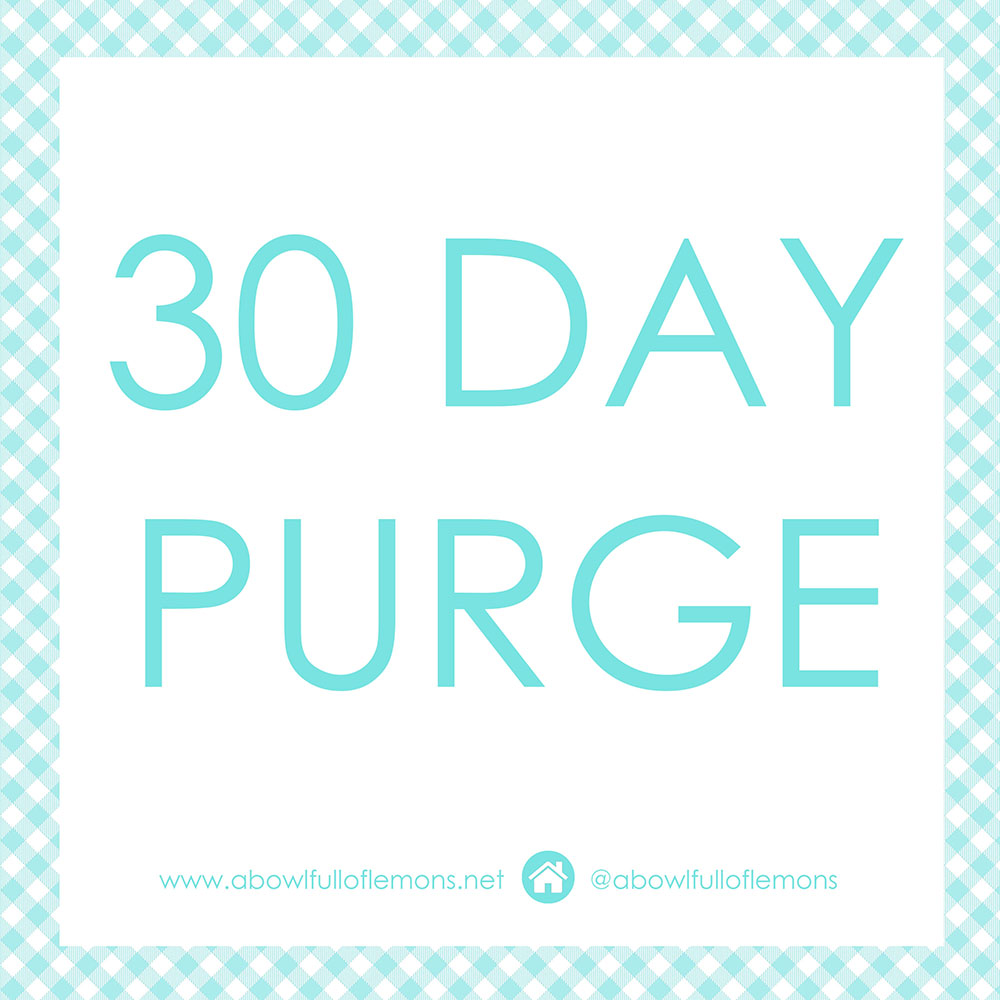 Tags: 30 day purge, declutter, home organization
30 Day Purge, Blog, Clean, decluttering Posted in 0 comments