We are continuing on with another day of purging clutter in our homes. This is a quick challenge that should only take you 5 minutes each day. A little adds up to big results though, so stick with me.
DAY 9: Laundry Products
Laundry products can accumulate fast and before we know it, there are empty plastic bottles everywhere. Go through this space today and eliminate the products you just don't use. Combine the same products into one bottle and toss the clutter.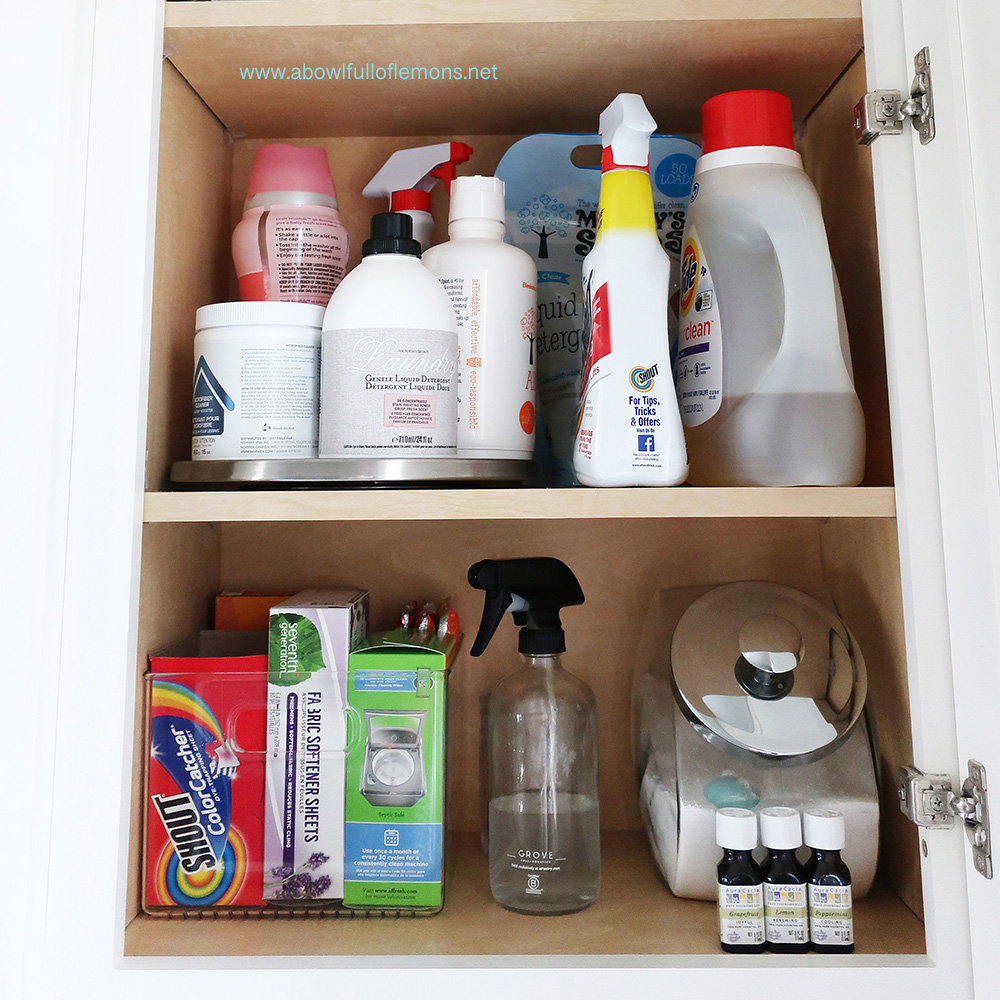 Once you're finished, share a picture of your laundry products on Instagram and use the hashtag #purgetheclutterwithabfol. Don't forget to tag me @abowlfulloflemons. Remember this challenge should only take 5 minutes each day. Let's purge!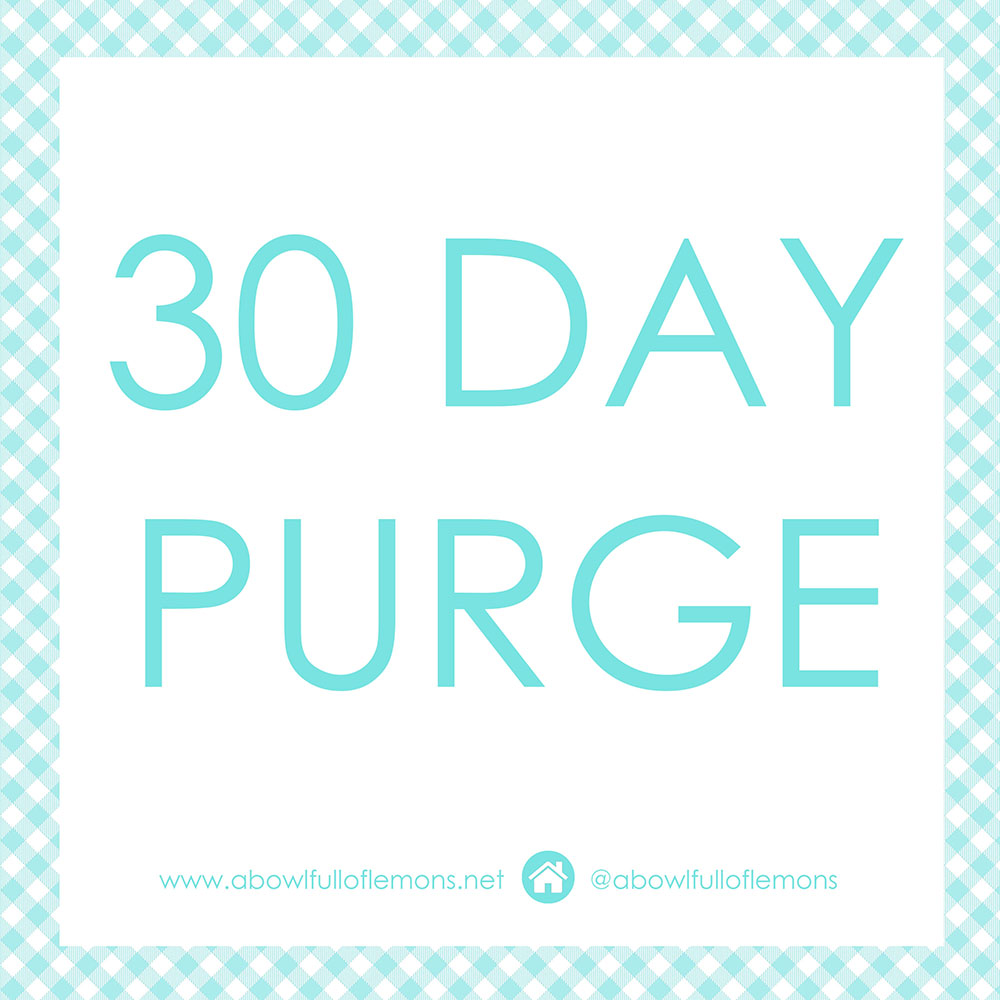 Tags: 30 day purge, laundry room
30 Day Purge, Blog, Clean Posted in 0 comments