Purging clutter gives you the space to breathe and just be. Without clutter, your mind is more at peace and you don't have to worry about all of the excess stuff. It really is a good thing. I hope you're enjoying this challenge.
DAY 10: Kitchen Linens
We are back in the kitchen today. You might think this isn't a spot that needs purged, but trust me, it does. Pull out all of your kitchen linens, towels and washcloths, and asked yourself if you really use all of them. Do any of them have holes or stains? Purge the ones you don't use and neatly place the rest back in the drawer.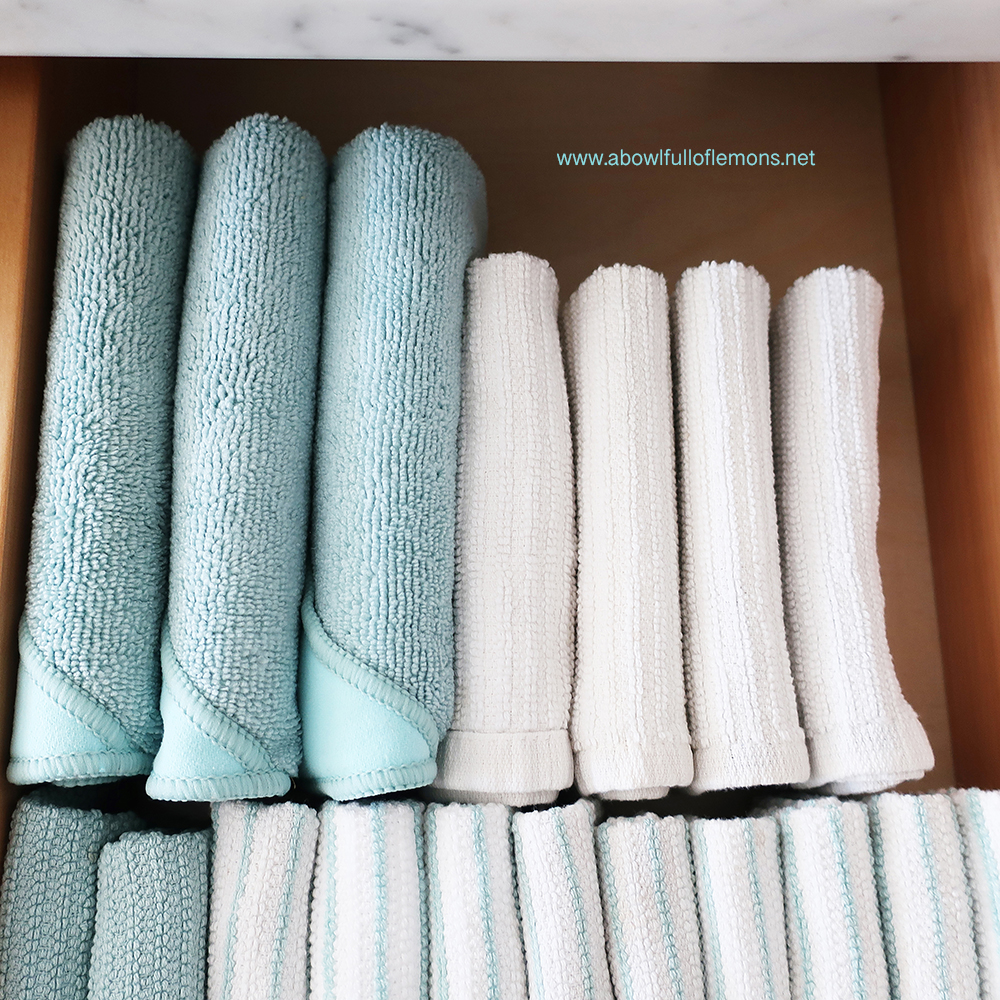 Once you're finished, share a picture of your kitchen linens on Instagram and use the hashtag #purgetheclutterwithabfol. Don't forget to tag me @abowlfulloflemons. Remember this challenge should only take 5 minutes each day. Let's purge!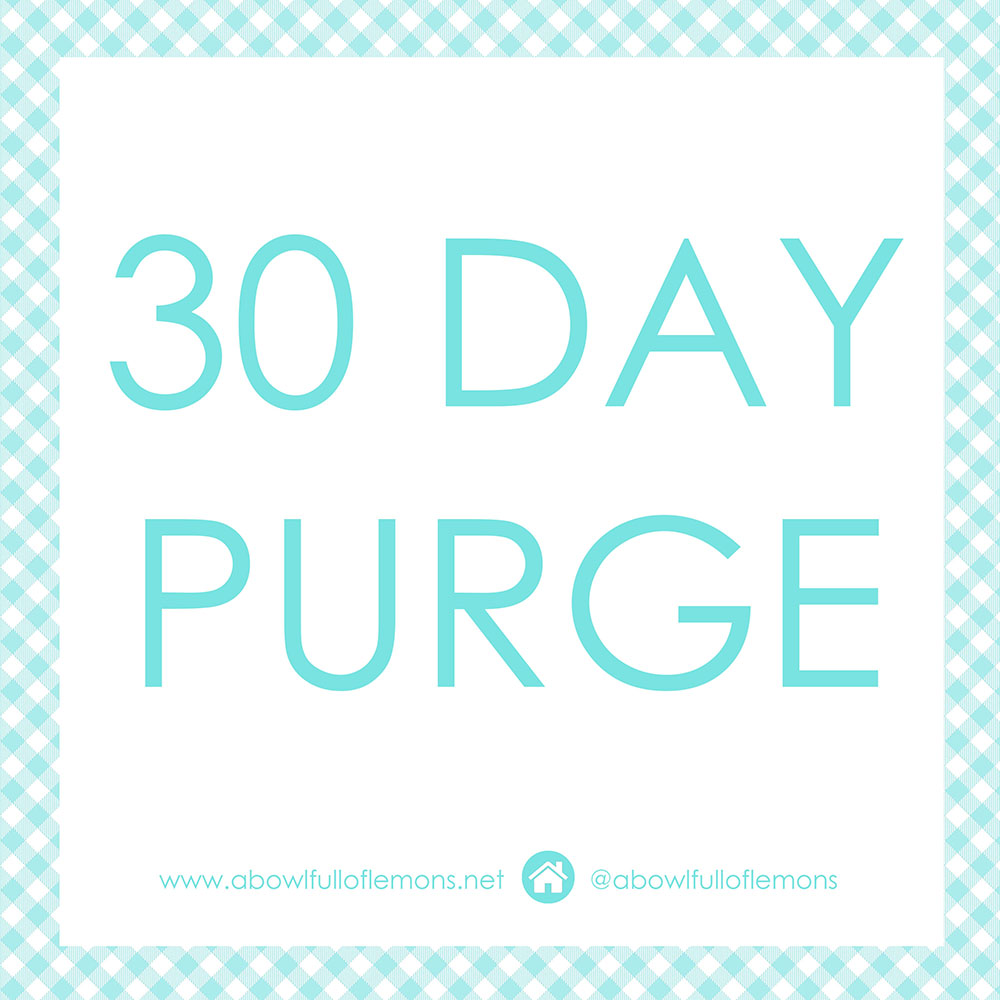 Tags: 30 day purge, declutter, kitchen organization
30 Day Purge, Blog, Clean, decluttering Posted in 0 comments