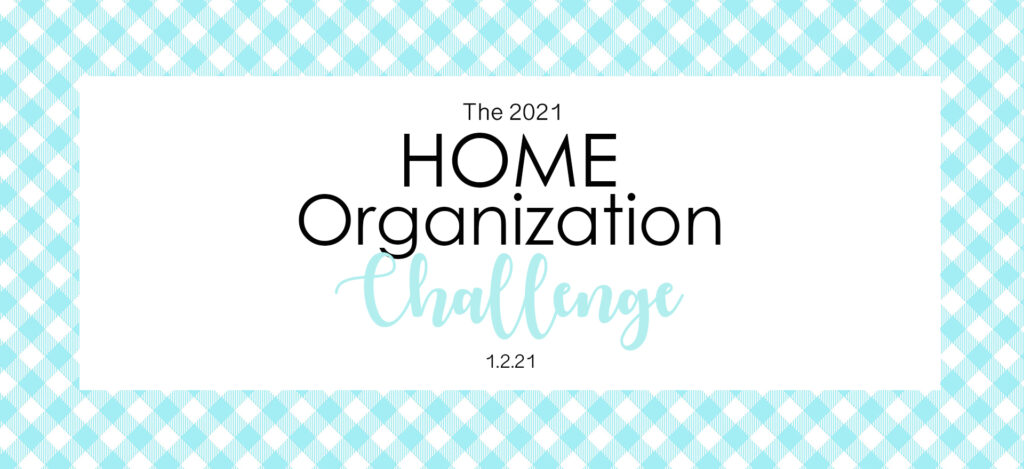 Hi, friends. Welcome back to the 2021 Home Organization Challenge. If you're new to the challenge, so far we have completed 5 weeks – the  laundry room, home office, kitchen, pantry, and master closet.  You can find all of them here. This week, we are cleaning, decluttering, and organizing the master bedroom.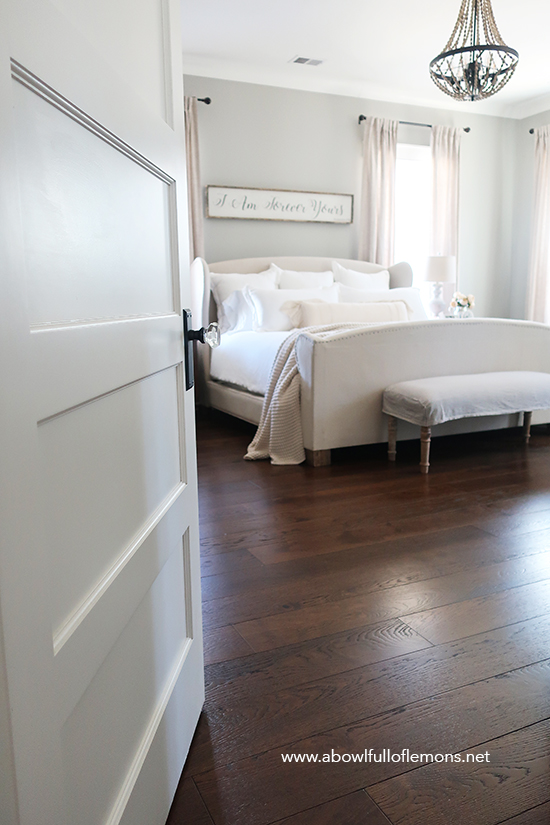 If you haven't done so, print out the free challenge kit. It has the checklist and tasks to complete each week. You can find it here.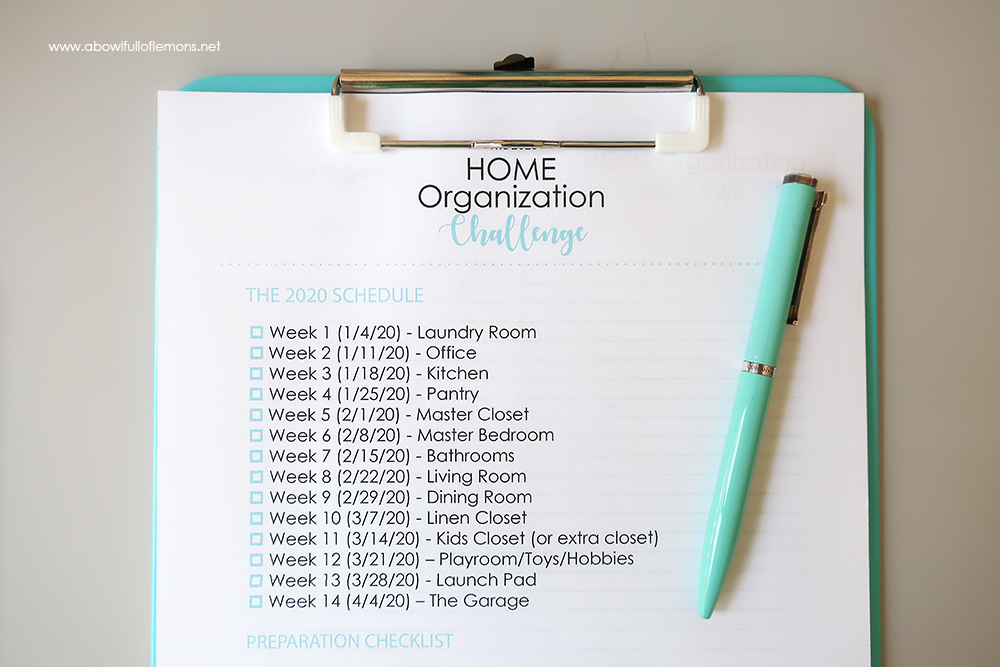 If you're a visual person, you'll want to get the challenge companion guide and cleaning book. Both of these are essential tools that will help you get your homes organized and cleaned from top to bottom. There are lots of pictures to help guide you through the challenges.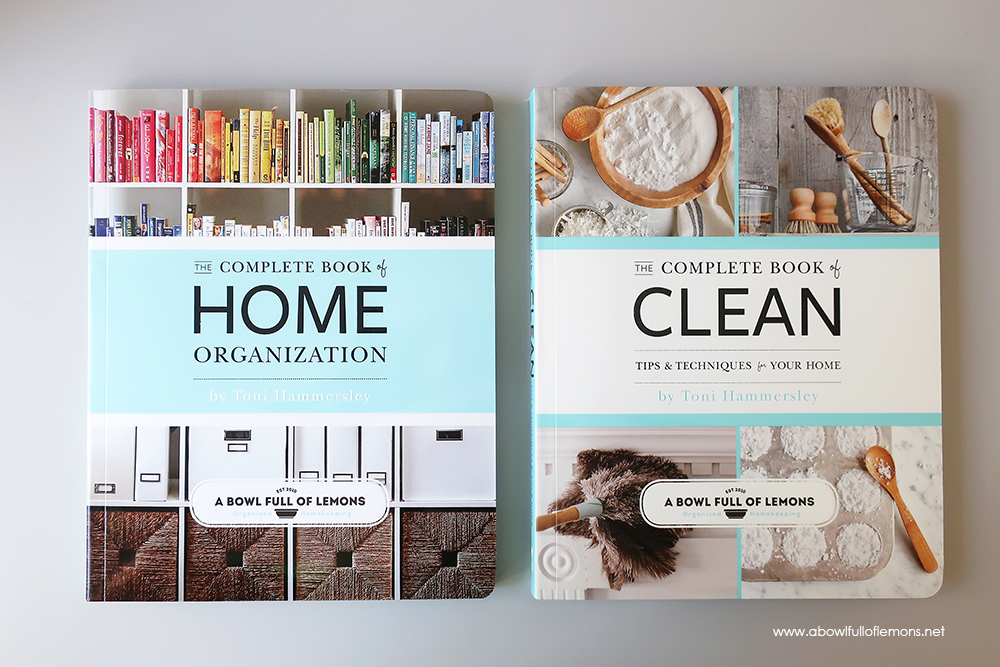 Our master bedroom is clear of all clutter. I have eliminated all unnecessary items from the table tops and drawers. Take a few minutes to do the same. If you don't use it, need it, or love it, let it go. * We painted the walls mindful gray by Sherwin Williams.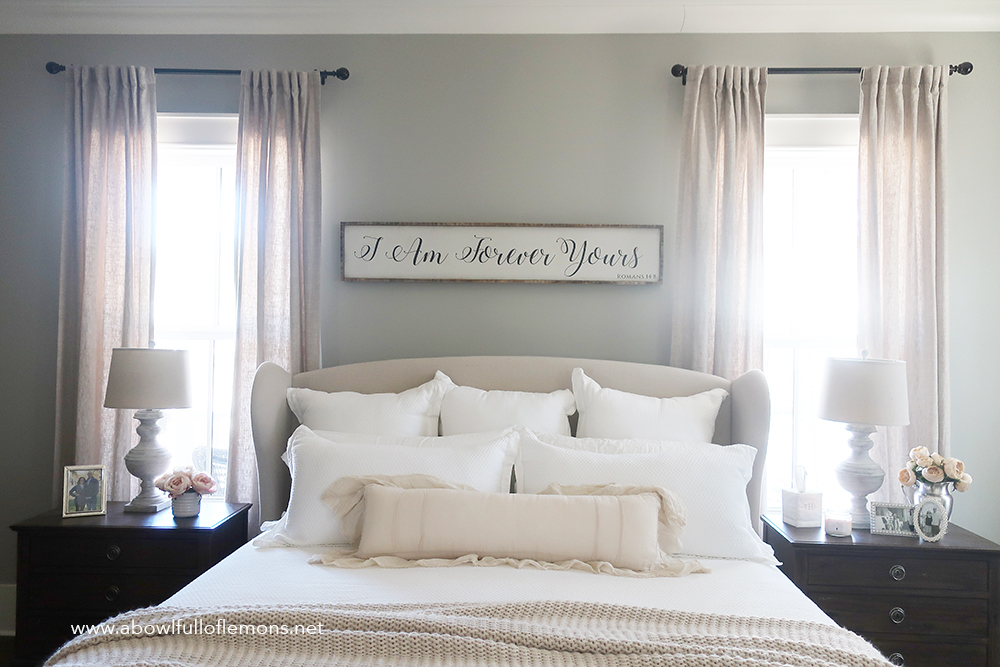 The bedding is inviting and comfy with a fluffy duvet cover & pillows from Target (Fieldcrest). We spend so much time in our beds, it's really worth the investment to get something comfortable and visually appealing. My cream pillow is from Bed, Bath and Beyond.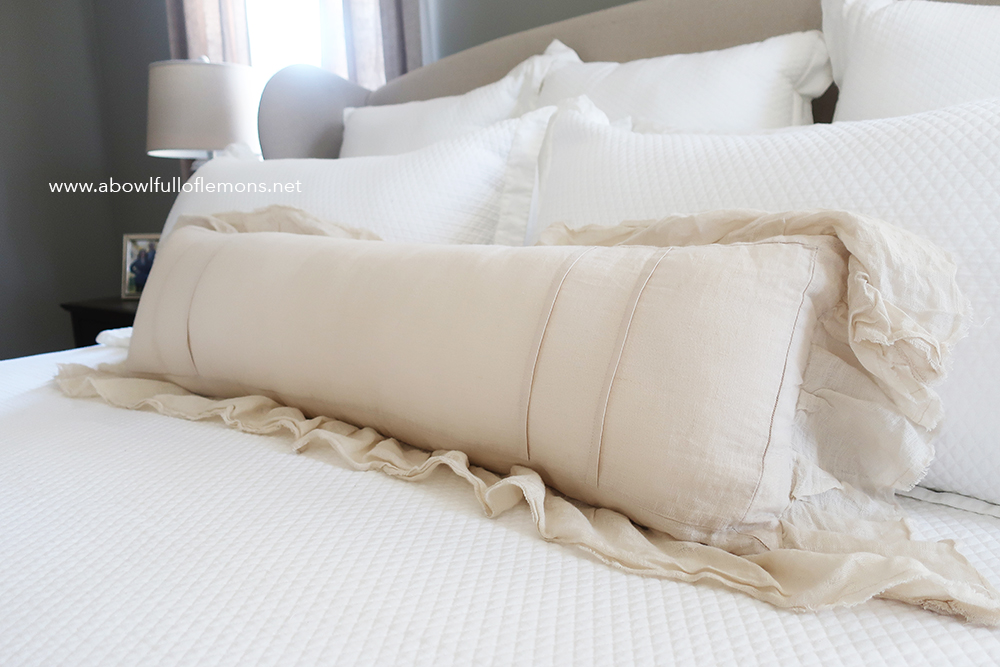 I use white bedding all year long. It brightens up the space and makes me feel like I'm in a luxurious hotel. I wash the sheets weekly and the blankets monthly. I always get asked how I keep the bedding so white. My tip: Never get into bed without a shower and clean pjs on. We don't take naps, so this is an easy rule to follow in our house. (The bed was purchased at At Home).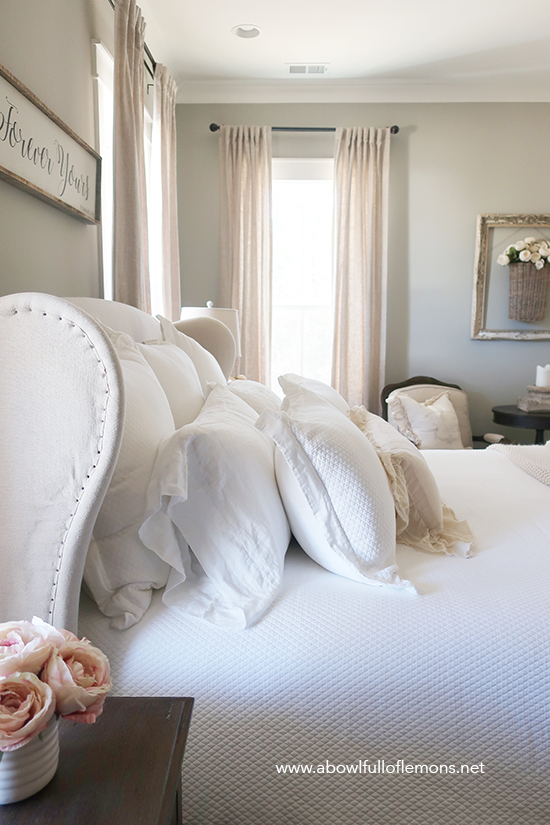 Our master closet is large enough for all of our clothes, so we keep bed linens in our dresser. The drawers are organized by type (sheets, duvet covers, throw pillow covers, etc).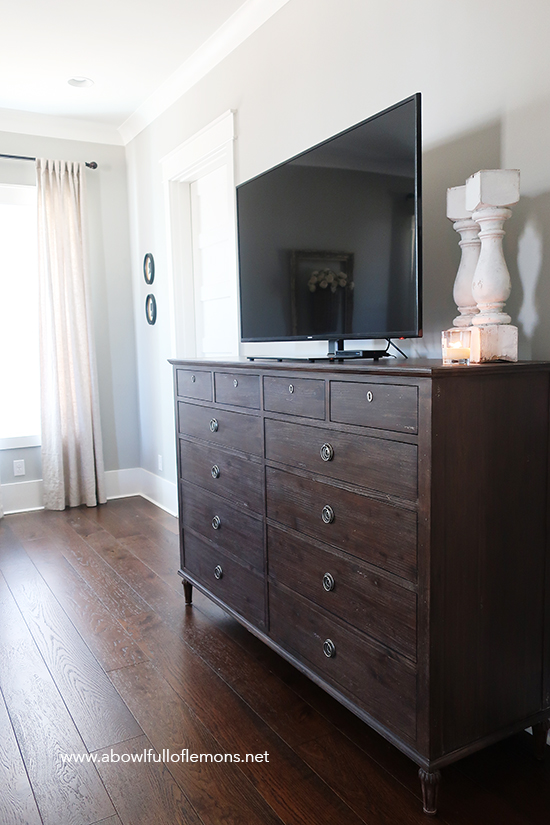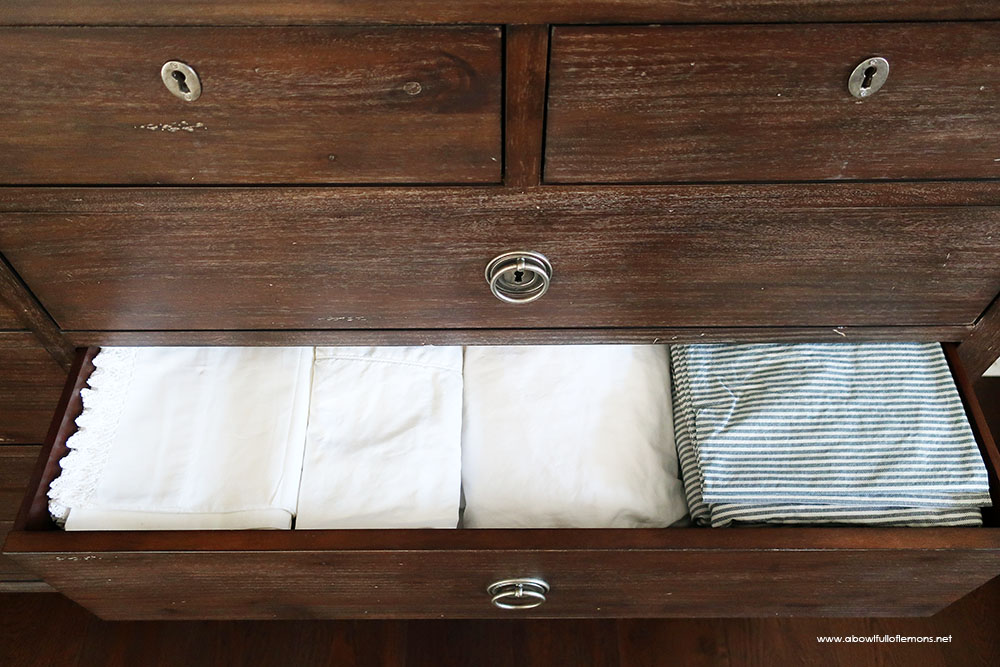 My nightstand contains my most used bedtime items. I organized it with drawer bins. The dresser and nightstands are from Restoration Hardware.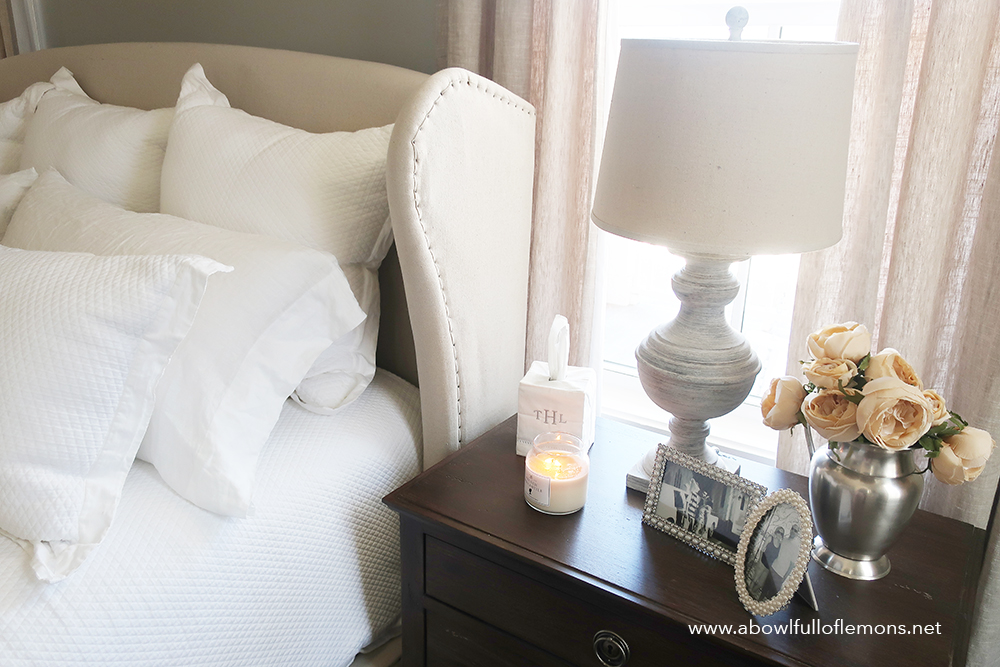 You can find similar organizers here and here.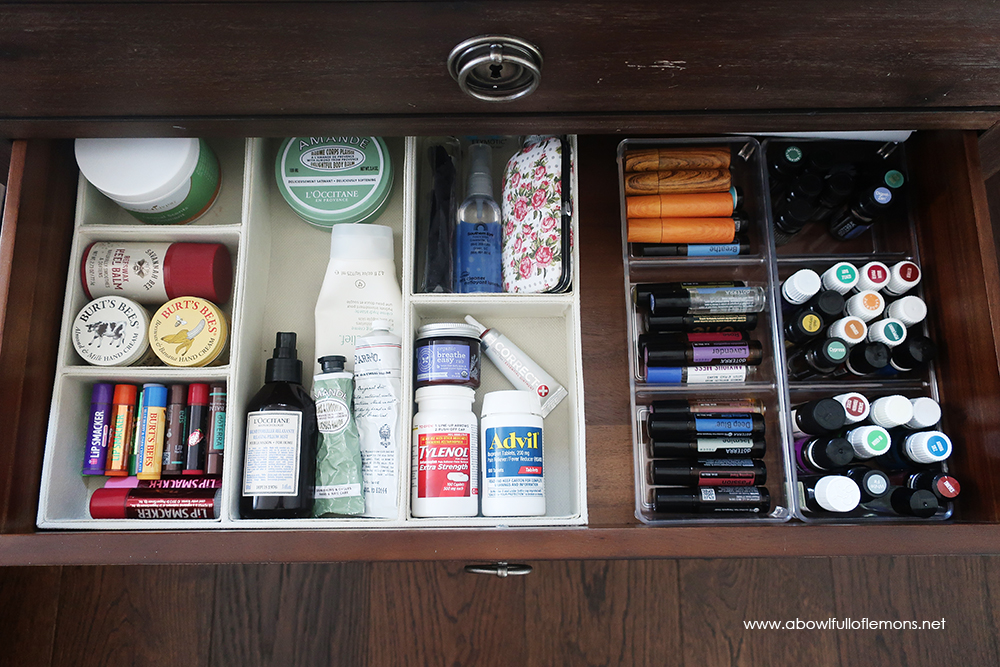 We have a seating area to relax while reading or watching television.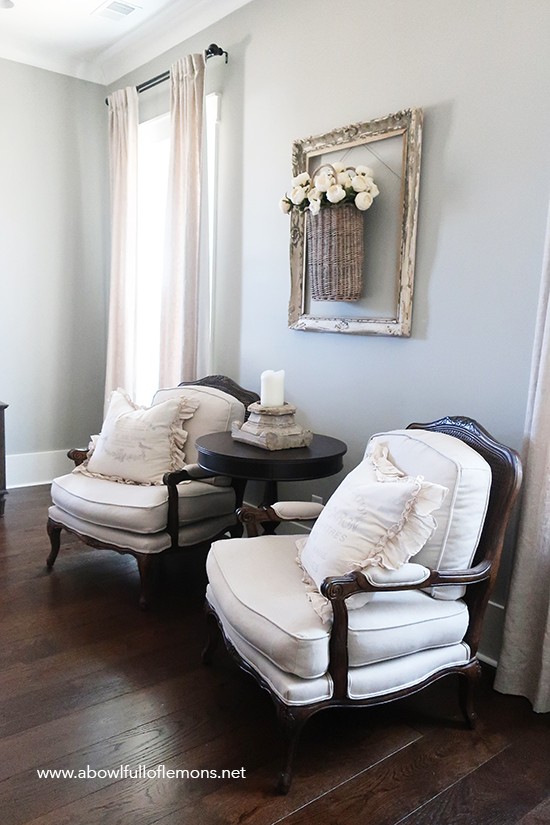 Add some personality to your bedroom. Whether it's an heirloom quilt, a beautiful bouquet of roses, or a wedding picture, make it yours.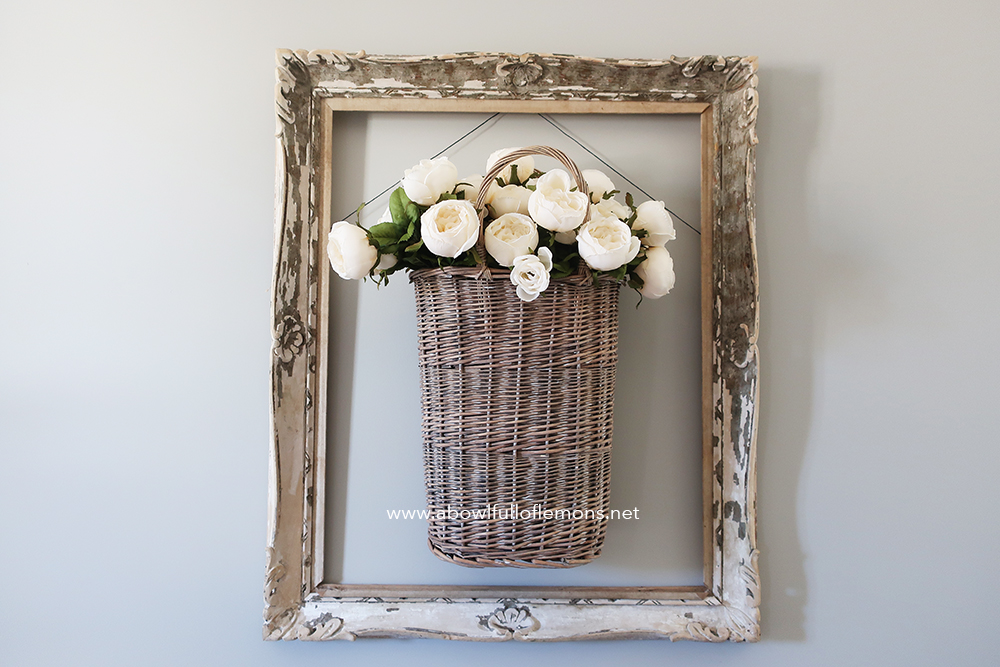 Get some more master bedroom inspiration here.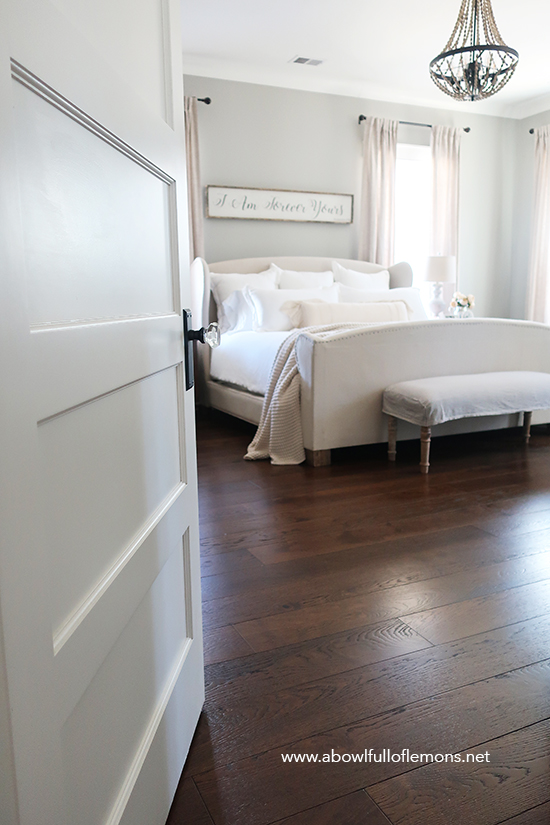 Take some time this week to clear the clutter from your master bedroom. You deserve to unwind in a chaos free zone. I'll see you back here next week for another organizing challenge. PS. If you share, be sure to tag me in your social media posts @abowlfulloflemons and use the hashtag #abfolchallenge. You can find me on Instagram  here.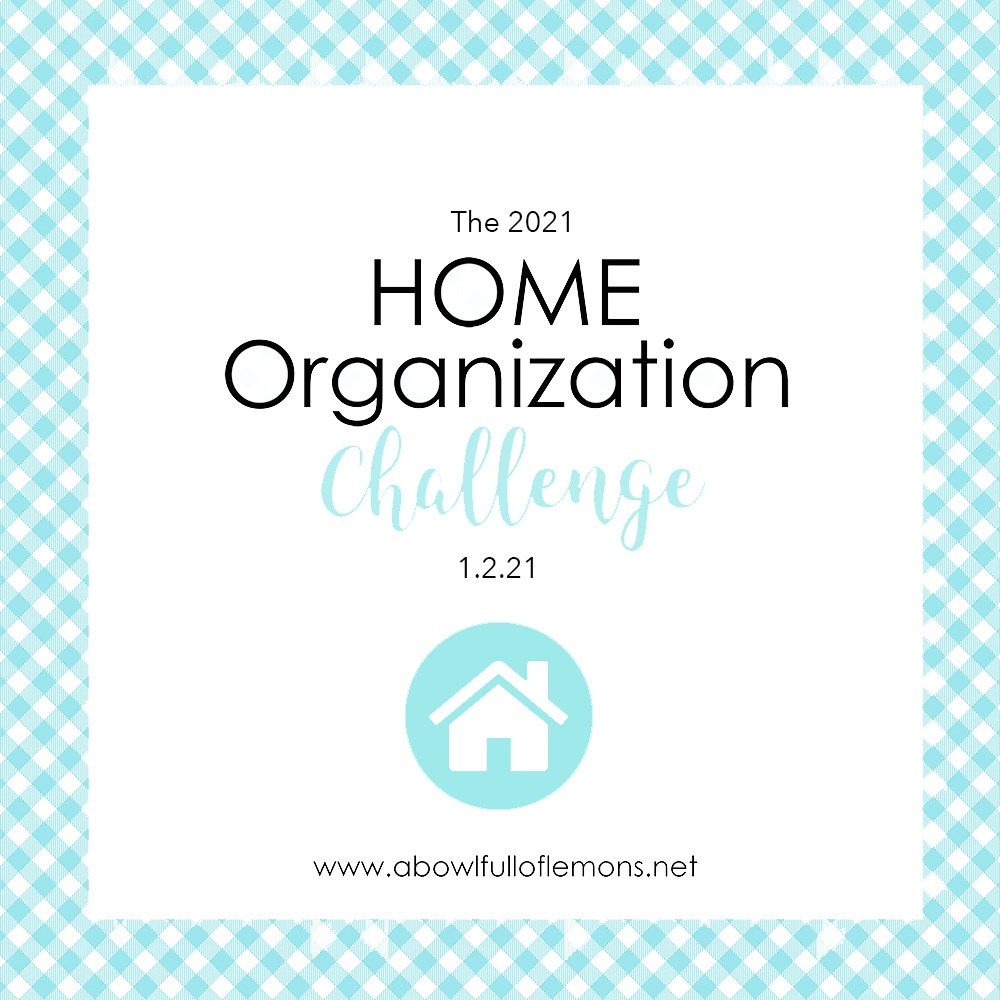 Tags: 2021 Home Organization challenge, master bedroom organization, organize
2021 Home Organization Challenge, Bedrooms, Blog, Organize Posted in 0 comments