The Top Organizing Bloggers are at it again.  Last month we shared our organized kitchens.  This month, we are taking you on a tour of our organized family/living rooms.  Make sure to visit all of the bloggers at the end of this post.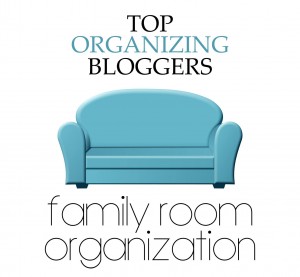 Today, Im sharing ways you can organize your heirlooms & collectibles in your family room or living room.  My house is decorated in "farmhouse style".  With this style, you will see a lot of vintage pieces throughout my home.  I love things that tell a story.  Organizing them was important to me. I want them to remain safe from little fingers and basketballs.
Above my couch, is a vintage garden gate. It was the perfect place to hang my magnolia wreath.  I kept the walls white, as I do with all walls in my house.  It makes the rooms brighter & allows me to change out decor without the wall color clashing with new decor.   One thing I have found that gives a living room more style is by using throw pillows. I LOVE them!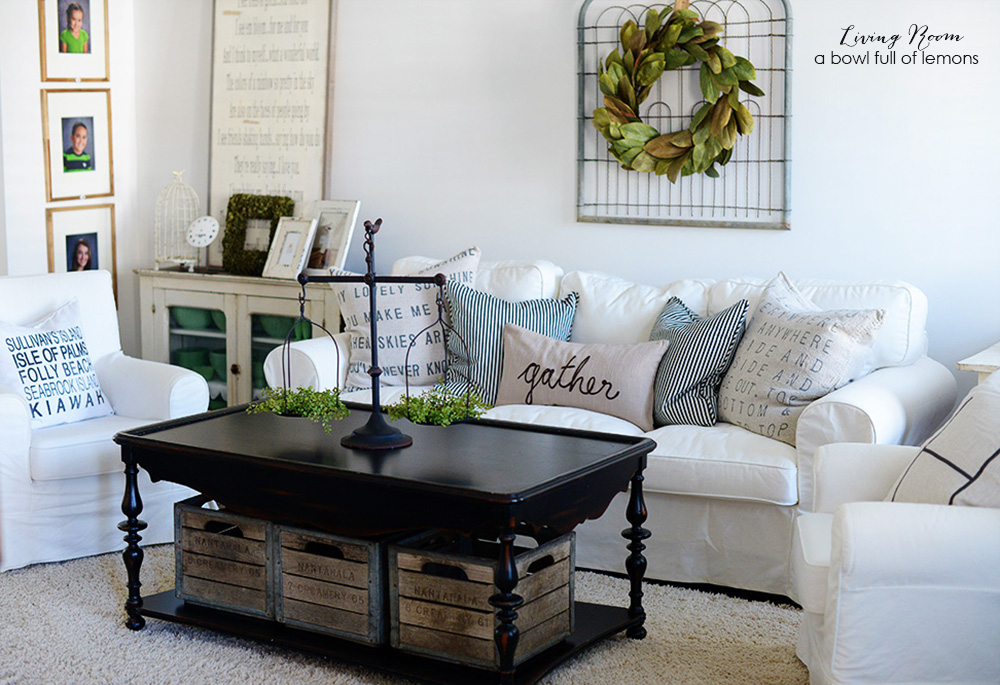 ORGANIZING YOUR COLLECTIBLES:
One of the most cherished pieces I have in my home is this vintage pie cabinet, containing all of my Jadeite.  I've been collecting Jadeite for about 15 years.  I've found my collection at antique stores, ebay, etsy, garage sales and thrift stores.  Whatever it is that you collect, display it proudly in a cabinet or on a shelf.  I suggest placing the same type of collectibles or decor near each other.  Things display more beautiful as a collection, as opposed to all spread out, throughout your home.  And it creates a more organized space.  If your collectibles are breakable, I recommend organizing them into cabinets with doors.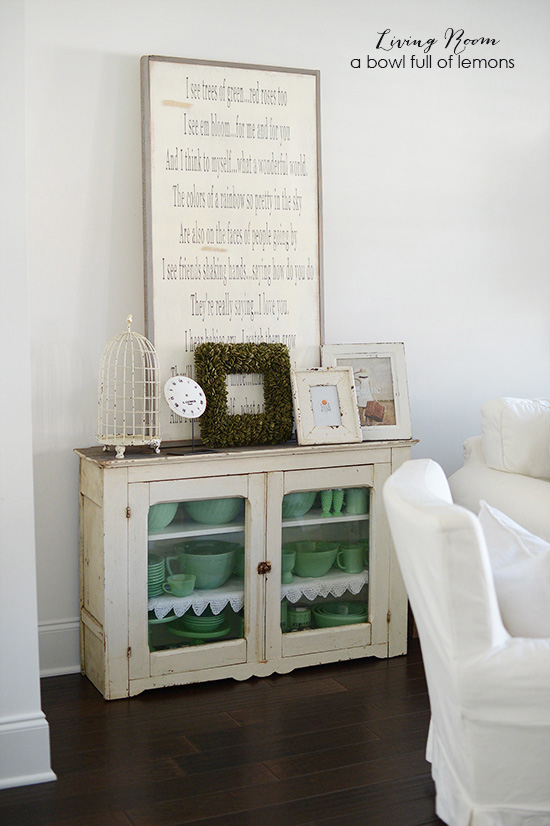 ORGANIZING COLLECTIBLES IN UNCONVENTIONAL FURNITURE PIECES:  
Another tip is to use something that wouldn't typically go in the space.  Below is my china cabinet (from Pottery Barn). Its' main purpose it to hold dishes, in the dining room or kitchen. I love it best in my living room.  It displays my white dish collection beautifully.  You could also use a china cabinet for quilts, books, and other collectibles. There are endless possibilities to organizing your collectibles & heirlooms.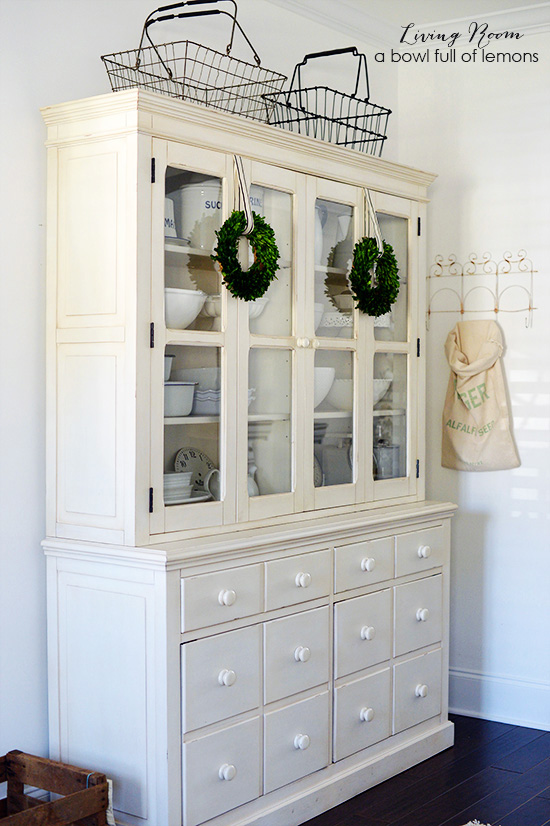 Whatever your style is, you can display your heirlooms & collectibles beautifully & safely.  Use your imagination & decorate  your home to represent who you are.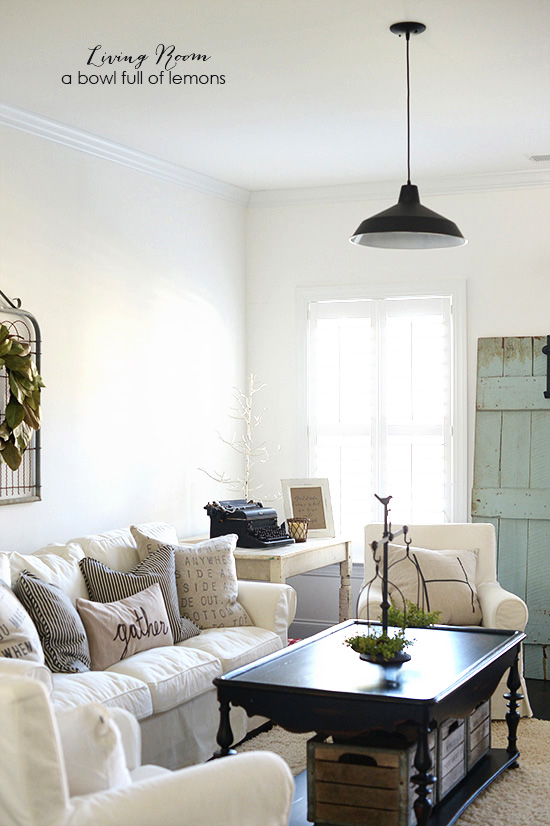 Visit the "Top Organizing Bloggers" below to see how they organized their family rooms:
HAPPY ORGANIZING!
Tags: collectables, decorating, heirlooms, home tour, top organizing bloggers
Blog, Decorate, Decorating, Living Room, November 2014, Organize, Other Spaces, our home Posted in 27 comments