The
"21 days to Getting Organized Challenge"
is starting in 3 days, so this post will help you to be prepared!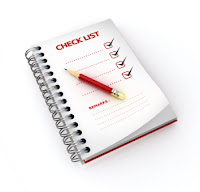 Checklist
1.  Round up as many bins, boxes, crates, baskets & containers that you possibly can. These can either be something you already have in your home or you can go to Walmart or Target and purchase some new ones, if you wish.  Either way will be fine. Now put them aside in a spare room or corner.  You will utilize these during our 3 week challenge.2. Make a donation box.  You can use a large cardboard box, a large rubbermaid container, or even a trash bag (whatever you have).  This is where you are going to be placing all of the things you no longer use or need (that isn't trash).  At the end of each week, you can take this box to Goodwill, etc… As long as its out of the house!3. Get a LABELER!  My challenge isn't about going and buying new stuff to bring into the home, but I really think this is an important step. If you just can't afford one now, thats fine… At least get some label stickers (the long narrow ones that you can write on).  Walmart has them for a couple of bucks. You will be labeling boxes & bins.  I got my labeler at Target for less than $17.00.  It's not necessary for the challenge, but you will be much more organized if you use one. It was instant love after the first time I used mine.  Now Im a labeler maniac.4.  If you are REALLY serious about organizing your house, purchase some shoe boxes at the store. I think just about every store carries them for around a dollar each.  The more stuff you have to organize, the more boxes you will need.  You do NOT have to go out and get these, but they will DEFINITELY come in handy if you have them. If you have a lot of bins/boxes at home, this step isn't needed. I use them for every room in my house.5.  Make sure you have trash bags in stock. You will be purging  a lot of stuff during our 21 day challenge, and I would hate for you to run out of trash bags.
Thats it!  You are now ready to begin the 21 days To Getting Organized Challenge! 
One more thing…
I have a surprise…
I will be giving away some treats at the end of the challenge, to a few lucky participants!  The goodies have to do with SHAKLEE!!! 
I think thats a pretty good incentive to finish the challenge, don't you?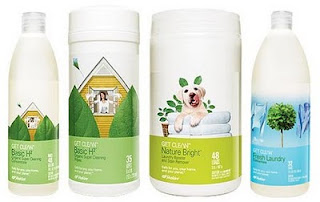 *The winners will be picked after the challenge is completed (by computerized random drawing).  Once the challenge is finished, you will have a chance to strutt your stuff and show off all your hard work on my final post.  Then you will "comment" about your organized home on the post.  The winner will be picked from those comments.
ps. I was featured on this cute blog today! I LOVE being featured. 🙂
Make sure to check out her blog.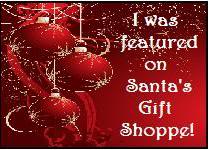 21 day challenge Posted in 19 comments