Happy New Year!!!!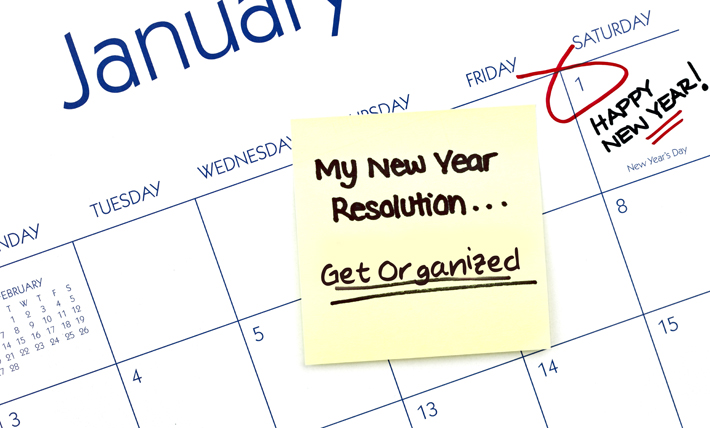 2013 is finally here.  It's the time of the year where we decide what our goals for the next twelve months are going to be.  Have you made any resolutions?  Maybe "getting organized" is one of your resolutions this year.  If so, I have listed a few things to help you achieve the goal of getting organized.
2013 ORGANIZING GOALS
1.   Join Home Organization 101 (a 14 week whole home organizing challenge) –  Mark your calendars. The next challenge begins on January 4th & will continue every Friday for 14 weeks.
2.  Subscribe to Getting Organized Magazine. Click (here) to subscribe and use the coupon code GetOrgJan13 for a 20% off discount.  You may see "someone familiar" in the next issue. 😉
3.  Join our quick 4 week PRIZE challenge, New Year's Organizing Resolution.  Link up all of your already organized spaces for a chance to win some great organizing prizes.  Dont forget to vote!
4. Purchase a planner. Use it daily!  This year, I am using a Rasberry Finsbury A-5 Filofax. (I will be sharing it on my blog soon).
5.  Visit ABFOL's BLOG, PINTEREST & FACEBOOK daily to get organizing tips & ideas. Don't forget to subscribe or "like"!
6. Make it your #1 goal to finally get organized – and stick to it!!
Tags: organize, resolutions
Blog, Organize, Other Spaces Posted in 8 comments