I love the start of a new year. It means a fresh calendar, pretty & practical organizing pages to print and try out in my binder, a list of books I'd like to read over the next 52 weeks, and anticipation of what the coming months hold. However, it can also bring anxiety if I allow myself to read all the lists and resolutions and goals of others, compare myself, and come away feeling overwhelmed and inadequate. So I don't!  And I'm going to do my best to make sure you get to the end of this post without feeling that way either.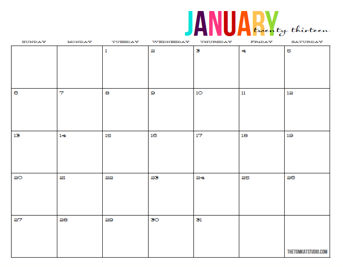 Download this colorful 2013 full-page monthly calendar here
Budgeting is an area that can weigh heavily at the beginning of a new year and cause panic. This is the year I'm going to start making better choices and get back on a budget and stay on it and if I don't get it all figured out right now I'm going to mess up all of 2013!!!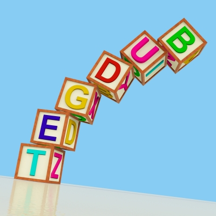 Image courtesy of FreeDigitalPhotos.net
Sound familiar? If so, take a deep breath and rest assured that I will not be adding to that pressure. I have two small, doable challenges today that will help start you back on the right track.
The fact is, while the beginning of a new year is certainly not a bad time to revamp a budget (and I definitely recommend going over it at least once a year), there's no rule stating it must be done in January or it will throw off your whole year. Often, it is a change in circumstances that triggers a need to look at the entire budget and make some adjustments: moving, marriage, a new baby, a job change or promotion, unemployment, buying a house, adoption, etc. If you anticipate one of these major events in 2013, then wait a bit and rework the budget when you have more of the facts and figures you'll need.
You may not have time right now for budget surgery, but I'll bet you can set aside an hour for some budget first aid. The definition of first aid is "Help given to a sick or injured person until full medical treatment is available." In terms of finances, we could say it's "Help given to a bleeding budget until the time and information necessary for a full renovation is available." Each of us has an area where our budget can tend to hemorrhage, whether it's groceries, entertainment, cell phone bill, or eating out. And hemorrhaging never turns out well.
So here's my first challenge: Identify one area of your budget that's bleeding out, and either commit to reduce it by a certain percentage or set a specific dollar-amount cap for it. See? Doable. Follow through, and you'll be amazed by what a difference it makes when you administer treatment to that one really obvious area, from both a financial and a mental standpoint. Think of it as one little step toward financial peace and freedom.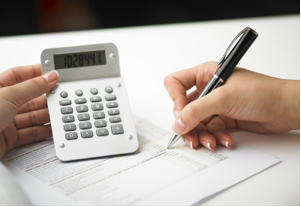 Image courtesy of FreeDigitalPhotos.net
My other challenge relates to this week's Organizing Revolution focus: While getting your office space in order, establish a system for organizing the paperwork related to maintaining your budget: worksheets, ledgers, spreadsheets, bank statements, receipts—whatever it is that you personally use in your approach. And while you're at it, decide on a way to organize the actual cash that's budgeted each pay period. Whether it's separated out into labeled paper envelopes or kept in something more permanent like a cash envelope system wallet, if it's not set up according to your categories, it's really difficult to follow your budget!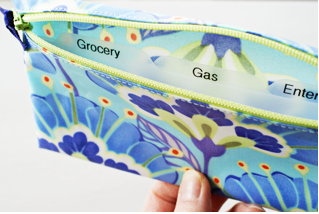 My hope is that you will take these two practical steps and start out this new year feeling a little more on top of at least one area of your spending as well as the organizational side of your finances.  For a more in-depth look at establishing or reworking a budget from start to finish, I invite you to check out my 31 Days to a Better Budget series.

 Visit Melissa's blog to learn more about budgeting… http://www.atimeforeverything.net/
Tags: budget, budgeting
Blog, Budget, budgeting, contributors, envelope system, organize your finances Posted in 6 comments