We are about 1/2 way through ABFOL's "Daily Cleaning 101". Today I am sharing my 3rd step to "keeping a clean home", the bedrooms.  This is probably the easiest step you will do.  It only takes a few minutes each morning and can make a huge impact on your wellbeing throughout the day. Clean house = less stress.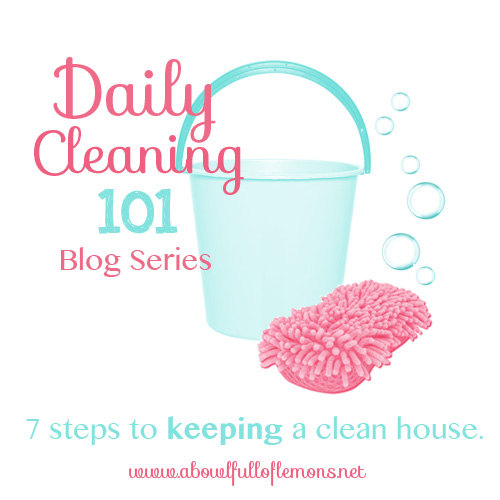 If you missed them, below are links to steps 1 & 2.
Step 1 – The Kitchen
Step 2 – The Floors
Step 3 – "Shower your bedrooms with love"
Make your bed as SOON as you wake up. Teach your kids to do the same.
Put dirty laundry/pj's in the hamper (Each bedroom should have a hamper).
Organize the top of your nightstand & dresser daily (in each bedroom).
* This step should only take 5 minutes – if you are efficient.
Make your bed…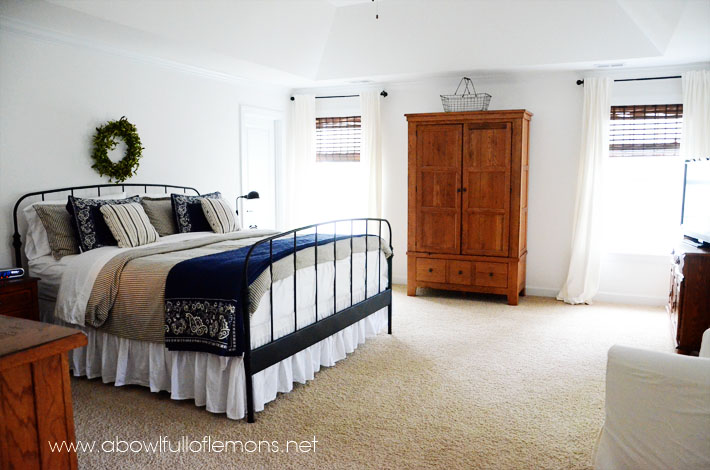 Clear off & organize the top of your dresser…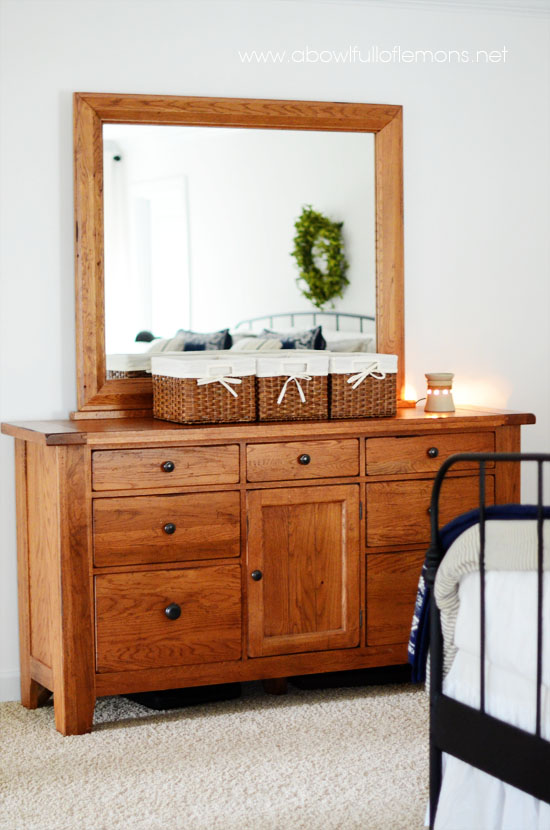 Clear off and organize the top of your nightstand…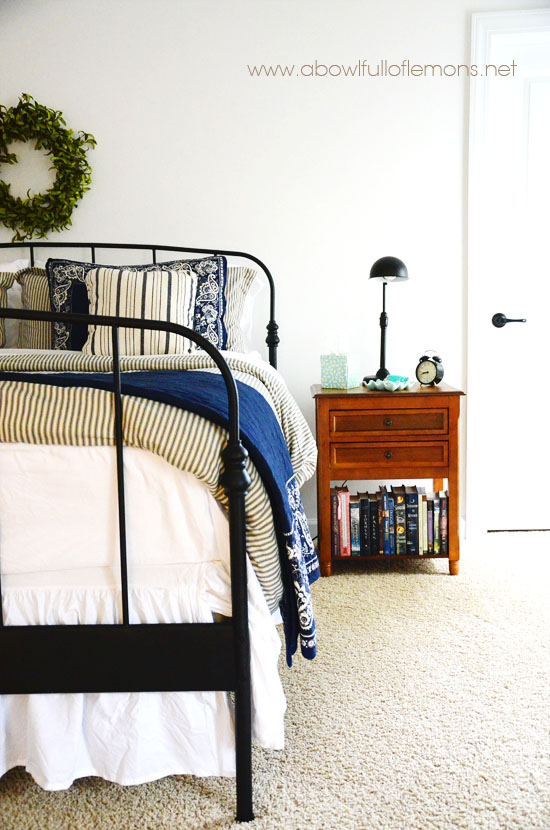 If you have extra time… 
Vacuum – If you have the time during the day, do a quick vacuuming through the bedrooms.
Empty trash cans – Each bedroom should have its own trash can. If they don't, there will surely be trash where it doesn't belong.
Dust – Wipe down dressers with a damp cloth. I use Basic H in a sprayer with a damp cloth to dust.  This is not necessary to do on a daily basis but if it only takes a minute, why not do it?
(All 3 extra steps should take 15 minutes max)
Free Printable
Click on the picture below to print the Daily Cleaning 101 checklist out. It will remind you of what needs done and how little time it takes. Please do not redistribute. Personal use only.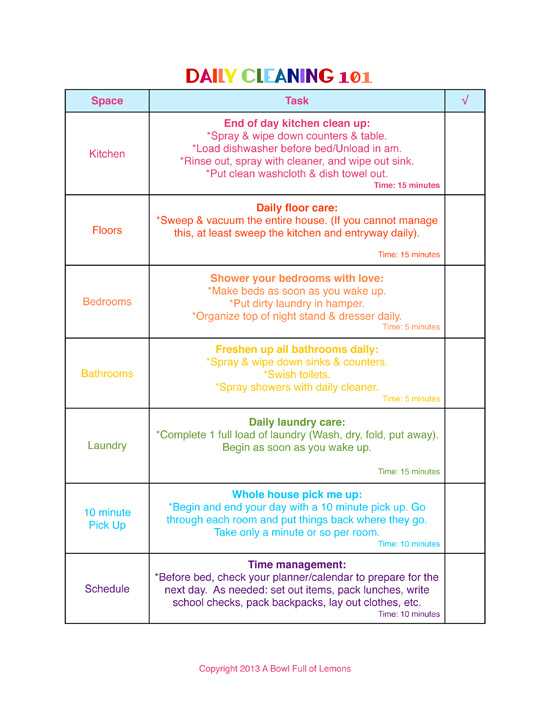 My favorite cleaning products
Cleaning Plain & Simple by Donna Smallin (My "go to" book for cleaning tips, how to's & recipes)
Get Clean Starter Kit (Contains everything in my cleaning kit minus Scour Off)
Scour Off (To clean my sink weekly)
Real Simple microfiber cloths
Oreck Magnesium Vacuum (Giveaway at the end of the Series)
Basic H (Floor cleaner)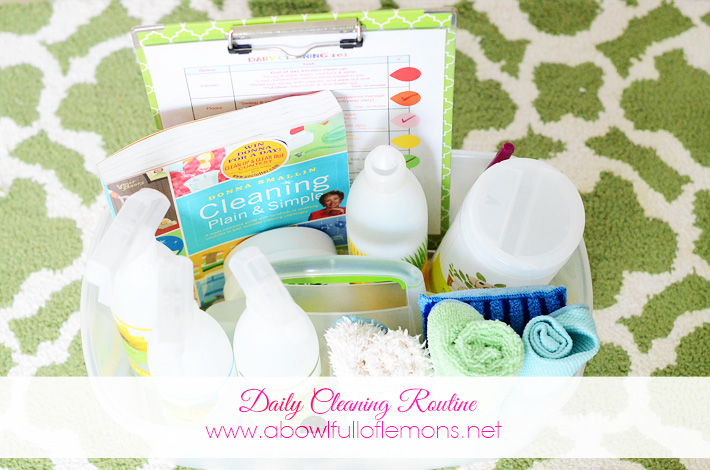 Conclusion
Starting your day off with a freshly made bed and a tidy bedroom helps to make the rest of your day go smoother, it just does!  How is your daily cleaning going?  Do you notice a change in your atmosphere or mood?  I would love to hear from you. I will see you back here tomorrow for step 4, the bathrooms.
Tags: bedrooms, cleaning, daily cleaning 101
Blog, Clean, Cleaning, Daily Cleaning 101 Posted in 24 comments