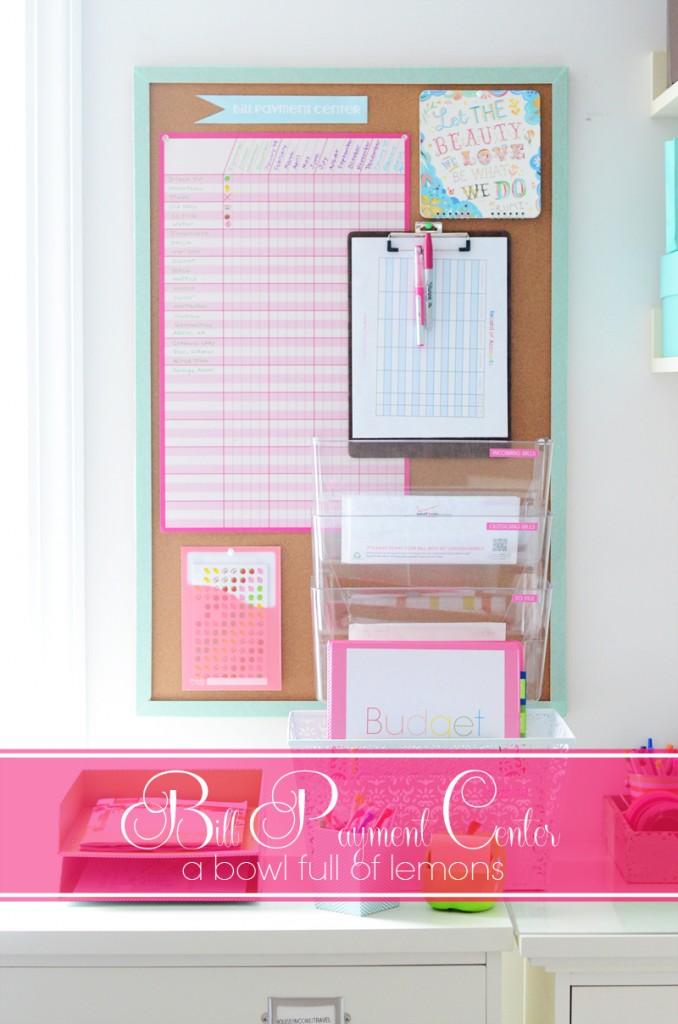 Bill paying can be a chore… a painful chore. But it doesn't have to be. If you are organized and on top of your due dates & your budget, bill paying can be quite fun.  Today I am going to help YOU set up a bill paying center in your home, so you too can have fun paying bills.  Most of the items you see in my bill paying center are from Office Depot.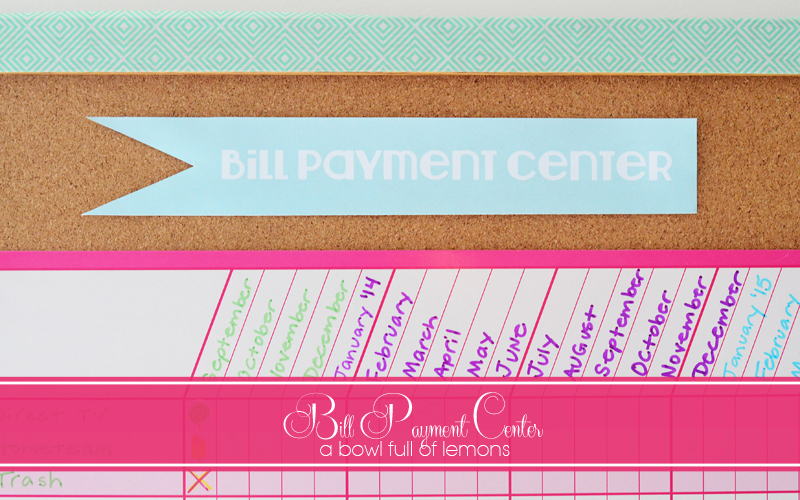 Things you will need to create a bill paying center in your home:
1.  3 transparent compartments (incoming bills, outgoing bills, and to file – once the bill is paid)
2. A budget binder to keep track of your due dates & accounts
3. Pens & Pencils
4. Envelopes & Stamps
5. A blank teacher chart (can be found at most craft stores) to use as as a "bill tracker"
6. Small stickers
7. A clip board with record of accounts (phone numbers, etc.)
8. A file accordion for tax receipts
9. Calculator
10. A calendar
11. Bulletin Board (I decorated mine with designer tape)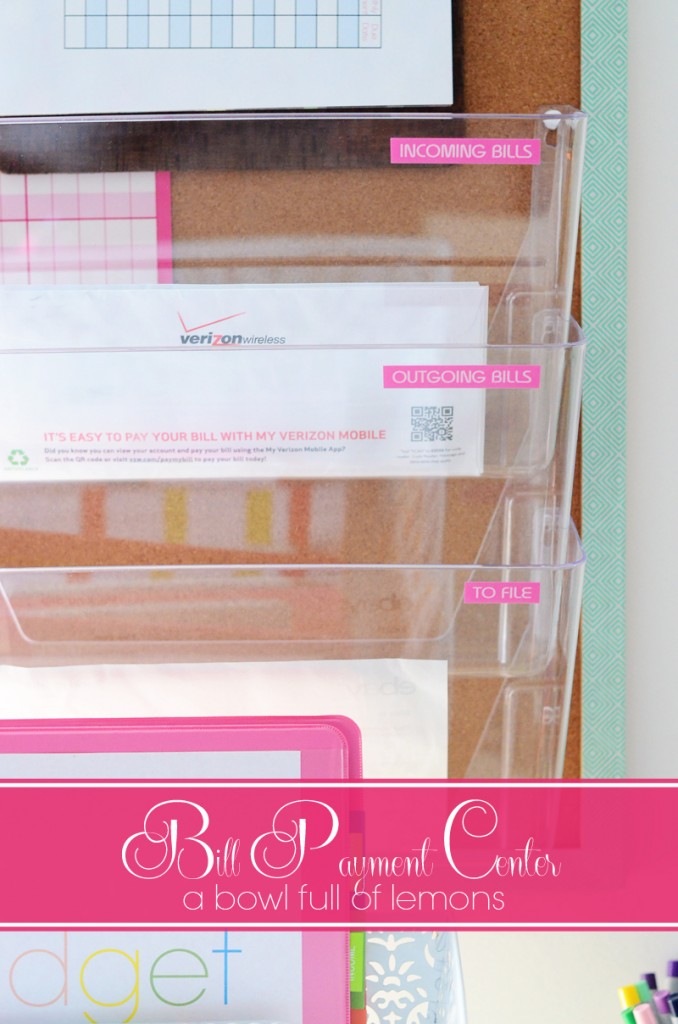 Because the compartments are transparent,  Its easy for me to see what bills are left to pay.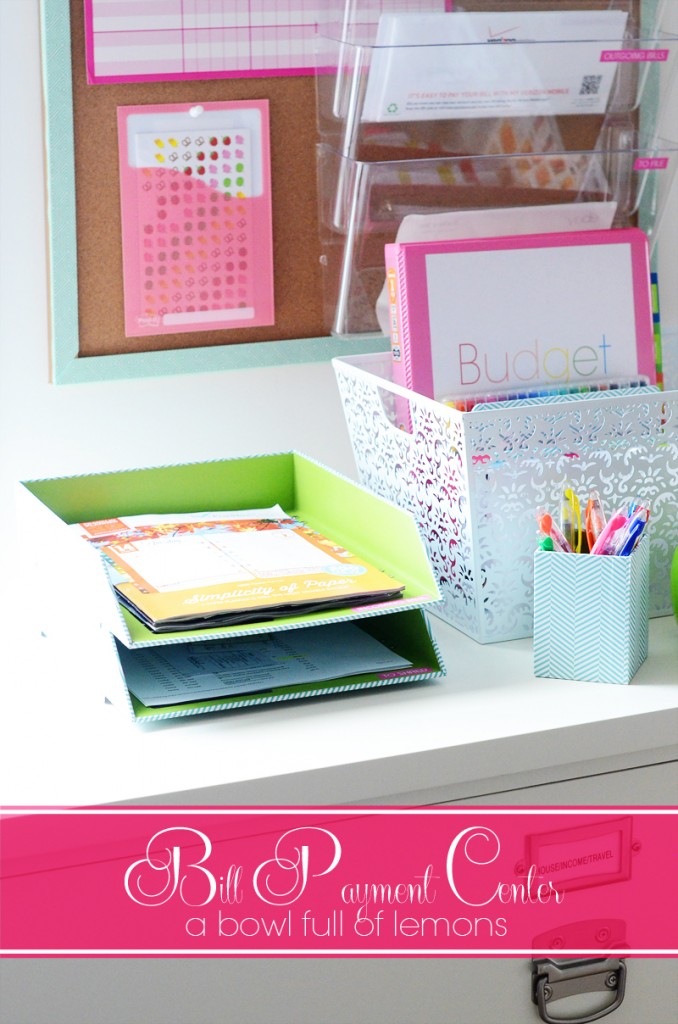 I purchased this calendar below from Barnes & Noble.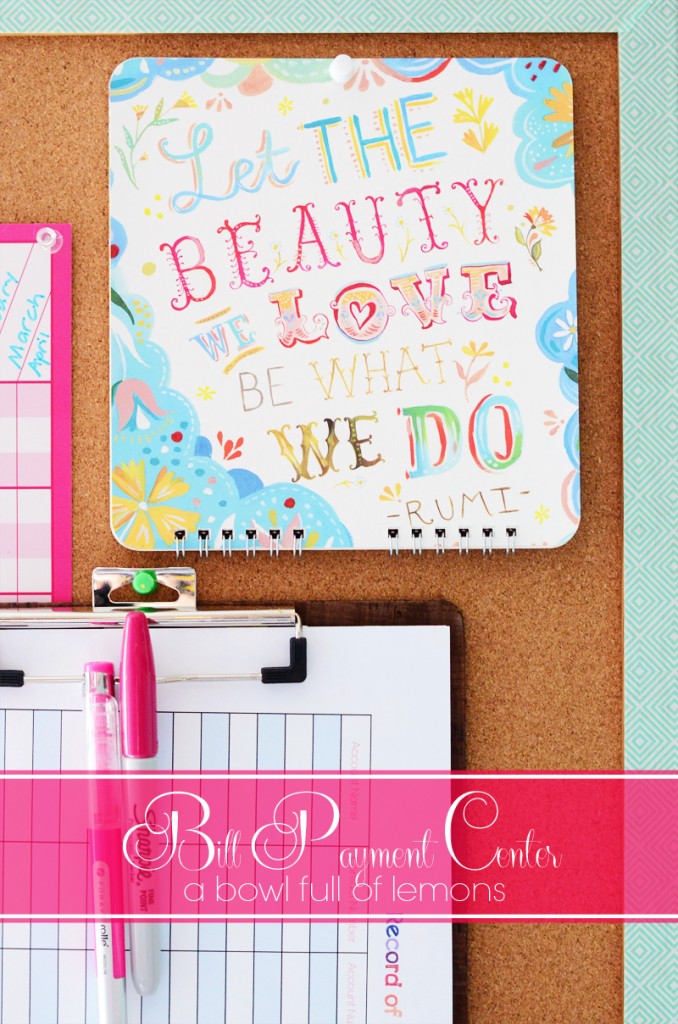 A clip board holding the record of accounts is great because if you need to call a creditor, all you have to do is grab the clipboard and take it with you.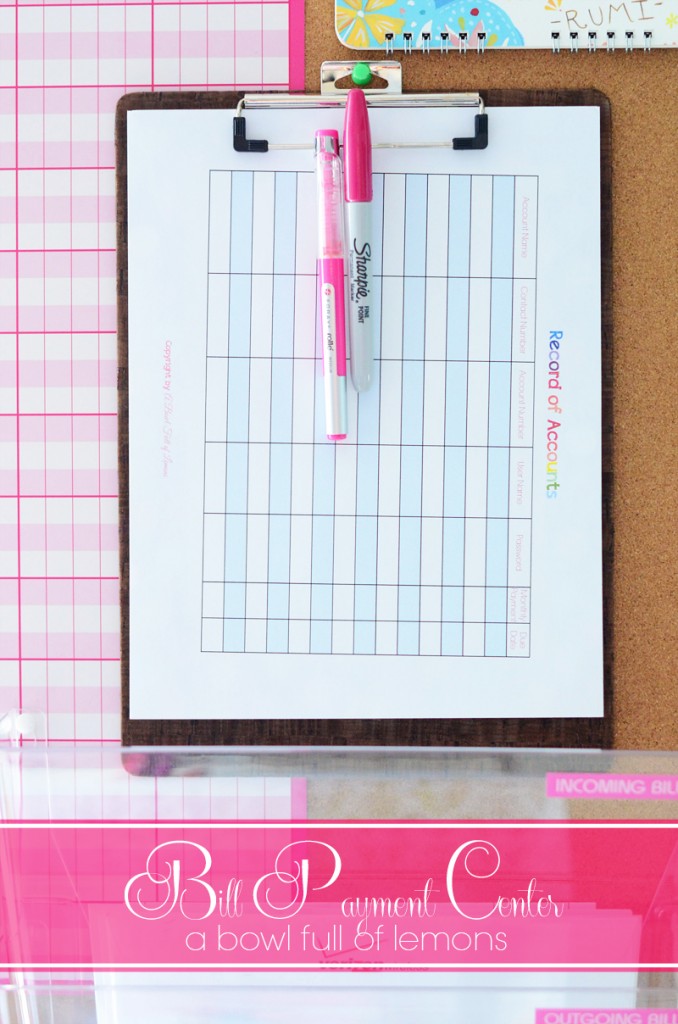 A teacher chart works perfect for tracking bills.  I add a sticker once I pay a bill.  Its just a little reminder & reward for a task completed.  😉  Who doesn't love a cute sticker? I purchased this chart at Jo Annes.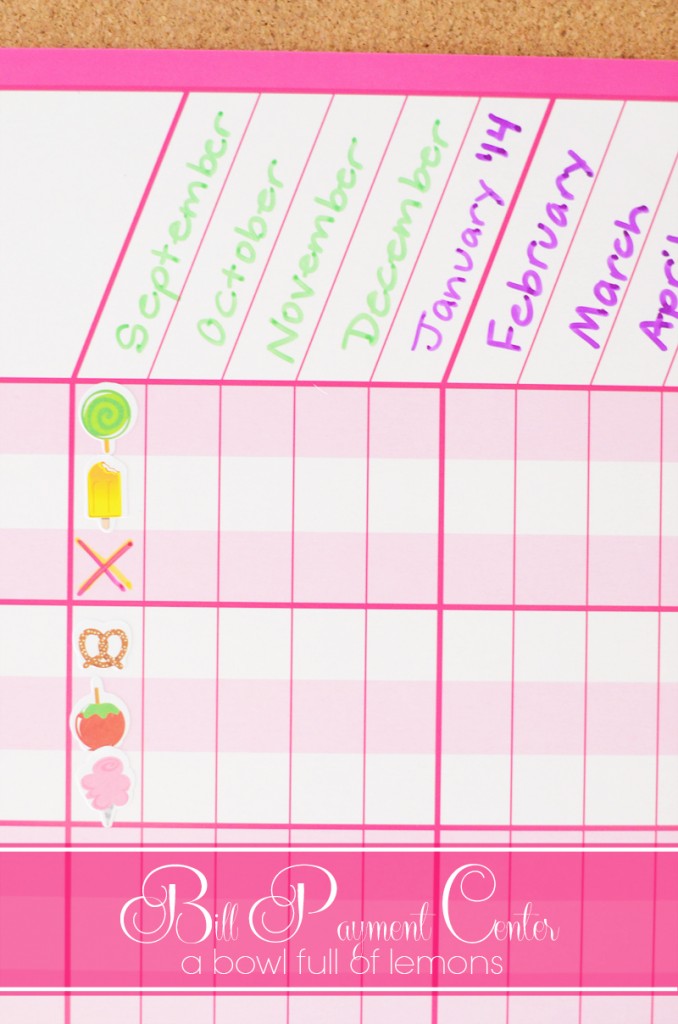 Any small stickers will work. (Smiley faces, stars, etc…) These are from Jo Annes.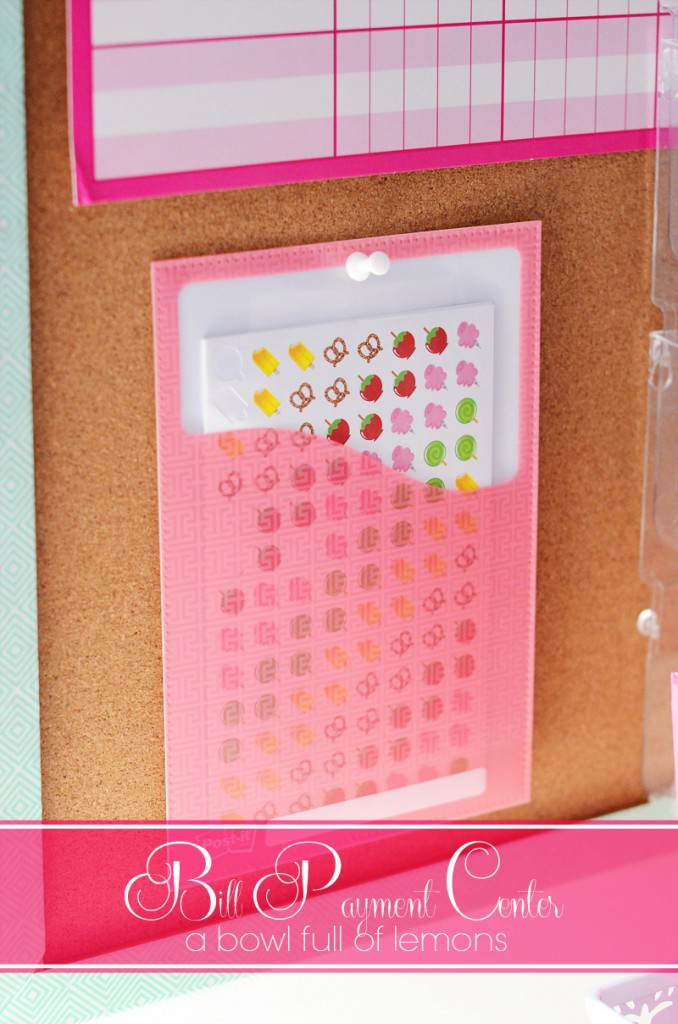 Use a container to hold envelopes, stamps, pens, calculator and your budget binder.  When you want to pay bills, you can carry the container to your desk or table.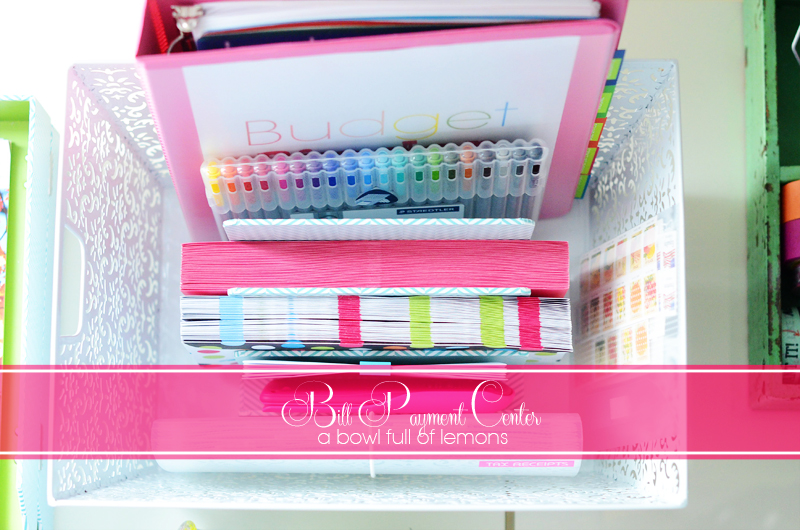 I separate my tax receipts by month, in this plastic accordion.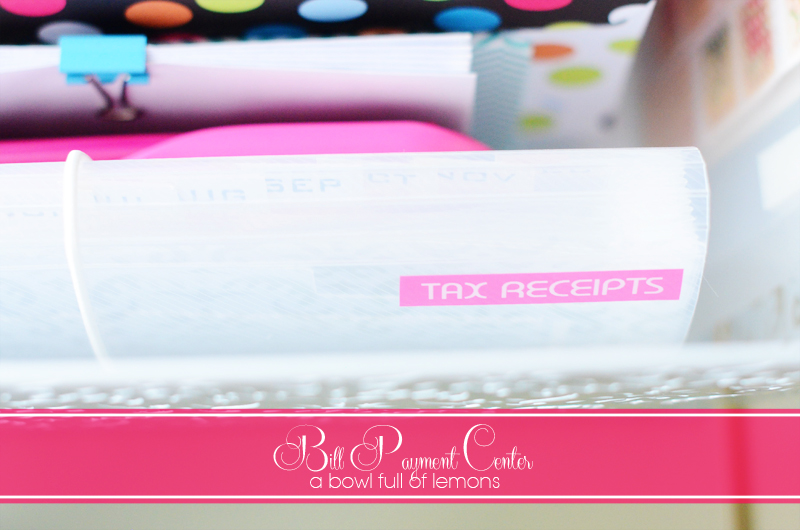 The pen container is from the See Jane Work line, at Office Depot.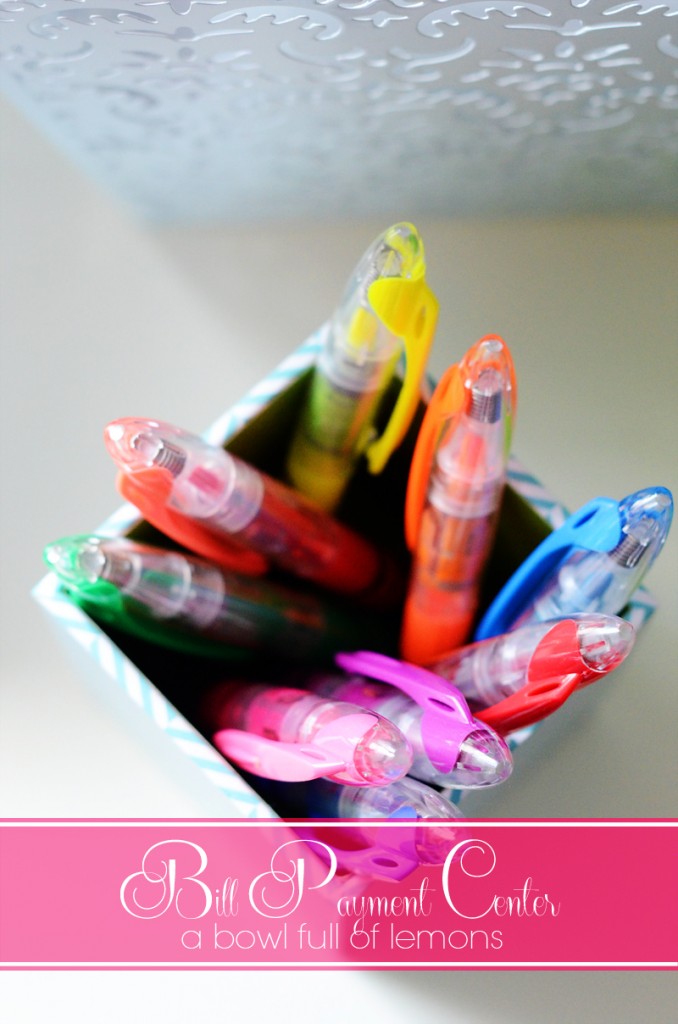 Im loving my apple sticky note dispenser.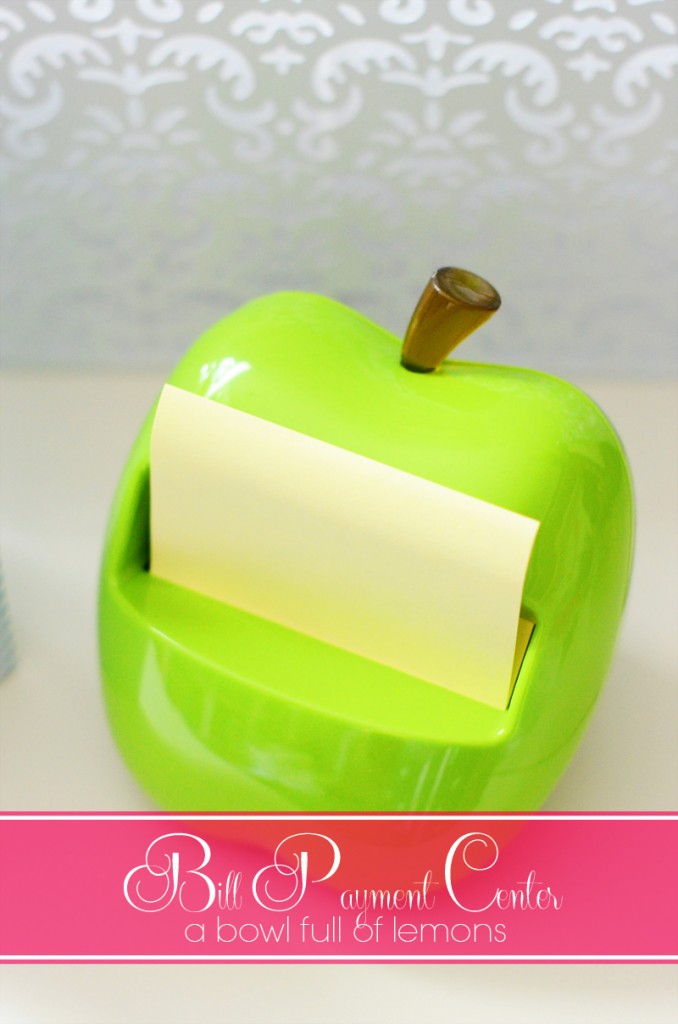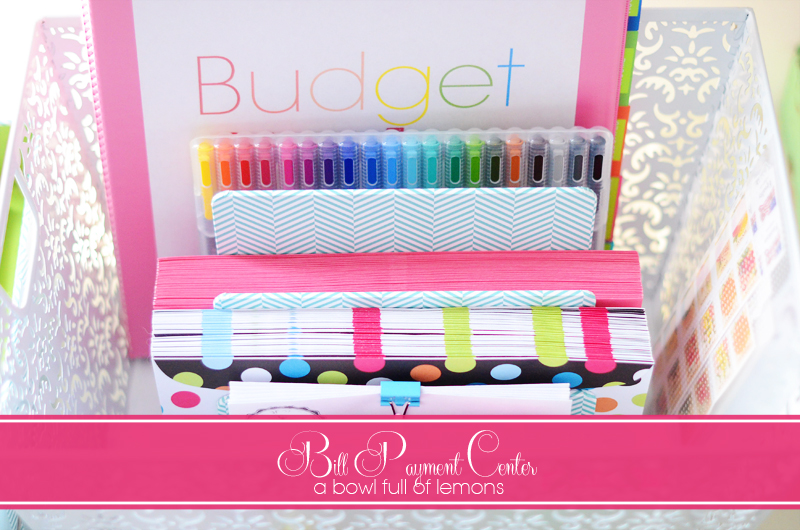 If you have the room, add 2 bins: one for "incoming mail" and one labeled "to shred".  When you have the time, you can go through each.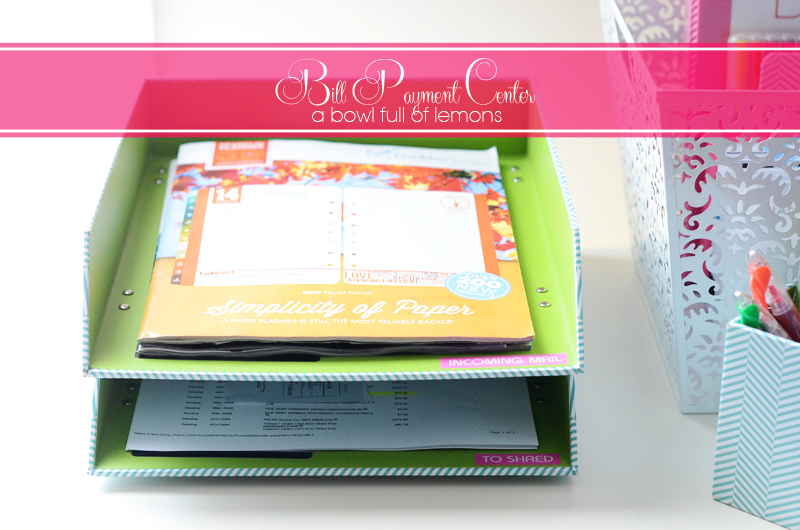 My bill paying center is located right above my files.  Its super easy to file my paid bills away.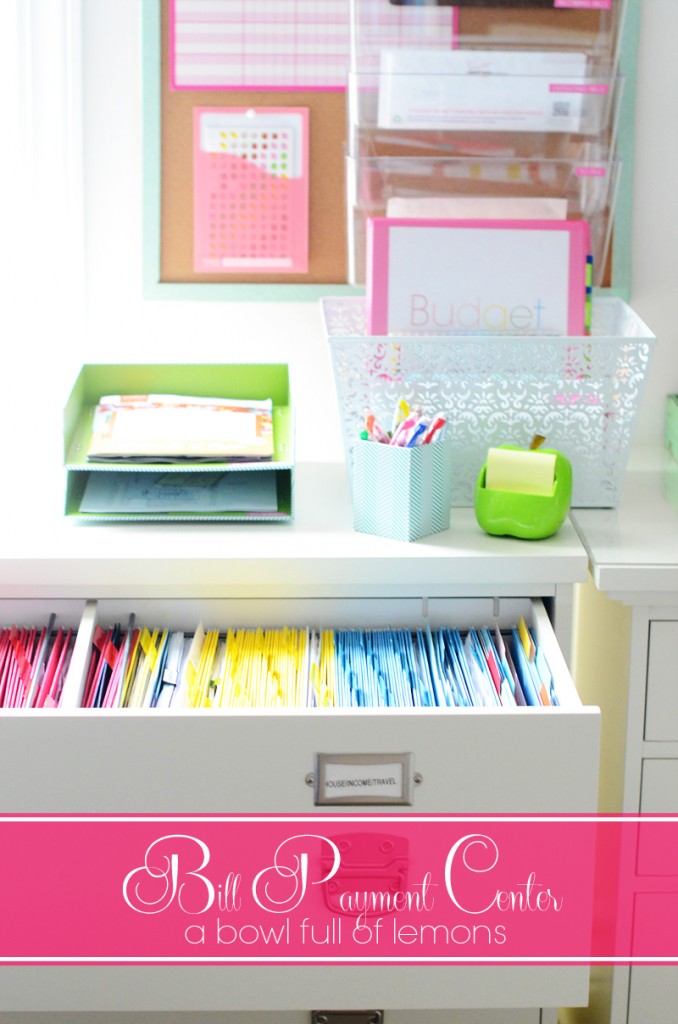 Don't forget to "PIN" this post!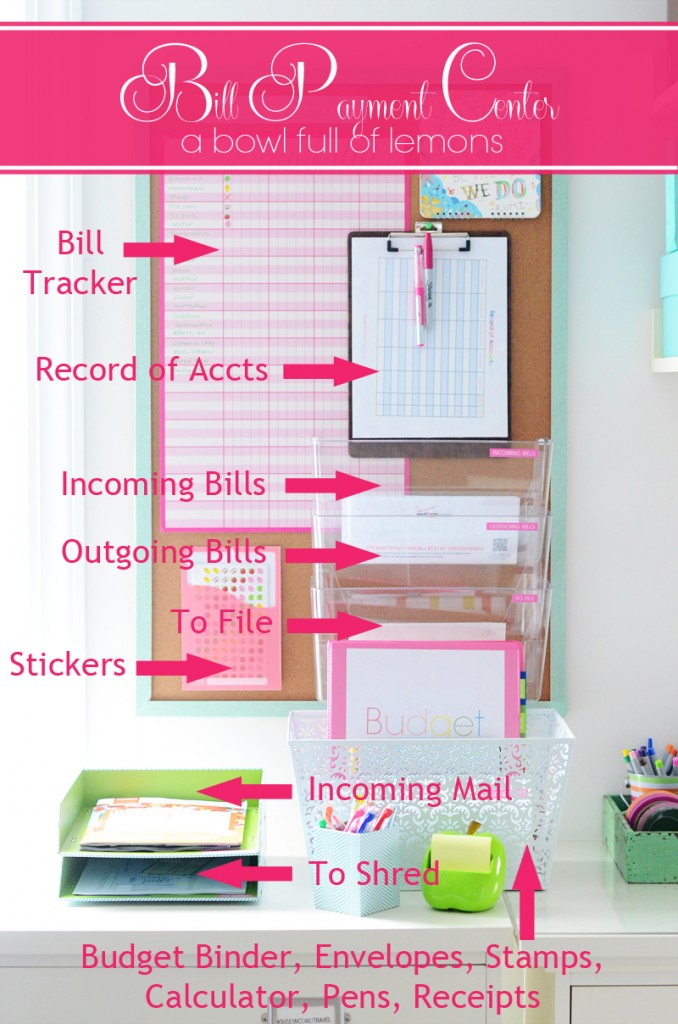 I hope you learned some tips to help get your bill paying organized in a fun way!  Happy Organizing!
This post was sponsored by Office Depot. All opinions are my own.
Tags: bill payment center, budget, finances, organizing
Blog, Budget, budgeting, Featured Posts, filing, finances, mail organization, mail station, Office, Office Depot, Organize, organize your finances, Other Spaces, September 2013 Posted in 63 comments