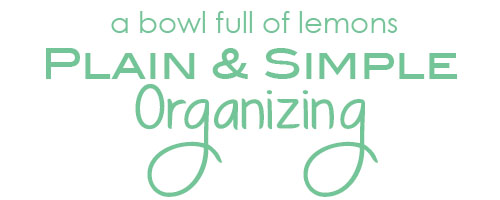 Welcome back to "Plain & Simple Organizing".  This month we are working in the kitchen, creating a functional and organized space.  Last week, we created a "Baking Cabinet", organizing all of our baking ingredients into one area of the kitchen.  Today we will be organizing the kitchen utensils, cleaning out and purging those that have collected dust for the past 5 years.  Sound good?  Let's get started!!
Your Challenge:
Clean out all of your utensil drawers (wipe them down).
Purge utensils that you have not used in the last 12 months.
Gather containers & separate items into categories.
Use jars, baskets, or bins if you don't have enough drawer space.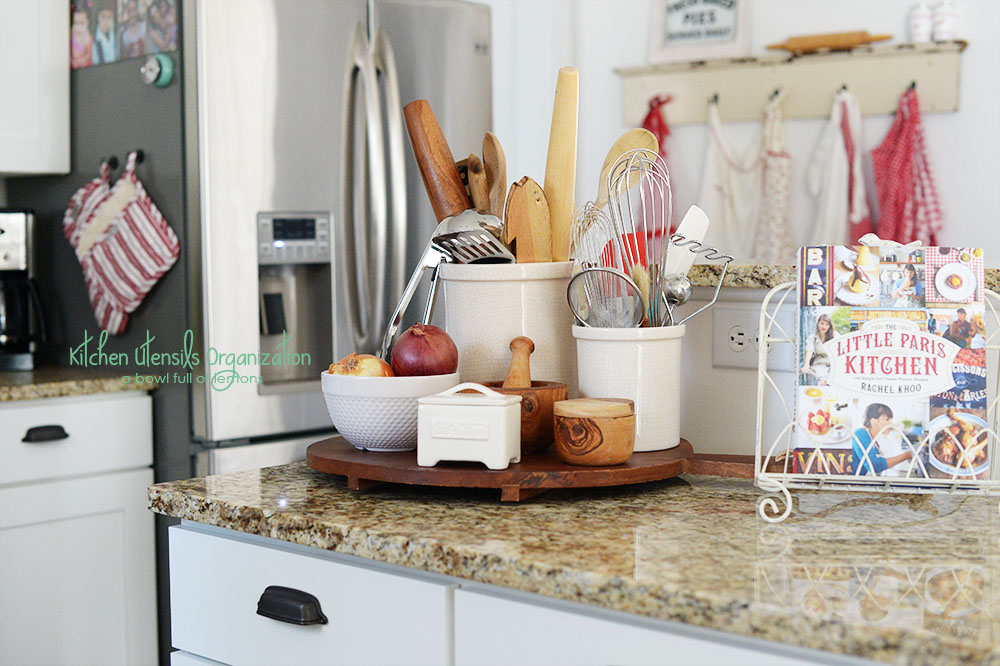 My kitchen has a fair amount of drawers, but I use crocks (from Pottery Barn) to store my most commonly used utensils. They're easy to grab and hold a lot. I keep the crocks on my kitchen island, on a wooden cheese platter.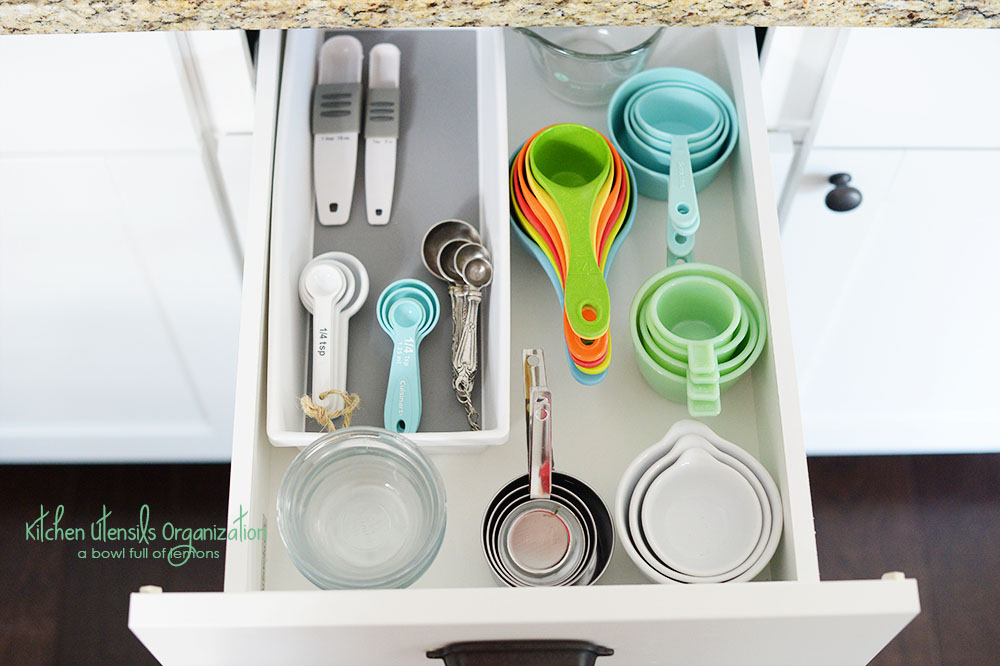 My first drawer contains my "measuring tools".  Yes, I have an addiction to measuring cups & spoons. I just can't resist them.  If you keep them all together, there's no digging around when you want to use one.  If you are short on space, you can  hang these on a cabinet door (with command hooks).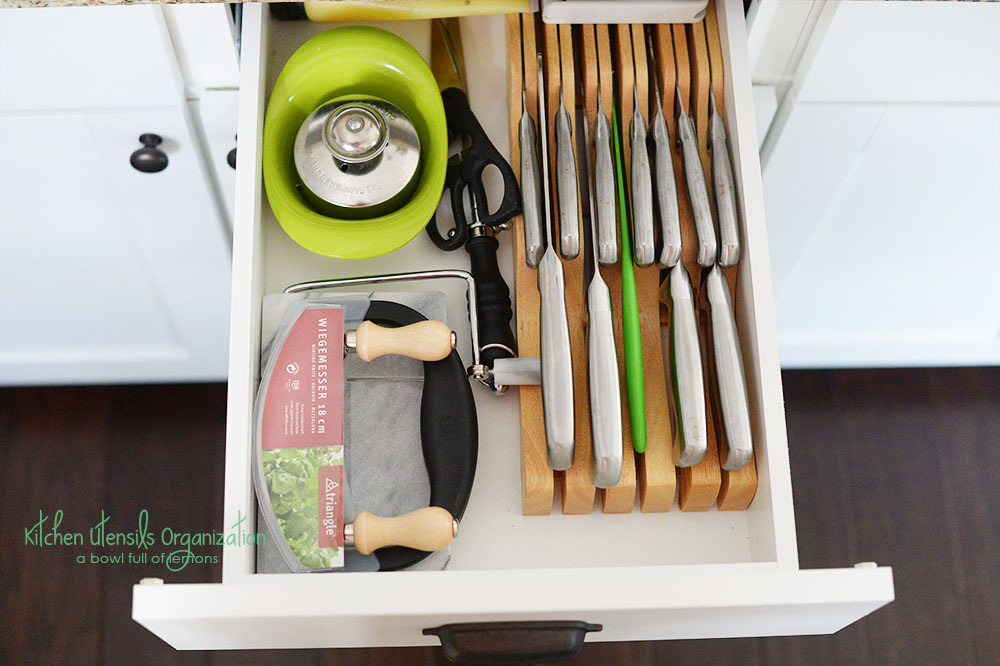 My 2nd drawer contains my "cutting" tools (Knives, mezzaluna, cheese cutter, apple slicer, sandwich cutter, scissors).  It's nice to have all of the sharps in one drawer.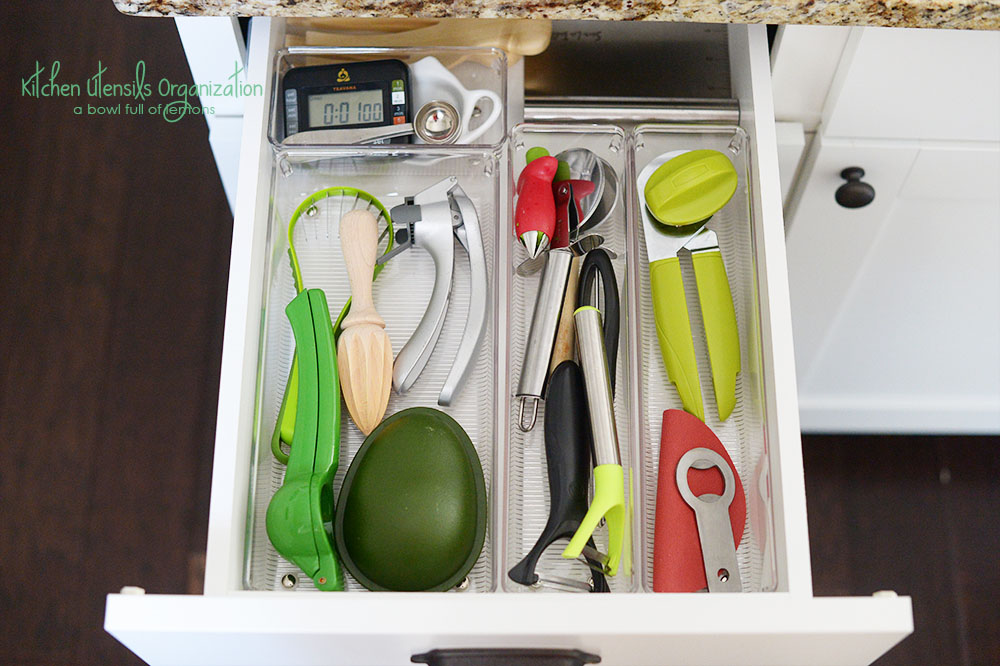 My 3rd drawer contains a few different categories:
Guacamole tools
Peelers & slicers
Openers
Tea Items
Scrapper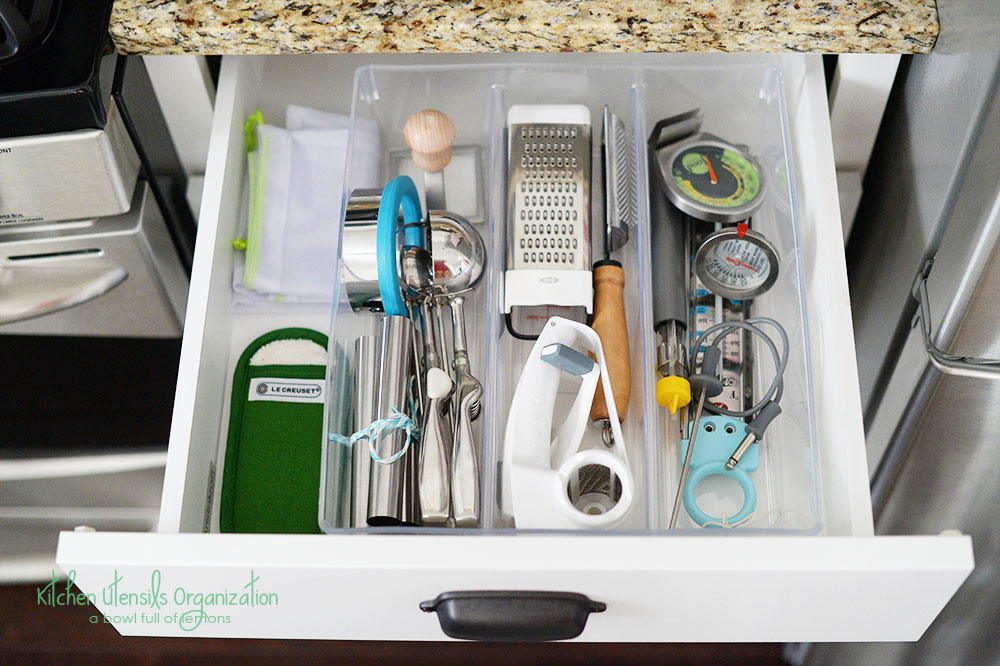 Finally, the last drawer contains:
Pastry tools
Graders
Temperature gadgets
Its "Plain & Simple" to organize your kitchen utensils.  Remember to "categorize" and don't forget to purge what you really don't need. It will give you the extra space for the things you do need.  Happy Organizing!
Tags: kitchen, organization, organizing, plain and simple
Blog, January 2014, Kitchen, Organize, Plain & Simple Organizing Posted in 25 comments