Is it really possible that this is our last link party for February?! How exciting to be moving on to a new month!  With Spring just around the corner, I am so excited to see all the fun, new, inspiring ideas you all are coming up with. If you're new to our party, welcome! Today is the day we ask you all to share your blogs with us. You can share what you're working on, what's inspiring you, what's challenging or calling you. All we ask is that you add our button to your blog! Each week, I feature three link ups; Toni's Pick, my pick and a link up that had the most views because of linking to our party.
Toni's Pick:
Setting up a budget can be a daunting task, sticking to it can be even more so. I don't know if there is a single success story when it comes to NEVER struggling to stick to your budget. We all make mistakes; we all spend outside of our guidelines at some point. The question is, what do you do when it happens? How do you get back on track and continue to work at making your money work for you.  Jessi, from The Budget Mama, shared a great post last week regarding just that situation and that's why her POST was picked as Toni's favorite this week. You'll definitely want to check out what Jessi has to share as she has some really great words of wisdom to pass along to you.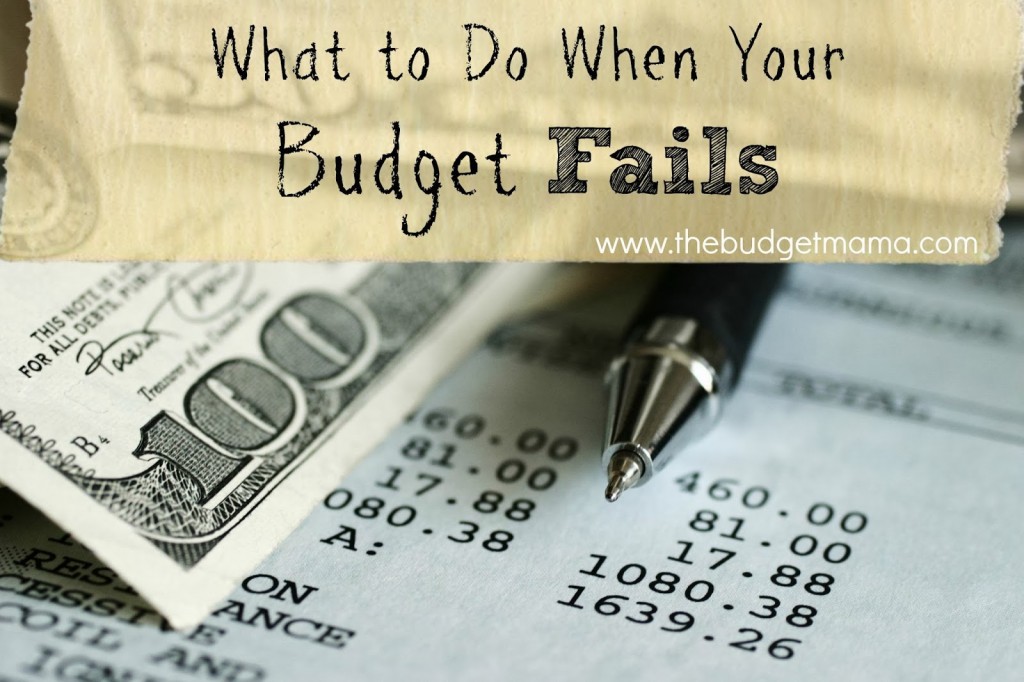 Rachel's Pick:
If you haven't noticed this season footwear trend, it's boots. They're EVERYWHERE and they are absolutely adorable! The trouble with boots is you want to keep the leather crisp and that's hard to do when they tend to, well, flop. I've tried a few pinterest- inspired solutions and haven't found one that works for me. I'm a big fan of simple solutions and I'm and even bigger fan of solutions that cost next to nothing (free is even better!) and that's why I picked Susan's link up as my favorite. From Organized 31, Susan shares her tried and true solution for storing your boots. Simple, sweet and to the point. That's for me. So head on over to her POST  so your boots never flop again!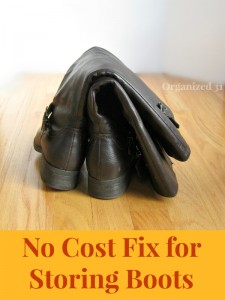 Top Pick:
Congratulations to Angela from, A Typical English Home. Her post on keeping a tidy home received the most visits from last weeks link party. If you missed her post, you'll want to check it out. She shares some great tips on how to purge, how to tidy up throughout the day and much more.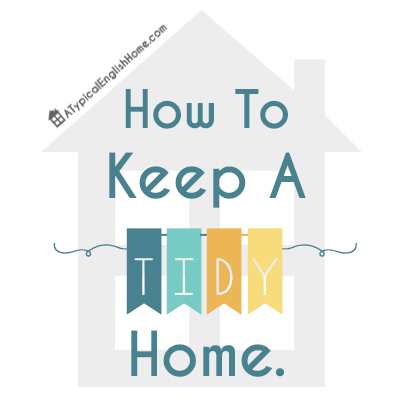 Now it's your turn! Be sure to grab a button and link up.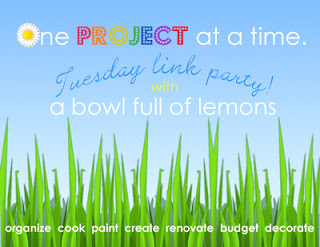 Tags: budget, link party, one project at a time
Blog, February 2014, One Project at a Time Posted in 27 comments