Happy Tuesday to you all! I hope all is well in your neck of the woods and I look forward to seeing what has been keeping you busy lately!  If I were to link up, you would see pictures of my girls at dance class, my daughter at soccer, my son with his hand in the fish tank, my house with projects in various stages of completion and pictures of my friends homes as I help them get organized. I want to see what you have to share today! We have three fantastic blogs featured; Toni's pick, my pick and then one of the blogs that was amongst the most visited because of last weeks link party.
If this is your first time joining us, I'm so glad you're here! Today is our link party where we invite you all to link your blog to ours. You can share your DIY projects, recipes, organizing tips, money saving ideas and just about anything else. We simply ask that you grab a button and post it on your blog so your readers can come check out the party as well.  If you don't have a blog, that's OK. You're welcome to browse the blogs that are linked and enjoy all the great ideas you'll get from them, and while you're visiting be sure to leave a comment letting them know you found them because of the party.
TONI'S PICK:
When it comes to making a space work, Heidi from One Creative Mom really hit the nail on the head. In today's technology driven society, having enough space to accommodate the demands of any sized family and the computer can be a challenge. You'll want to click <HERE> to see how Heidi faced the challenge and came out standing proud!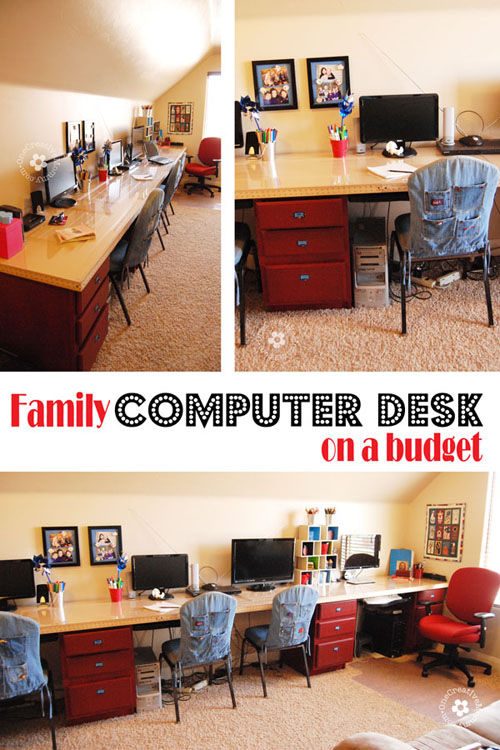 RACHEL'S PICK:
I really am such a huge fan of using what we already have and when you combine that with organizing, hands down I love it! That's why my pick this week had to be Supriti's DIY post on tranforming every day boxes into pretty storage bins. It absolutely inspires me to think outside the box (pun not intended) and continue to find new ways to use 'old' things.  Make sure you visit Hooked On Homes for more inspiring posts!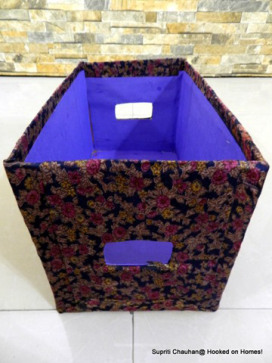 TOP PICK:
Sometimes, we just need to stop and bring it back to basics. We need to remember that less is more and time is precious. With that in mind, it's easy to see why Stephanie from, Jornie.com, was our most visited blog this week. Her link up on EXTREME SAVINGS really is a great reminder that we don't have to spend spend spend in order to enjoy life. Make sure you stop by if you haven't already!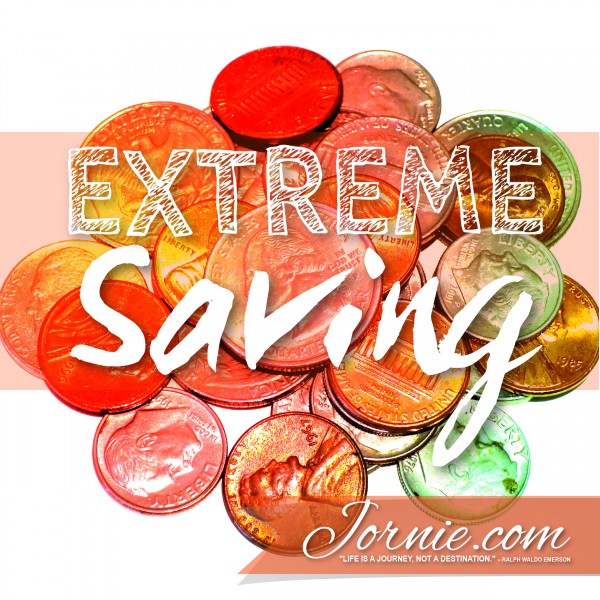 I hope these link ups have encouraged you to share your blog with us! Just be sure to grab a button before you do.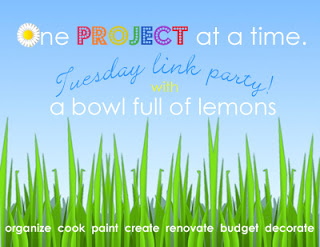 Tags: budget, DIY, link party, organizing
April 2014, Blog, link party, One Project at a Time Posted in 35 comments