Do you prefer to make your own cleaners? If so, The Organically Clean Home is the perfect cleaning companion for you!!  Today is the release day and you can get your own copy for around $10.  One of my very close friends Becky (aka Clean Mama) created this fabulous reference manual for those of us who care about the products we use in our homes.  Every recipe in this book is natural and safe to use around your family.  This book is sure to be a best seller, so pick up your copy here!!  Congratulations Becky. 🙂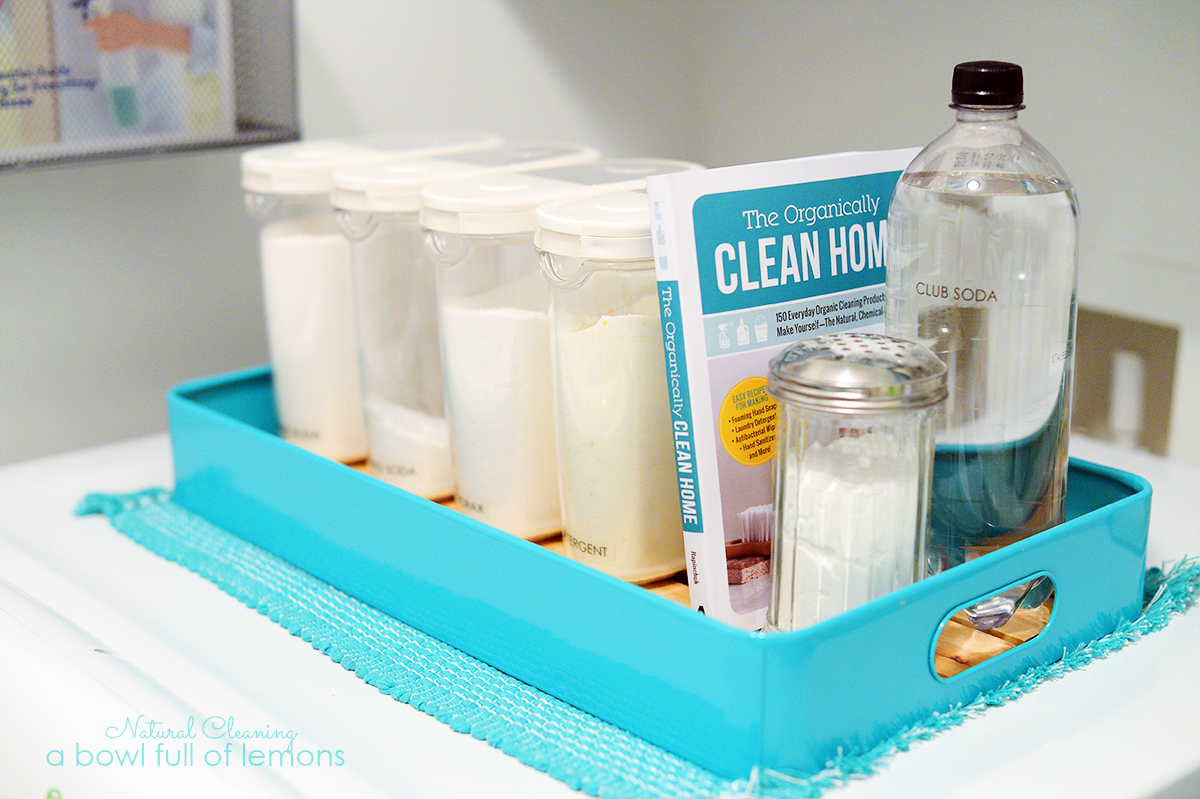 Pictured above are some of the cleaning ingredients I use to make my own cleaners.  If you missed my "Green Cleaning Caddy" post, you can revisit it here.  I share all of the natural cleaning ingredients needed to create your own cleaners.  The list goes perfectly with The Organically Clean Home. In the mood to clean?  Here are all of the other spring cleaning posts I shared this past month, at A Bowl Full of Lemons.
ABOUT THE ORGANICALLY CLEAN HOME:
Cleaning products that save money–and the planet!
Forget about chemical cleaners and pricey "green" products–all you need are a few simple kitchen staples to make your whole house sparkle! The Organically Clean Home features 150 easy-to-make recipes for cleaning products filled with all-natural ingredients you can trust (and actually pronounce!). From dishwasher detergent to antibacterial wipes, America's favorite cleaning blogger Becky Rapinchuk guides you through the steps needed to make these everyday necessities–without spending a fortune.
Complete with simple instructions for packaging and storing your homemade cleaners, you'll enjoy turning each room into a beautiful and toxic-free space with fresh-scented products like:
Lemon and clove hardwood floor cleaner
No-bleach laundry whitener and brightener
Peppermint glass and mirror wipes
Lavender and lemon bathroom disinfecting spray
Citrus foaming hand soap
With The Organically Clean Home, you'll save hundreds of dollars every month–and have a clean, healthy home that you and your family can feel good about.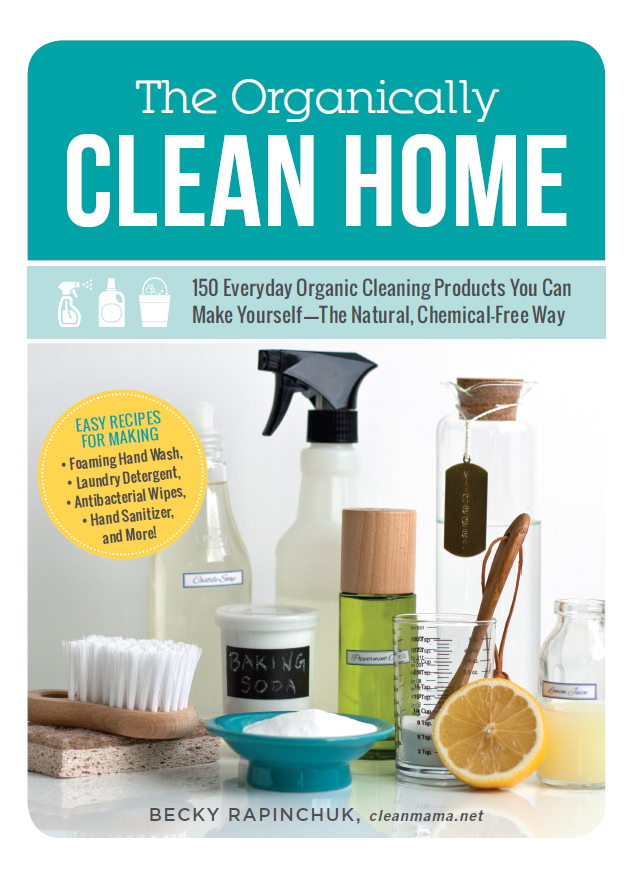 **This post contains an affiliate link. Thank you for your support to ABFOL & Clean Mama.
Tags: cleaning, cleaning recipes
April 2014, Blog, Clean, Cleaning, Cleaning Recipe, cleaning recipes, Green Cleaning Posted in 6 comments