Are you ready for summer?  Join me over the next three weeks, where I will share tips on how you can get your family & home ready for summer break (just in time for the last day of school).  I will go over the most important things you need to do to get your home organized for a successful summer.  Let's get organized!!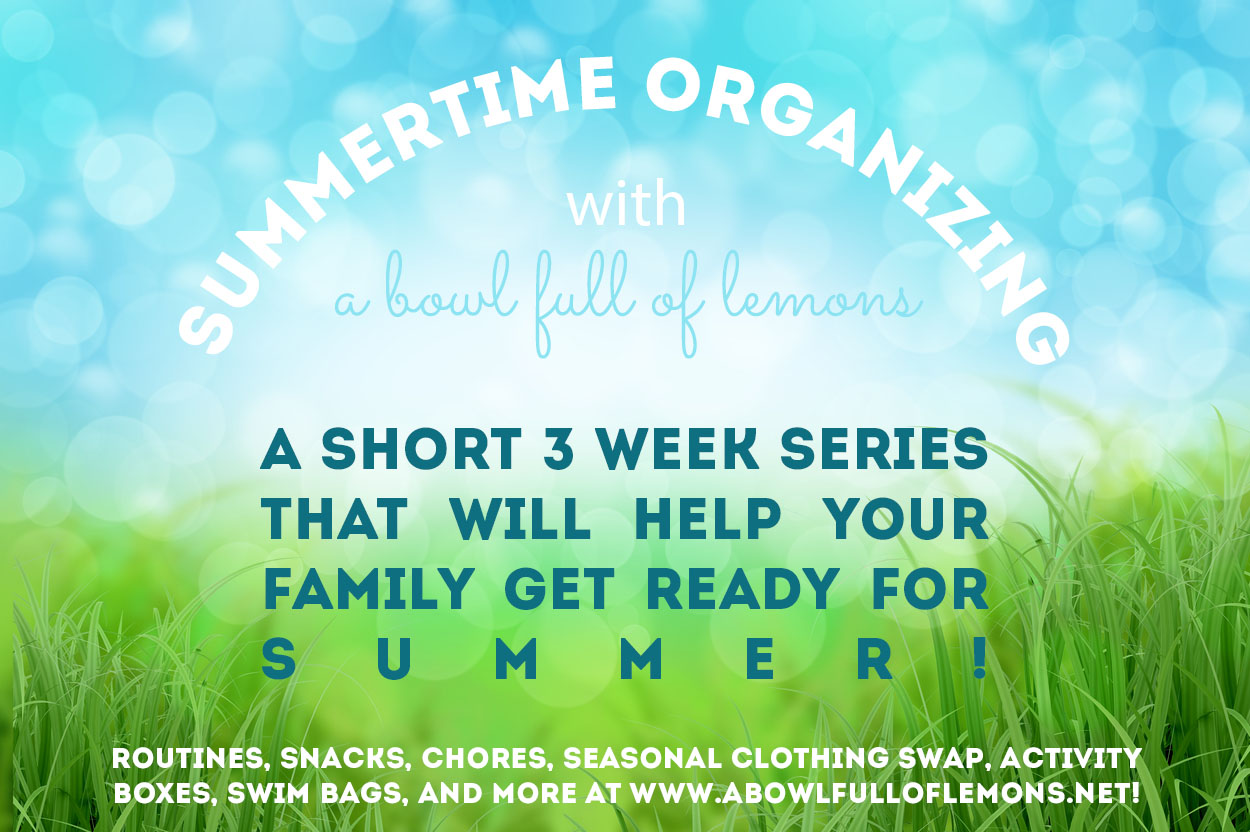 The topics I will be covering are:
Routines – What does your family have planned this summer?  I will help you set up a schedule & routine, so it will be filled with fun and memories.
Snacks – Is your kitchen stocked with healthy and easy to grab snacks?  We will create a "snack station" for the kids (and you).
Seasonal Clothing Swap – Do you still have sweaters and winter coats taking up closet space?  We will swap out (and organize) winter clothes.
Activity Boxes – Do your kids get bored easily?  We will create activity boxes for days when there just isn't anything else to do (the 'I'm bored" days).
Swim Bags – We will put together a swim bag for each child.  These are nice to have ready to go, so all you have to do is pack a cooler and go.
Chores – Stick to a cleaning routine!  I will help you set up a simple cleaning schedule for each child.
and More!
 Are you ready to get organized? I will begin next week. Hope to see you then.
Tags: organizing, summertime, summertime organizing
Blog, May 2014, Organize, Other Spaces, summer, summertime organizing Posted in 18 comments