Summer is just around the corner, which means that it's time to trade in your rain boots for your flip-flops and trade in your school calendar for your vacation calendar.  Whoo-hoo!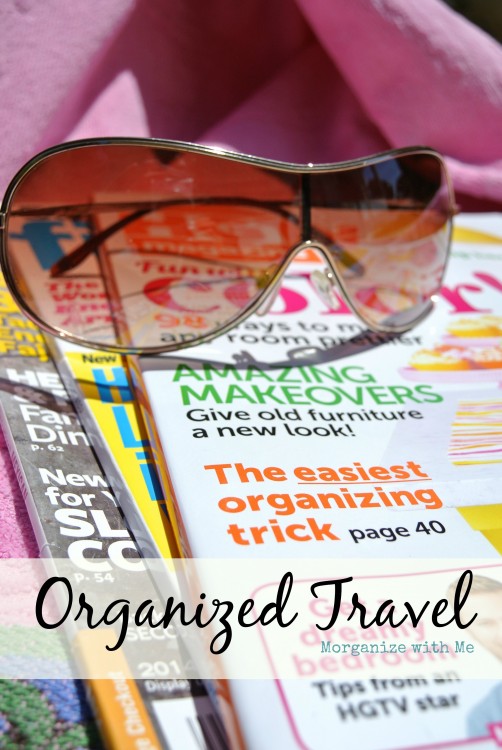 A little over a year ago, my family and I moved overseas to Europe.  Since living in Europe, we have been taking advantage of traveling – a lot (just over spring break we were in three different countries and two different continents!)  So, what I'm sharing about today is from my own firsthand experience.  My ten tips for "organized travel" will help you to better organize your travels, so you will be able to truly enjoy your time away!
Tip #1 – Be Realistic 
Whenever you travel, you need to be realistic.  Anticipate that there will be some unplanned events.  Expect the unexpected.  Remember that just because you are on vacation doesn't mean that everything will be smooth.  Allow for "regular life" to sneak in from time to time.  Plan in extra margin into your time schedule and allow for the hiccups!  (Hiccups like lost luggage, traffic jams, sickness and delayed departures.)
Tip #2 – Invest In Quality Luggage
Your bag of choice should roll easily and stand up to the wear and tear that usually occurs when you travel.  I'm a fan of black luggage but I actually recommend that you buy a different sort of color so that you can easily spot your luggage when picking it up from baggage claim.  Each family member should have a piece of luggage that they can roll and/or carry themselves (age-appropriate).
*If you plan to travel with only carry on luggage be sure to double-check the airline's specific measurement requirements for carry on luggage.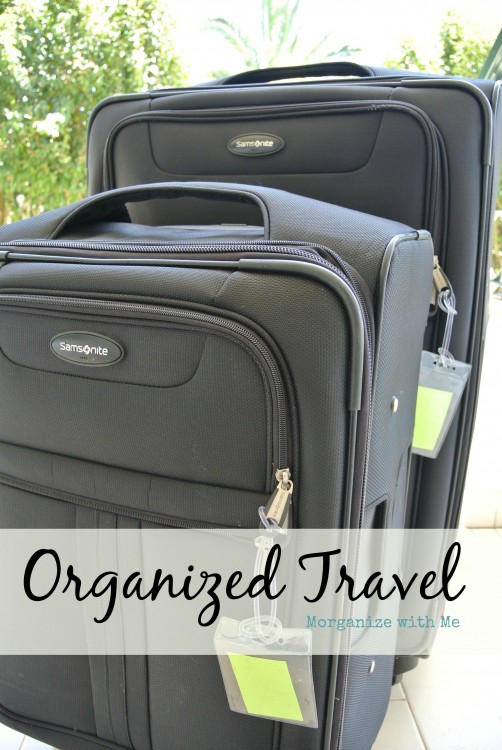 Tip #3 – Plan Neutral Outfits
When packing your clothes, stick to neutral colors.  White, grey, black, browns and navy, as your basic pieces (pants, skirts and shirts).  Then use your accessories; earrings, scarves, hats, belts etc., to add your punches of colors.  This will allow you to easily mix and match your pieces and stretch your wardrobe while on vacation.  When packing be sure to be focused on packing "outfits" so that when you open up your suitcase you can quickly know what to wear from day-to-day.  Also include lots of layers; light jackets, vests and cardigans will easily stretch your outfits.
Tip #4 – Organize Your Carry On  
Each family member should have their own carry on (age appropriate) that can be carried hands free.  A bag with lots of compartments is essential to easily organize all of the items you should pack. (I also carry a small cross body bag (purse) that I can easily slip into my backpack.)
 Here are the items that I recommend packing in your carry on:
1 Outfit (a change of clothes, just in case…)
Toiletries (chapstick, tissues, lotion)
Reading/Entertainment Phone/Camera/Computer
Medicine (cough drops, eye drops)
Snacks (food, gum, mints, lollipops)
Comfort Items (neck pillow, eye pillow, ear buds, ear plugs)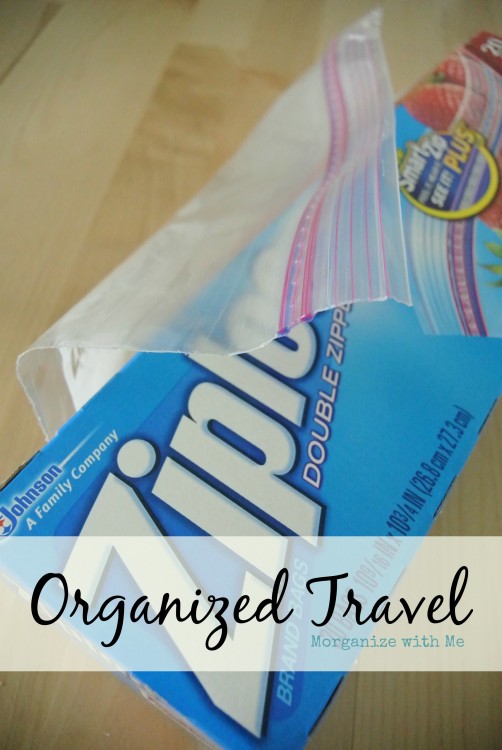 Tip #5 – Carry (extra) Bags 
While not very sexy, these are sooo important.  I can't begin to tell you how important it is for my family to carry plastic bags.  We use them to protect our electronics, phone and/or camera.  We use them for sick kids, I won't elaborate.  We use them to collect garbage from the car or plane.  We place the seashells and wet bathing suits in them.  We place toiletries that need to be held out for security (the quart size).  And we use a plastic bag to contain the travel documents and passports.  Additionally, we also pack along a laundry mesh bag to collect the dirty laundry and I also toss in a collapsible shopping bag, just in case we do a little of what I like to call, "over-shopping!"
Tip #6 – Add Snacks & Entertainment
Plan ahead by packing snacks so that you are prepared.  Sometimes when traveling you have to go longer between regular meals.  There is often a degree of uncertainty when traveling, so have some convenient snacks just in case.  It is also important to pack along items that will help you during the "down" time.  Pack your books, I-pad, magazines, games or anything that will be helpful to keep you (and your family) entertained.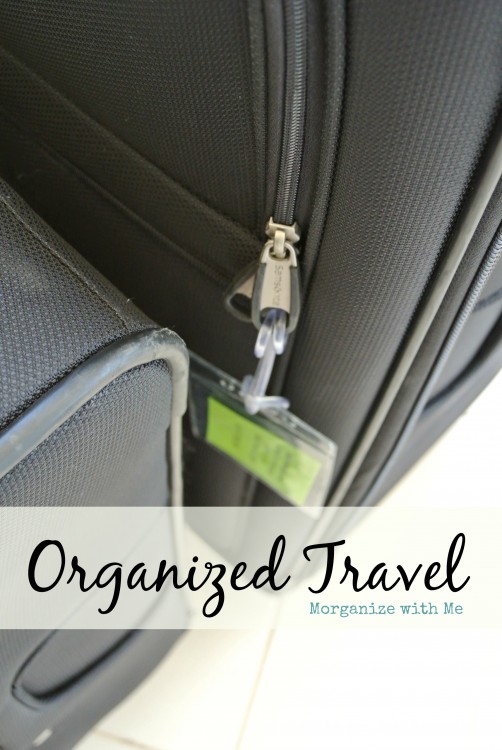 Tip #7 – Label Everything
I made luggage tags for our bags so that we have one less step to take care of when we are checking in our bags.  They also provide us with the peace of mind that if we misplace a bag at any point, the bag is already labeled.  And, the tags help us to spot our black luggage because the tags are bright green!  (A great solution if you DO have black luggage.)
Tip #8 – Pack Medicine & Comfort Items
Be sure to include in your packing all of your regular medications and the extras that you might need rather for motion sickness or sleeping aid.  When you are traveling, it is helpful to be prepared for any physical upsets that might happen when you are away from home.  Additionally, pack the things from home that help to make you comfortable, your child's blanket, a noisemaker, a special pillow…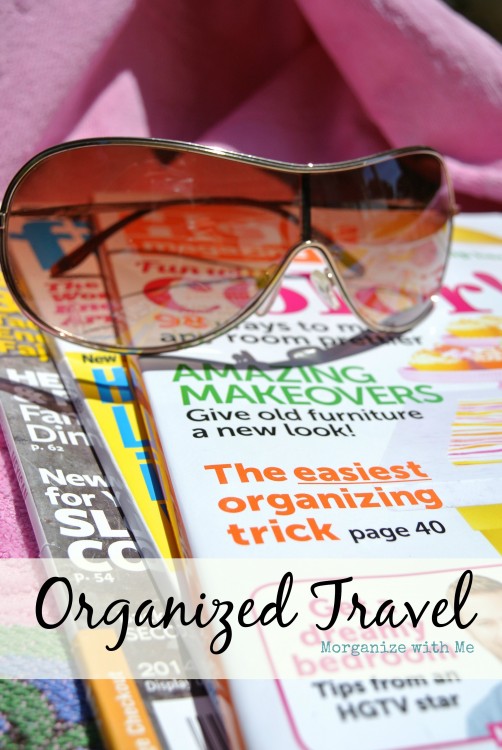 Tip #9 – Bring Your Second Best
Bring your best version of YOU, but don't bring along your nicest pair of sunglasses, your favorite pair of earrings or the hat that you just couldn't bear to part with.  As you pack for vacation, plan to bring the items that will serve the purpose, but won't break the bank if you lose them or break them.
Tip #10 –  Ask Questions & Seek Advice
Talk to anyone you can before going to your destination.  Pick their brain, ask them all your questions, or google your questions.  It is better to ask questions on the front end and have as much knowledge as possible before taking off on any kind of adventure.
Hoping you have Happy, Safe, and Organized Travels this summer!  
Bon Voyage!!!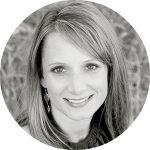 Morgan is the energetic and motivated, but also realistic girl, behind Morganize with Me. Her mission is to share tried and true techniques that she hopes will encourage her readers and clients as they focus on their health and homes.  Her life is full and fun and somewhat messy too.  She is focused on trying to control the "chaos" while managing her health and home in a way that aligns with her values and goals.  While living abroad in sunny Portugal, she is working to simplify, prioritize, and measure progress one day at a time.  Join her as she attempts to control the chaos!
Tags: contributor, organization, packing, travel, vacation
Blog, family, May 2014, Morganize With Me, packing, summer, vacation Posted in 14 comments