I've shared how I organize under my kitchen sink in the past (here and here) and it's time for an updated look.  Thanks to  3M Command, I'm utilizing even more space for a functional & organized look.  You'll notice the difference right away.  The first thing I did was remove everything from the cabinet and wiped it clean.  I also cleaned off the area (where I'm installing Command hooks) with rubbing alcohol, to help with adherence.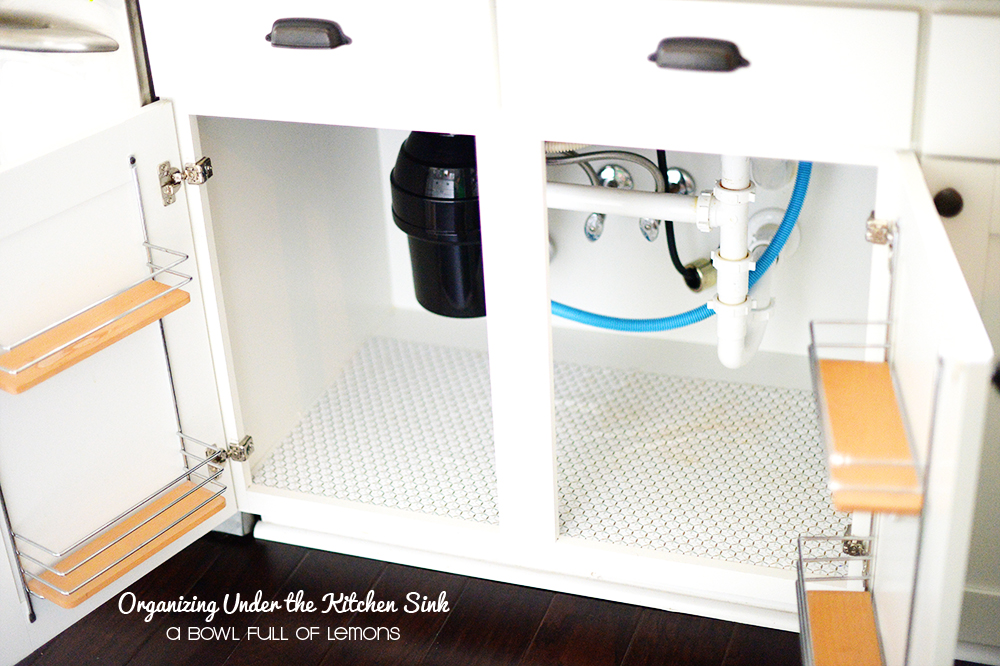 Next I gathered some organizing bins.  I found these great plastic refrigerator bins at TJ Maxx.  They work well in the space since they are narrow and short. My garbage disposer takes up a lot of room.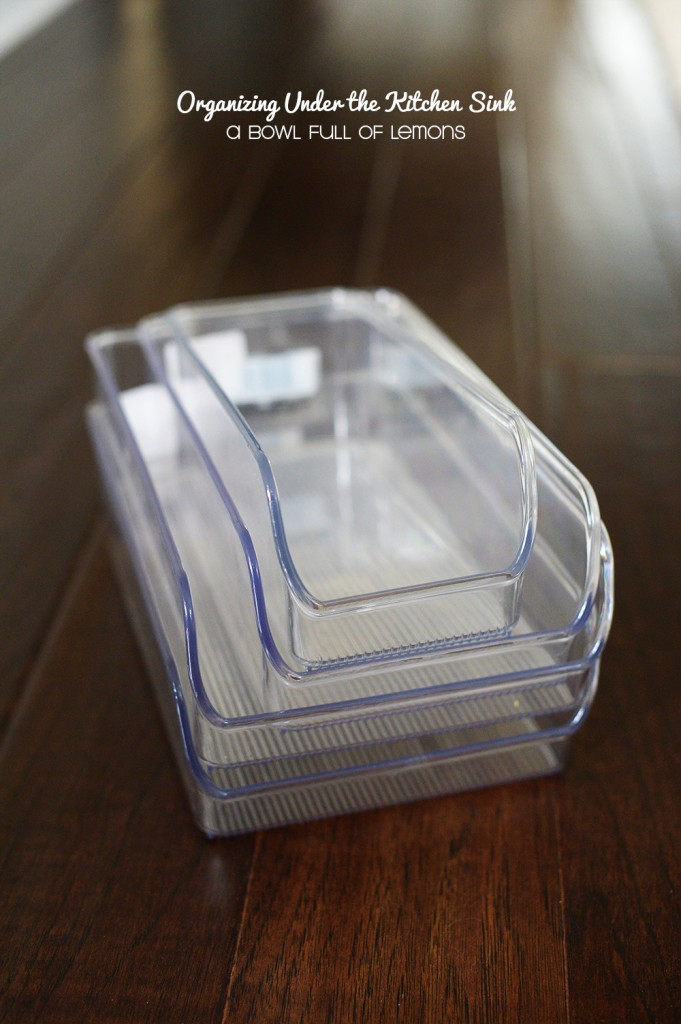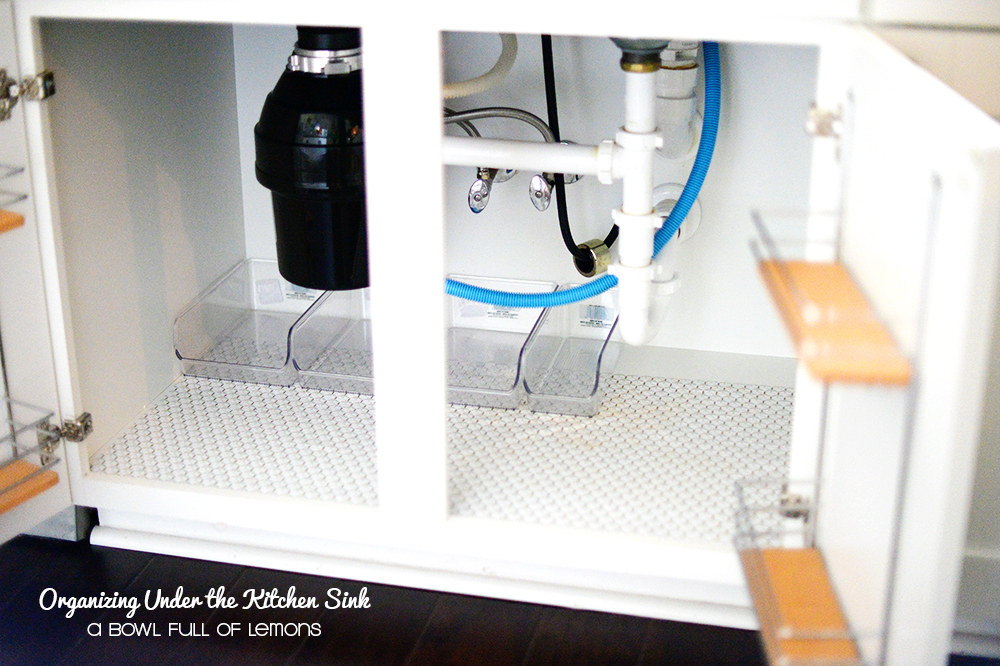 After I placed the bins in the cabinet, I organized the cleaning supplies & microfiber cloths into baskets.
… then I placed them in the cabinet.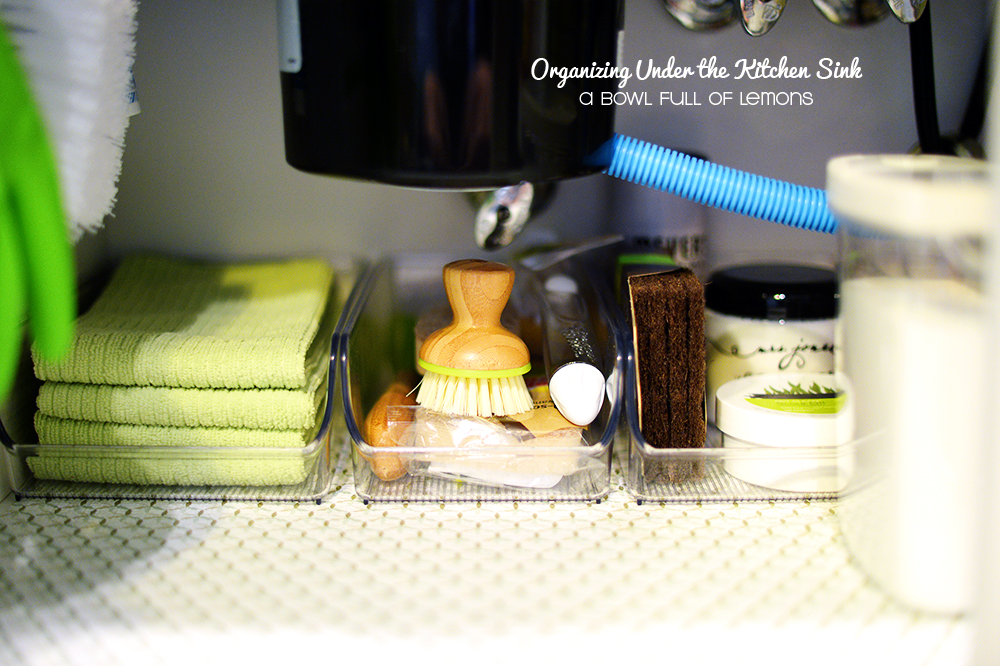 Once everything was organized into the bins & baskets, It was time to hang my Command hooks. I chose the Glamorous Green Wire Hooks & Medium Hooks. They match the "green" cleaners I use perfectly.
Next I hung the cleaning tools. (Remember to wait an hour before using the Command hooks).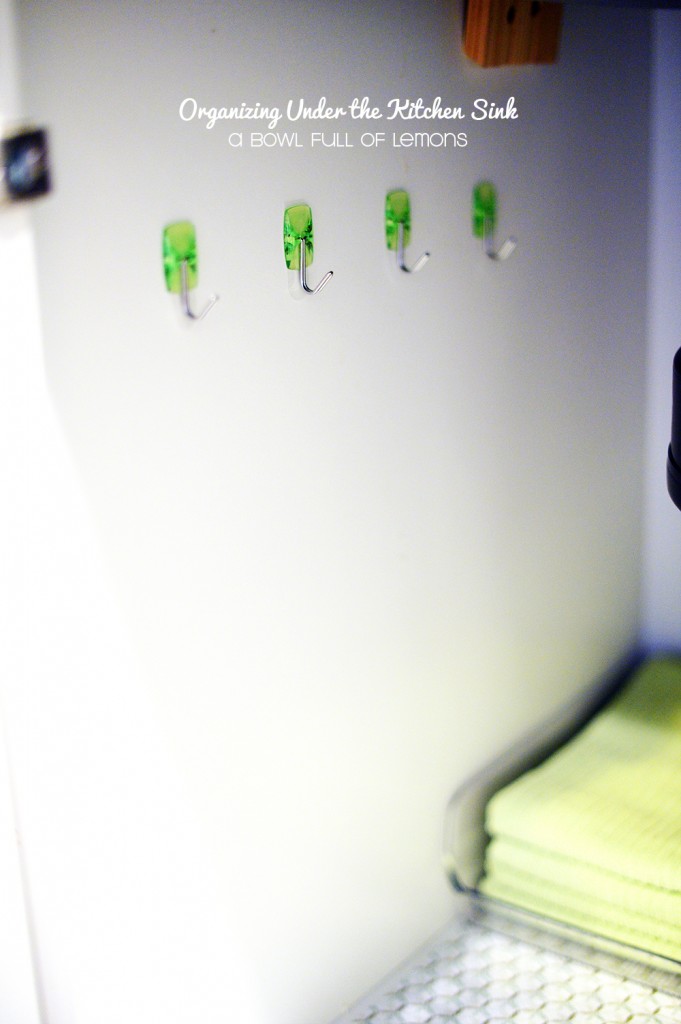 I hung kitchen gloves, a squeegee, a scrubbing brush and a lint brush.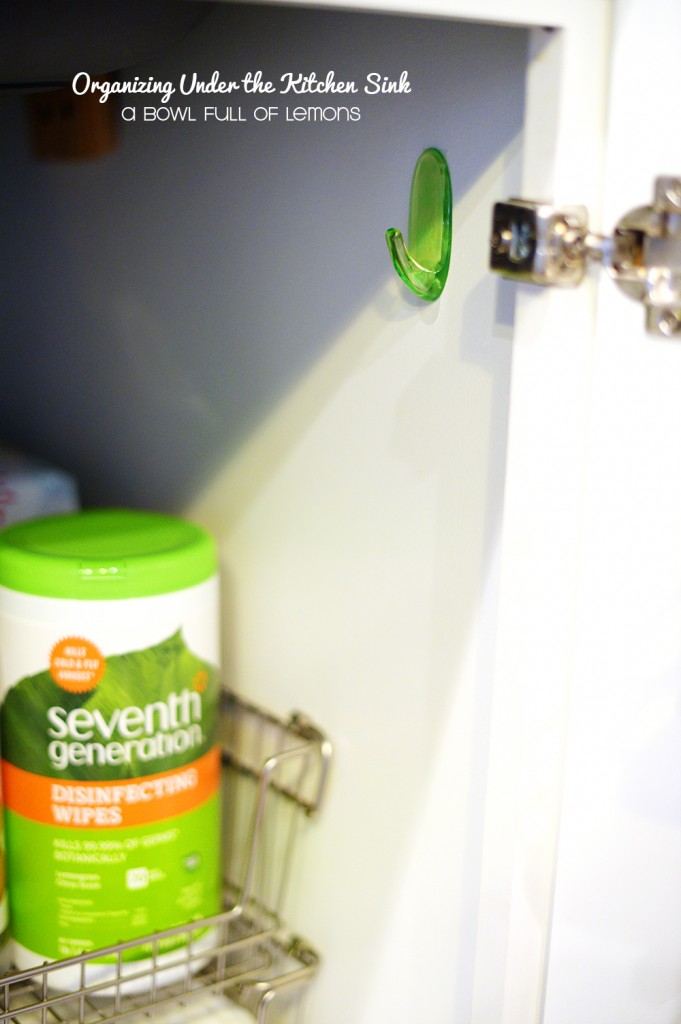 On the right side wall of the cabinet, I placed another Command hook. I keep a microfiber cloth here.  I use it to wipe down my kitchen appliances (throughout the day).  So many fingerprints!
After the hooks were installed, I organized some cleaners into stackable wire baskets (purchased at TJ Maxx).  I placed these baskets in front of the short & narrow bins.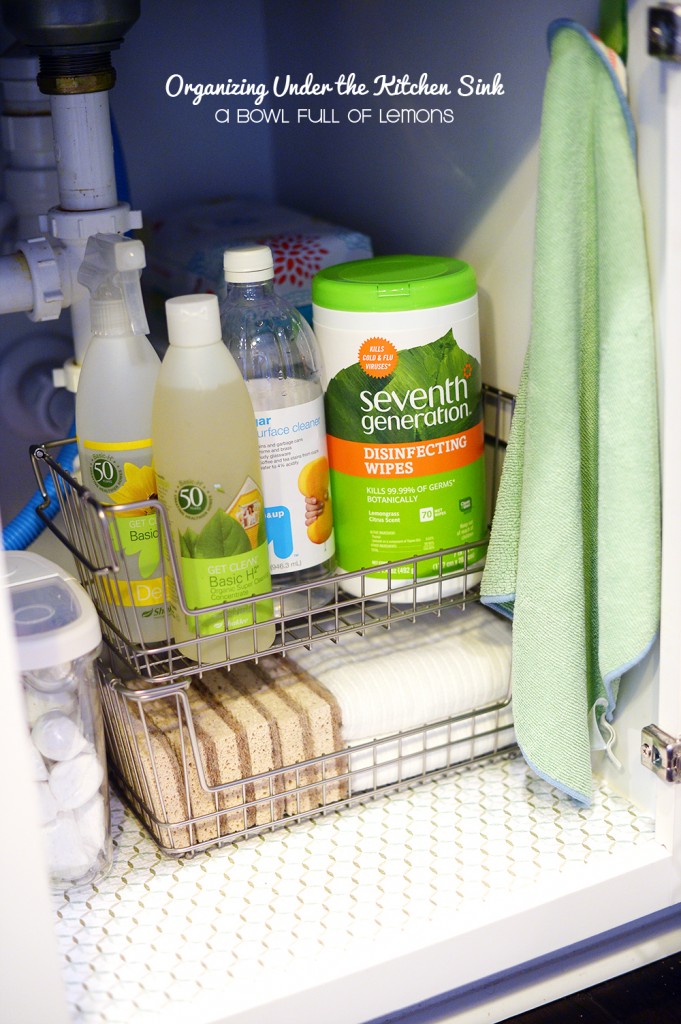 I placed sponges & microfiber cloths in the lower basket. To the left are my clear Ikea containers. I store dishwasher detergent packs in them.
Last but not least, I placed my frequently used cleaners in the door organizers. These came standard in my cabinetry when I built the house.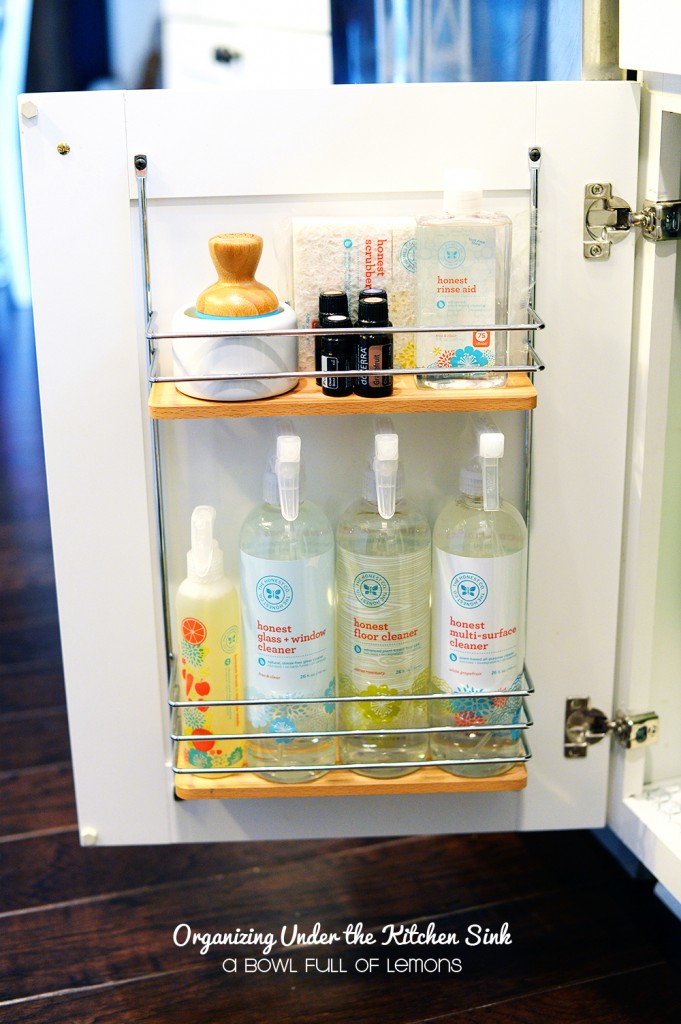 I love having these paper towels at arms reach, after I wash my hands.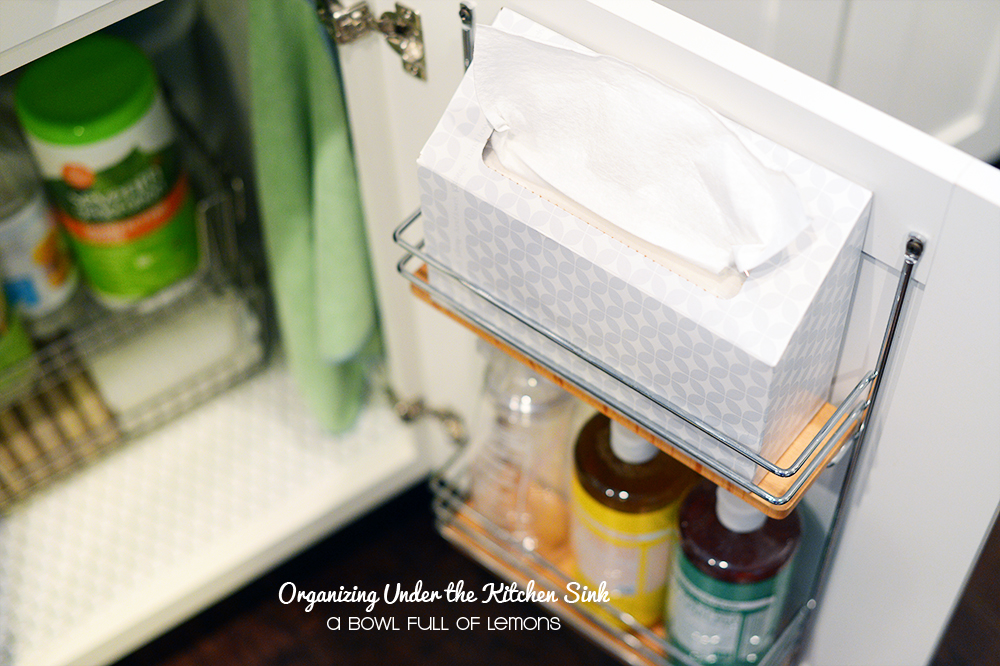 Thanks to Command products, I am in love with my new space.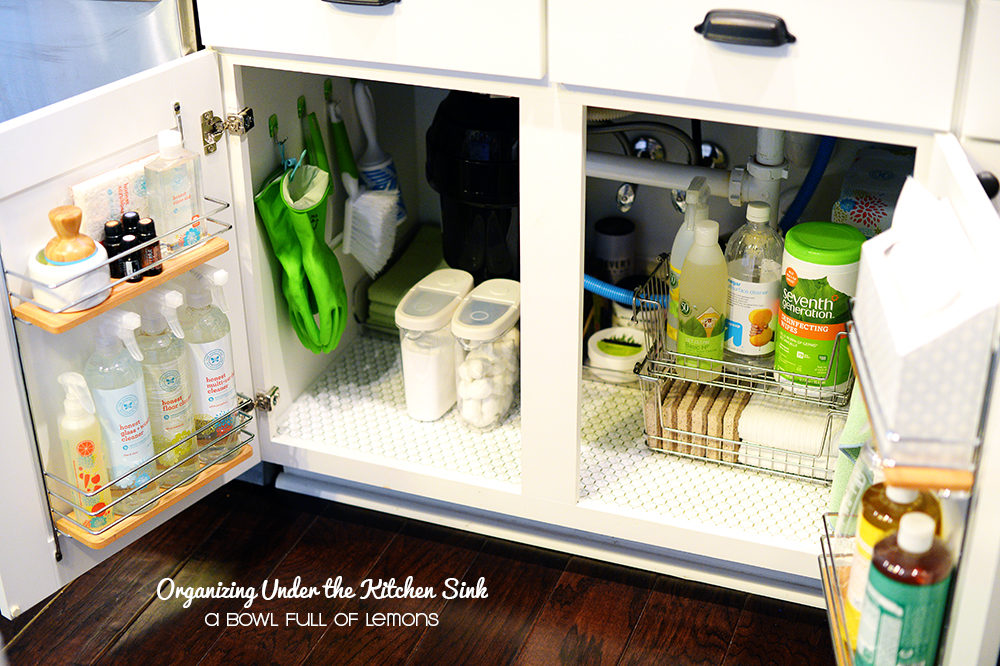 Disclaimer: This is a sponsored post by Command Brand. All opinions are my own & I only recommend products or services I use personally and believe my readers will enjoy. I am disclosing this in accordance with the Federal Trade Commission's 16 CFR, Part 255: "Guides Concerning the Use of Endorsements and Testimonials in Advertising.  Please click here for full disclaimer.
Tags: cabinets, cleaning, command, green cleaning, kitchen, organization, organizing
Blog, Cabinets, Clean, Cleaning, command, ikea, Kitchen, Organize, September 2014 Posted in 42 comments