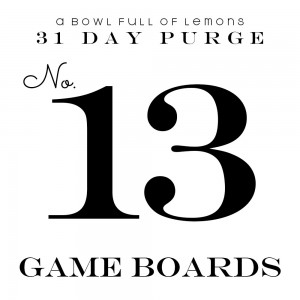 Welcome to Day #13.  It's time to purge some of those old game boards.  If you don't play it anymore, why keep hanging on to it?  Let it go.  Someone else would love to take it off your hands.  I happily let a lot of ours go to charity.  🙂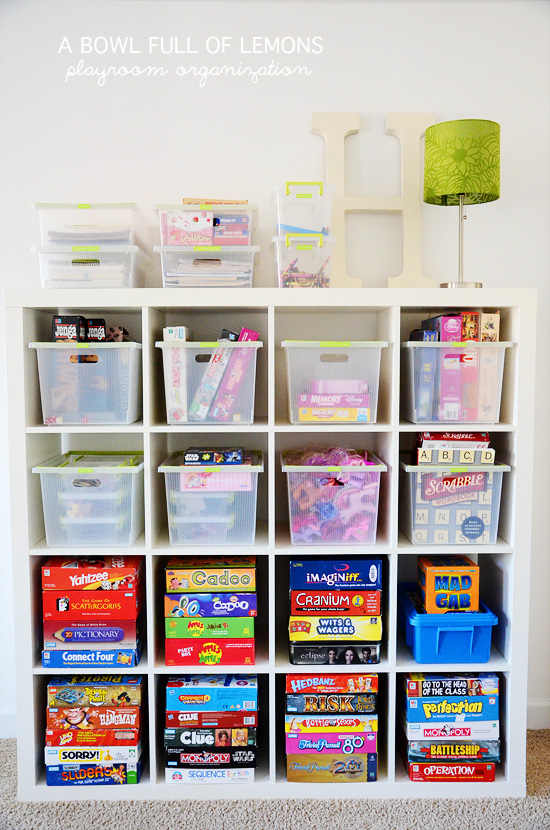 This is what we had before the purge.

Purge Day 13: Game Boards
Task:  Pull out game boards & puzzles from all closets & rooms.  Make 2 piles (keep & purge).  Decide as a family, what you want to keep or toss.  This alleviates any surprises down the road, when someone is looking for a game.  Ask your family these questions.
Have we played this game in the last 12 months?
Does the game have all the pieces? (Go through each box)
Is the game in good working order? (broken, torn, etc)
If you answered no to any of these questions, it's time to purge.

Organizing Tips:
Place small game pieces in ziploc baggies.
Place puzzles in smaller boxes or baggies (to allow for more space). Don't forget to cut out the small picture on the side of the box.
After the purge:  We purged a lot of game boards that we never played.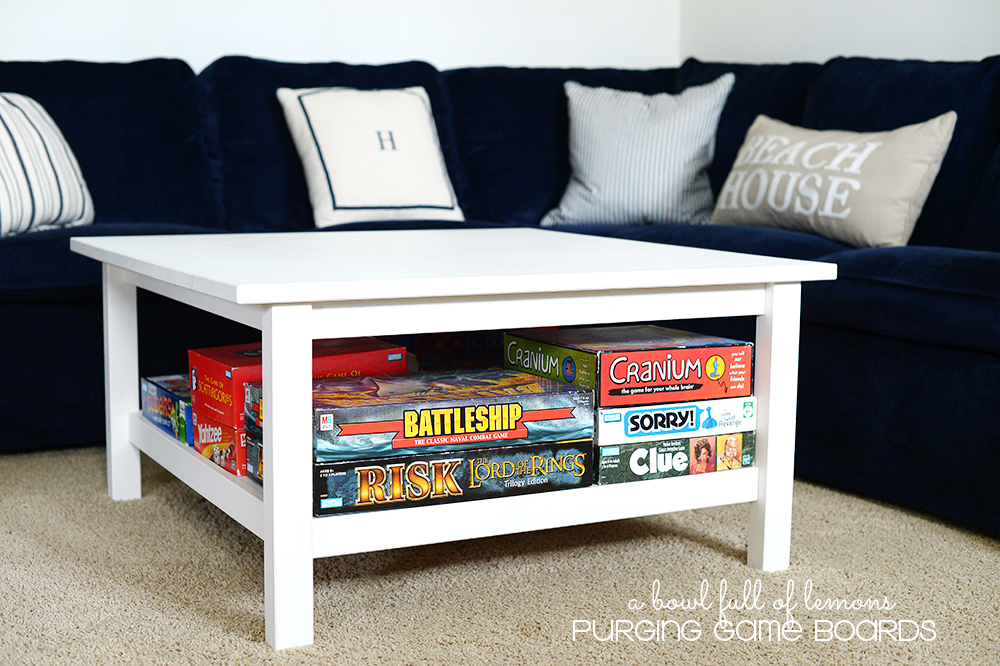 If you are new to the purge, start at the beginning HERE. Don't forget to share your purge pictures on Instagram using the hashtag #abfol31daypurge. I'll see you back here tomorrow for another task.
HAPPY PURGING!
Tags: 31 day purge, declutter, organize, toy organization
31 Day Purge, Blog, decluttering, October 2014, Organize, Other Spaces, purging clutter, toy organization, Toy room Posted in 3 comments