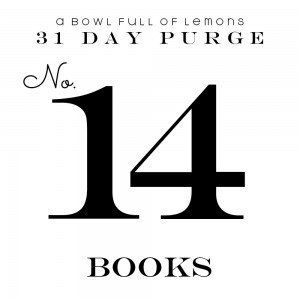 Welcome back to the 31 Day Purge.  Today we are sorting through and purging books. If you are a lover of books, you probably need it most. Don't forget the kids books too. Have a great day purging!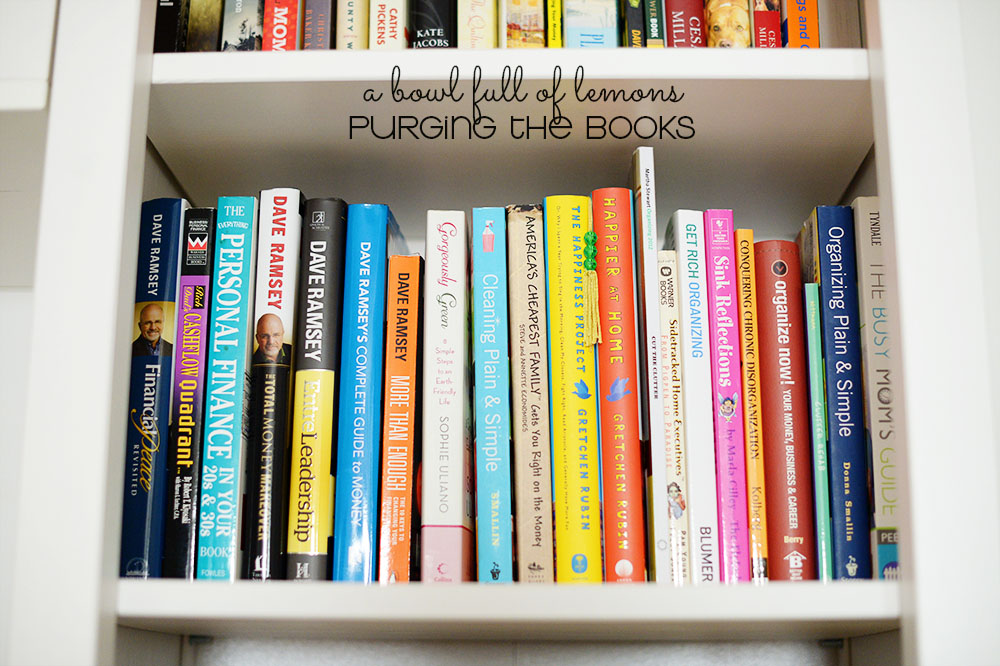 Purge Day 14:  Books
Task:  Browse through every bookshelf in your house.  Pull out any books you no longer want, probably won't read, & outdated reference books.  Sell the books to a used bookstore or donate to your local library or shelter.
Organizing Tip:  Reorganize your bookshelves into genres.  Designate each shelf as a different category.
My Bookshelf:  I love to read, so I keep my books in the area where I use them most,  organized on a bookshelf in my master bedroom.  If you love to read as much as me, join my virtual book club & see the books we've read.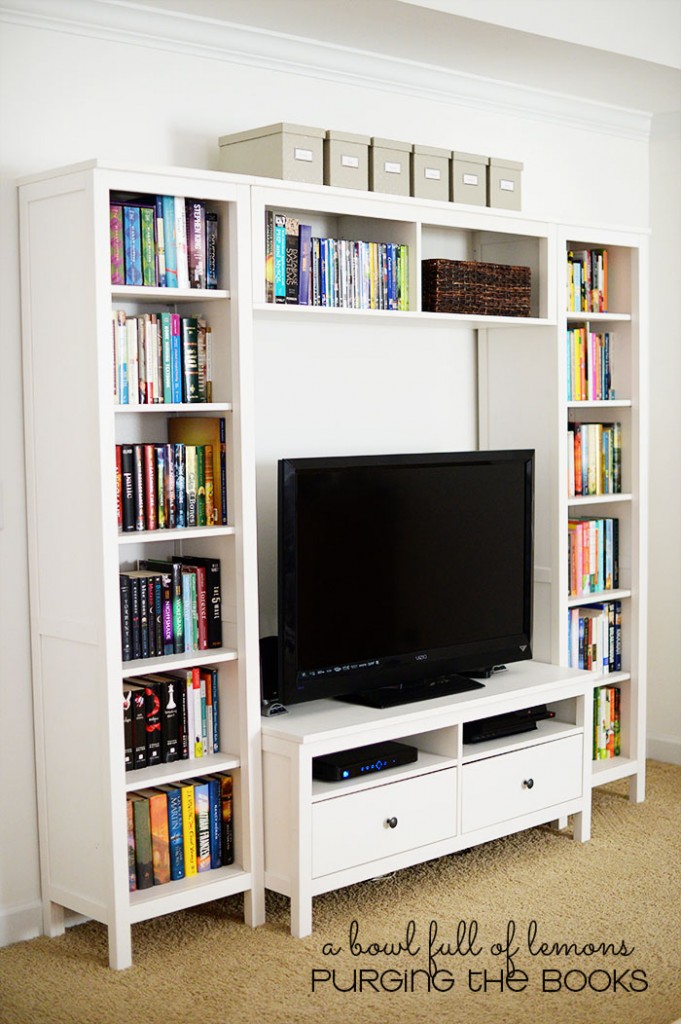 If you are new to the purge, start at the beginning HERE. Don't forget to share your purge pictures on Instagram using the hashtag #abfol31daypurge.
HAPPY PURGING!
Tags: 31 day purge, book organization, books, declutter
31 Day Purge, Blog, decluttering, October 2014, purging clutter Posted in 6 comments