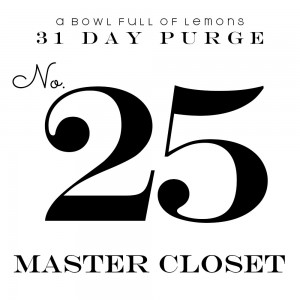 Welcome to day 25 of our 31 day purge.  I hope your starting to see a transformation in your homes.  Purging creates order and we need order to function well.  Today we are purging the master closet.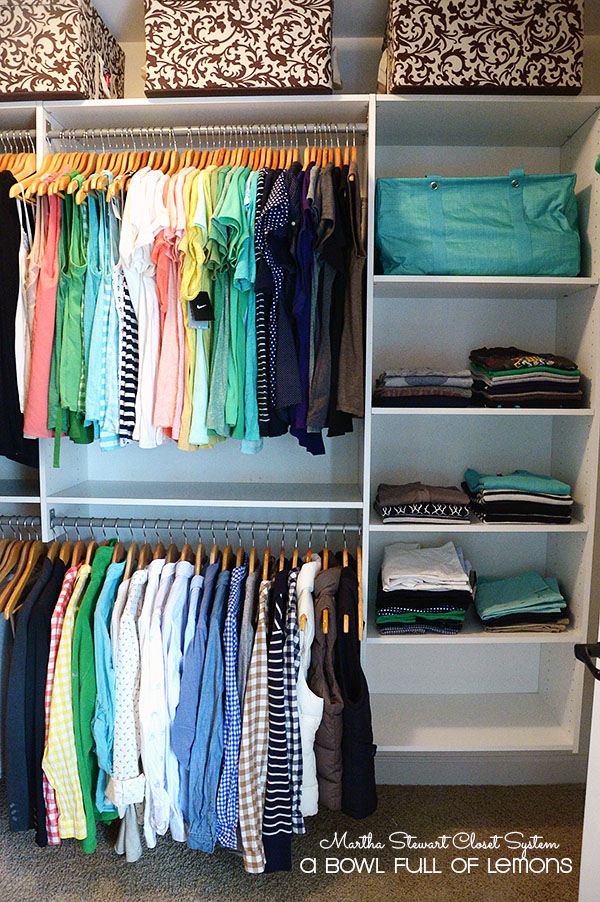 Purge Day 25: Master Closet
Task:  Pull out your clothes from the closet & place them on your bed.  Go through one piece at a time.  Ask yourself these questions then purge away!
Does this still fit?
Have I worn this in the last 12 months?
Is it still in good condition (holes, stains, etc)?
Can I live without it?
Organizing Tip:  When it's time to put them all back, hang your clothes together by type (short sleeve, long sleeve, pants, skirts, etc).  To see how I organized my master closet, visit here and here.

If you are new to the purge, start at the beginning HERE. Don't forget to share your purge pictures on Instagram using the hashtag #abfol31daypurge.
HAPPY PURGING!
Tags: 31 day purge, closet, declutter, master closet
31 Day Purge, Blog, closet, decluttering, decluttering Posted in 5 comments