A friend pointed out, today, that our kids have roughly 50 days left of school. I kindly reminded her that we still have snow on the ground. Easter is roughly 2 weeks away and many are already enjoying Spring break. How is Spring shaping up in your neck of the woods? Are you decorated for Easter/Spring? Are your seasonal clothes swapped out and have you started preparing your pool/beach bags? Are you neck deep in Spring cleaning? I would love for you to share your latest Spring posts to encourage those of us still crunching on snow and wishing the trees would bud!  Today is our link party, and so we invite you to share your latest posts with us and our readers.
If this is your first time partying with us, welcome! Every Tuesday we stop what we're doing and turn the spot light on all of you, our wonderful readers and fellow bloggers. Our link party is where you're invited to share your crafts, home projects, organizing and purging tips, recipes galore and everything in between…Please, link up and share your pride and joy, your sweat and your tears as you showcase your hard work. Here's how it works
Use the linky at the bottom of this post to link your blog to ours, feel free to share whatever has been keeping you busy lately.
Share this party on your Facebook page so your readers know to come join in the fun.
Visit your fellow linking blogs and leave them a comment so they know you're a part of the party too.
Comment here and tell me which was your favorite blog to visit. You never know, it could end up being featured.
Make sure you check back throughout the week. This party lasts all week long, until our next party, next Tuesday.
TONI'S PICK:
The laundry room can be a catch all for anything in need of cleaning. Stain sticks, pre-soak solution, pins, and so much more. The space, no matter how big or small can get crowded FAST. With some simple functional, yet stylish organizational elements, this space can be ready for whatever mess your family brings your way. Maria from Graceful Order, found just the way to melt function with form to create a laundry space that makes this chore a little more enjoyable.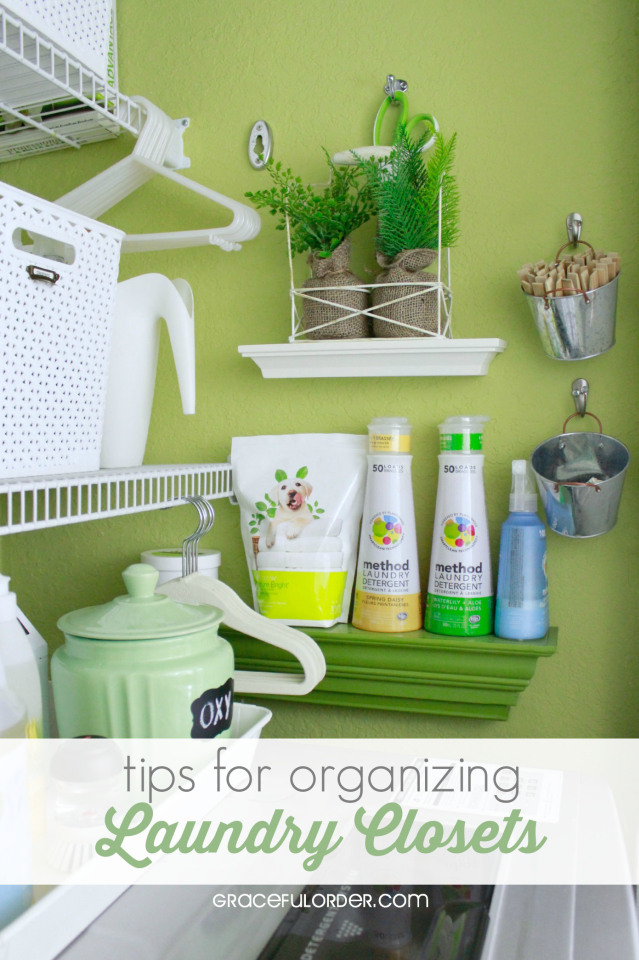 RACHEL'S PICK:
Have you ever found yourself in your car wishing you had that one small item with you, a hair tie, hand sanitizer or tissues? Sara from The Domestic Goddess, has certainly been in that situation before and found a solution to fit her needs, perfectly. Creating a kit specifically for her car, she'll always have those odds and ends right on hand whenever she might need them.  Make sure you check out her post to see what all she included and then get inspired to create your own kit! I would love for you to share what YOU would keep in your kit; in the comments below.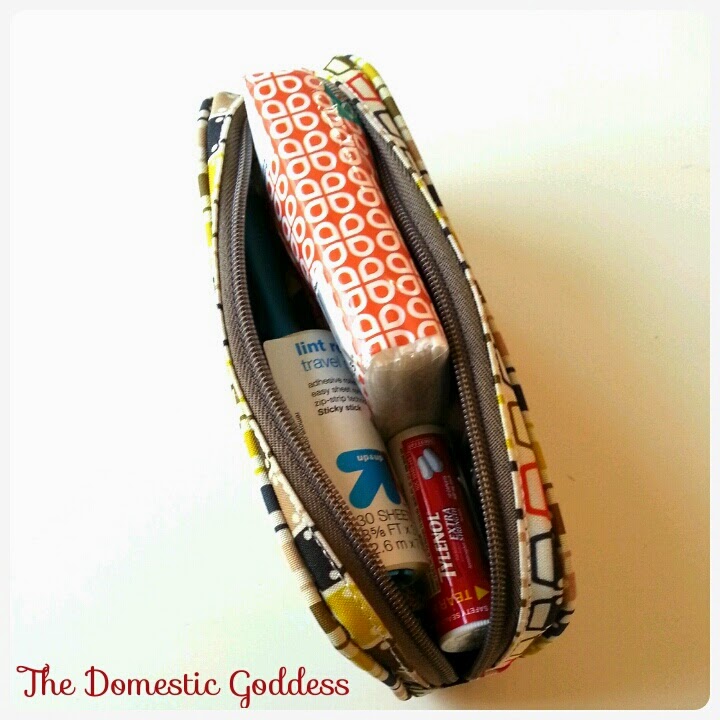 Tags: laundry, link party, one project at a time, organization
Blog, link party, March 2015, One Project at a Time Posted in 25 comments