Welcome to week three of our Spring Clean in 30 Challenge.  We are doing some major cleaning this month.  If you've missed the first two weeks, you can see them HERE.  If you're new to the challenge,  Clean Mama and I kicked off "Spring Clean in 30" on April 1st.  We are in the process of completing 30 cleaning tasks (each under 30 minutes) for the next 30 days & sharing daily on Instagram.  If you don't have an Instagram account, you can find out what we've been cleaning each week – here on the blog.  If you have an Instagram account, follow us @abowlfulloflemons and @cleanmama to see our daily tasks.  We would love for you to join the challenge & share with us, using the hash tag #springcleanin30.  Don't forget to tag us so we can see your progress. Print out the schedule here.  Here's an overview of what we accomplished during week three.

WEEK 3
Day 15: Vacuum Couches & Chairs (Wash slipcovers)
Day 16: Wipe Down Kitchen Cupboards & Drawers
Day 17: Clean out Washer & Dryer
Day 18: Wash Windows & Mirrors
Day 19: Vacuum Mattresses & Flip
Day 20: Wash Window Sills
Day 21: Clean Bathtubs & Showers

 Day 15:  Vacuum couches & chairs.  Also wash slipcovers if needed.  Read manufacturers directions carefully.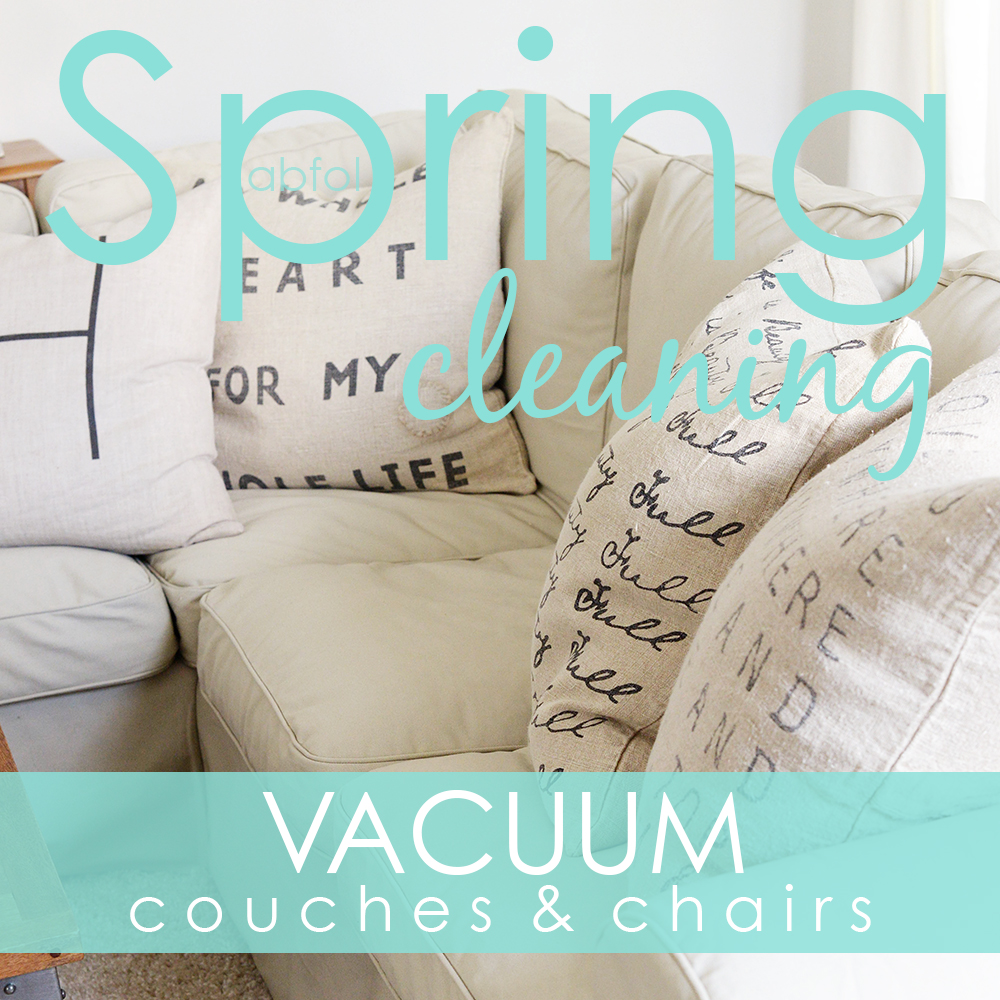 Day 16: Wipe down kitchen cupboards & drawers.
My favorite cleaner for this chore is plain old vinegar and water (25% vinegar). For painted cabinets, use a damp cloth with mild soap and water.  For wood, you'll want to use a cleaner like Murphys oil soap.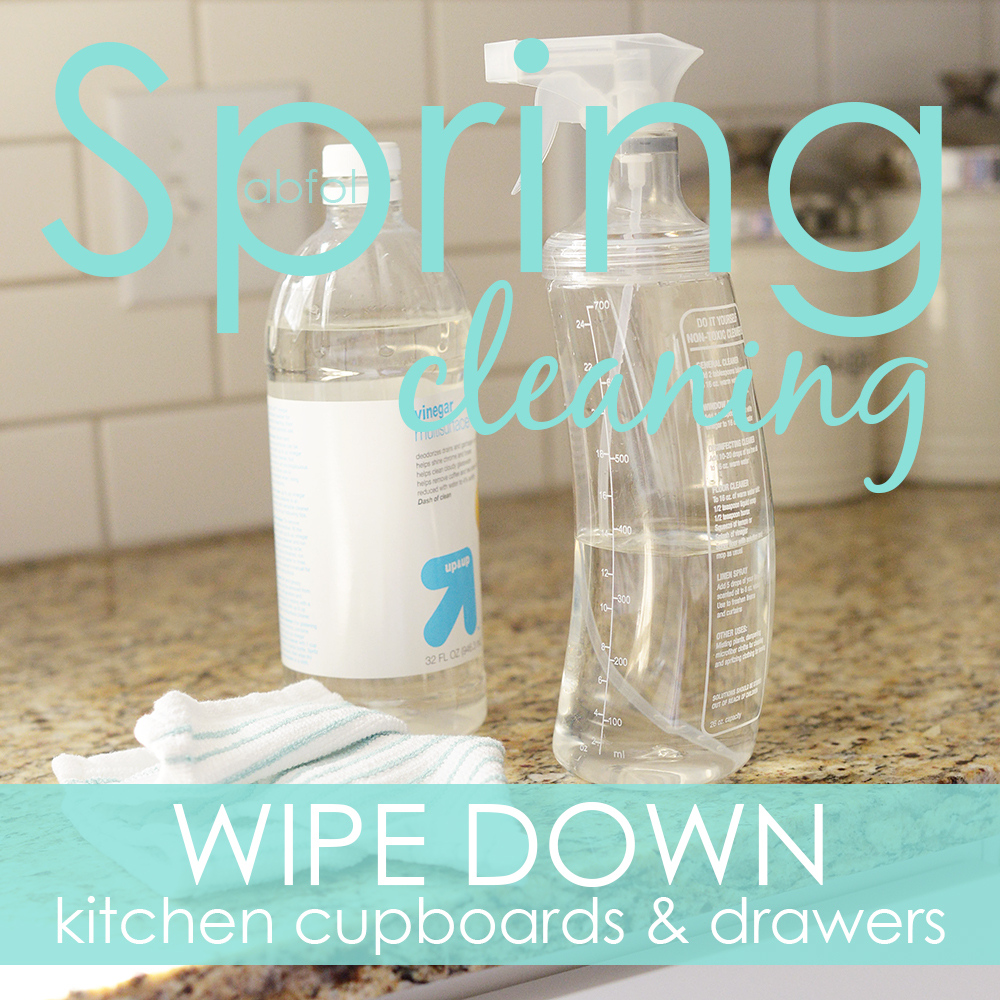 Day 17:  Clean washer & dryer.
Pull both appliances out from the wall and vacuum behind/under. Wipe down the outsides really well. Clean all around the gaskets & crevices. Vacuum out the lint trap and exhaust. Pour 1 cup of bleach (or vinegar) directly into the washer drum and run on the hottest setting (sanitize or clean setting if you have it) to kill mildew and bacteria. Clean out the soap dispenser with water and vinegar. Remove all removable parts and clean.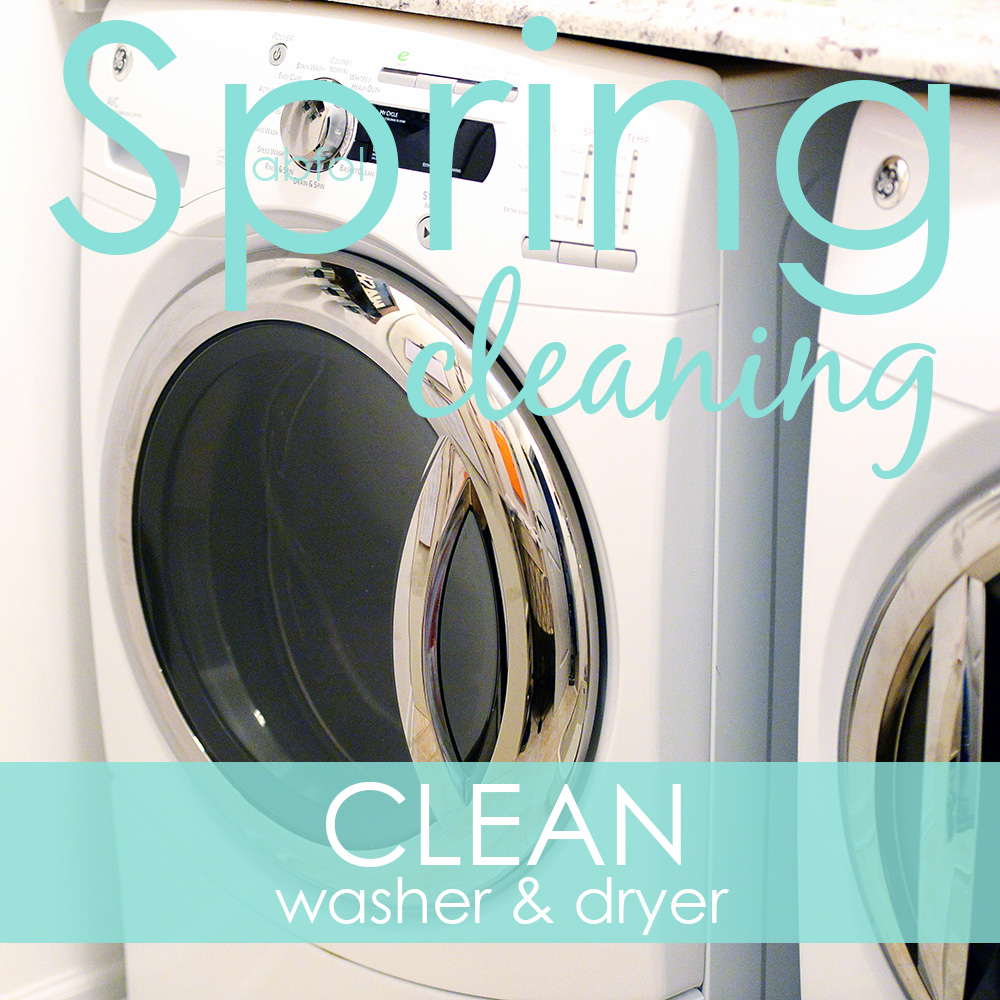 Day 18:  Wash windows & mirrors.  Vinegar & water does the trick for cleaning windows & mirrors.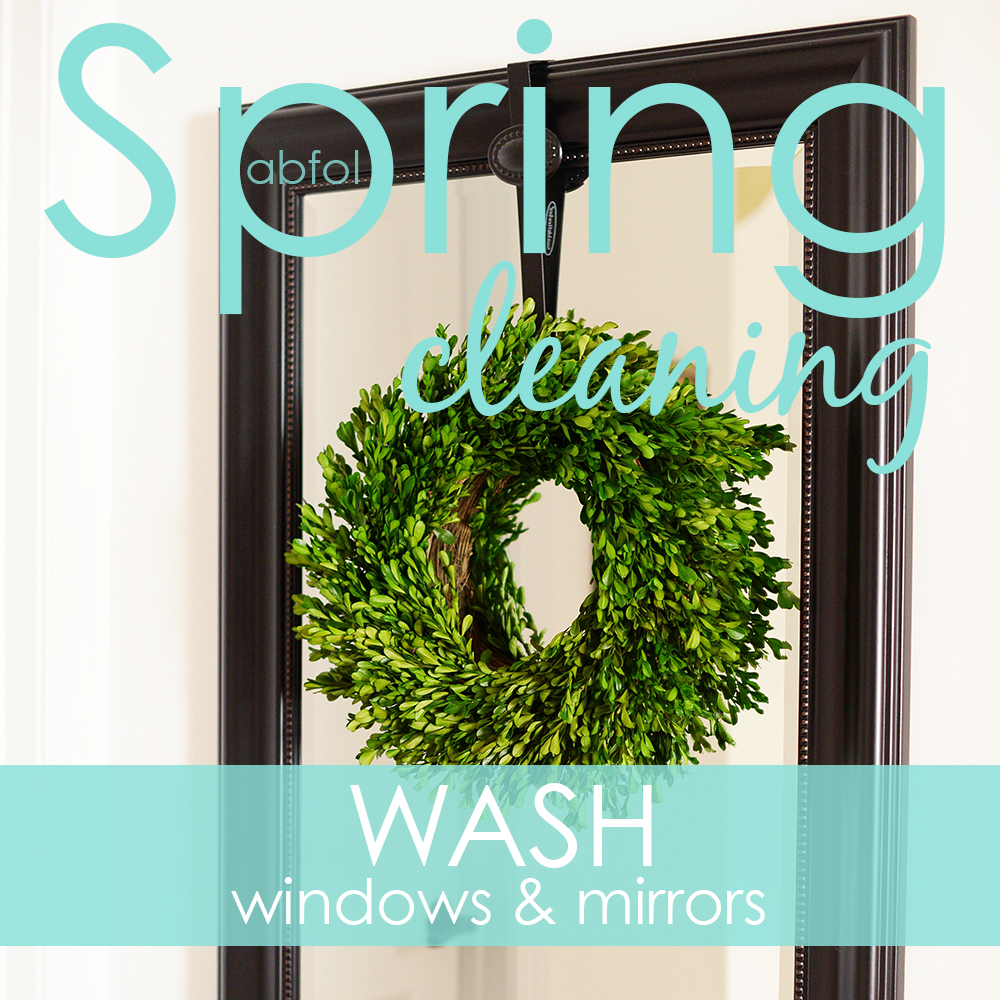 Day 19:  Vacuum freshen & rotate mattresses.
1. Rotate or flip mattress.
2. Sprinkle 1 cup of baking soda on mattress and let sit for 1 hour to absorb odors.
3. Vacuum mattress. 
4. Add 20 drop of lavender essential oil to a small bottle and fill with water. Spray mattress.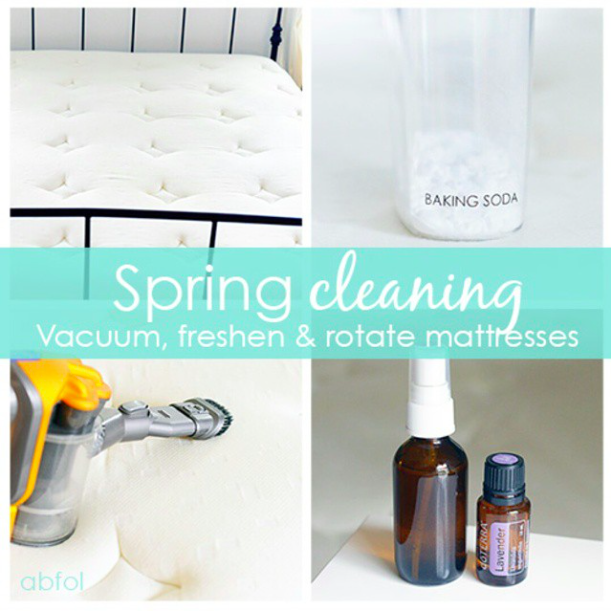 Day 20:  Wash window sills.
Using a vinegar and water mixture, spray down window sills and wash until clean.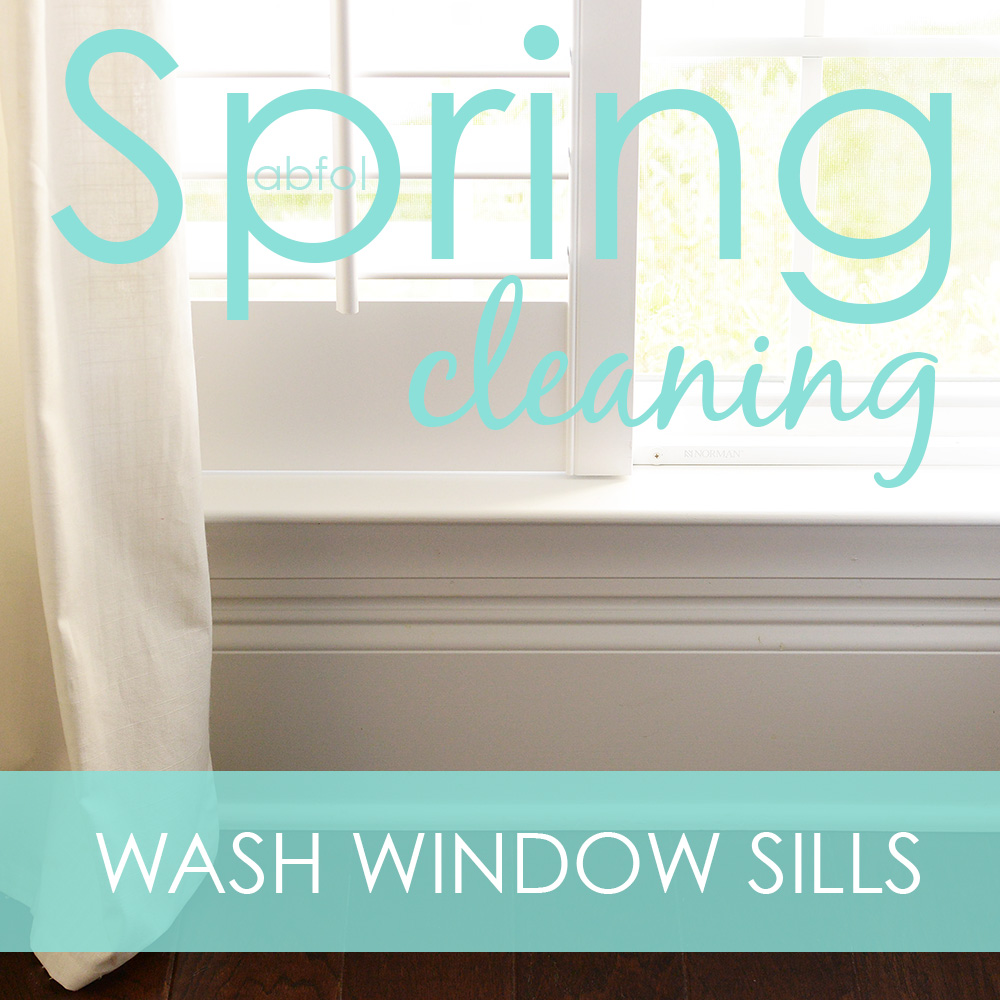 Day 21: Clean bathtubs & showers.  Using your favorite bathroom cleaner, scrub bathtubs and showers until clean.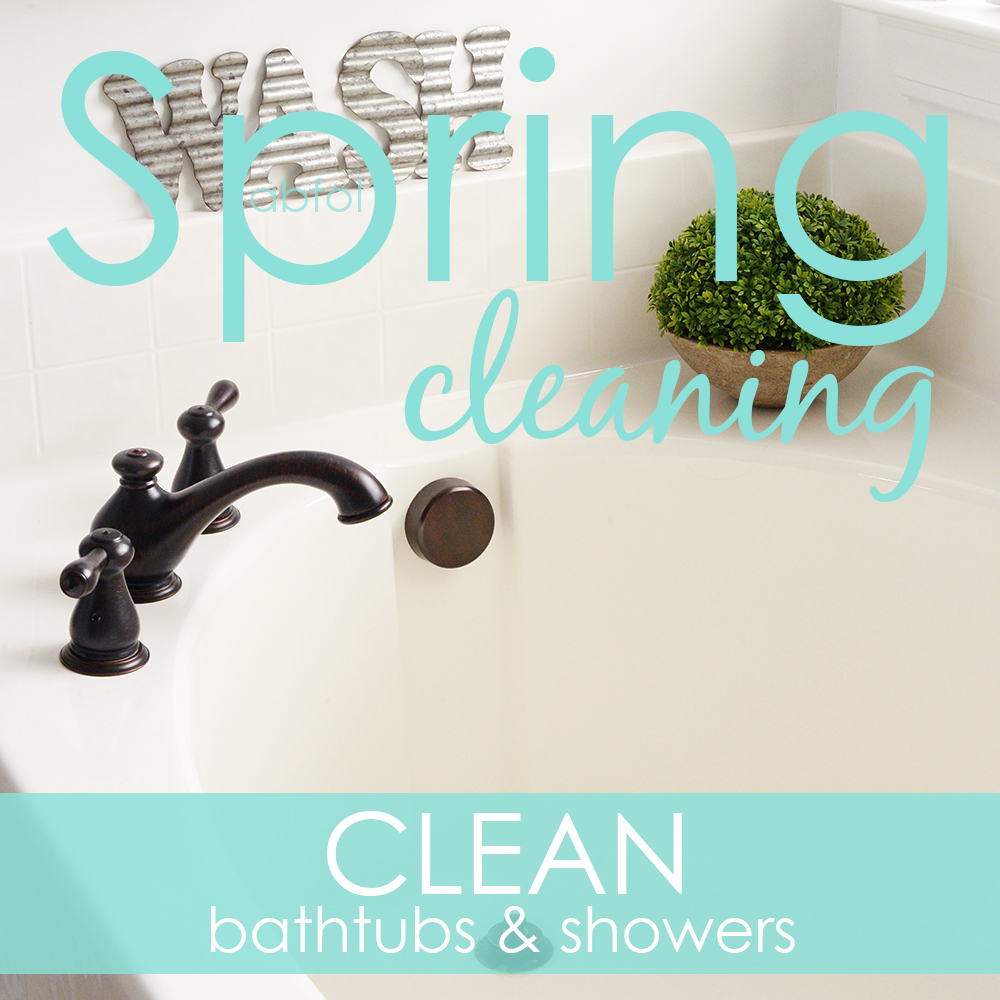 Revisit the 30 day spring cleaning challenge.
We'll see you tomorrow on Instagram or back here next week for another set of cleaning tasks.  Have a great week!

Tags: cleaning, spring cleaning
April 2015, Blog, Clean, Cleaning Recipe, Spring Clean in 30 Challenge, Spring Cleaning Posted in 4 comments