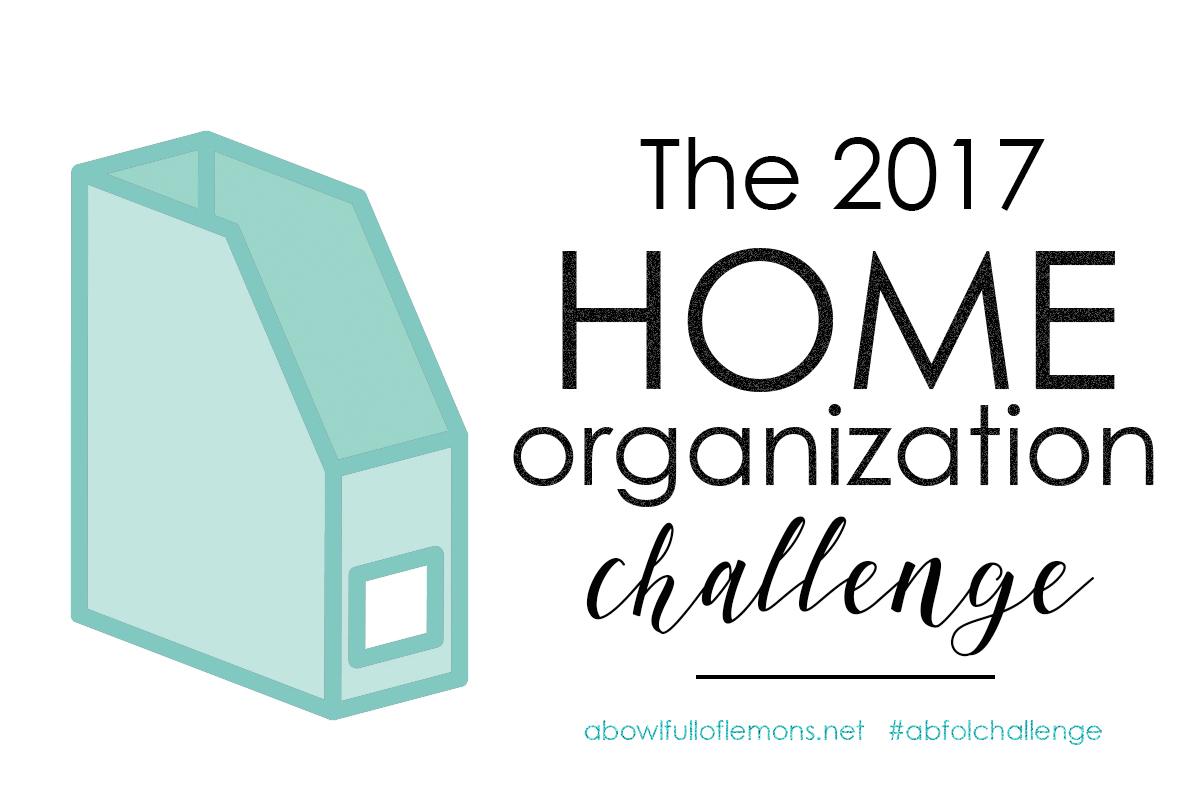 Welcome back to the Home Organization challenge. We are entering week 10, the bathroom(s). This week shouldn't be too difficult to conquer. It's all about clearing the clutter from the cabinets and closets and regaining the space you desperately need.  Spend a few hours in your bathrooms and get them sparkling clean and in order!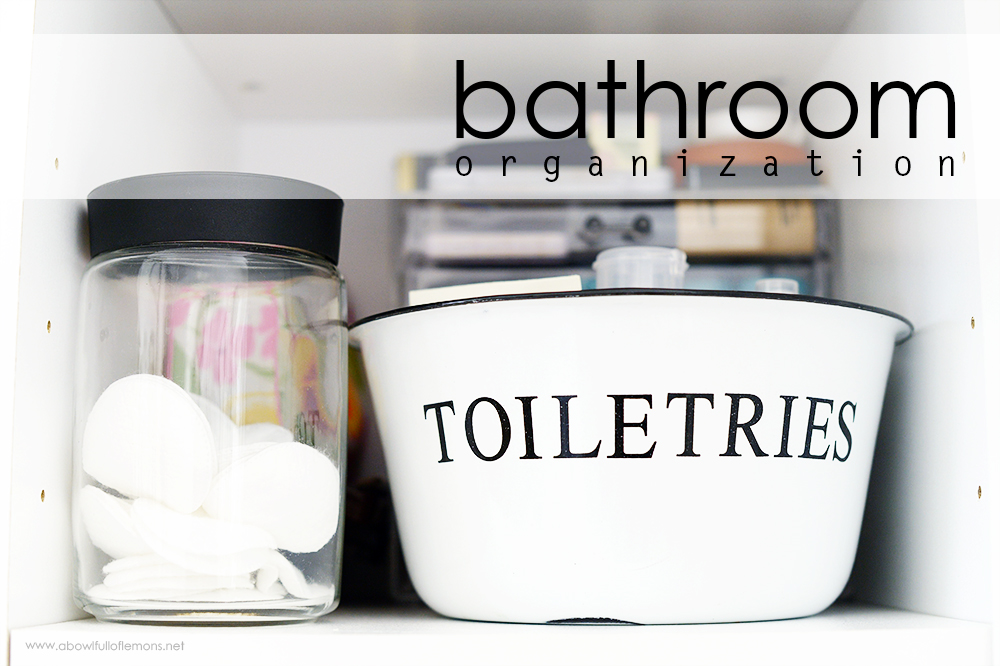 If you're just joining us, print out the schedule and checklists below and begin on the current week. For encouragement, join our Home Organization Facebook community to share your progress, or struggles, or questions. Or simply look through the photos and read how others are doing.
For the perfect companion guide to our challenge, purchase The Complete Book to Home Organization. It includes all 14 weekly challenges as well as a ton of inspiration and tips about the spaces we will be organizing. No need to log onto the computer for ideas, this manual has it all!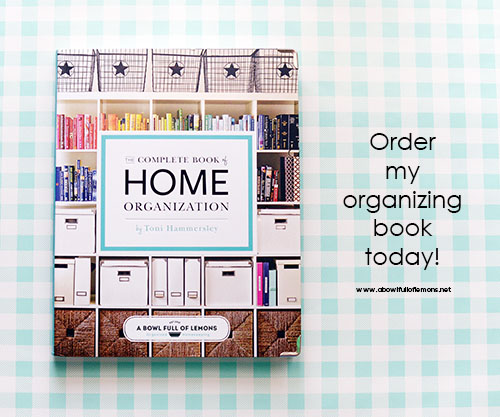 If you need more guidance on cleaning your house, be sure to pre-order my brand new book The Complete Book of Clean.  It has tons of tips and checklists that will teach you how to get your homes sparkling clean.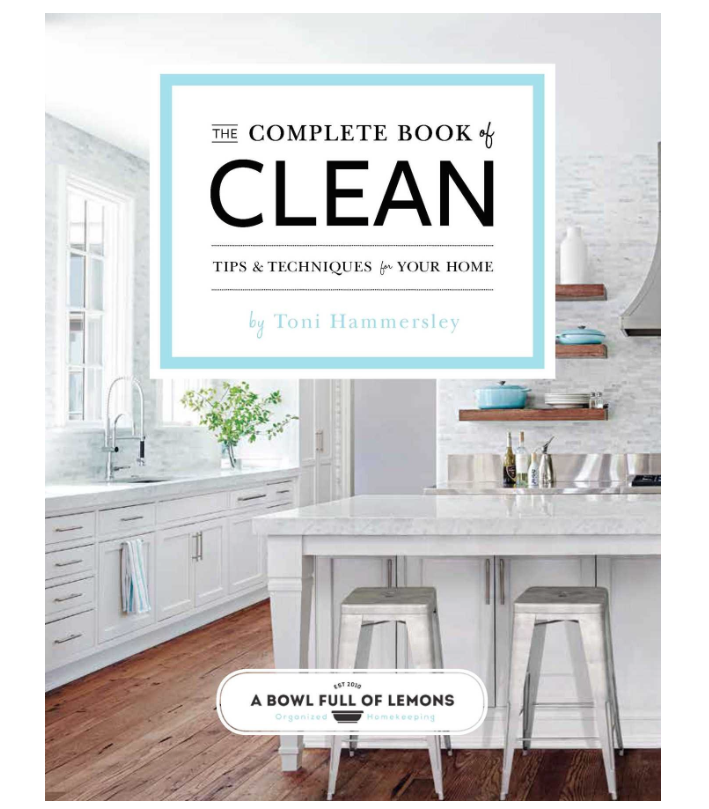 WEEK 10: THE BATHROOM
THE ORGANIZING PROCESS
PREPARE:
Gather 4 laundry baskets, one for each of the following:
Keep
Trash/Recycle
Other Room
Donate (toiletries that you no longer want/use)
SORT:
Sort through everything in the drawers, closets, cabinets and countertops. Don't forget to purge empty bottles in the shower.  Place everything in 1 of the 4 baskets listed above.  Recycle empty bottles, toss the trash, and donate any toiletries that you no longer use (to family or friends). Also remove anything that doesn't belong in the bathroom.
CLEAN: 
Clean the windows & blinds
Wipe down doors, baseboards, doorknobs and switch plates
Wipe down counters & cabinet doors
Sweep/mop floors
Dust lighting
Wash rugs & shower curtain
Clean shower, bathtub & toilet
Clean out trash can
Clean out medicine cabinet
Wash mirrors
ORGANIZE: It's time to go through everything in the "keep" box. Put the other items where they belong. When organizing things in the keep box, remove one item at a time, categorizing it. Below are some examples of what to organize together in the bathroom. You can use a different shelf, basket, cabinet or drawer for each category. Keep similar items together.
Make-up
Hair Care (Hairspray, gel, detangler, etc)
Body Care
Dental Care
Extra toiletries
Skin care (face wash, cream, etc)
Hair accessories (brushes, curling iron, hair dryer, hair ties, etc)
Feminine Products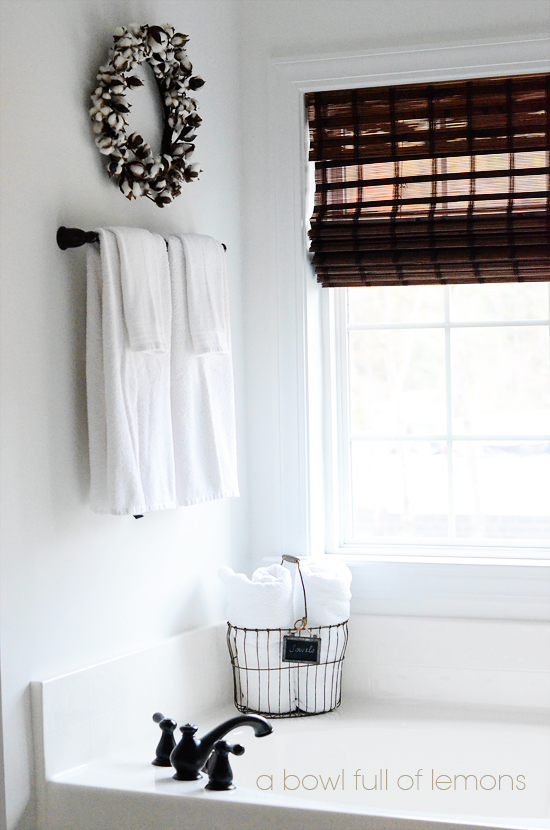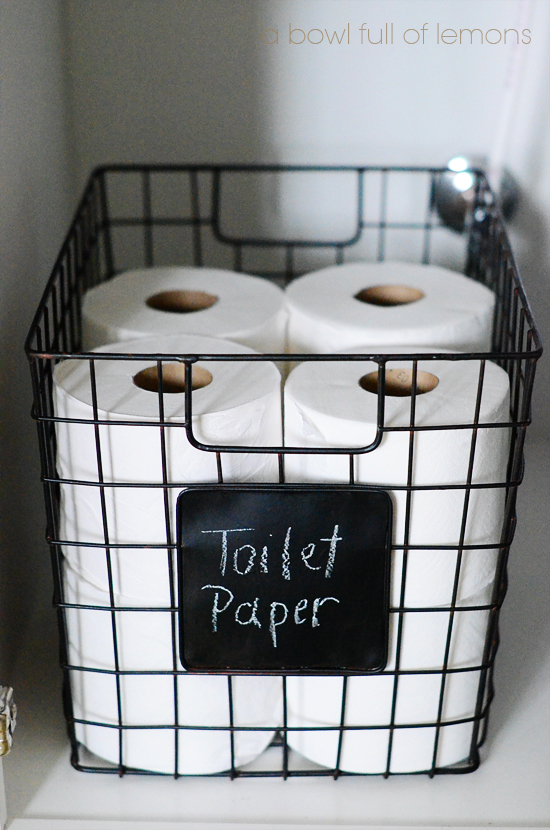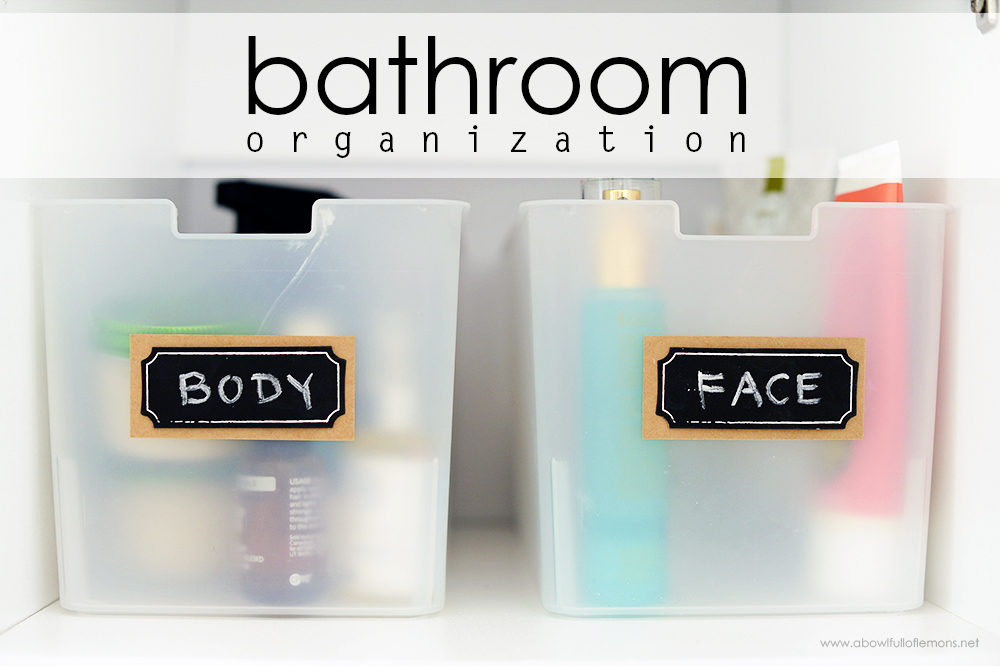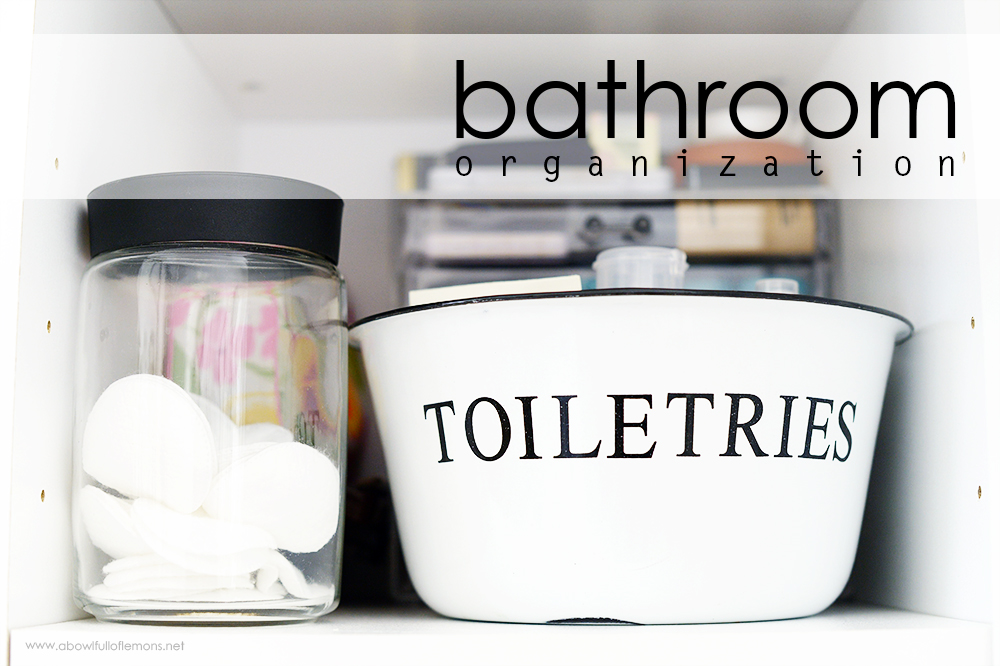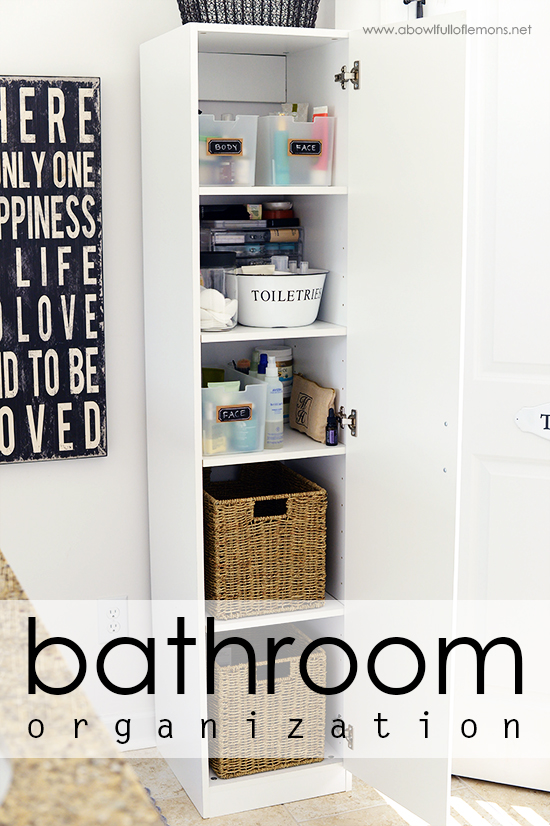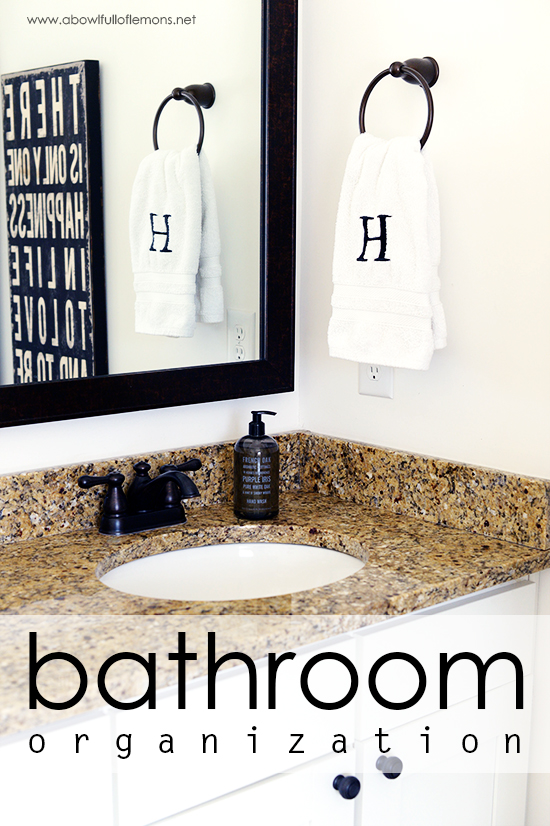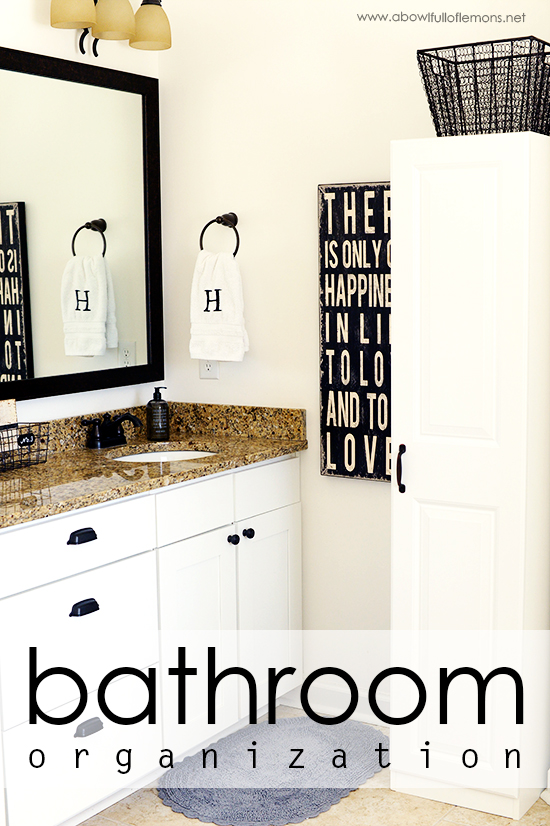 Here are few blog posts that will inspire you to get your bathrooms organized.
Concentrate on your bathrooms this week. Pamper them and give them some attention. Purge all of the things that don't belong. Follow the step by step process I've laid out for you. Share your progress on Instagram using the hash tag #abfolchallenge, blog about the weekly challenges, and  share your before and after pictures over at my Home Organization group here.  Hold yourself accountable and finish all 14 challenges! I can't wait to see what you accomplish.  Good luck. I'll see you back next week for the week 11 challenge. Happy Organizing!
~Toni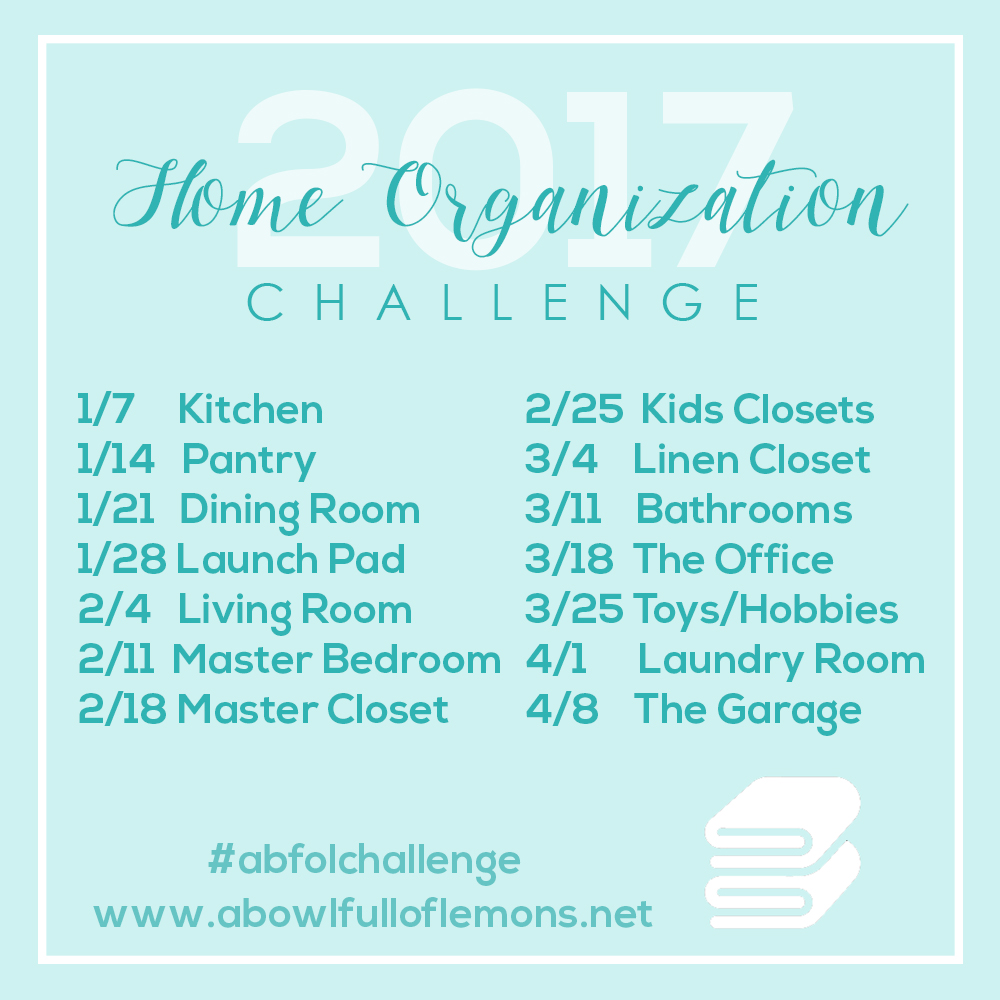 Tags: 2017 home organization challenge, bathroom, bathroom organization, organize, organized
2017 Home Organization Challenge, Bathrooms, Blog, Organize Posted in 0 comments