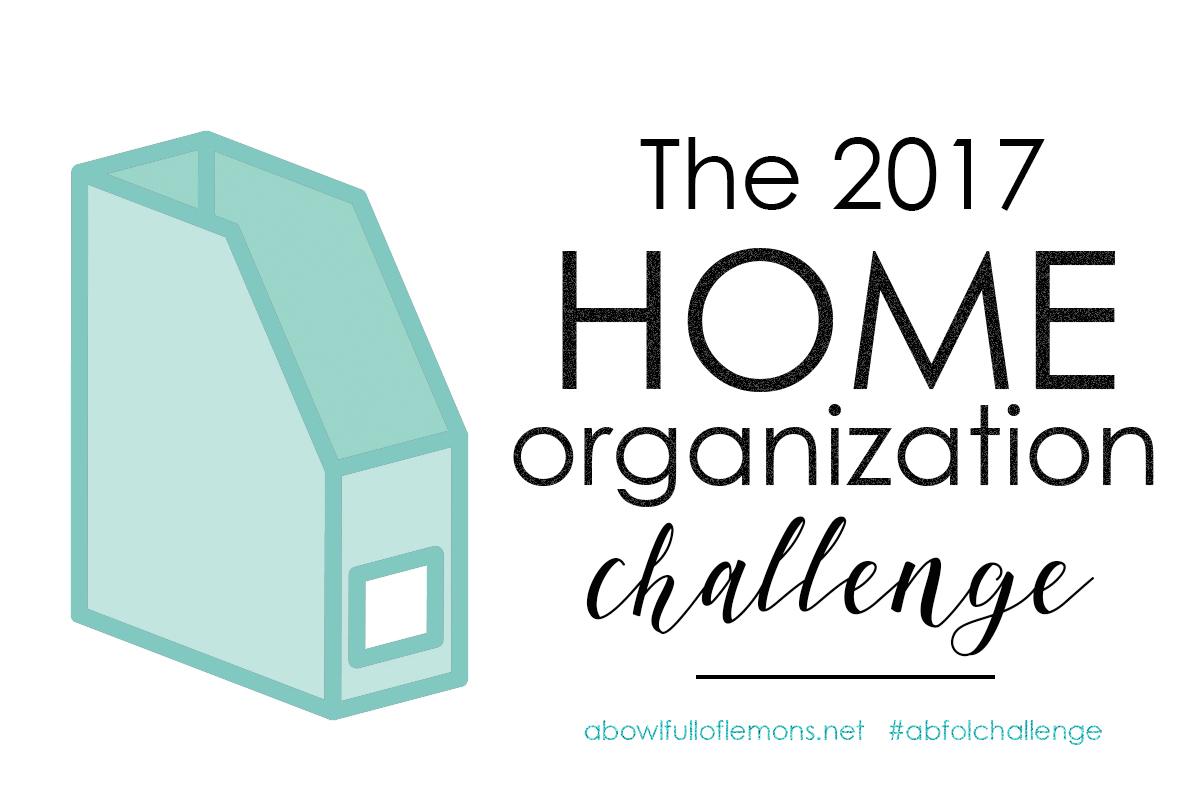 It's week 9 of our challenge and this week we're emptying out the linen closet.  If I had to guess, you haven't used about half of what's stored in your closet in many years. Donate the shelves extra sheet sets you don't use and the blanket from 1990. It's okay to let it go. In general, you only need 2 sheet sets per bed (and an extra for cold months). This challenge should only take an afternoon, so you can catch up on any challenges you missed. Have a great week.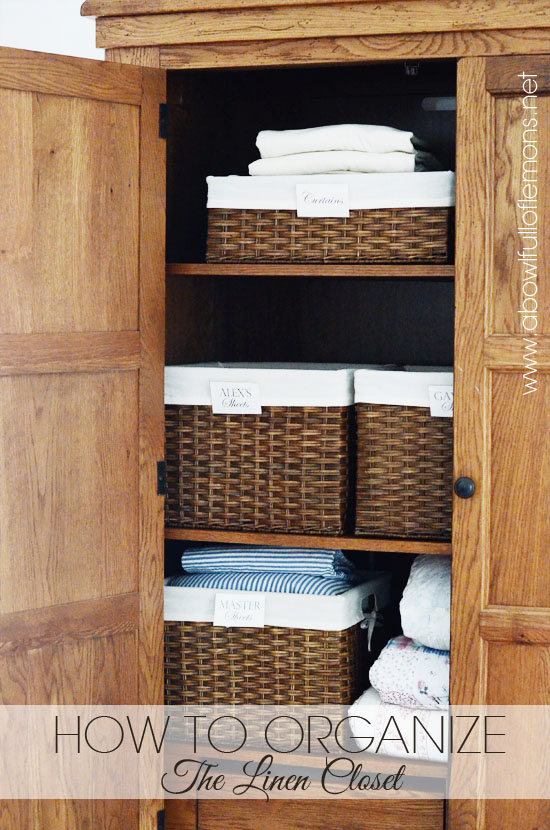 If you're just joining us, print out the schedule and checklists below and begin on the current week. For encouragement, join our Home Organization Facebook community to share your progress, or struggles, or questions. Or simply look through the photos and read how others are doing.
For the perfect companion guide to our challenge, purchase The Complete Book to Home Organization. It includes all 14 weekly challenges as well as a ton of inspiration and tips about the spaces we will be organizing. No need to log onto the computer for ideas, this manual has it all!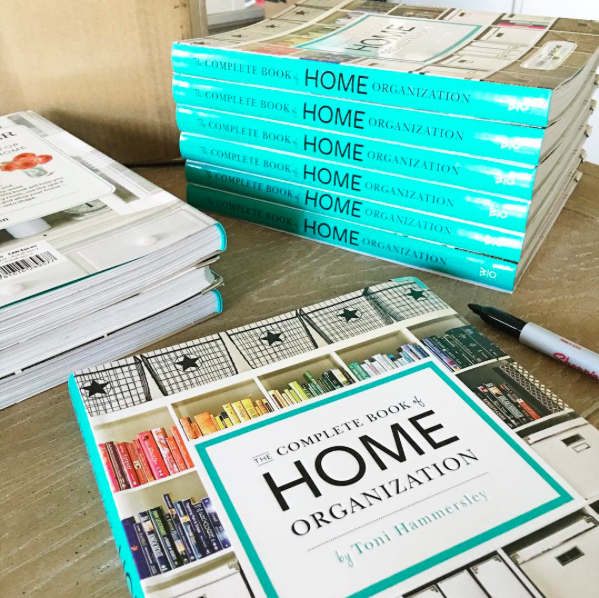 If you need more guidance on cleaning your house, be sure to pre-order my brand new book The Complete Book of Clean.  It has tons of tips and checklists that will teach you how to get your homes sparkling clean.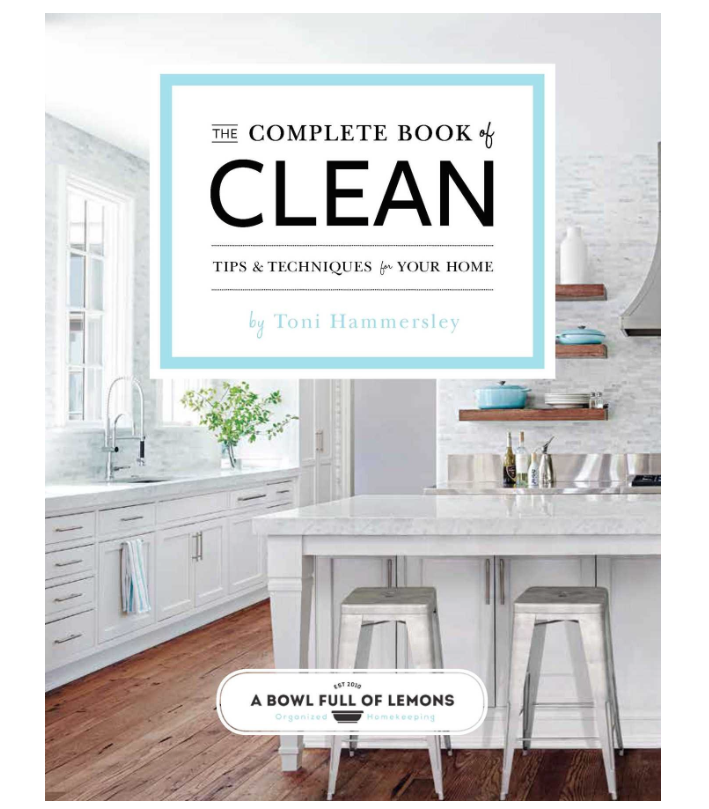 THE ORGANIZING PROCESS
Sort through everything in this space. Create a donation box and commit to removing any unused items.  Do you need 4 sets of sheets for each bed? Do you need 15 pillowcases? None of us do. Simplify as much as you can this week.
PREPARE:
Designate 4 piles, one for each of the following.
Keep
Donate
Trash/Recycle
Other Room
SORT:
Empty all of the shelves, dividing everything into the 4 piles listed above (or more if needed). Toss the trash and put the donations in a trash bag and place in your car (so you can donate right away).
CLEAN:
Wipe down the shelves, door, molding, etc.
Sweep & Mop the Floor
ORGANIZE: It's time to organize everything in the "keep" pile. When organizing, remove one item at a time, categorizing it. Below are some examples of categories you can use in your linen closet. Keep similar items together.
Twin, Full, Queen, King Sheets
Winter Bedding
Throw Blankets
Quilts
Extra Pillows/Pillowcases
Curtains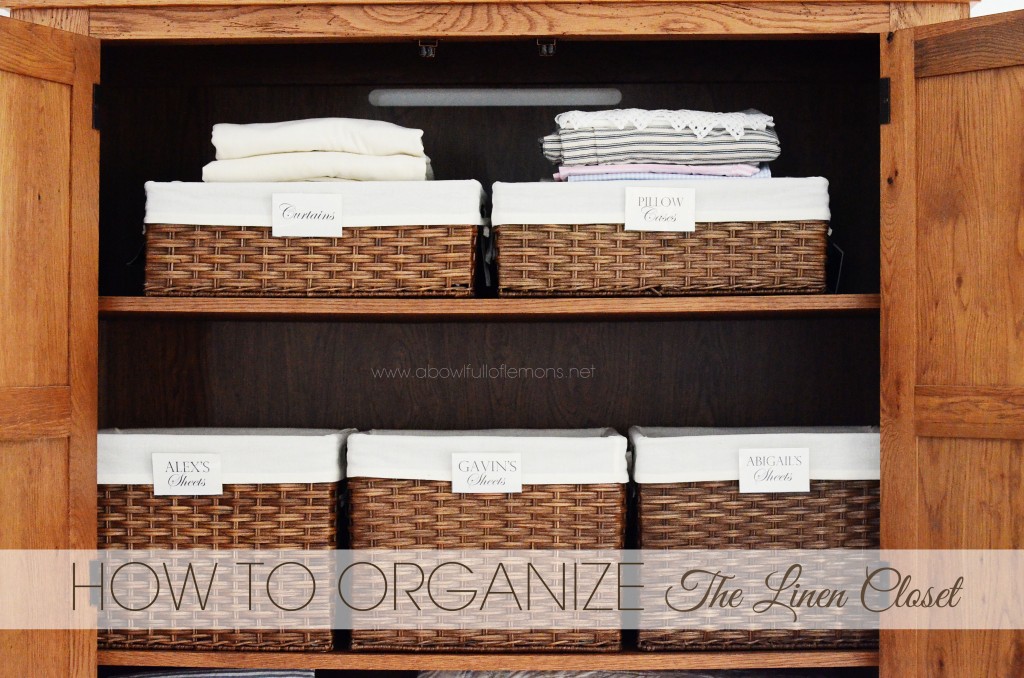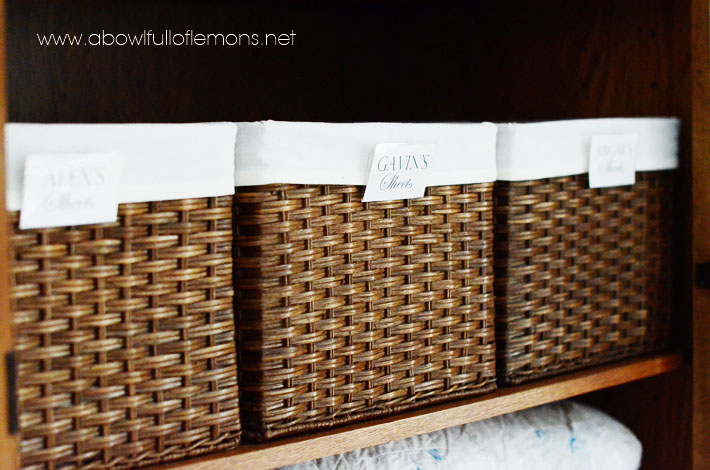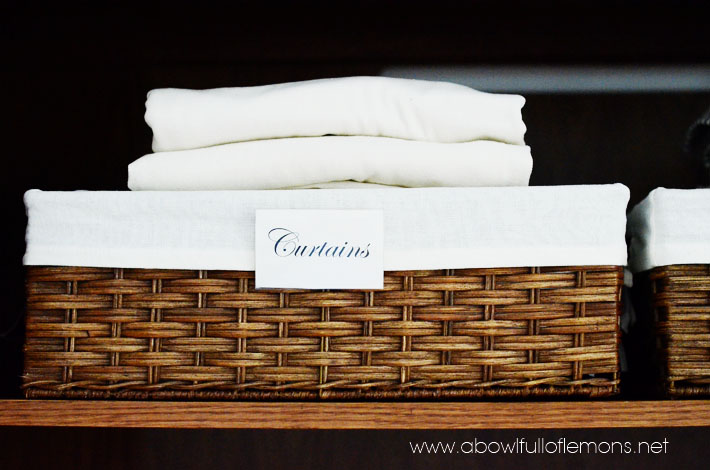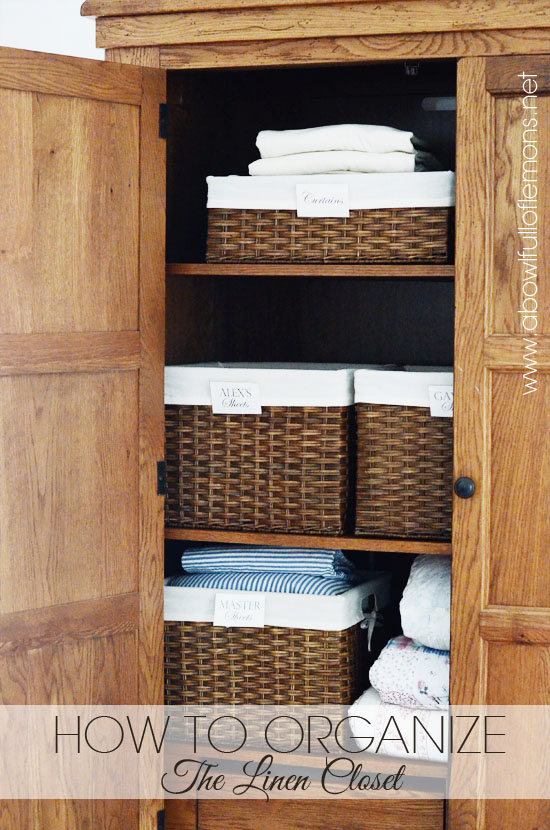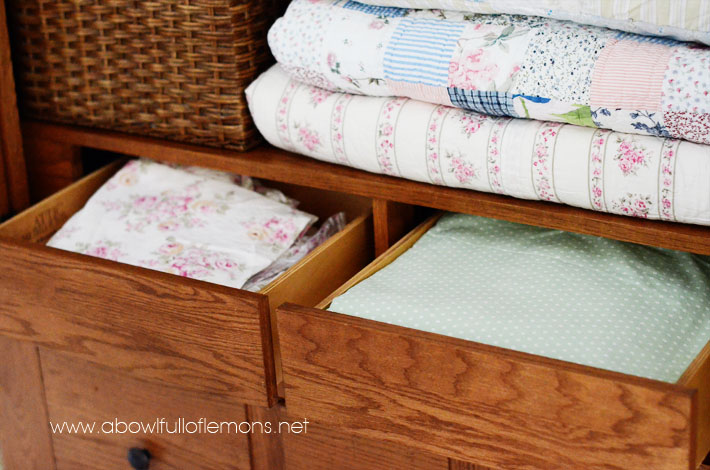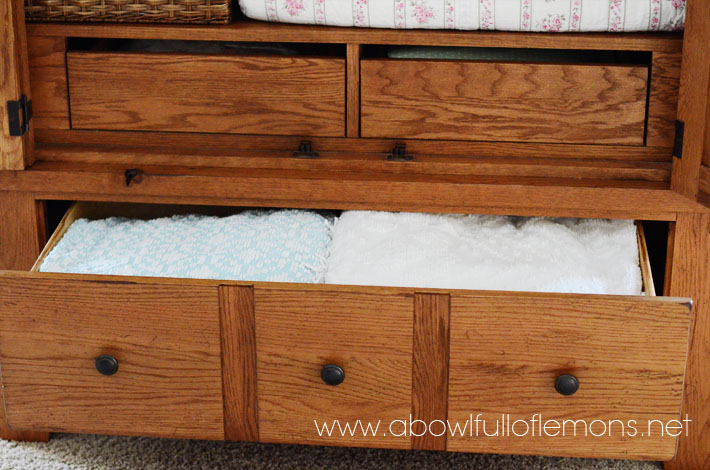 Here are few blog posts that will inspire you to get your Linen Closets organized.
Concentrate on purging all of those extra sheet sets this week. It should only take an afternoon. Share your progress on Instagram using the hash tag #abfolchallenge, blog about the weekly challenges, and  share your before and after pictures over at my Home Organization group here.  Hold yourself accountable and finish all 14 challenges!  Good luck. I'll see you back next week for the week 10 challenge. Happy Organizing!
~Toni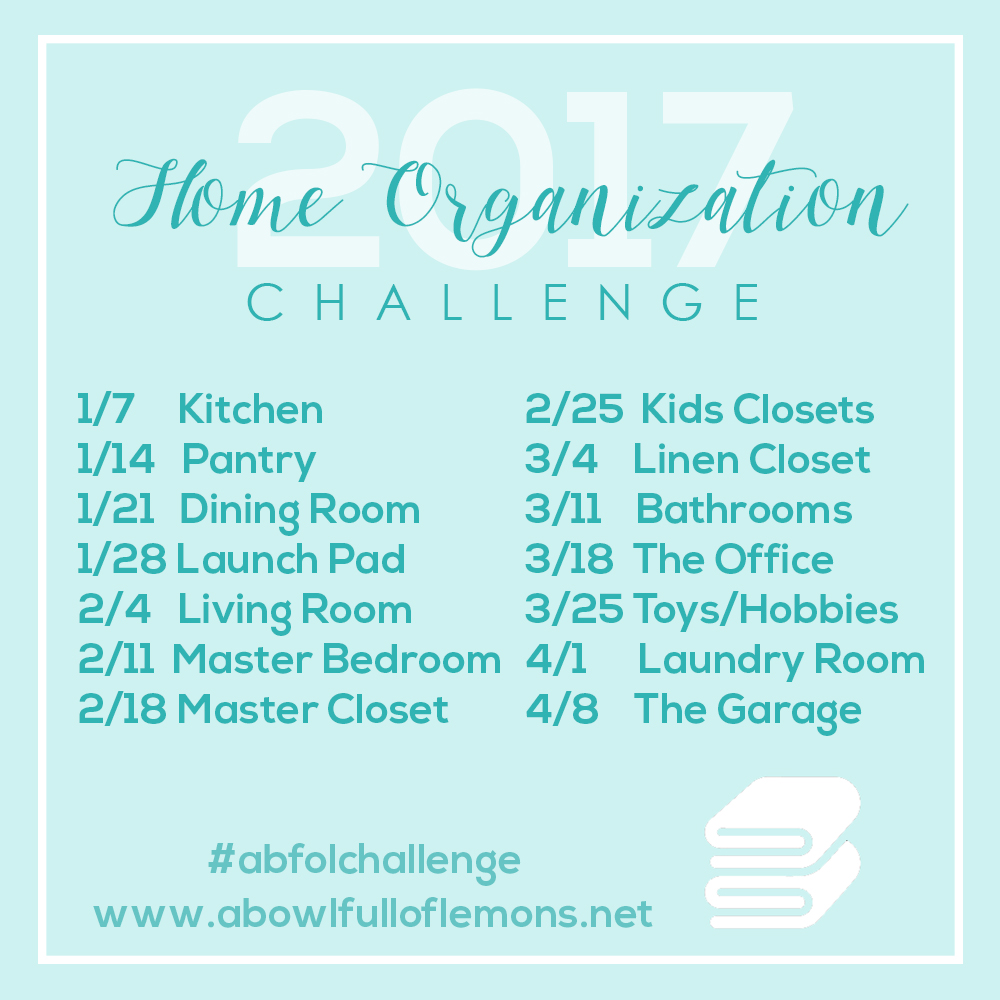 Tags: 2017 home organization challenge, linen closet, organize, organized
2017 Home Organization Challenge, 2017 Home Organization Challenge, Blog, Closets, linen closet, March 2017, Organize Posted in 3 comments