Welcome to One Project at a Time. Can you believe it's March 1st? The year is going by way too fast. Have you been giving your home some love and attention in 2017?  Winter is all about resetting and refreshing. Whether it's purging clutter, organizing cabinets, or donating as much as you can, simplifying our spaces is the way to enjoy the beginning of spring. If you have any projects you'd like to share with us, link them below. You just might be featured next month.

My featured blogger & organizing project this month comes to us from Anderson + Grant. Jamie is a talented blogger who shares her love for DIY projects, beautifully styled spaces, and organization tips. I'm a huge fan of her blog (and photography) and I'm happy to share her talents with you all.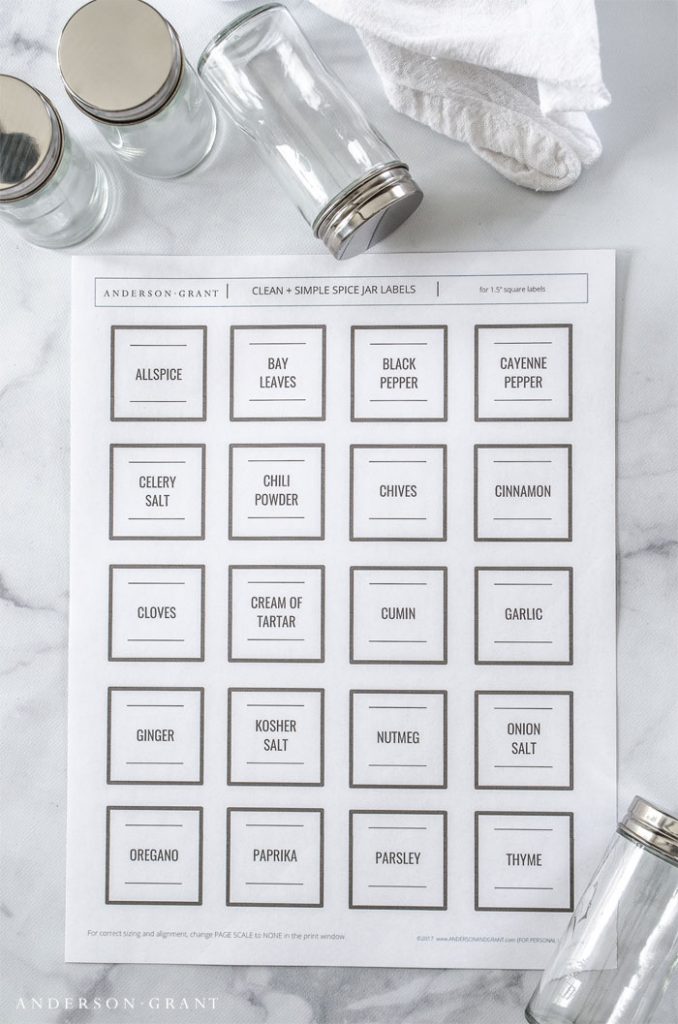 If your spices are in need of a makeover, print out this free label kit and get to work. Visit Anderson + Grant to download the freebie and see what else she has that will make your life a little easier. Aren't they cute?!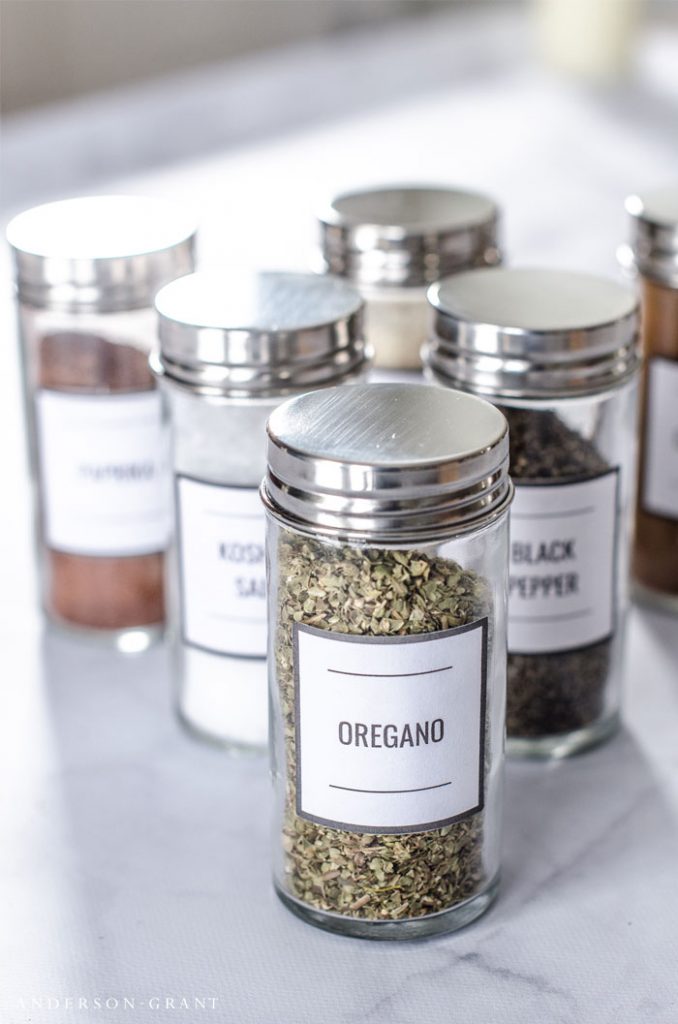 WANT TO BE FEATURED?
If you have an organized space in your home and would like your blog to be featured here at A Bowl Full of Lemons,  take photos and link up to One Project at a Time!  You do not need to be an organizing blogger to share your organized space. If you love to cook, share your pantry or baking cabinet, or if you homeschool, link up your homeschool room. There are so many ways to share.  I will be highlighting organized spaces at the beginning of every month here at One Project at a Time.

Tags: kitchen organization, one project at a time, spice organization
Blog, Kitchen, One Project at a Time, Organize Posted in 4 comments