Happy first day of May friends and welcome back to One Project at a Time. Last month was a busy time for me, with the launch of my brand new book The Complete Book of Clean and many family commitments going on. But I'm back and ready to see what you've been working on this month. Whether it's purging clutter, organizing cabinets, hanging shiplap or donating as much as you can, I would love to see how you're creating a beautiful enviornment in your life. If you have any projects you'd like to share with us, link them below. You just might be featured next month.

Our featured blogger & organizing project this month comes to us from my friend Aimee of It's Overflowing. Aimee is a talented blogger who shares her love for organizing, decorating, and features gorgeous house tours on a regular basis. She inspires so many people and I am happy to once again share her tips with you.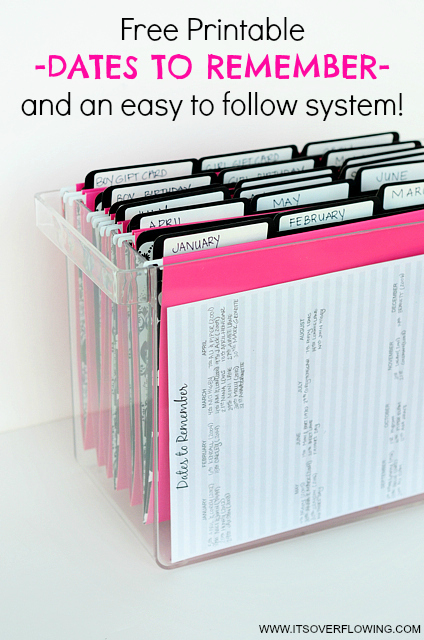 If you have a lot of birthdays, anniversaries, and commitments to remember, this system is the perfect solution. It's brilliant, actually! It includes a free printable to complete the project. Click over to Aimee's blog to see how she manages to remembers a years worth of dates and don't forget to browse her blog. It's one of my favorites!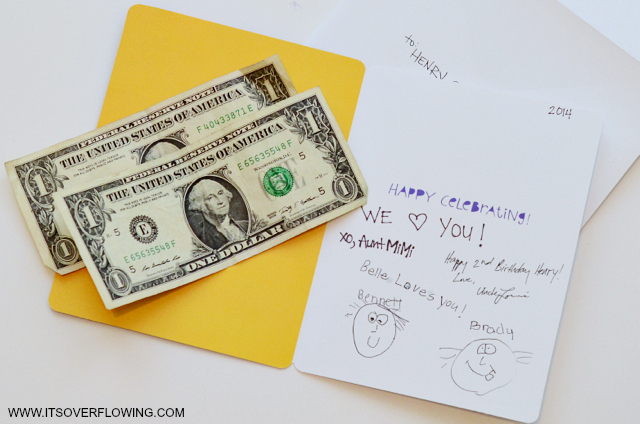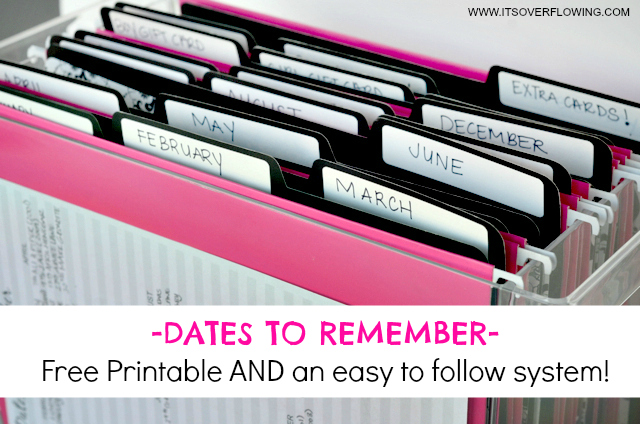 WANT TO BE FEATURED?
If you have an organized space in your home and would like your blog to be featured here at A Bowl Full of Lemons,  take photos and link up to One Project at a Time!  You do not need to be an organizing blogger to share your organized space. If you love to cook, share your pantry or baking cabinet, or if you homeschool, link up your homeschool room. There are so many ways to share.  I will be highlighting organized spaces at the beginning of every month here at One Project at a Time.

Tags: one project at a time, organize
Blog, Checklists, Office, One Project at a Time, Organize Posted in 4 comments