Hardwood floor care is a mundane task that most of us honestly don't enjoy. However, it's not that bad if you find the right products that will do the job "for you" and set a schedule that works around your busy life. It can actually be quite enjoyable. The less work I have to do, the better the outcome! Here are the products that have helped streamline my hardwood floor cleaning routine. There are affiliate links within this post.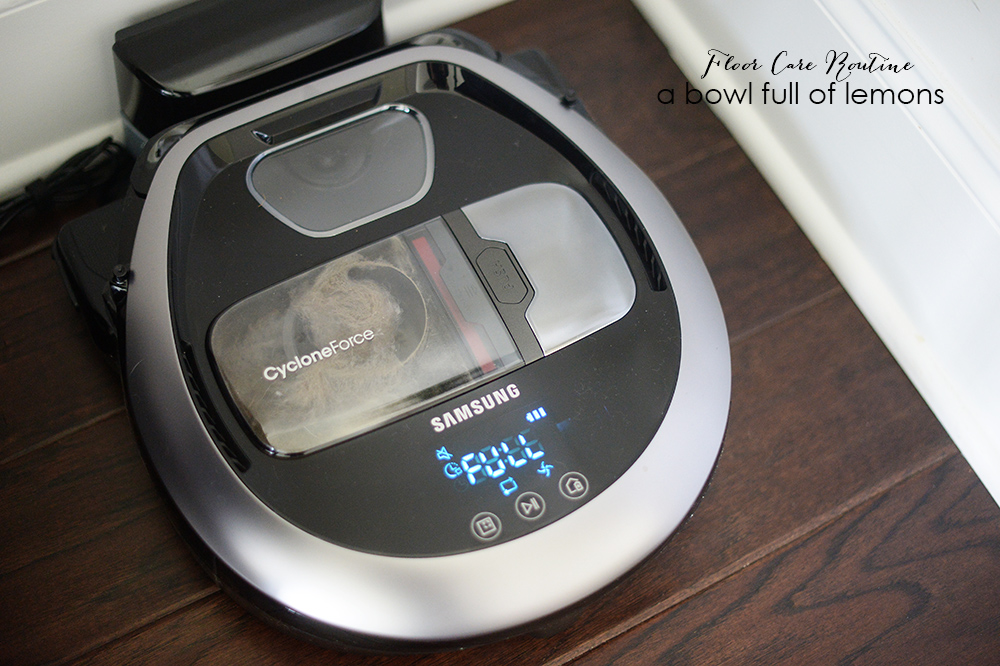 DAILY FLOOR MAINTENANCE: With three animals and three kids, I have to maintain my floors on a daily basis. It cannot be ignored. After years of sweeping and vacuuming, I finally found a product that gave me some relief.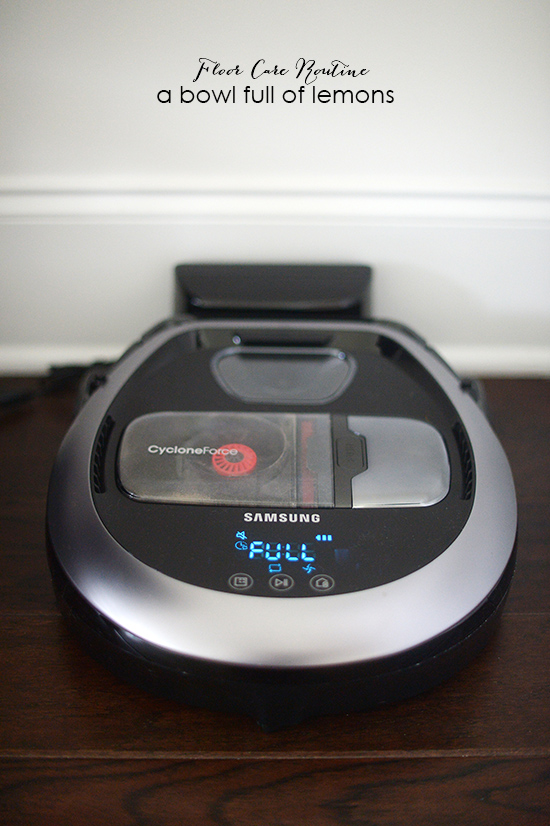 After reading all of the rave reviews about the POWERbot, I was finally able to get my hands on one. Samsung was generous and sent me one to review. I will say, I was apprehensive at first. My floors seemed pretty clean to begin with, however I was horrified to see how much dirt and pet hair the POWERbot picked up on the first pass. I thought my area rugs and floors were fairly clean. I was clearly mistaken. This machine is super powerful and gets the dirt out of every crevice.
My favorite part is the schedule. We have it set to run at 7pm every night (after dinner and when the kitchen is all cleaned). I love that the product allows for a flexible lifestyle. We can leave it and get on with our busy routines and not have to worry. Learn more about the Samsung POWERbot r7070 here. (Pictured below is the first pass around my house).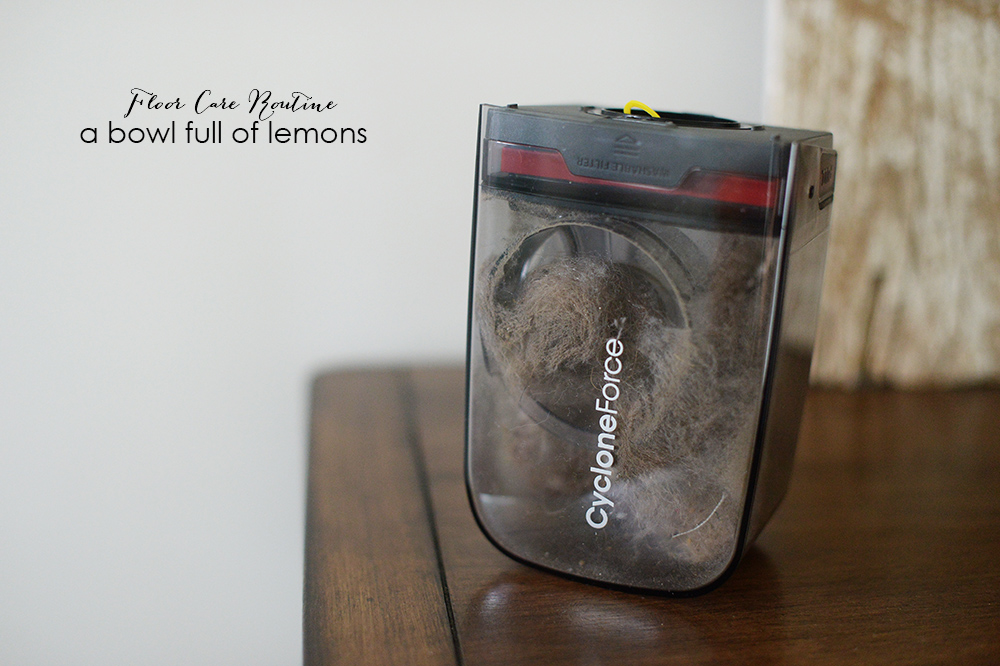 DAILY KITCHEN FLOOR ROUTINE:  Keeping the kitchen floors clean throughout the day is a daunting task. With all of the kitchen traffic and cooking throughout the day, it's nearly impossible, however I found a miracle product that has helped me finally get a grasp on it. It's my favorite purchase of 2017 (so far).  If you hate sweeping up crumbs in a dust pan and you don't have a central vacuum system, this will be your new best friend. It's a stationary vacuum canister that you sweep crumbs right into. No more need for a dust pan. It all gets sucked up into the canister. I keep one in my kitchen and I'm thinking about putting one close to the front door. Get the details about this amazing product here. (I was not sponsored by this company).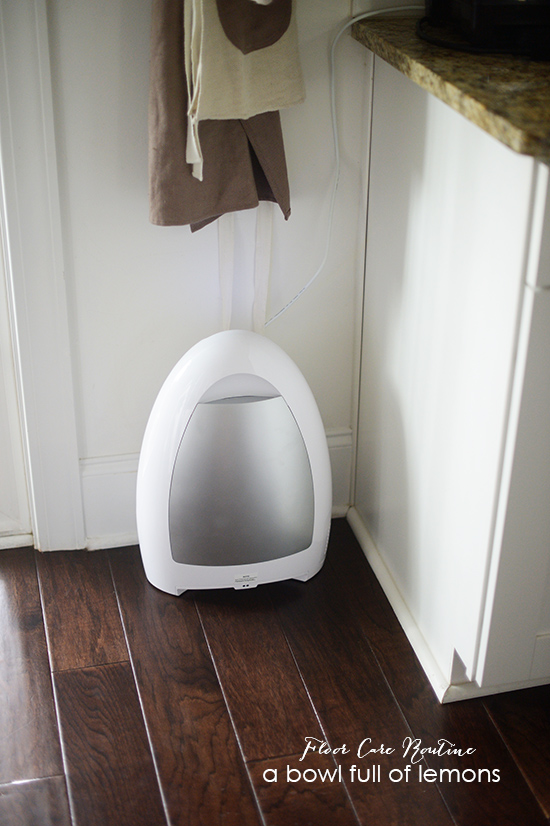 WEEKLY MOPPING ROUTINE: My mopping routine happens weekly (unless there are noticeable messes that need my attention sooner). I typically use a spray mop but I found a spin mop at TJ Maxx and wanted to try it out. It's easy to use and I enjoy cleaning the floors with it! I wanted to share a product link with you, but I think it might be discontinued. Here is another popular spin mop that does the same job (with great reviews).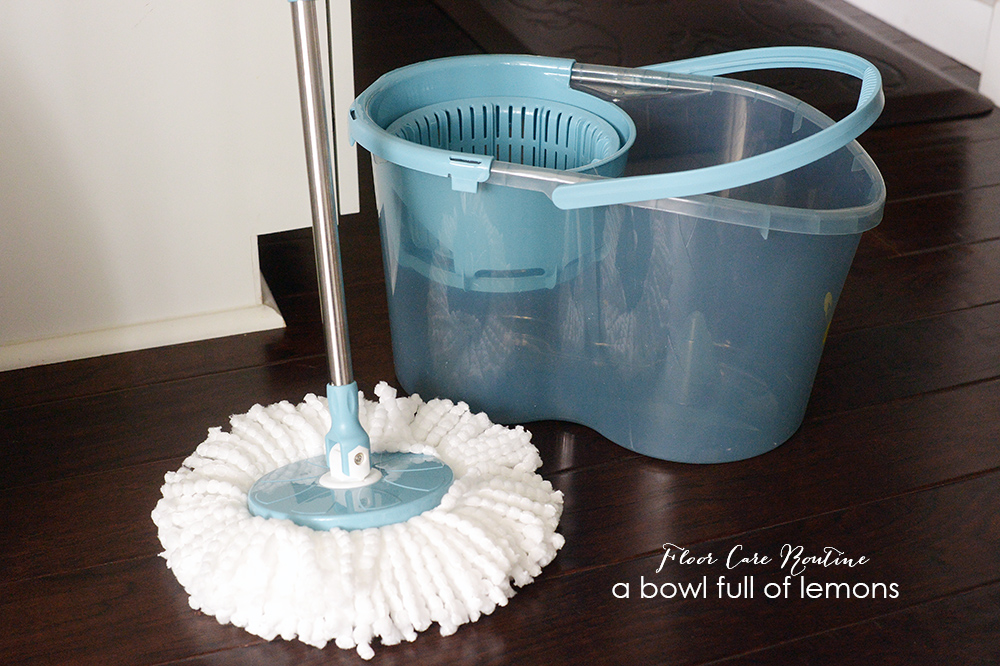 HARDWOOD FLOOR RECIPE:  To clean my finished hardwoods, I add one capful of Almond castile soap and 10 drops of pure lemon essential oil to the spin bucket filled with hot water.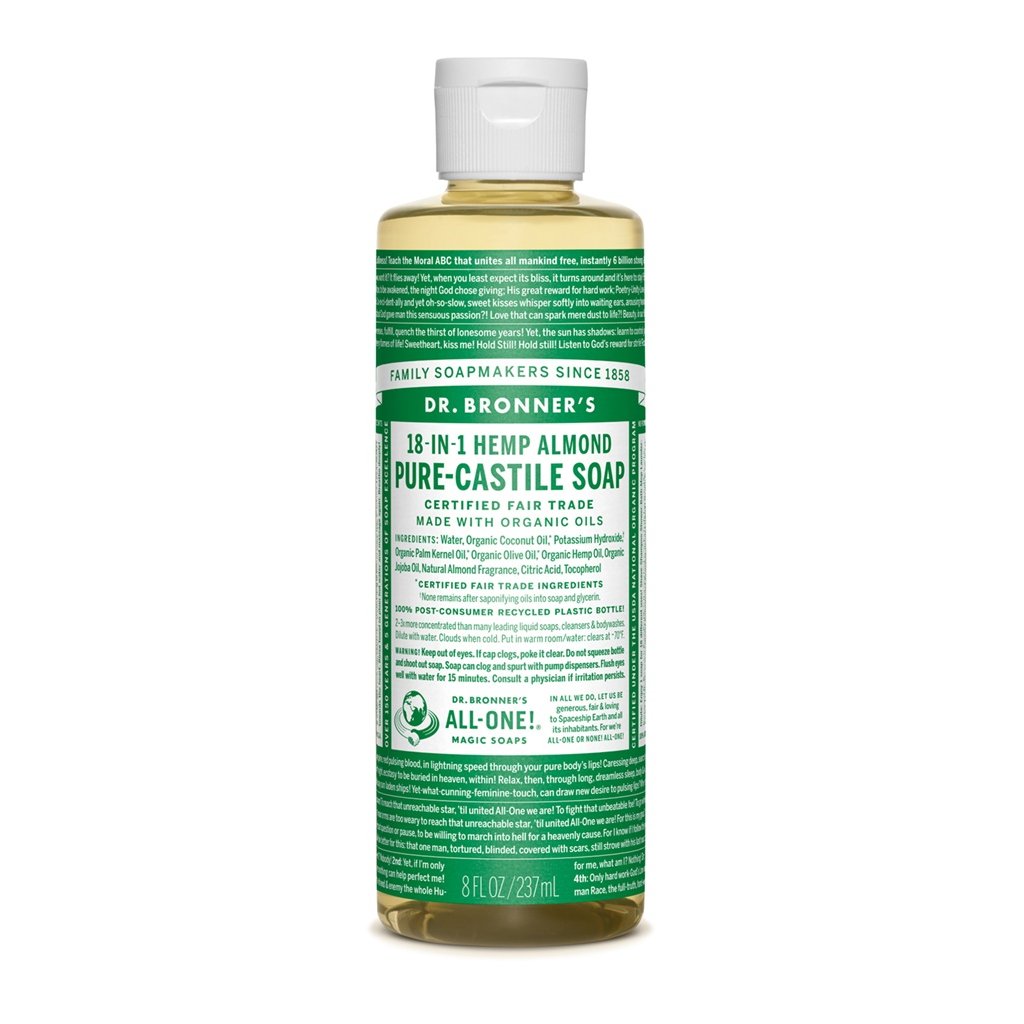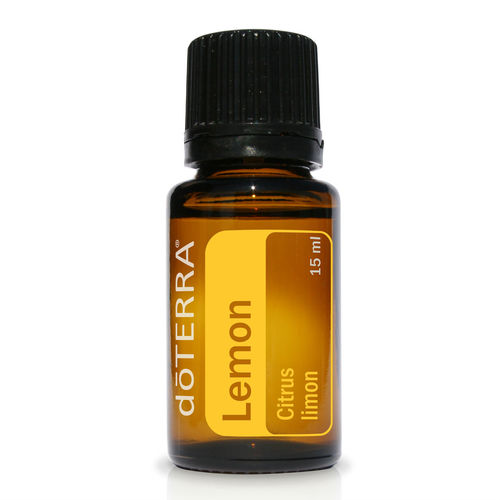 You can find many other floor cleaning recipes and tips in my book "The Complete Book of Clean".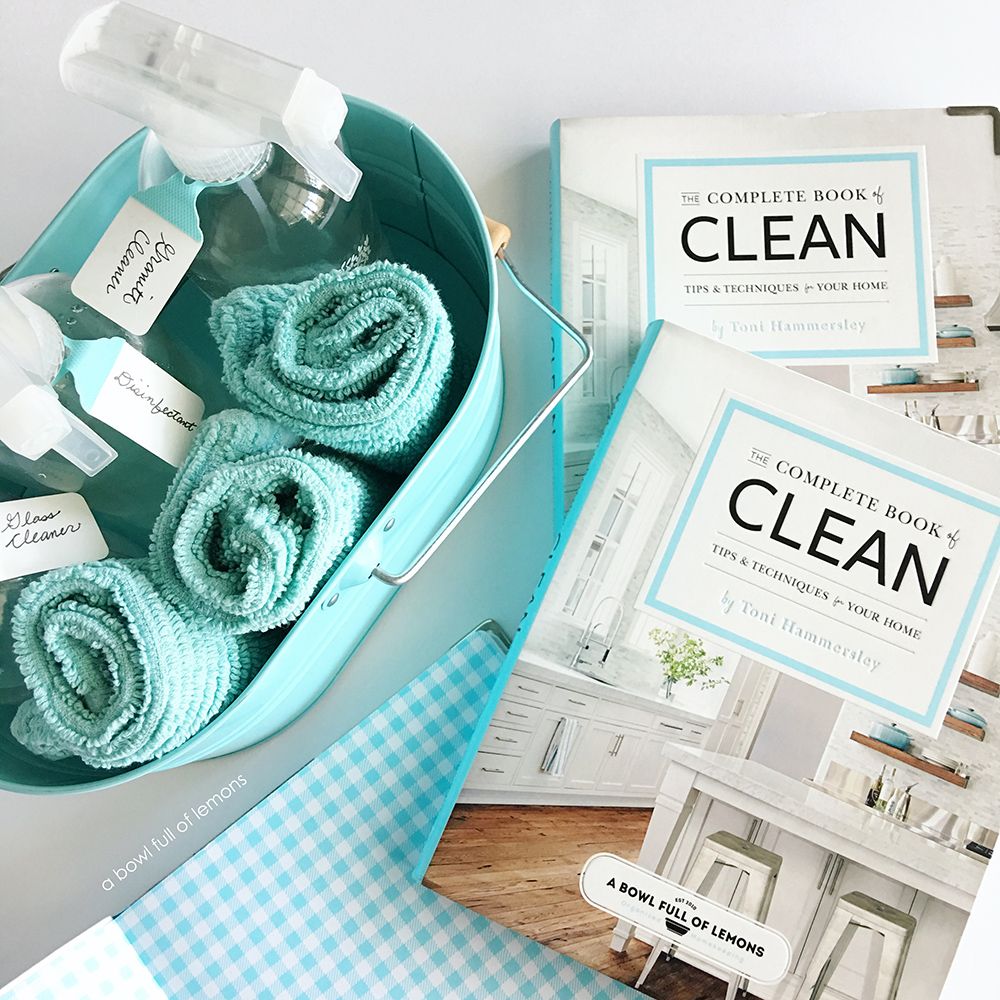 I hope you've enjoyed reading about my hardwood floor care routine. If you are in need of help in other areas of the home, please comment below.
Disclaimer: I partnered with Samsung to create this content for you. I received a free POWERbot from them. All opinions are my own & I only recommend products or services I use personally and believe my readers will enjoy. I am disclosing this in accordance with the Federal Trade Commission's 16 CFR, Part 255: "Guides Concerning the Use of Endorsements and Testimonials in Advertising. Please click here for full disclaimer.
Tags: cleaning, cleaning recipes, The Complete Book of Clean
Blog, Clean, Cleaning, Cleaning Recipe, Green Cleaning, The Complete Book of Clean Posted in 21 comments