It's February 1st and time to feature another reader for our monthly link party. What have you been up to? Any new projects? We are currently building our new home, so I am neck deep in chaos! I will be sharing more on the blog soon. If you have any current organizing or home improvement projects you'd like to share with us, be sure to link up below. You just might be featured next month.

Our organized space of the month comes from the blog Categorized & Organized. Ashley shared her scrapbooking room throughout the years and has created a beautifully organized space to create. I am in love with this desk she purchased from Martha Stewart. Head on over to her blog and get the details.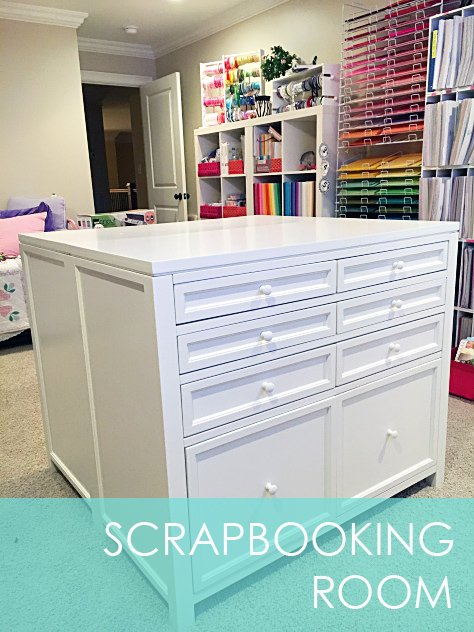 WANT TO BE FEATURED?
If you have an organized space in your home and would like your blog to be featured here at A Bowl Full of Lemons,  take photos and link up to One Project at a Time!  You do not need to be an organizing blogger to share your organized space. If you love to cook, share your pantry or baking cabinet, or if you homeschool, link up your homeschool room. There are so many ways to share.  I will be highlighting organized spaces at the beginning of every month here at One Project at a Time.

Tags: home organization, one project at a time, organized, organizing
Blog, One Project at a Time, Organize, Other Spaces Posted in 2 comments