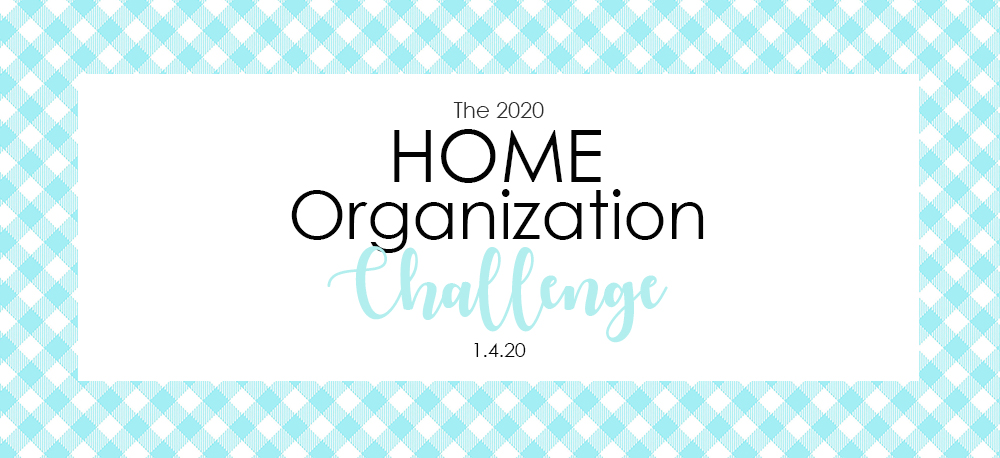 Welcome to week 12 of the Home Organization Challenge. I know things are stressful right now, but we must try to keep our lives as normal as possible. Our homes still need cleaned, the food still needs cooked, and our kids still need a schedule. We must keep it together. As the saying goes, "This too shall pass".
This week, we are organizing our kids toys and/or our hobbies (sewing, planning, crafts, home gym, etc). So far, we've organized the laundry room, home office, kitchen, pantry, master closet, master bedroom, master bathroom, living room, dining room, linen closet, and kids closets. It's time to have a little fun and create an organized toy or hobby space in your home. I'm sure you can get the kids to help out this week.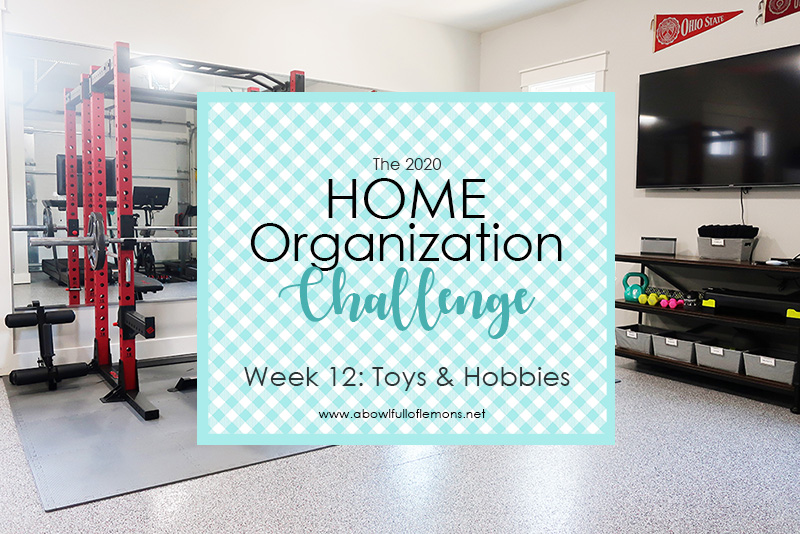 If you're new to the challenge, print out the schedule & checklists and begin on the current week. Free Challenge Kit


My kids no longer play with toys, so this post is here simply to inspire you. Our "toys" are in our home gym. My family loves to exercise and that's where we spend a lot of our free time. This is what our toy room looked like, when our kids were smaller.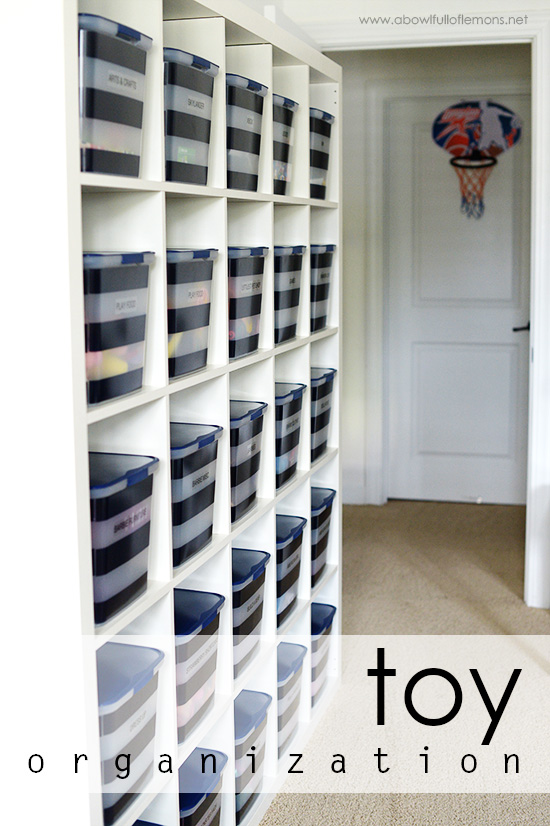 I always kept their toys organized in these bins (from Target). The shelf is from Ikea. I labeled the bins clearly, so there wasn't any confusion as to where things needed to go.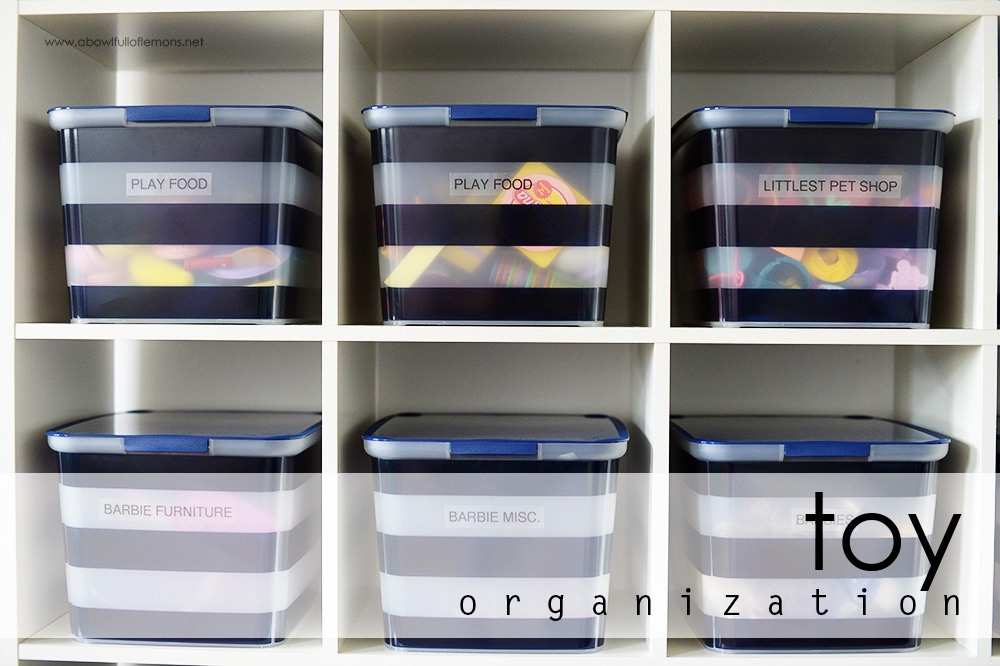 They picked up after themselves and it always stayed fairly clean. This is a great organizing solution families who have children in this stage of their lives.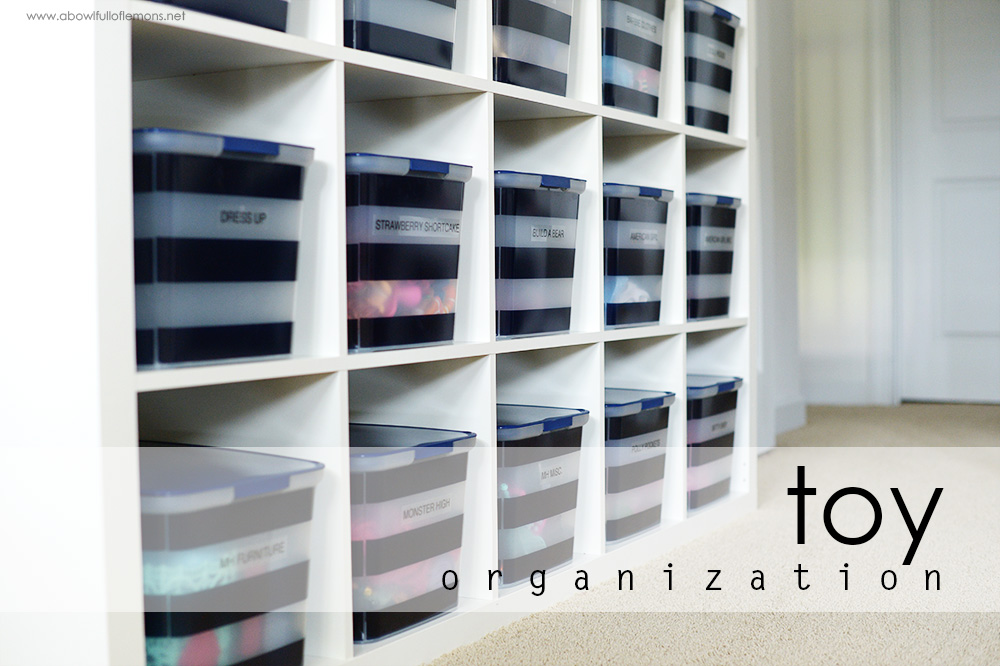 Now, our "toy" area is our home gym. Here's a peek into the space. You can see details on this blog post.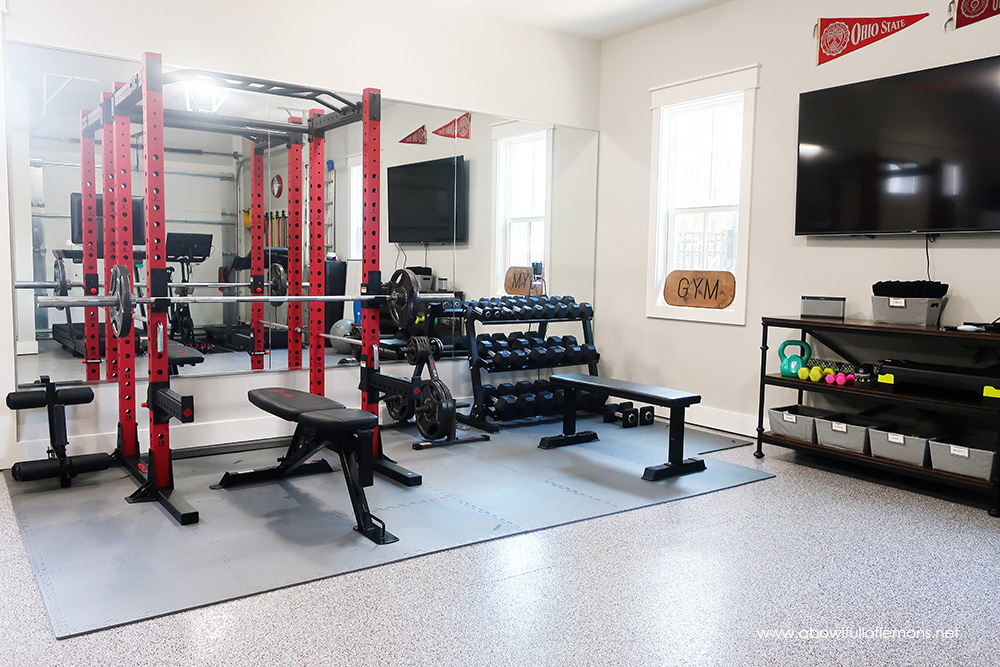 Here are few more blog posts that will inspire you to get toys organized.

For the perfect companion guide to our challenge, purchase The Complete Book to Home Organization. It includes all 14 weekly challenges as well as a ton of inspiration and tips about the spaces we will be organizing. No need to log onto the computer for ideas, this manual has it all!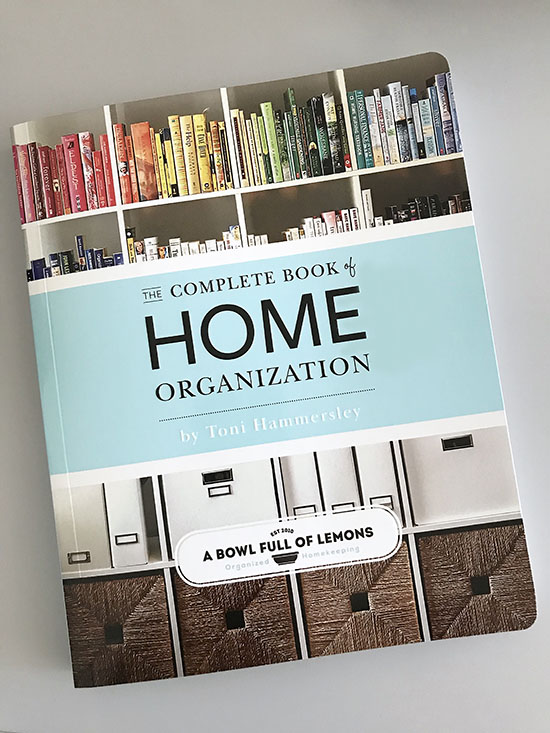 If you need more guidance on cleaning your house, be sure to pick up The Complete Book of Clean. It has tons of tips and checklists that will teach you how to get your homes sparkling clean.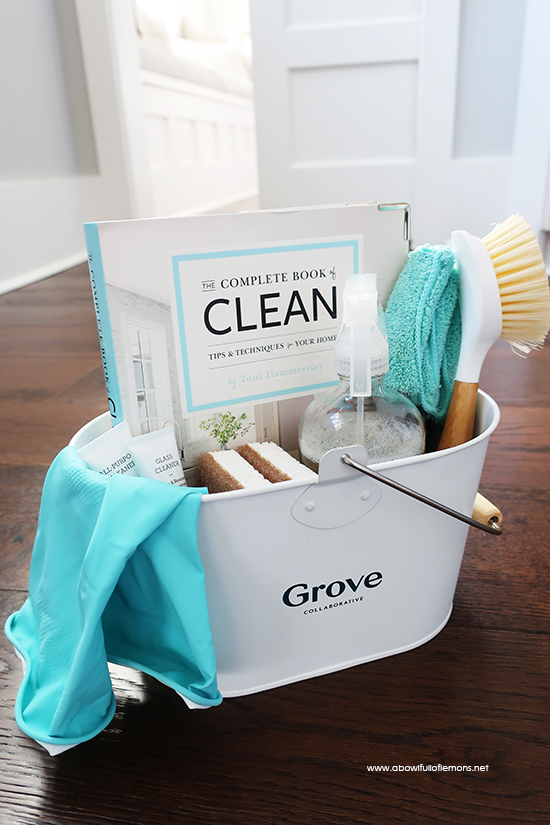 Sort through all of the toys in your house this week. Purge what your kids no longer play with. Share your progress on Instagram using the hash tag #abfolchallenge. Hold yourself accountable and finish all 14 challenges! I can't wait to see what you accomplish. Good luck. I'll see you back next week for the week 13 challenge. Happy Organizing!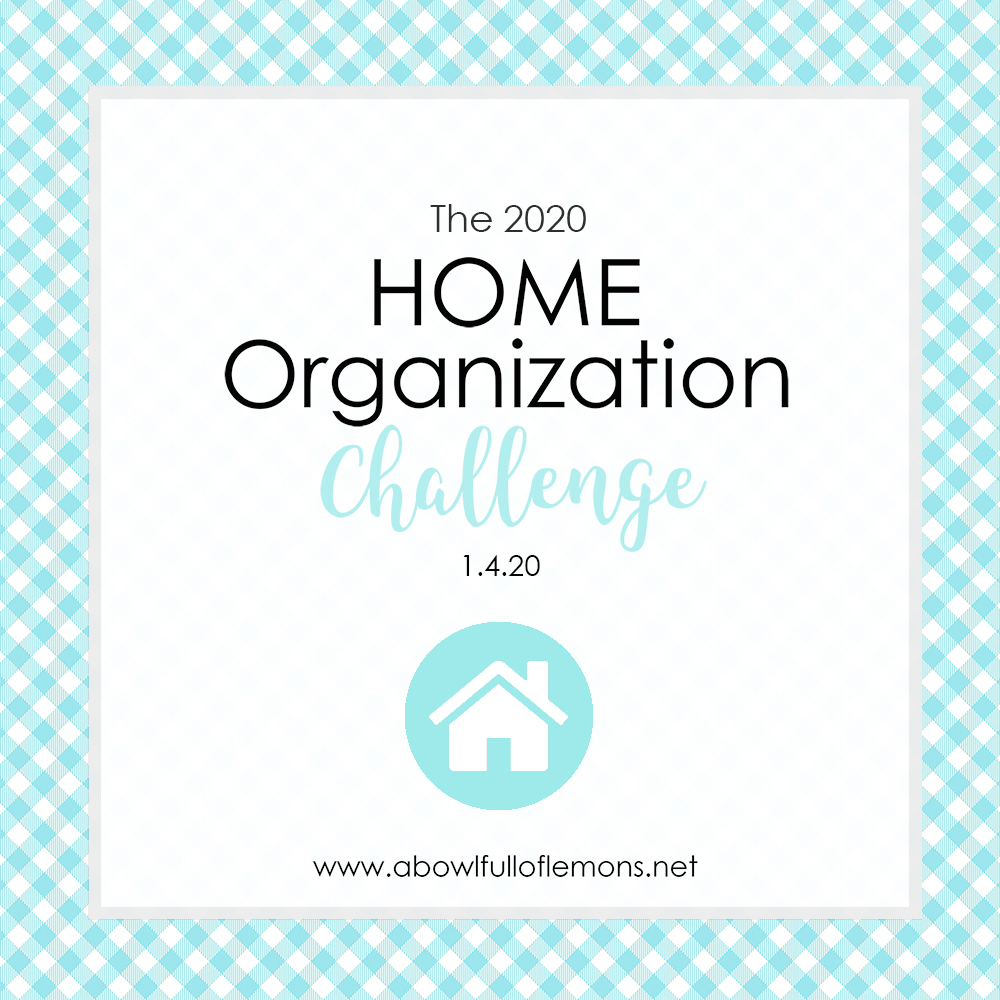 Tags: a bowl full of lemons, gym organization, home gym, home organization, organized, toy organization
2020 Home Organization Challenge, Blog, Home Gym, Organize, toy organization, Toy room Posted in 0 comments