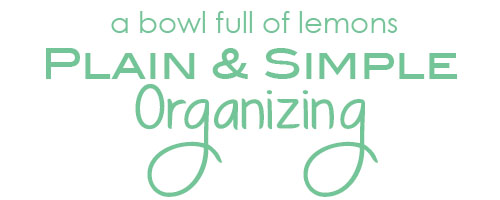 Last week, I showed you how to set up a "Tax Organization" area in your home. This week, we are working on paper clutter. Do you have mountains of paper piles on your desk or counter top?  If so, try creating a system for organizing paper clutter, before it gets out of control.  It's plain. It's simple, and it's a "must have" if you want to get your life in order.   I challenge you to create a similar system in your home!  Keep reading to learn how I organize the paper that's coming into my home, on a daily basis.  Its super easy. You can do it too!
YOUR CHALLENGE:
Create a area in your home or office, devoted entirely to incoming paper.
Mail
Keepsakes
School Related Paper
Magazines & Newspapers
Action & to file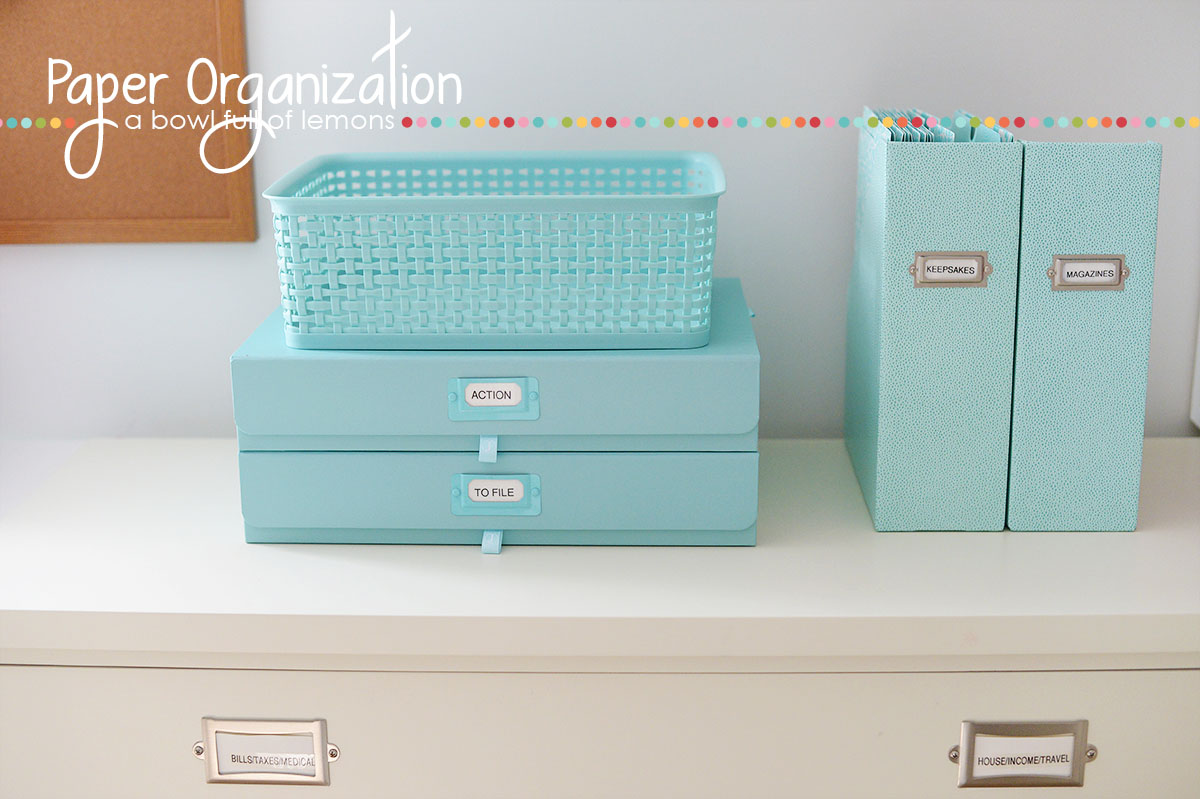 DESIGNATE A SPACE:
The first thing you need to do is designate a space for your "paper organization".  It could be in your kitchen, office, or bedroom.  Think about where you normally open your mail and where your paper piles end up.
GATHER YOUR ITEMS:
Filing system (table top file box or cabinet)
"Unsorted mail" basket
"To File" box
"Action" box
Keepsake files
Magazine Holder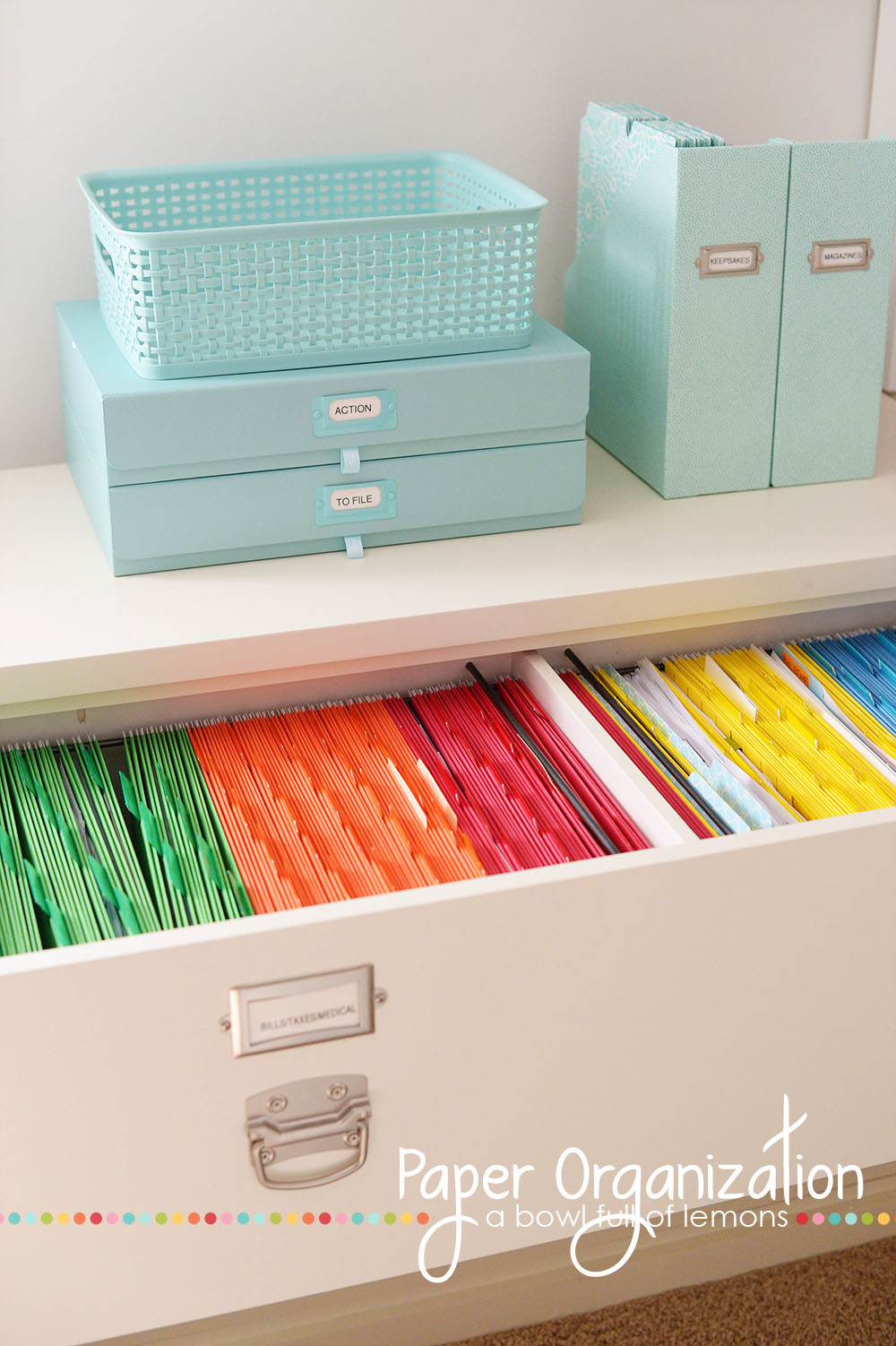 HOW IT WORKS:
When you bring your mail into your home, you have two options… Go through it right away or set it aside and look through it when you have time.  The best option is to go through it right away,  tossing your junk mail into the recycling bin immediately. Most paper pile ups are the result of junk mail.  If you do this, you have eliminated 75% of the problem.  Don't have time?  Toss the junk mail immediatly.  Place the rest of the papers in the basket.  As soon as you get a minute, go through your papers.
SORTING YOUR PAPERS:
JUNK MAIL:   Immediately toss the junk mail into the trash. It only takes a few seconds to find the junk mail.
BILLS:  Open all bills.  Take note of the due date. If you pay your bills on the computer, toss the envelopes that they come with.  Place your bills in your designated bill payment area.
KEEPSAKES:  Think about what keepsakes you want to scrapbook (project life, etc) and what you want to store away.  Separate the two.  You can store the keepsakes like I do here.  Or place them into files (to scrapbook at a later time).  I use a magazine box labeled with weekly dated file folders.  When I am ready to scrapbook, I know when they were created. (To learn more about my scrapbook organization, visit my blog post here.
TO FILE:  Anything that goes into your filing system can be placed in this box.  Set aside a half hour each week to file. To see how my filing cabinet is set up, visit my post here.
ACTION:  All paperwork that requires you to respond, sign, mail, rsvp, etc… needs to go into this box.  Set aside 1 day per week to go though and take action on all of these papers. (Afraid you will forget?  Write it in your planner.)
MAGAZINES:  All "current month" magazines & catalogs go into this file box.  At the end of each month, either recycle the magazines you don't want to keep or store  the magazines you would like to keep (in designated magazine boxes). To learn how to make your own magazine storage boxes, check out my tutorial here.
UNSORTED PAPER:  The top basket is designated for paper that hasn't been sorted through.  Place those papers in this basket.  Do NOT place junk mail in this basket.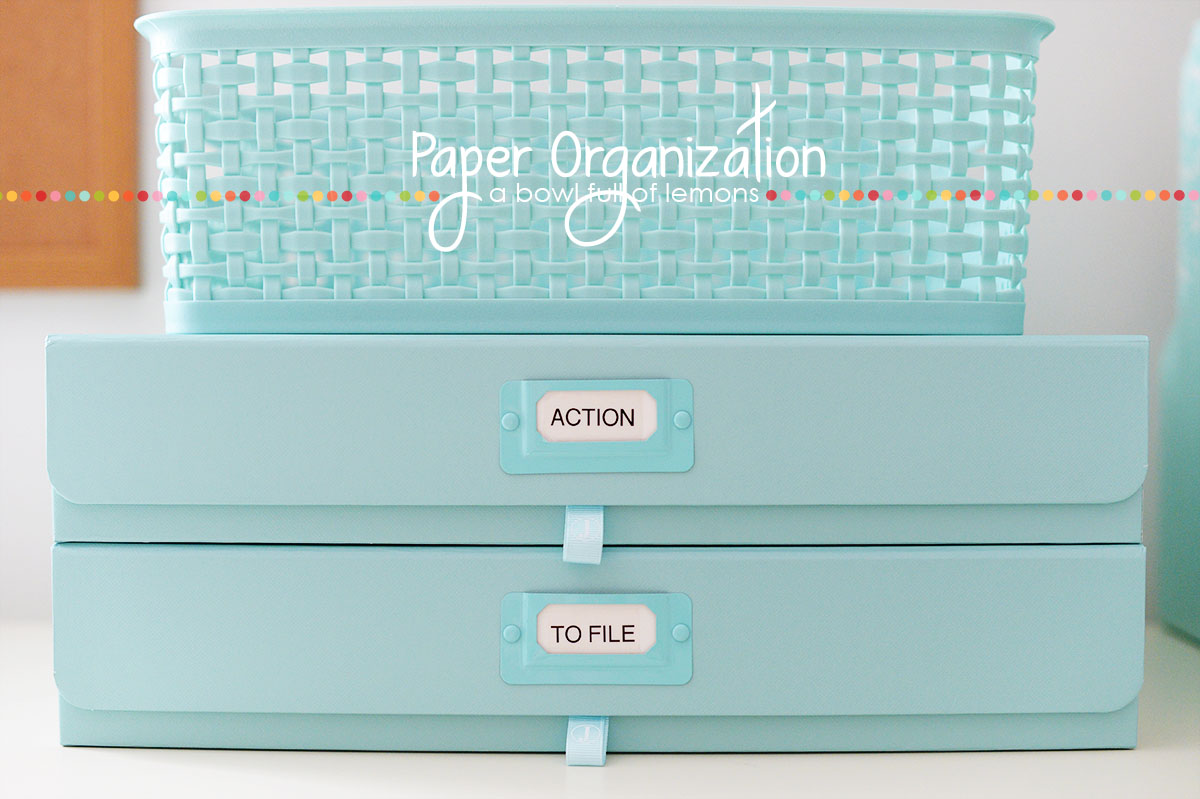 This basket is designated for "unsorted papers". I purchased it at Office Depot (See Jane Work line).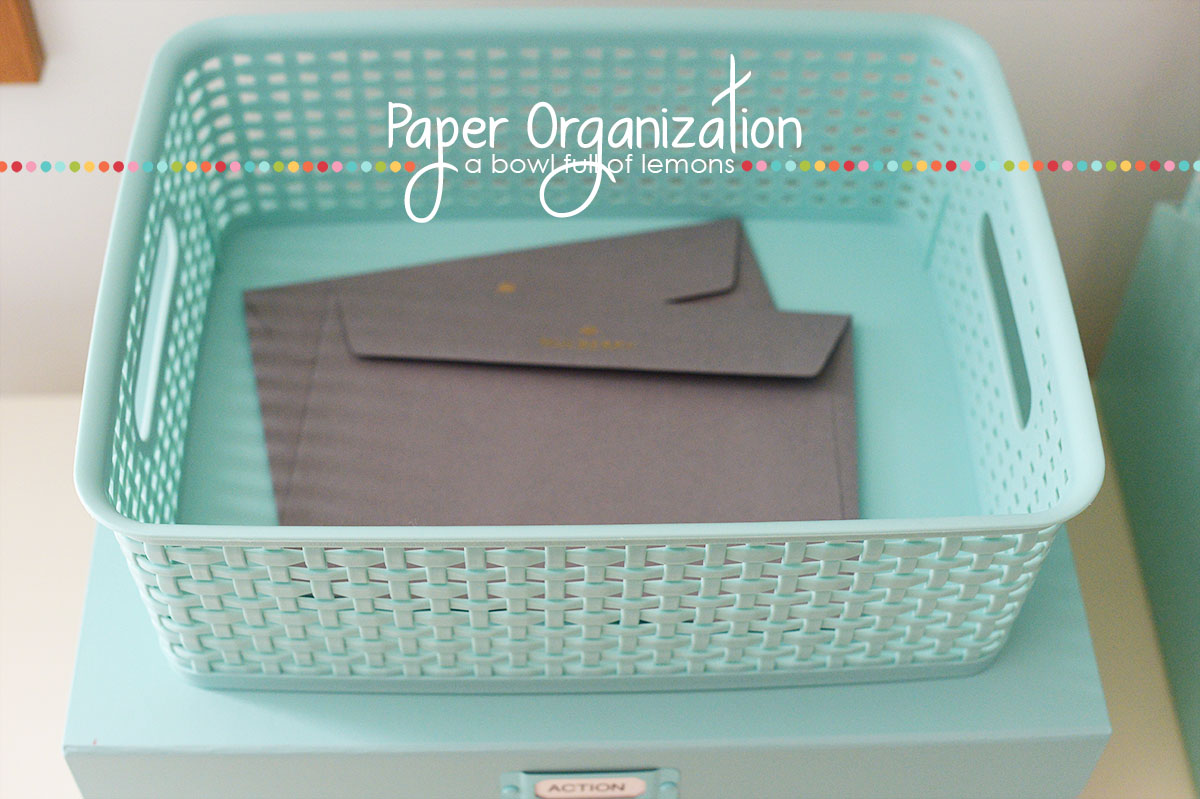 I purchased these two boxes at Office Depot. They are from the See Jane Work line.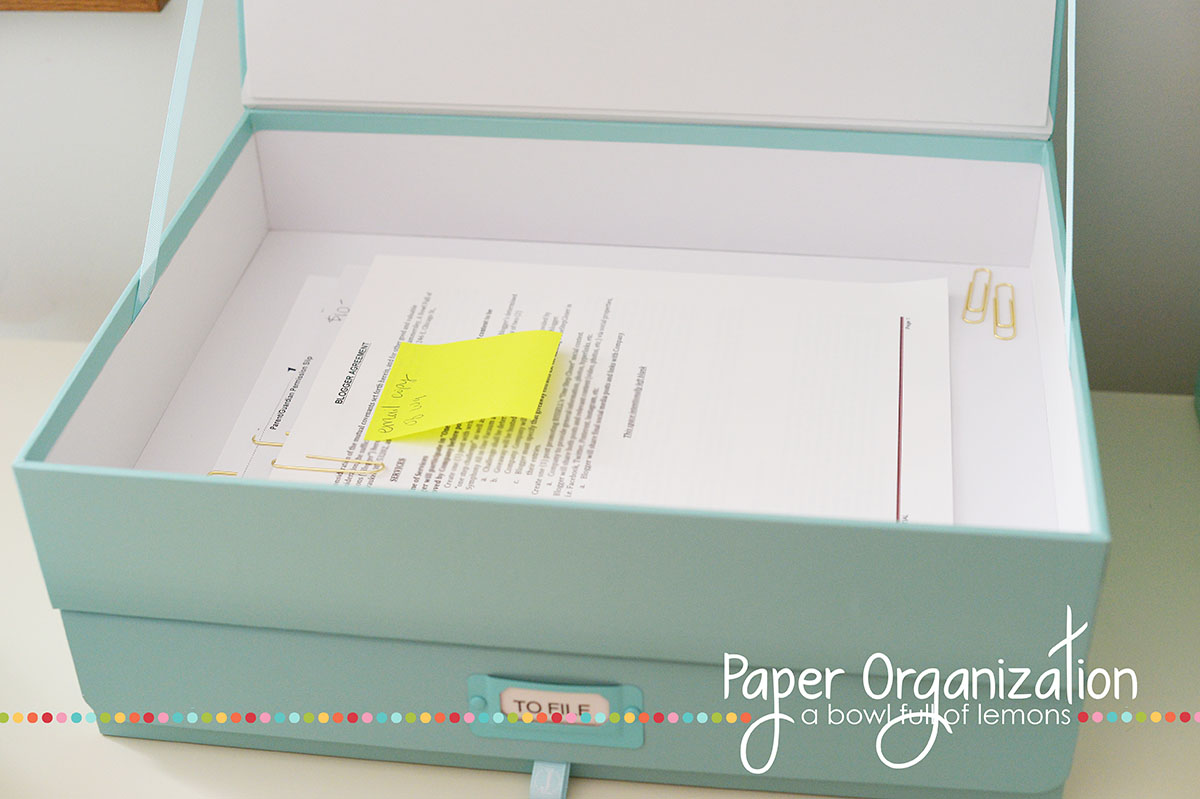 My keepsake & magazine boxes are from Staples (Martha Stewart).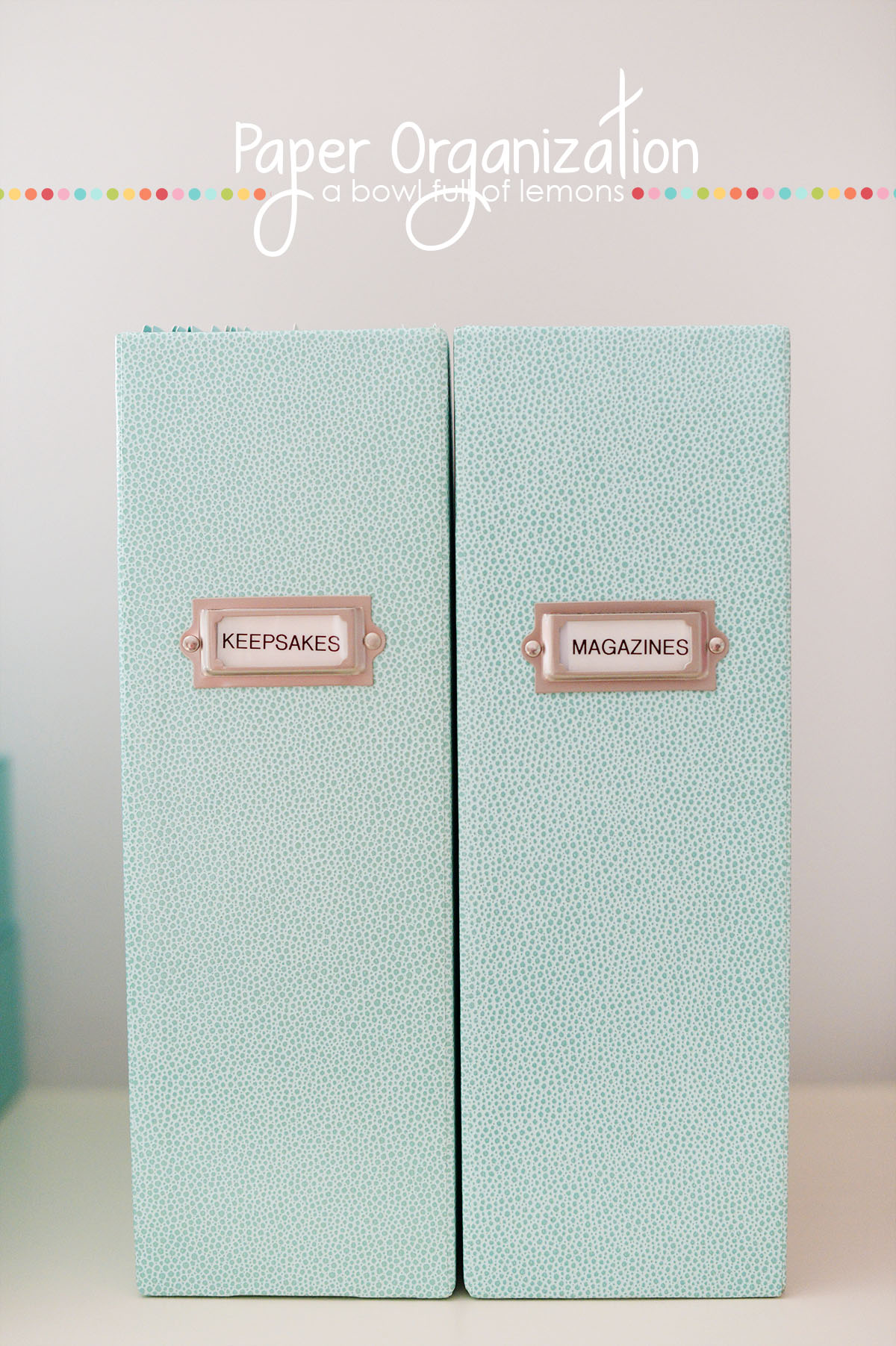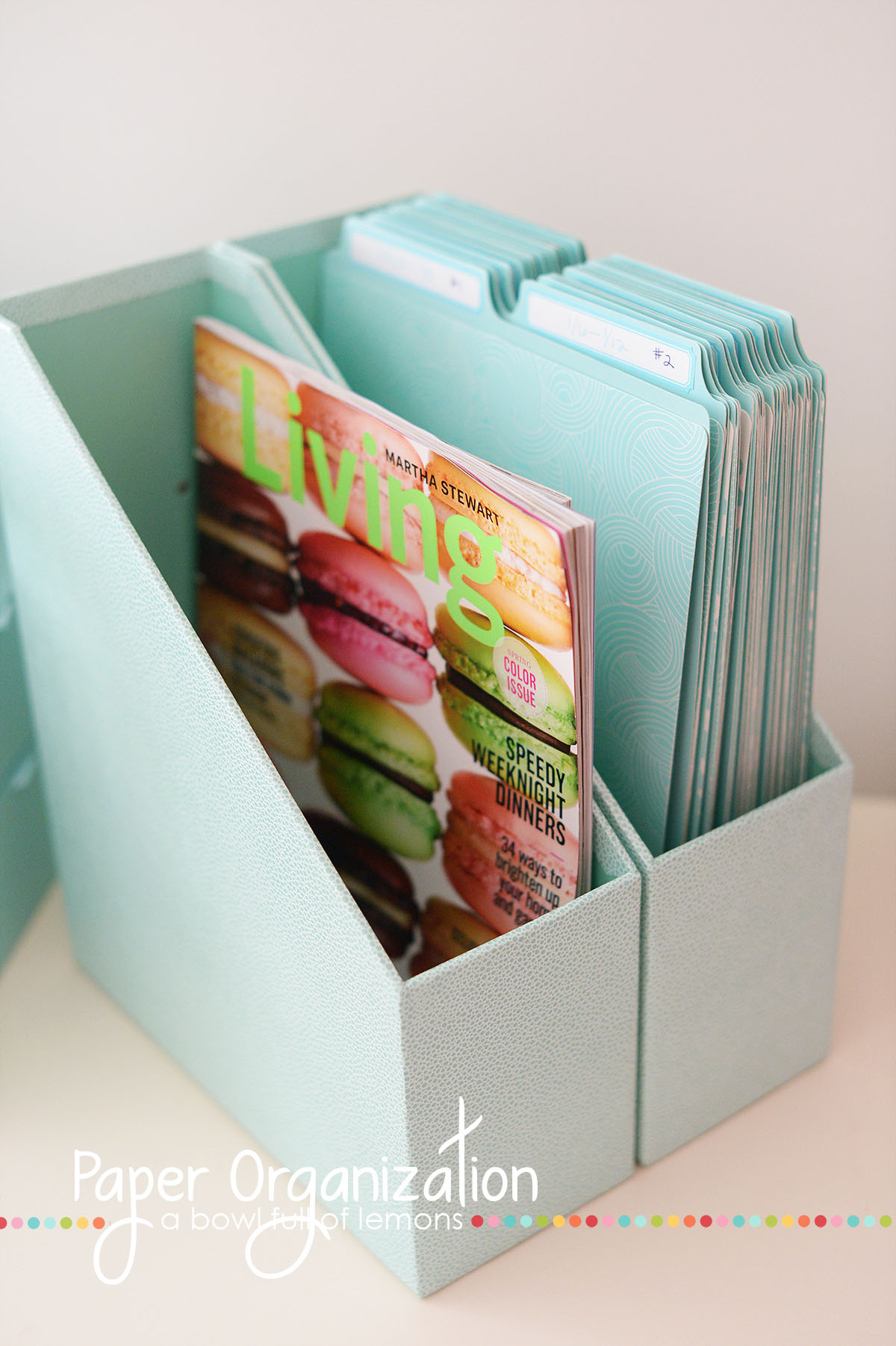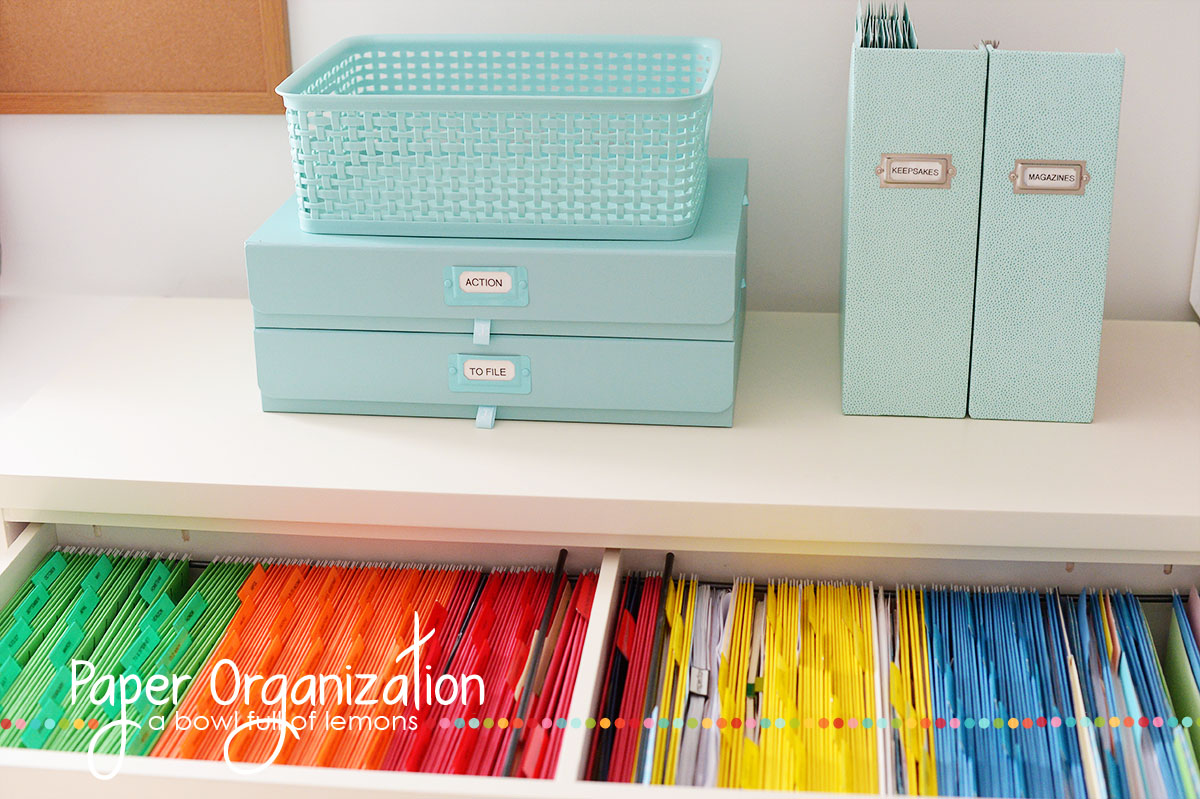 I hope you can take some tips  from this post, to help tame your paper clutter.  This is one of the top complaints my readers have when it comes to home organization – paper clutter.    Keep it plain & simple when it comes to organizing.
HAPPY ORGANIZING!
Tags: filing, mail station, organize, paper organization, plain and simple organizing
Blog, challenges, command center, decluttering, February 2014, filing, keepsakes, labeling, launch pad, mail organization, mail station, Office, Office Depot, office supplies, Organize, Other Spaces, Plain & Simple Organizing, purging clutter, Slider, storage, time management Posted in 33 comments