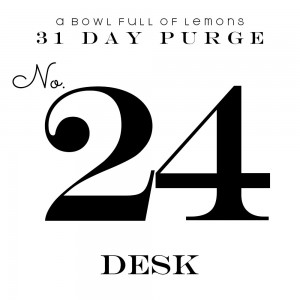 Welcome back to my 31 Day Purge. We are now in the last week of the purge.  Today we are heading into the office or designated "office space".  It's time to purge your desk.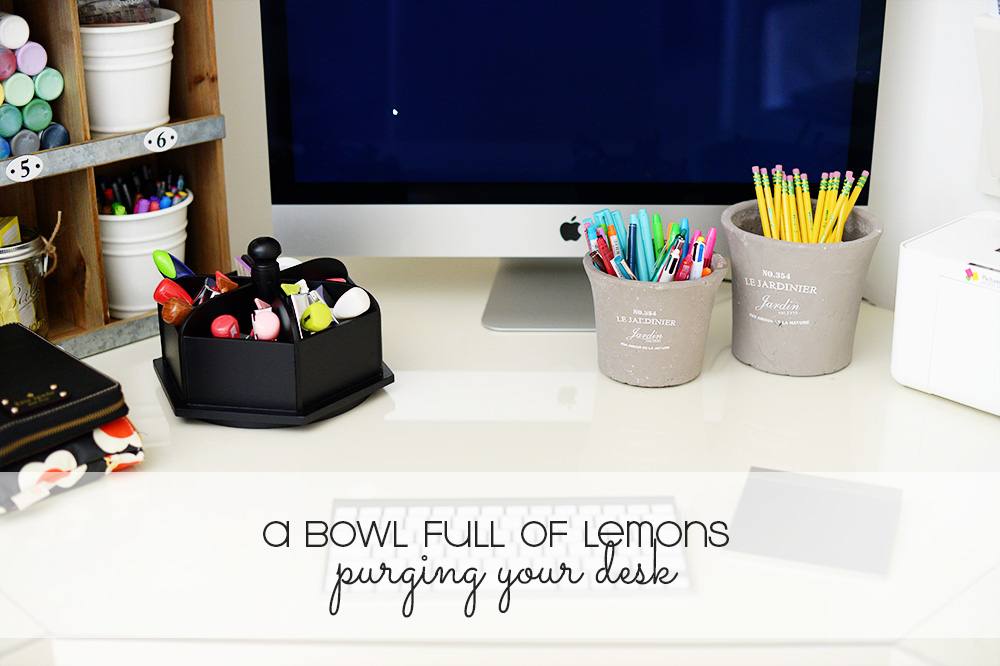 Purge Day 24:  Desk
Task:  Declutter your desktop, purging trash & removing things that don't belong.  Wipe down the desk with an all purpose cleaner.
Organizing Tip:  Organize important papers into your filing cabinet. Shred what you don't need.  To keep your desk free from clutter, clean & organize every evening, before you go to bed.  Go through your mail right away & recycle junk mail.  Do not stack it "until later".   To see my office organization posts, visit here.

If you are new to the purge, start at the beginning HERE. Don't forget to share your purge pictures on Instagram using the hashtag #abfol31daypurge.
HAPPY PURGING!
Tags: 31 day purge, declutter, office
31 Day Purge, Blog, Clean, decluttering, decluttering, October 2014, Office, Organize, purging clutter Posted in 0 comments