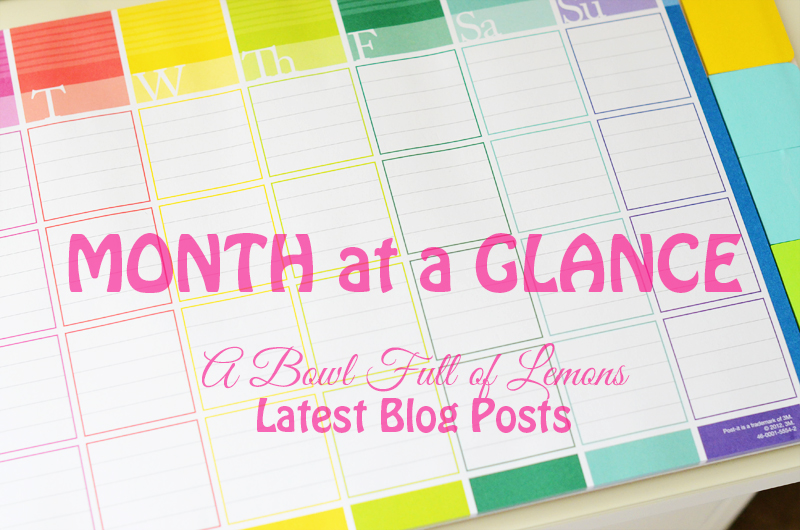 It's with a heavy heart that I bid August farewell. The swimsuits and pool toys are being packed away and the school supplies are being dusted off.  Here on the blog, August was a fun-filled and busy month. If you missed any of it, don't worry, this post is for you! At the end of each month, we like to go through, gather up all of the posts and put them into one tidy spot for you. So, find your comfy spot on the couch and enjoy catching up on all that has happened on A Bowl Full of Lemons during the last month!
This month, we continued the "Home Organization Challenge: Season 3", shared tips on how to get ready for back to school on a budget, and showed you how to organize all things homework in an adorable homework caddy. The fun didn't stop there. Our book club continued with the August Selection and we showed you how to fully embrace your planner.  If you missed these or any other posts, visit <HERE>.
You can refer to "Month at a glance" blog posts, at the top of the blog. Just click on the drop down menu that says "Month at a Glance", and choose a month!
Tags: month at a glance, organization
August 2013, Blog, month at a glance Posted in One comment