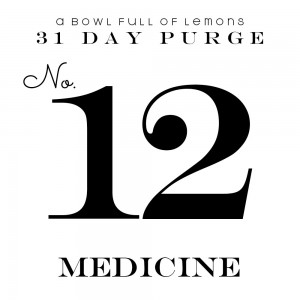 Today we are purging our expired medications.  When was the last time you checked the dates?  Do you have everything organized together, so you can easily find a medication if you need it?  Lets get this area of our homes purged and organized.  If today is your day of rest, plan on beginning first thing tomorrow morning.  Have a great day!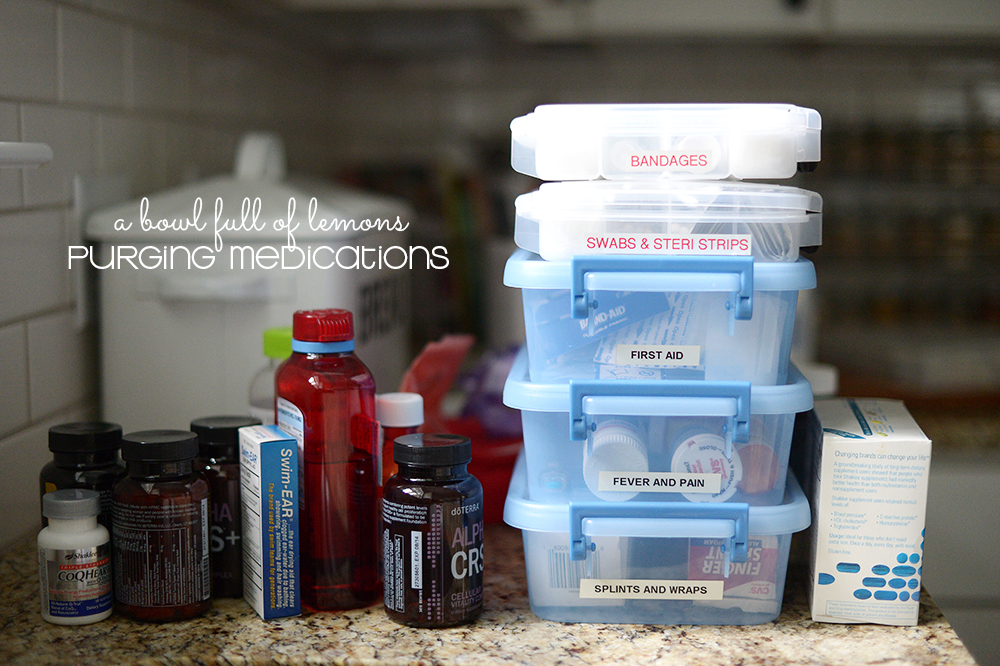 Purge Day 12:  Medications
Task:  Gather up all medications (over the counter & prescription) in your home.  Place them on the kitchen table, where you have room to sort.  Look at the expiration dates & purge all expired meds.  Also, purge any medications that you no longer use (leftover antibiotics, etc).  To learn how to properly dispose of medications, click here.
Organizing Tips:  Sort all medications into categories.  Then place into baskets/bins & label the front of each bin with the proper category. Here are the categories I suggest.
Eyes, ears, nose, throat
Childrens Medications
First Aid & Wound Management
Fever & Pain
Splints & Wraps
Bowels & Belly
Allergy & Bites

I reorganized my medicine storage after the purge.  You can find my old system in this post.  I keep our medications in the spice cabinet now. Its organized into 4 boxes:  2 medications boxes, one medical box (for thermometers, splints, etc) and one first aid box for cuts and bruises.  I also keep a box of bandaids available for my kids to grab if needed.  I have more medication in my emergency kit & some upstairs in the master bathroom (although I don't recommend storing it in a bathroom).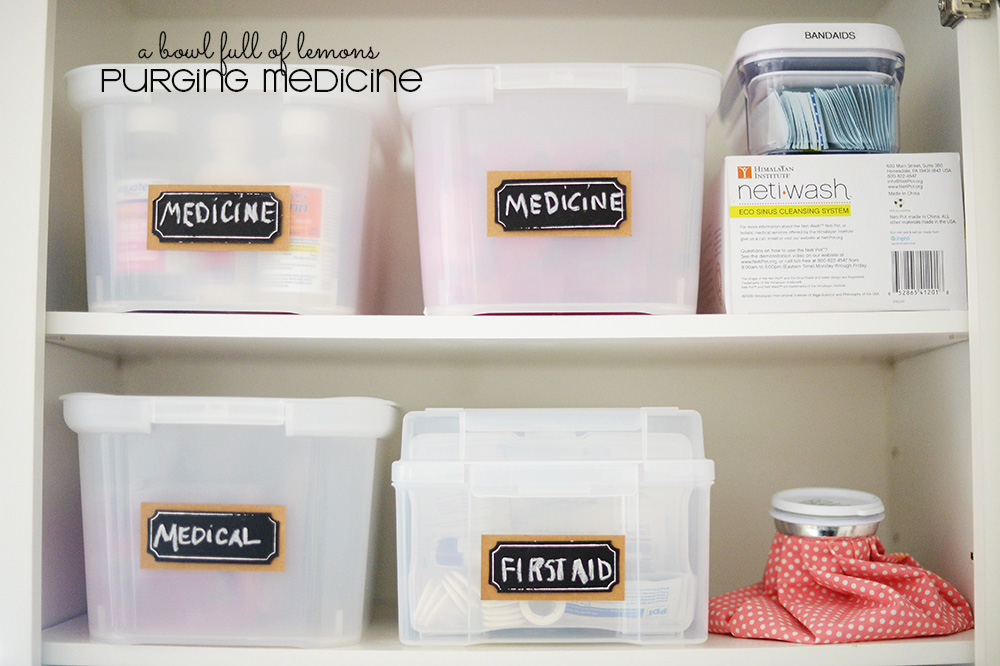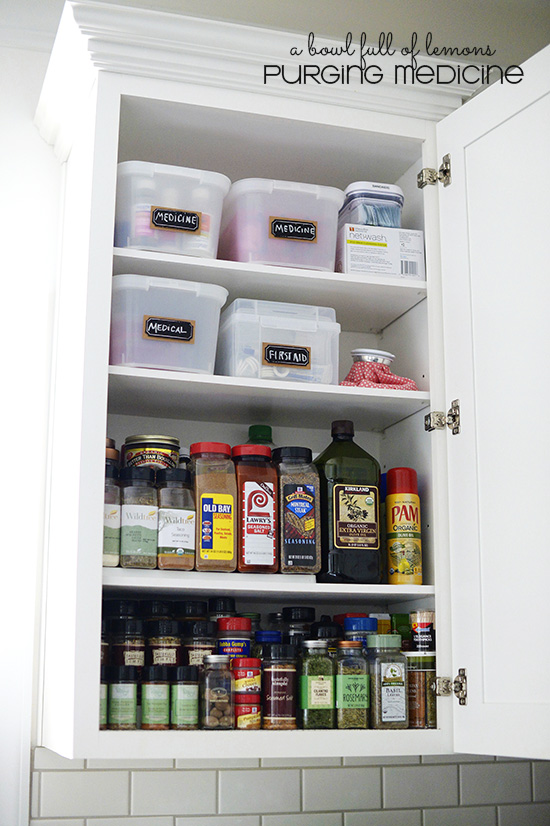 Emergency First Aid Kit:
  It's vital to have an emergency first aid kit in your home.  
Here
are my step by step instructions on how to set one up. If you have the time to put one together, this is an important part of organizing your home.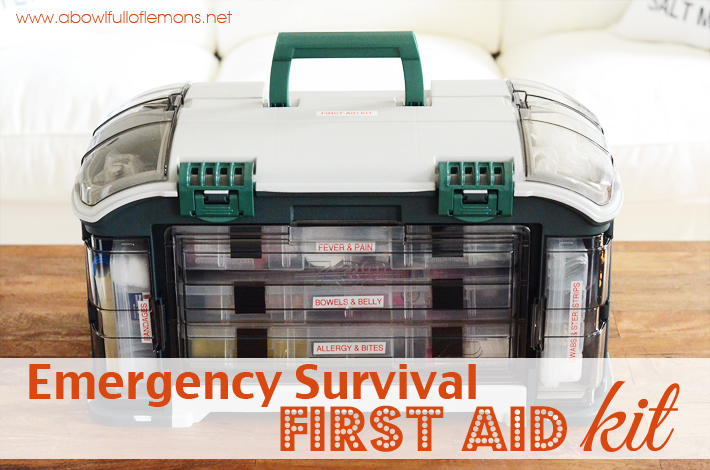 Health & Wellness Printable Kit:
 Finally, Keep track of your prescriptions, medications & dosages with my
"Health & Wellness Kit"
.  Its perfect for your home management binder.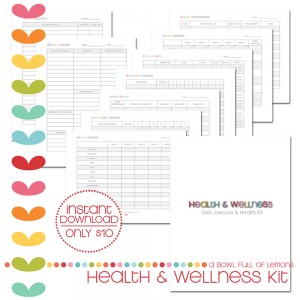 If you are new to the purge, start at the beginning HERE. Don't forget to share your purge pictures on Instagram using the hashtag #abfol31daypurge. I'll see you back here tomorrow for another task.
HAPPY PURGING!
Tags: 31 day purge, declutter, first aid kit, medication organization, organize
31 Day Purge, Blog, decluttering, first aid kit, medicine cabinet, October 2014, Organize, Other Spaces, purging clutter Posted in 7 comments